Disney Expo: First look at the MCU Eternals and a Big Movie Announcement (But Not Surprising)
Earlier today, Disney announced, during their Expo, a new roster of MCU heroes for the Disney + streaming service, but now the big screen heroes get the spotlight.
It's a Good Day to Be an Eternal in the MCU
The franchise with the most announcements so far is definitely the Eternals. Not only did we get a look at the costumes for the Eternals, but there were two big casting announcements. First, let's take a look at these gorgeous costumes (or as well as we can from a picture of the stage):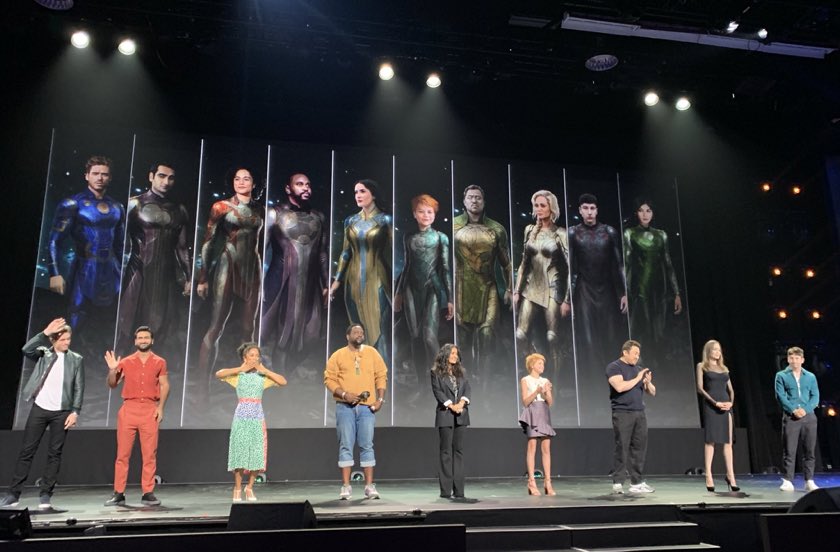 (Disney Expo)
They feel like a cross between Thor and Guardians, and it's perfect. But the costumes are only a small nugget of news. We finally learned who will play Sersi, the lead character of Eternals: Gemma Chan. Now, if she sounds familiar, it might be because she was already in the MCU. She played a villain in Captain Marvel: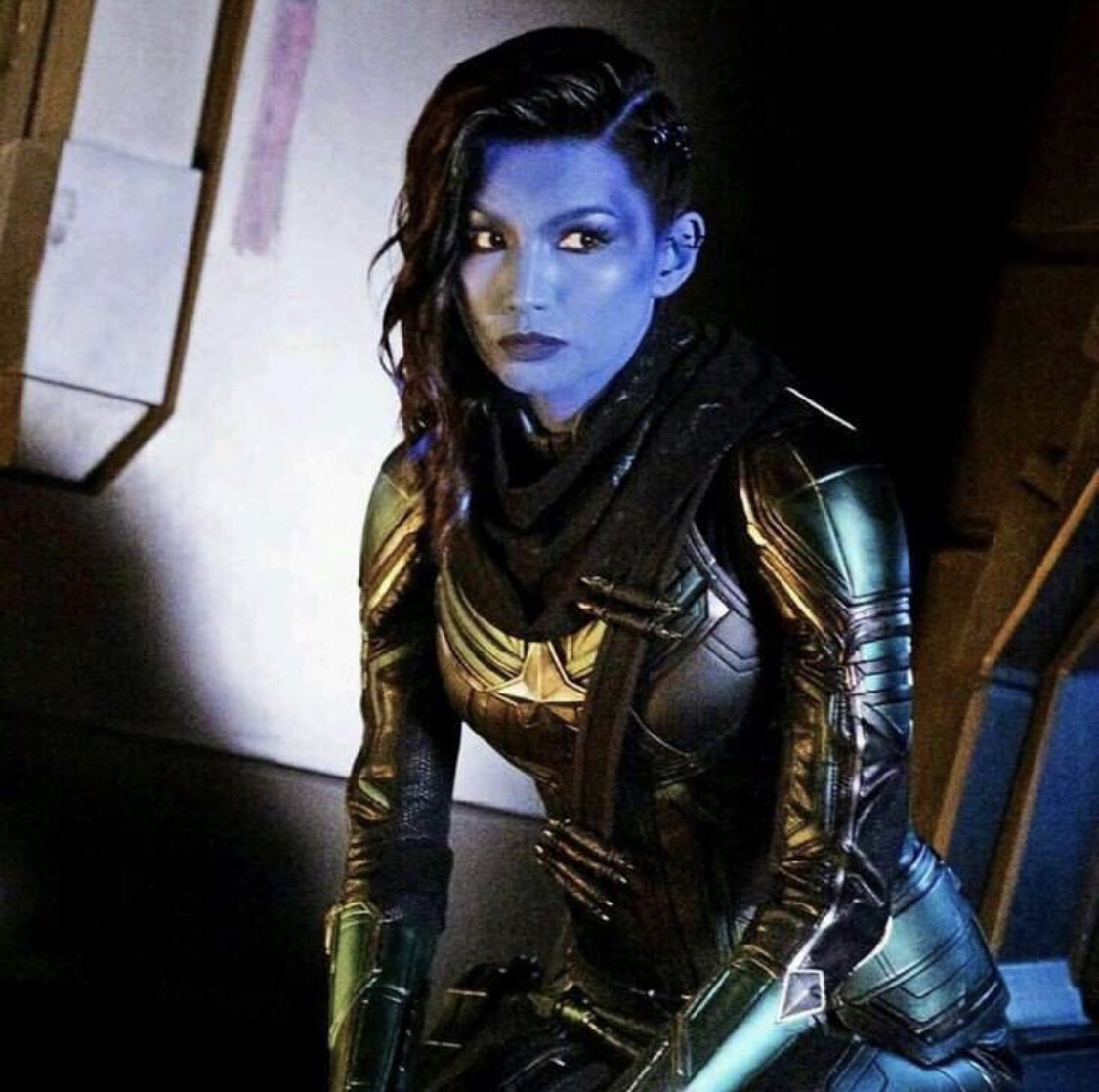 Gemma Chan in Captain Marvel (Marvel Studios)
Now she's the main hero. But she's not alone. There's one more person joining her who will not be playing an Eternal: Kit Harrington. It was rumored yesterday that Harrington would join the MCU, before the Disney Expo panel.  Well, the rumor is true, and the character he is playing couldn't be more fitting for the former King of the North: The Black Knight.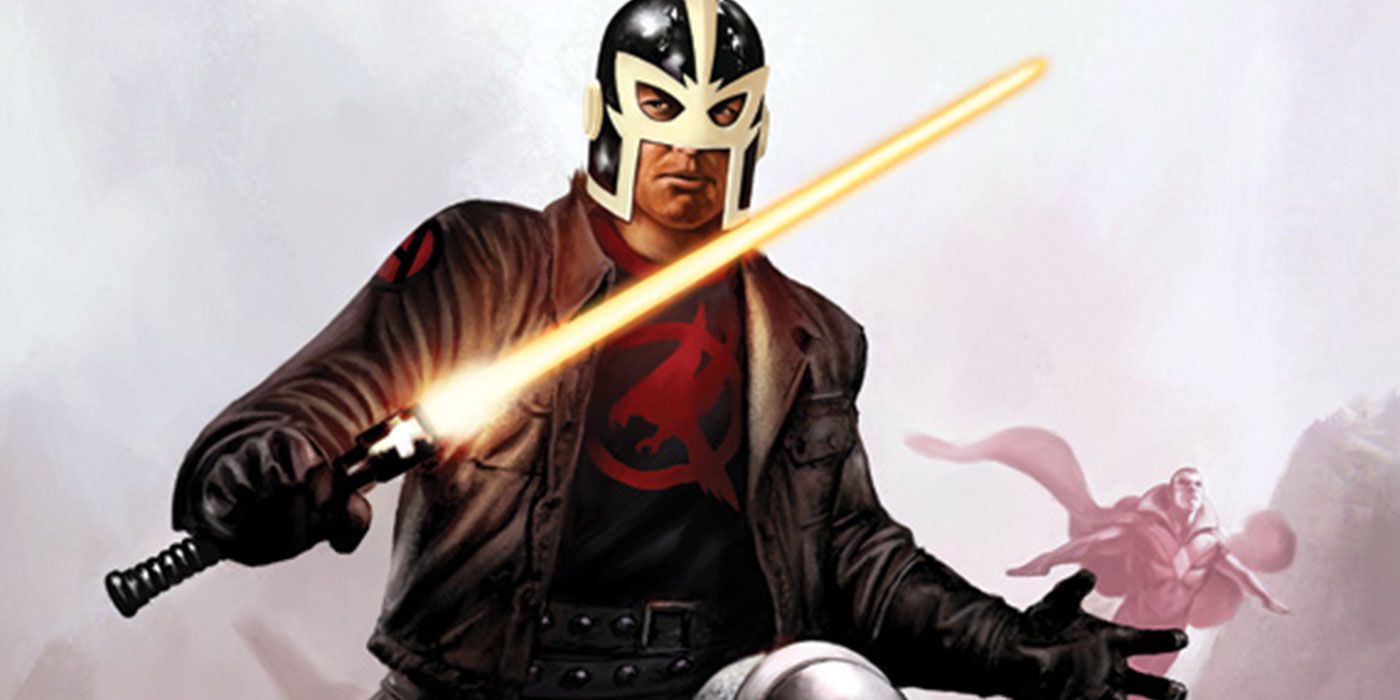 So…will he wear the jacket? (Marvel Studios)
The King (was) Dead. Long live the King!
Remember when Black Panther made all of the money and then turned to dust in Avengers: Infinity War and we were like "well, clearly that won't stick." And then he was the first to walk through the portals in Endgame? Yeah, it was only a matter of time before Black Panther II was announced, and the MCU finally confirmed it during the Disney Expo. Not a lot of details yet, but just pure excitement: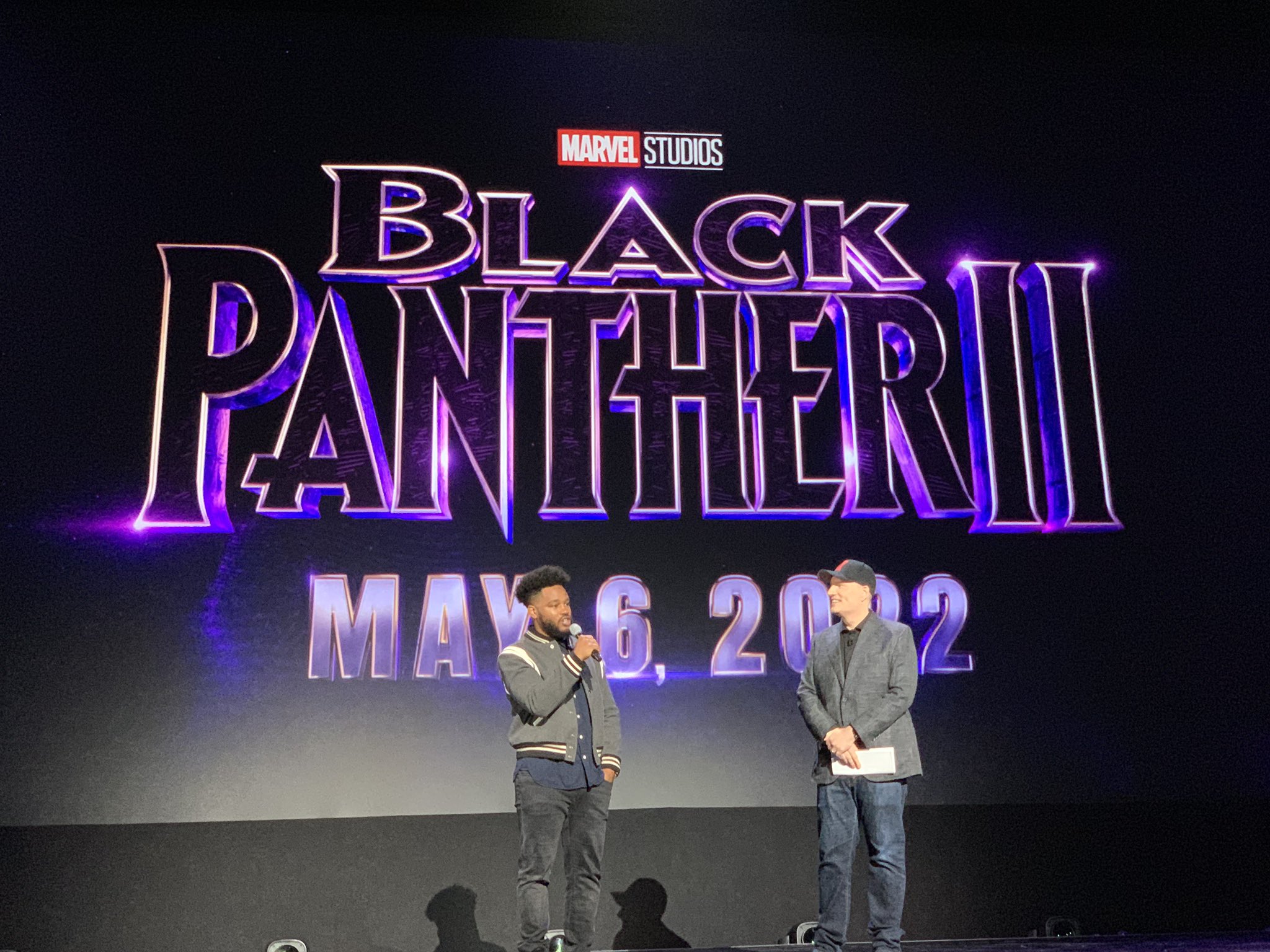 (Disney Expo)
May the Widow Never Die
Finally, we got new footage of Black Widow—and as soon as Disney releases it, we'll show it. So far the MCU character's long-overdue solo film has great footage, or so we hear. Every time someone puts a video up, Disney knocks it down like Whack-a-Widow. From what Hollywood Reporter says, it's a bit of Captian America: Winter Soldier meets Mission: Impossible.
We're also going to see Natasha Romanov in one of her classic costumes, going from black to white. Now, this could be because she'll be in Siberia…but I feel like it might be symbolic. I doubt Black Widow truly remained dead in Endgame, but we'll see.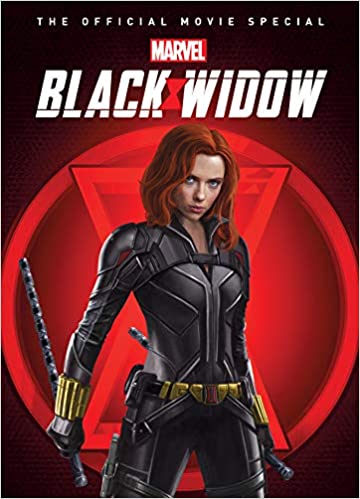 Back in…White?(Marvel Comics)
Marvel still hasn't announced dates for Captain Marvel 2 and Guardians of the Galaxy Vol. 3, but it's only a matter of time. The longer they wait, however, the more important these characters become for whatever the eventual Avengers 5 movie will be. Are we going to see a New Avengers movie?
Respond with your thoughts below! And keep an eye out for more MCU news from the Disney Expo as it comes (or if).
Featured image from Marvel Studios
Roman Colombo finished his MFA in 2010 and now teaches writing and graphic novel literature at various Philadelphia colleges. His first novel, Trading Saints for Sinners, was published in 2014. He's currently working on his next novel and hoping to find an agent soon.
Leave a comment