Ezra Miller's Career Is Over! – The Timeline of Their Downfall Explained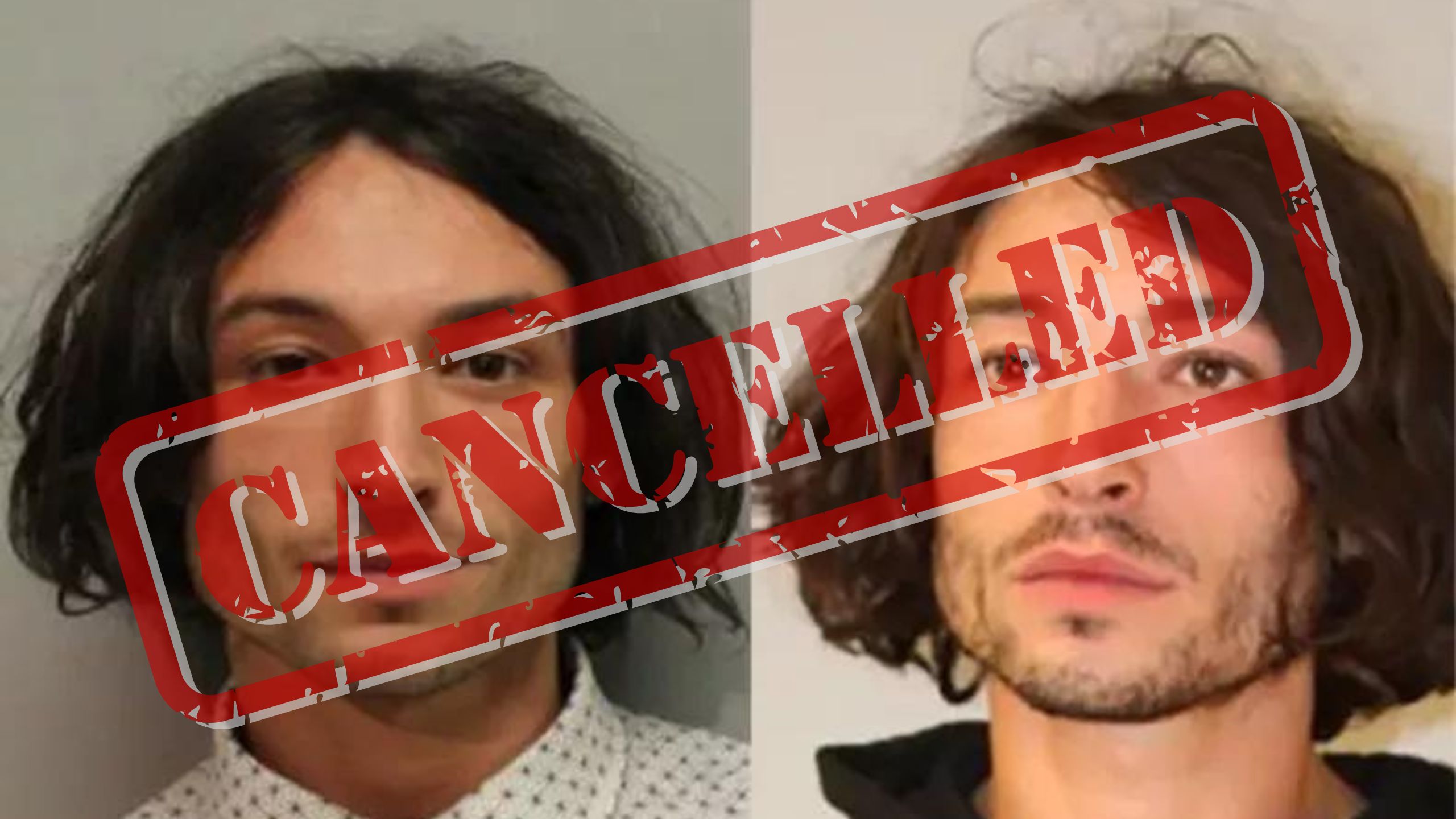 Between fame and infamy, there are only a few letters of difference, and Ezra Miller feels the brunt. The star of The Flash and Fantastic Beasts finds himself entangled in a web of crimes and accusations as he evades justice. In this article, we will review the actor's encounters with the authorities to date. The performer's fall from grace has caused surprise even in an industry accustomed to unexpected reversals of fortune like Hollywood. Now Ezra Miller's career is over, and them is quickly becoming toxic to studios that once coveted to cast them in their productions. 
Ezra Miller's Career Is Over! The performer's Fall From Grace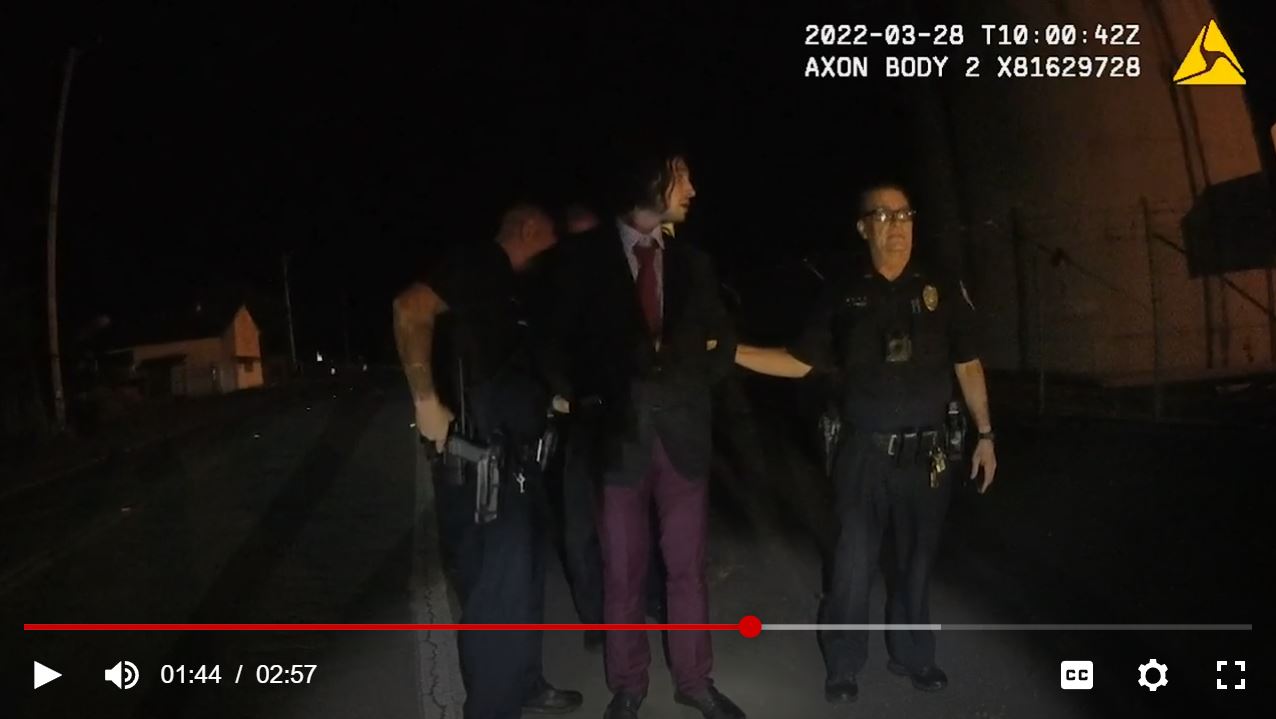 (Image: TMZ)
Once a rising movie star and an icon of the LGBTI+ community, the 29-year-old non-binary actor's image has been tarnished in recent times by a series of run-ins with the law that have included allegations of physical assault and even allegations of corruption of minors.
The performer's fall from grace has caused surprise even in an industry accustomed to unexpected reversals of fortune like Hollywood. Miller is quickly becoming a toxic actor for studios that once coveted to cast him in their films. According to recent reports, Warner Bros. is mainly concerned, having linked its fortunes with the actors by putting them at the helm of two of its major franchises, such as the DC Extended Universe (DCU) and Fantastic Beasts. He currently occupies the important role of The Flash, a superhero who first appeared in Batman v. Superman (2016) and who, in 2023, launches his first starring film. We look back at the actor's career to understand how he got to this point.
The Early Years Of Hollywood Studios' Most Coveted Kid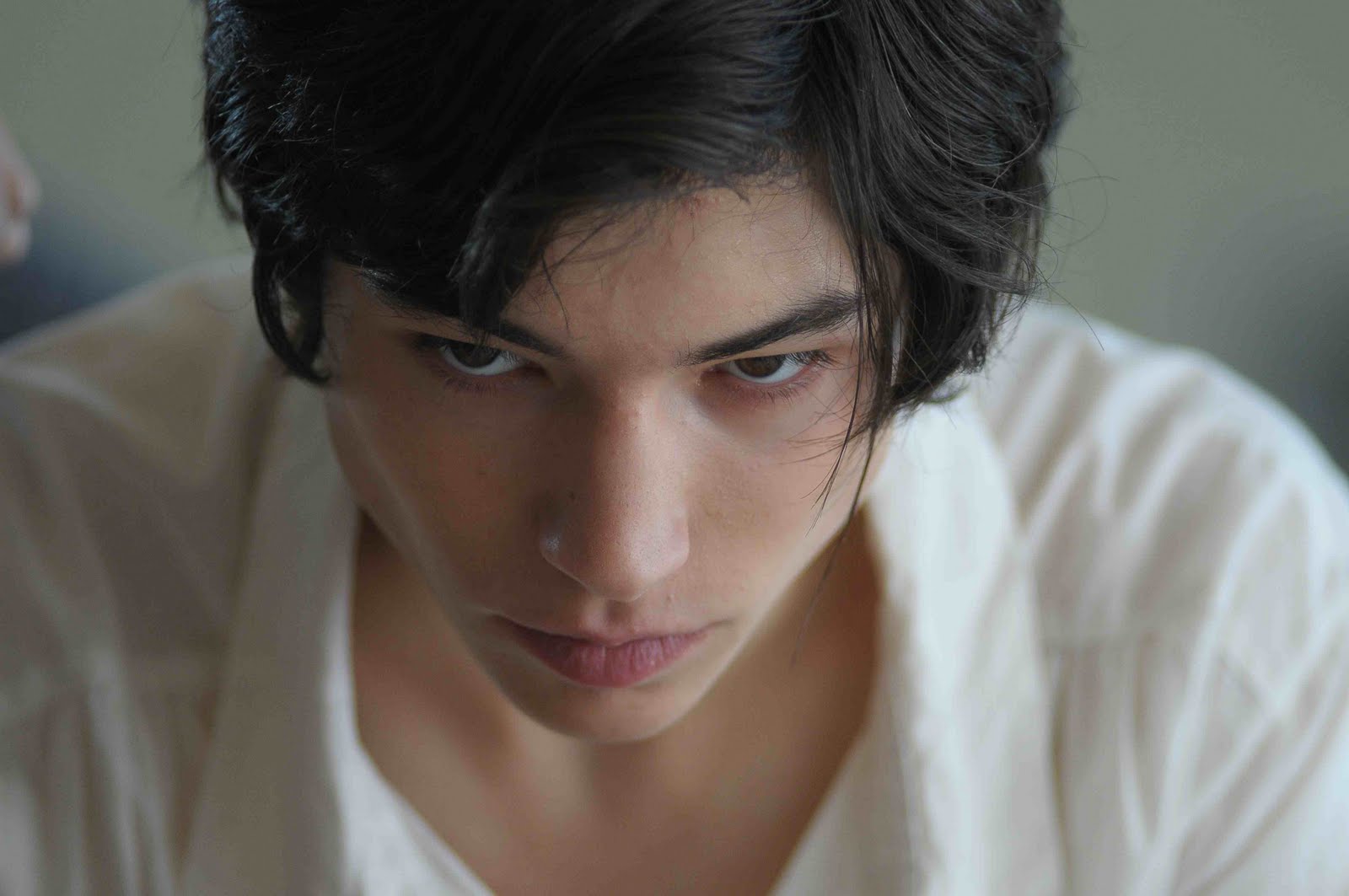 (Image: BBC Films)
Ezra Matthew Miller was born on September 30, 1992, in Wyckoff, New Jersey, the youngest son of book publisher Robert S. Miller and modern dancer Marta Koch. Exposed to the arts from a young age, Ezra trained as an opera singer from the age of six to overcome a stutter he had as an infant.
It was opera that prompted his first encounter with the stage in 2001. At the age of eight, Ezra Miller participated in the Metropolitan Opera's staging of the opera White Raven, a "confusing and strange creation tale" in which the young performer played a boy "who lifted the Sun and made the Earth rotate." In a conversation with New York Magazine, the actor described the experience as "the most profound ego-inflation an eight-year-old could experience." Miller continued to work in the Metropolitan Opera chorus for two more years until puberty caused his departure.
After a few brief television appearances, Ezra Miller made his big-screen debut starring in the 2008 drama Afterschool, where he played a sadistic, camera-obsessed young man who accidentally films the deaths of two schoolmates. The experience, including a trip to the Cannes Film Festival, was transformative for Miller, who dropped out of school at 16 to pursue acting.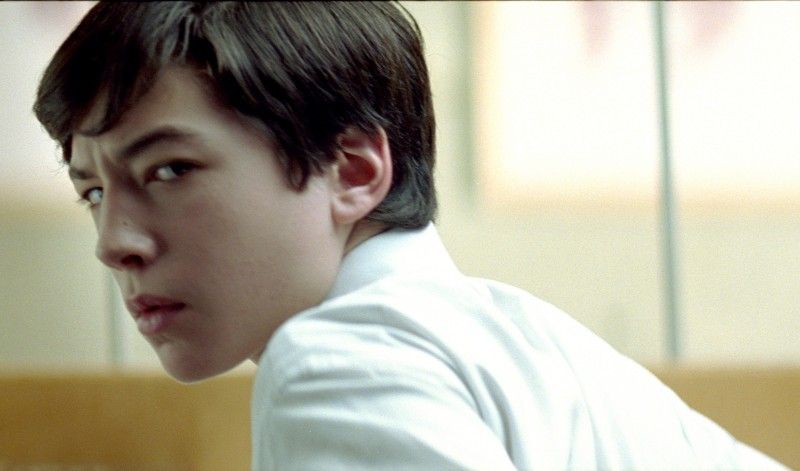 Image: BorderLine Films
As he revealed to New York Magazine, he decided after having a dream where Ludwig van Beethoven lamented the quality of his first four symphonies. At the same time, Ezra himself encouraged him to write five more. "I think (the dream) is about the responsibility of every artist to make sacrifices and seemingly irrational decisions to create their small working stone to contribute to the great realm of art that we have all been building for so long," he said, considered.
Recurring Television Appearances
Ezra Miller appeared in the series Royal Pains and Californication, as well as minor roles in films such as City Island (2009) or starring in Beware the Gonzo (2010). Additionally, in 2009 Miller formed the band Sons of an Illustrious Father with his friends Josh Aubin and Lilah Larson, whom he met during his school days.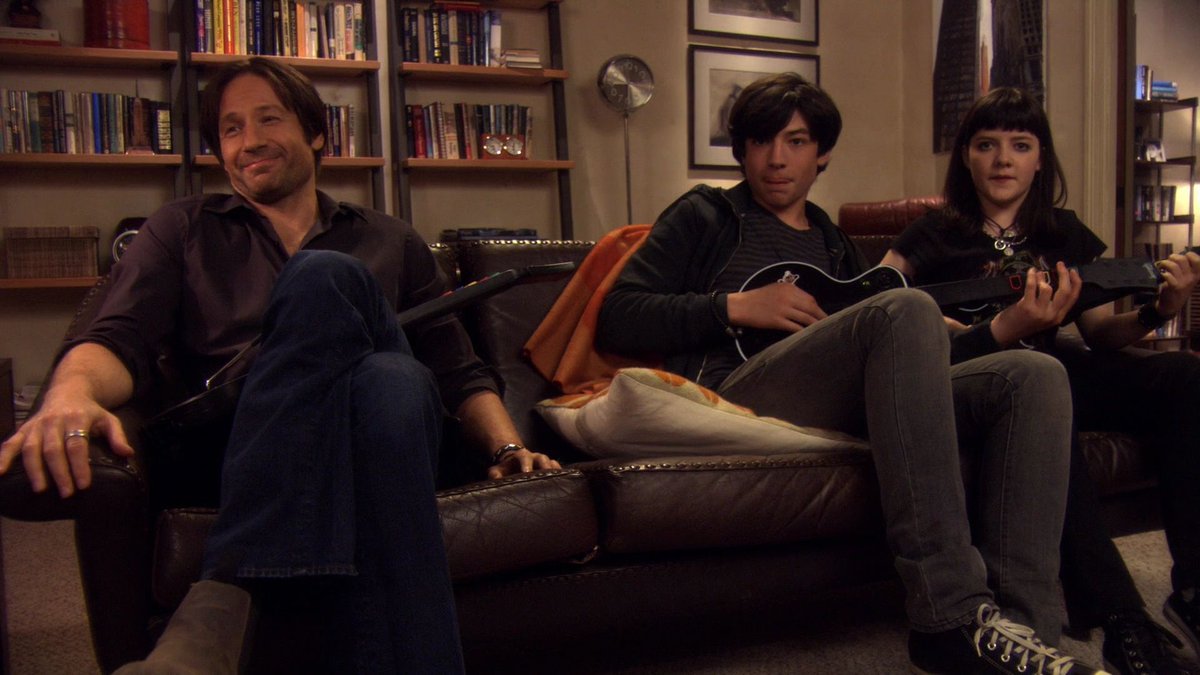 Image: Totally Commercial Films
However, the turning point came with We Need to Talk About Kevin in 2011, where Ezra Miller's star began to shine, with the film receiving critical acclaim following its premiere at the Cannes Film Festival. Continuing his penchant for conflicted characters, Miller plays the eponymous Kevin, a psychotic teenager who murders several of his schoolmates with a bow and arrow. Actress Tilda Swinton plays Eva, Kevin's mother, who recalls the circumstances that led to the massacre throughout the film.
The actor's hot streak continued with the well-received 2012 film The Perks of Being a Wallflower, in which he starred alongside Emma Watson and Logan Lerman. The story features Miller as Patrick Stewart, a gay teenager who, along with his stepsister Sam (Watson), accepts a lonely student named Charlie (Lerman) into their group of friends.
The film is notable in Ezra Miller's career not only because it set the actor on the path to stardom. But also because during the film's promotion, he openly declared his status as a member of the LGBTI community.
"I'm queer. I have a lot of really wonderful friends who are of very different sexes and genders," he assured Out magazine. "I'm very much in love with no one in particular. I've been trying to figure out relationships, you know."
Ezra Miller Leaps to Fame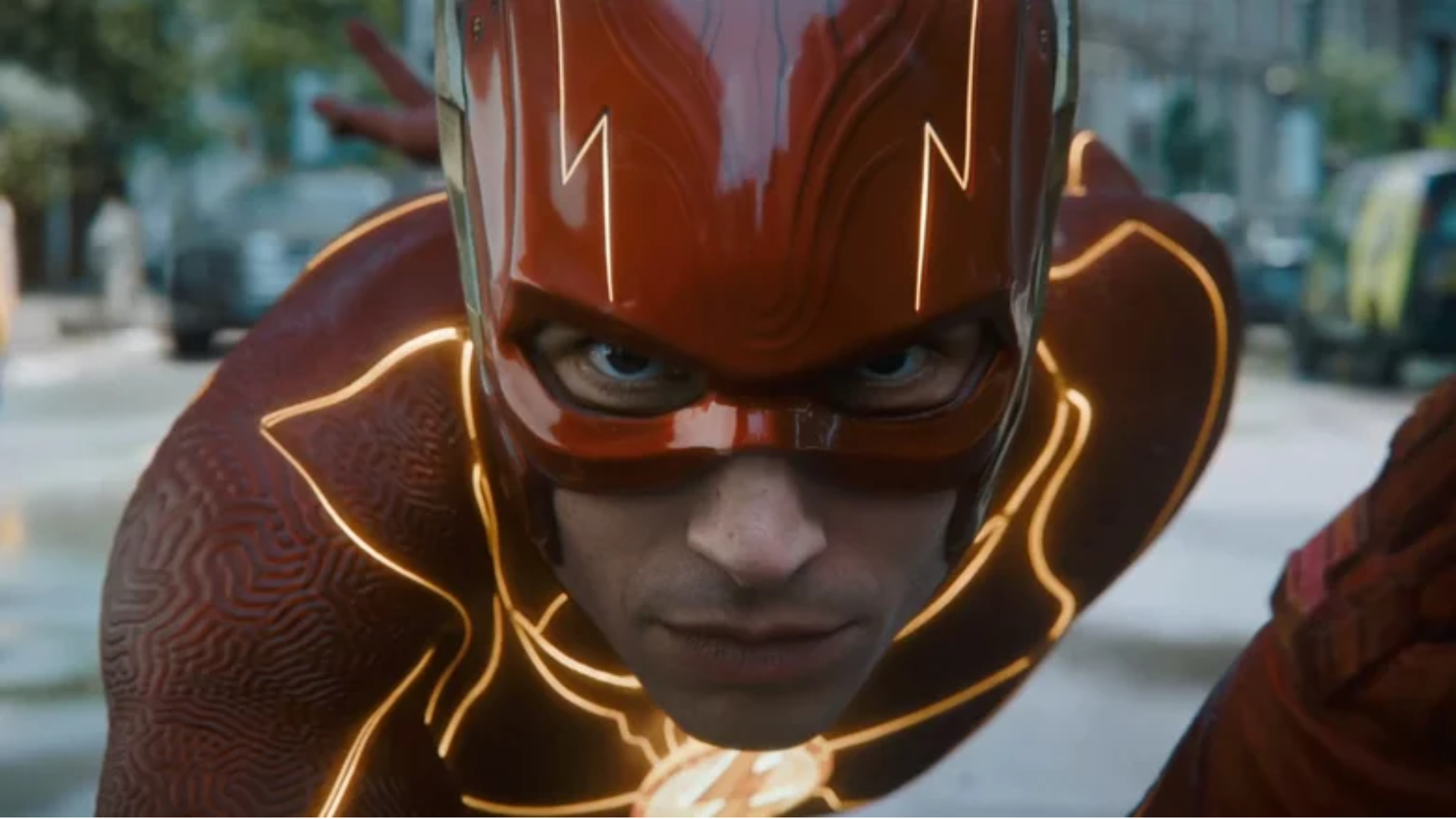 (Image: Warner Bros.)
In October 2014, Miller leaped Blockbuster when he was cast to play The Flash in the DC Extended Universe. This role was crucial as this hero with super speed was one of the pillars through which Warner Bros. was looking to compete with the Marvel Cinematic Universe.
However, the announcement did not stop the rest of his projects. Between 2014 and 2015, Ezra Miller participated in films such as the drama Madame Bovary, the thriller The Stanford Prison Experiment, and the comedy Trainwreck. 
Ezra Miller's career took a different turn when in August 2015, Warner Bros. announced that the actor would be joining the Harry Potter spin-off, Fantastic Beasts. Miller was cast as Credence Barebone, a mysterious young man who hides great power.
2016 was the golden year for Ezra Miller. In this period, the actor had his first two appearances in the DCU as The Flash in Batman v. Superman and Suicide Squad. He also had his first appearance in the premiere of Fantastic Beasts and Where to Find Them.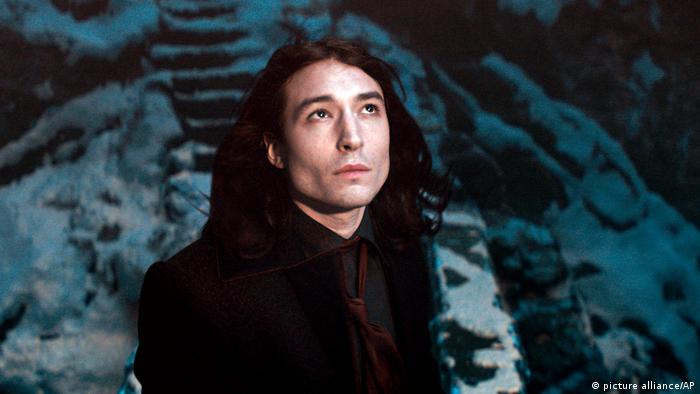 (Image: Warner Bros)
Additionally, in August of that year, the actor traveled to the Standing Rock Indian Reservation in North Dakota. He went there to protest the construction of an oil pipeline through protected land. He met there a 12-year-old activist Gibson Iron Eyes. They started a years-long connection that has resulted in trouble with the law for Ezra Miller.
In 2017, Miller reprised his role as The Flash in the film Justice League (2017). This was the actor's official entry into a role as The Flash.
In 2018, after Fantastic Beasts: The Crimes of Grindelwald was released, Miller seemed to take a break from film, concentrating on other artistic projects such as his band.
Ezra Miller's Career is Over, and all Begun in 2011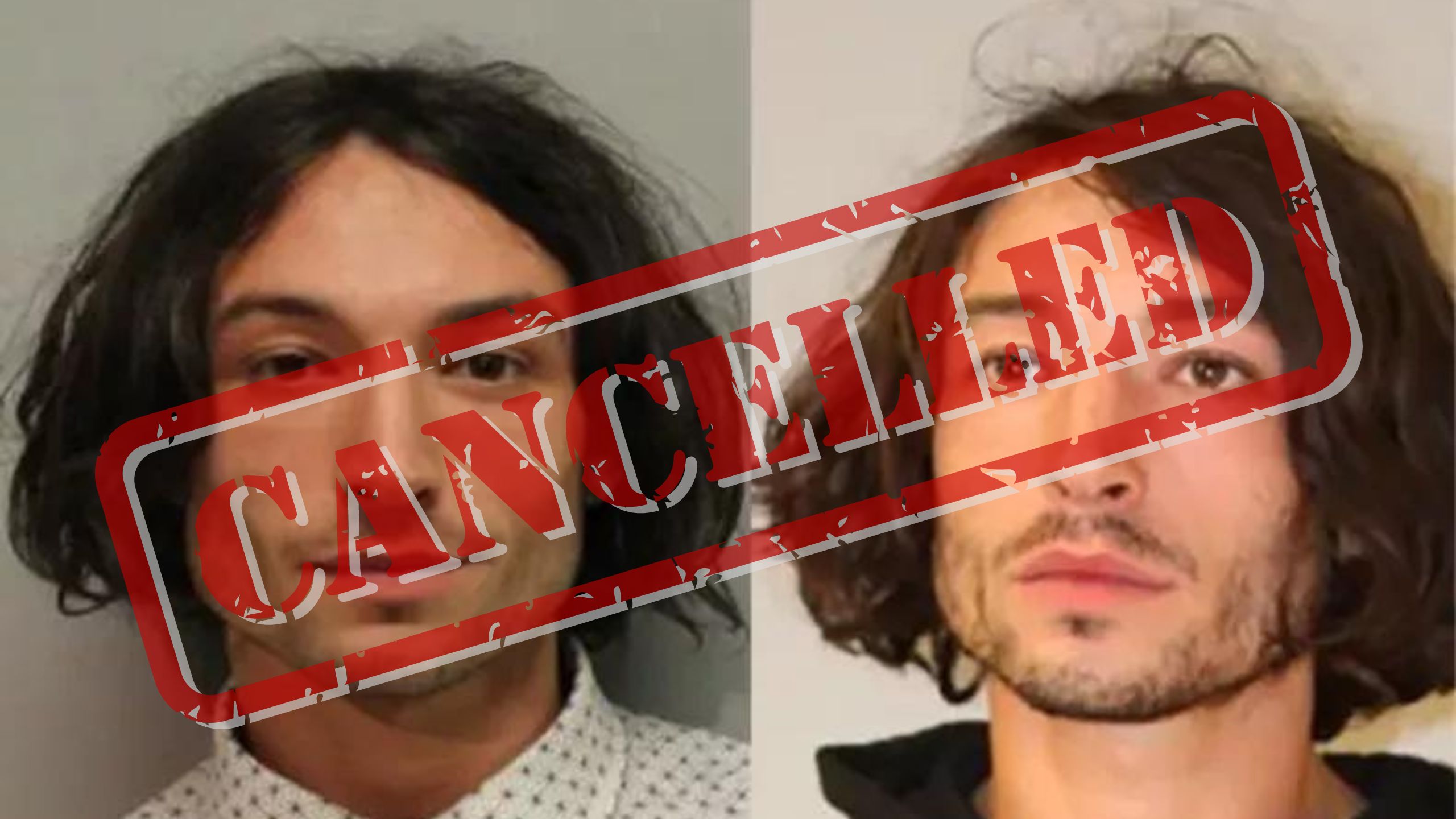 (Image: Hawaii Police Department)
The beginning of Miller's run-ins with the law began in 2011. During the filming of The Perks of Being a Wallflower. This time is where Ezra Miller's first brush with the law happened after police found 20 grams of marijuana on him during a police traffic stop. Although initially charged with drug possession, Miller managed to get out of the incident only by paying a $600 fine.
Subsequently, during the "break" the actor was taking, the first shady incident occurred. It happened in early April 2020, when a video of Ezra Miller attacking a fan in a bar in Reykjavik, Iceland's capital, began spreading on social networks. In the video, Miller is seen jumping on the woman's neck, intending to choke her. In the video, Miller tells a young woman, "You want to fight? Is that what you want to do?" in a clear, joking tone. After the fan plays along and adopts a fighting stance, the Hollywood star grabs her by the neck and throws her to the floor, to the horror of those present. The incident, a prelude to future events, was soon forgotten after the young woman in the video declined to report the actor.
Actor's Threats to the Ku Klux Klan
A year and a half of apparent tranquility in the actor's public life followed, but these good times soon ended. That's how the following incident occurred on January 27, 2022, when Ezra Miller posted on his Instagram account a video where he threatened members of the Ku Klux Klan in the town of Beulaville in North Carolina.
"Look, if you want to die, I suggest you kill yourselves with your own guns, okay? Otherwise keep doing exactly what you're doing right now, you know what I'm talking about, and then we'll already do it for you, if that's what you really want. I'll talk to you soon, okay? Bye," the actor says in the recording. It is unknown what motivated Miller to publish this video, which the platform took down shortly after its publication.
Actor's Hawaii Adventures Begin
Gage Skidmore from Peoria, AZ, United States of America, CC BY-SA 2.0 , via Wikimedia Commons
Two months later, on March 27 of the same year, Miller was arrested in the city of Hilo, Hawaii. The actor was charged with disorderly conduct and harassment following an incident at a bar. According to police sources, the performer snatched the microphone from a 23-year-old woman singing karaoke and later pounced on a 32-year-old man playing darts. Miller was released after posting $500 bail.
Two days later, on March 29, Ezra Miller was back in the headlines. A couple he had been staying with for a week filed a restraining order against him. According to the couple's petition, after the incident at the bar, Miller threatened them and stole some of their belongings, such as passports and wallets. The restraining order was granted a day later. However, the couple withdrew the order themselves in mid-April.
Ezra Miller's behavior led Warner Bros. and DC executives to hold an emergency meeting. On March 30, there was a meeting to decide the future of the movie star in their franchises. As reported by Rolling Stone magazine, at the end of the meeting, Warner Bros. agreed to remove the actor from all future projects Miller was working on. However, the decision did not affect the release of The Flash, scheduled for June 23, 2023.
On April 19, the actor was arrested again on charges of second-degree assault. According to police reports, the incident occurred at a private party where the actor, enraged at being asked to leave, threw a chair that struck a 26-year-old woman, causing a half-inch gash on her forehead. 
The Gibson Iron Eyes Incident
But the event that determined Ezra Miller's Career is over arose in June when Gibson Iron Eyes' parents filed a restraining order against the actor for his alleged controlling behavior toward the 18-year-old non-binary activist.
Chase Iron Eyes and Sara Jumping Eagle accused Ezra Miller of "using violence, intimidation, threats, fear, paranoia, paranoia, delusions and drugs to maintain control over the teen". Also claiming to be concerned for Gibson's physical and mental health. They point out that the actor offered to pay for Gibson's schooling when he was 16. This action created "a sense of debt" to the family. After they accused them of influencing the young man to declare himself non-binary – he had previously proclaimed himself only a lesbian – and abandon his studies.
For his part, Gibson herself would have responded to the accusations through an unverified Instagram account. She classified them as "transphobic" and pointed out that his parents' requests are an act of "psychological and emotional manipulation". Also stating that he abandoned his studies of his own volition to process the death of a friend. He further described his 'comrade' Ezra Miller as a source of "loving support and invaluable protection" in the wake of the recent tragedy. A hearing on the case is scheduled for July 12, but the court has been unable to locate both Miller and Gibson.
For their part, Miller responded to the story by sharing memes on his now-defunct Instagram account. The images, uploaded on the social network on June 15, contain messages such as "you can't touch me, I'm in another universe" and claims of being "protected from negative people and their evil desires."
Ezra Miller's Career Is Over: the Last Straw
Image via screengrab
But undoubtedly, the incident that marked the actor's ultimate downfall happened on June 16. A report published by The Daily Beast added to this chaotic situation. A 12-year-old non-binary boy and his mother were granted a temporary restraining order against Ezra Miller. They also accused the actor of threatening the family and misbehaving with the minor.
According to the woman, her first encounter with the actor occurred through a neighbor in February of this year. The events happened in the city of Greenfield, Massachusetts, a town approximately 40 miles from the ranch where Miller lives. The mother indicated that although initially friendly. She soon became suspicious of the Hollywood star's intentions after he offered to buy gifts for her child, despite refusing on previous occasions.
"I was wondering why Ezra was here. Like, don't you have Hollywood stuff to do? Don't you have movies to release?" the woman (who prefers not to reveal her identity) questioned NBC News.
Ezra Miller is in trouble with the law in Massachusetts, Hawaii, and North Dakota. Fans are questioning whether he will continue to participate in Warner Bros. franchises. Like the DC Extended Universe and Fantastic Animals, where he fills central roles. Worse, his recent actions have irreparably damaged the image of an actor. Them was once believed to pave the way for the rest of non-binary and LGBTI people in the film industry. A new dawn in Hollywood thanks, in part, to the boy who once raised the Sun.
What do you think? Do you think Ezra Miller's career is over? We'll read you in the comments below.
Featured Image Via Hawaii Police Department.
I am a circus aerialist influenced by Dick Grayson and Spider-Man. Fortunate to write about the characters that inspired me. I also have a Bachelor's degree in Political Science and a Master's degree in International Trade.
Leave a comment