Master Yoda In Obi-Wan Kenobi – The Truth Revealed!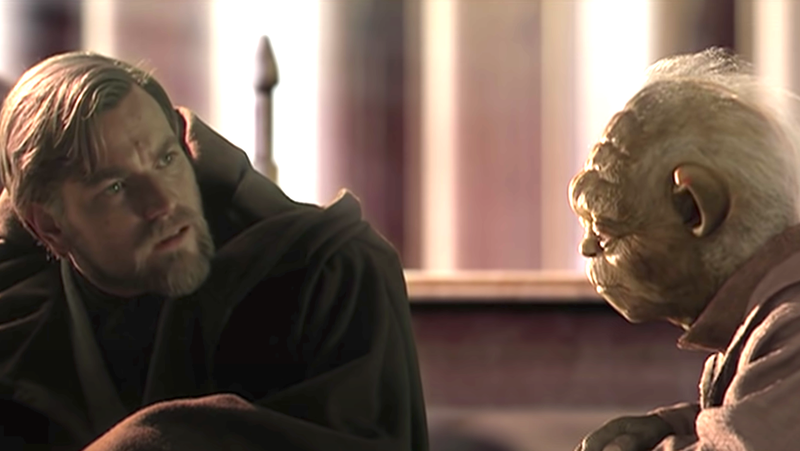 Many were hoping to see Master Yoda in the Obi-Wan Kenobi series. Chronologically, there were no obstacles for the Jedi Master to make it through the series. This Wednesday, Obi-Wan Kenobi ended with a final episode that included everything fans expected from an Obi-Wan Kenobi series starring Ewan McGregor. So we witnessed a new lightsaber duel between the protagonist and his former padawan turned Darth Vader. With Hayden Christensen under the helmet and cameos by Ian McDiarmid and Liam Neeson. The latter has been wildly applauded for bringing back such a beloved character as Qui-Gon Jinn. But his reunion with Obi-Wan at the end raised new questions.
Master Yoda In Obi-Wan Kenobi Why he Doesn't Appear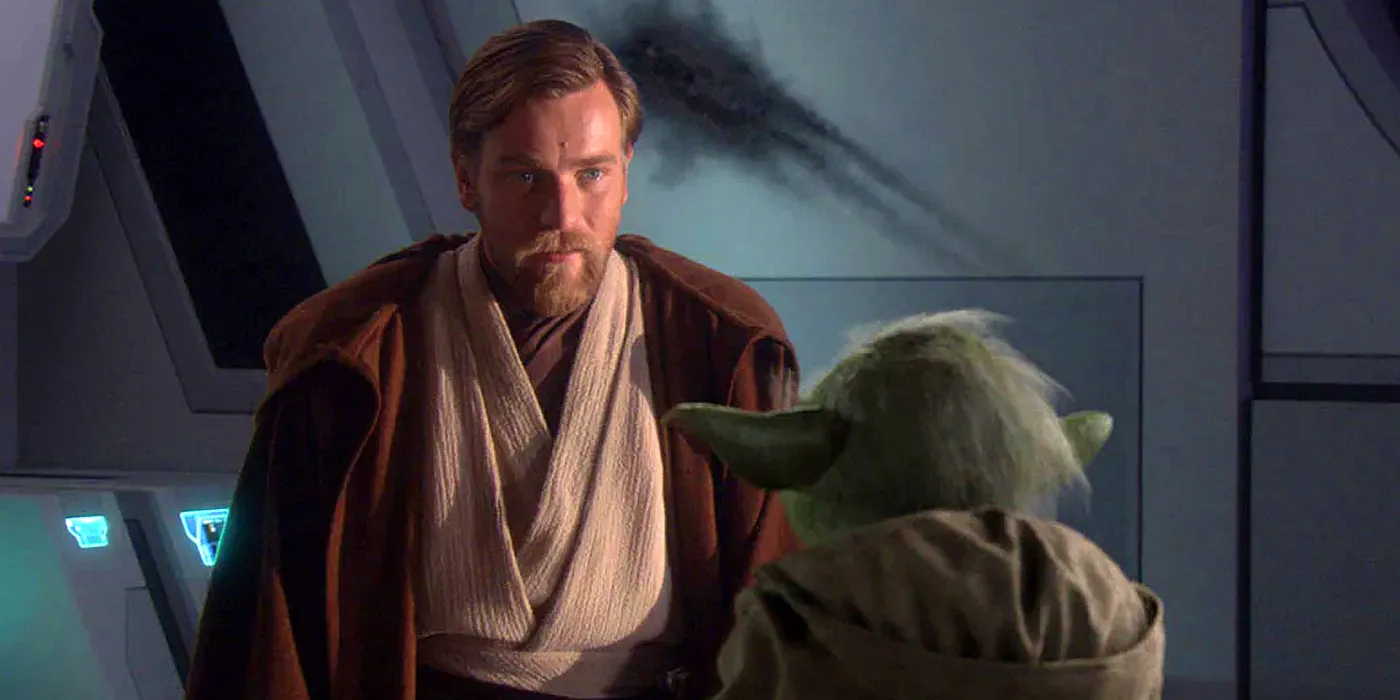 Image: Lucasfilm
With the series finale, many questioned director Deborah Chow's decision not to introduce Yoda into the series. The venerable Jedi closely relates to McGregor's character, both in the original trilogy and the prequels. There did not impede seeing each other again in Obi-Wan Kenobi (that is, before melding with the Force and spending eternity as wise wraiths). McGregor has been in charge of answering this doubt: everything is as simple as it would be dangerous for Kenobi to mingle with other Jedi at the point where the series is set.
"All he's got left is to look after Luke Skywalker. That's all he's got left, really, and to try to communicate with his old master, Qui-Gon, in his spiritual life," McGregor said. "But he can't reach out to any of his old . He can't reach out to Yoda, he can't reach out to any of the surviving Jedi for fear of giving himself away. If a Jedi uses the Force in this period of time, the Inquisitors are going to be able to be able to sense that, and they're going to know where you are. It's like using your phone or something, I guess. It'll ping off a tower somewhere if you use the Force."
That doesn't imply that circumstances can't force this reunion, as they already forced Kenobi and Bail Organa to meet several times in the series. Maybe we will see Yoda in Obi-Wan Kenobi second season? "I hope we do another one. I'd be thrilled if I could do one of these from time to time,". McGregor assures, leaving the door open to Obi-Wan Kenobi's continuity similarly to Lucasfilm president Kathleen Kennedy. 
Is it Worth a Second Season of Obi-Wan Kenobi?
Image via Disney+
A debate on Twitter is whether or not the second season of Obi-Wan Kenobi is worth it. Thus, the series centered on the Jedi Master has said goodbye. Therefore, embracing that nostalgia factor that already made it one of the most anticipated series on the Disney+ calendar. After the appearances of Qui-Gon Jinn and Palpatine, even the most critical viewers with the bet seem to be willing to give it a second chance and support a new installment. In addition, many are hoping to see Joda in Obi-Wan Kenobi. 
The #ObiWan finale was a perfect example of what this show should have been. Obi-Wan NEEDS a season 2 to fully redeem itself (this episode paved the way) So many great moments in the episode with every character. #DarthVader vs #ObiWan was great! And of course Qui-Gon Jinn! pic.twitter.com/Q35B5WzKKO

— Tristan T (@TristanTanski) June 22, 2022
A timely Tweet came from Twitter user @TristanTanski, who commented: "The Obi-Wan finale was a perfect example of what this show should have been. Obi-Wan NEEDS a season 2 to redeem itself fully (this episode paved the way) So many great moments in the episode with every character. Darth Vader vs Obi-Wan was great! And of course Qui-Gon Jinn!"
We can only wait to see what Disney decides to do with this character. Actor Ewan McGregor has already commented on his love for the character. Mcgregor also said he would not hesitate to play the Jedi again if the script was good. Fans hope to see more Kenobi, Vader, and their past traumas in the Disney+ future. At least we got to see them once again clash with their lightsabers almost two decades after their last big-screen appearance. For their part, many fans are hoping to see more of the newly introduced little Luke and Leia.
Would you like to see Joda in Obi-Wan Kenobi's second season? We'll read you below in the comments. 
Featured Image Via Disney+
I am a circus aerialist influenced by Dick Grayson and Spider-Man. Fortunate to write about the characters that inspired me. I also have a Bachelor's degree in Political Science and a Master's degree in International Trade.
Leave a comment