Young Avengers Movie: Marvel's Child Actor Julian Hilliard Weighs In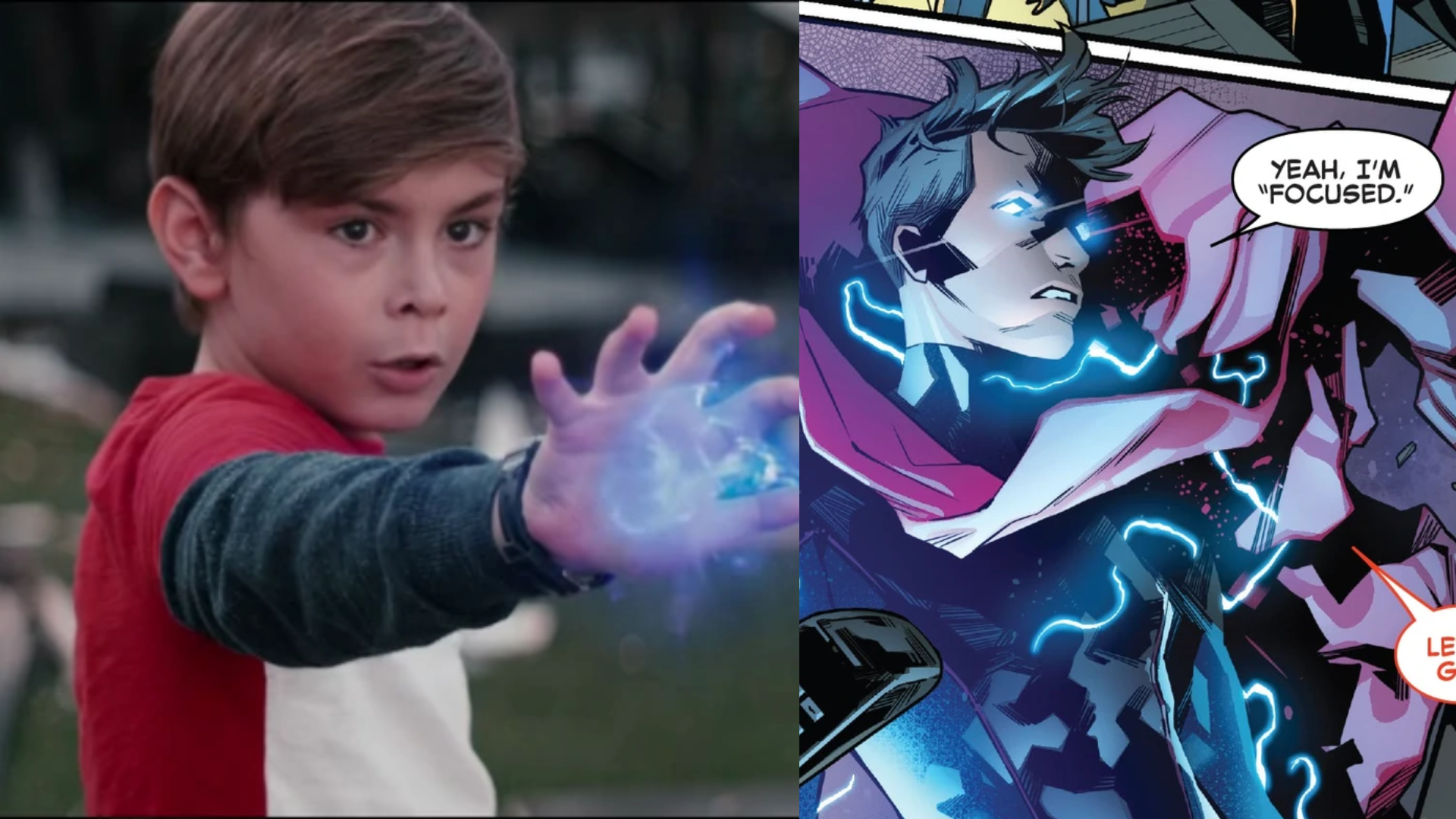 We have seen more and more young actors enter the MCU scene. This gives us more hope that Marvel might be building up into making a Young Avengers movie.
Julian Hilliard plays one of Wanda Maximoff's (Elizabeth Olsen) twin sons, Billy Maximoff. Jett Klyne plays his twin brother, Tommy Maximoff. The incredible young actors were first introduced in WandaVision and reprised their roles in Doctor Strange in the Multiverse of Madness.
Disney+
Currently, there's still no official statement from Marvel Studios' president Kevin Feige about the Young Avengers movie. But in the recent Disney+ series, Marvel introduced us to the possible roster for Young Avengers. 
We've seen Kate Bishop (Hailee Steinfield) in Hawkeye and Kid Loki (Jack Veal) in Loki. In The Falcon and the Winter Soldier, they've introduced the character of Eli Bradley (Elijah Richardson), who could be MCU's Patriot. Joining in that trend is Iman Vellani, who's currently killing it as Kamala Khan in Ms. Marvel.
Julian Hilliard on starring in Young Avengers Movie, "I'm up for anything."
The Young Avengers is a group of young heroes who have connections with the original roster of Avengers. In the comics, the members of the Young Avengers have appeared in famous Marvel events like the Civil War and Children's Crusade.
In Children's Crusade, the Young Avengers were searching for the missing Scarlet Witch. For Hilliard, it would be a great joy for him to see an adaptation of the arc in the possible Young Avengers movie. In the interview, he shares his thought about starring alongside the other young actors of Marvel.
"I'm up for anything. I think it would be cool to do more projects with Xochitl, and yeah, all the ones you mentioned too. I'd love to see some sort of Children's Crusade adaptation. That's my favorite Billy story. It would be fun to see Billy and Kid Loki interact, and Alligator Loki too. And, of course, can't forget Teddy! Ooh, and Iron Lad!"
Suppose a Young Avengers movie will hit the screen. In that case, we'll see the team-up of Hilliard (Billy Maximoff) with Xochitl Gomez (America Chavez), Jett Klyne (Tommy Maximoff), Jack Veal (Kid Loki), Hailee Steinfield (Kate Bishop), and Elijah Richardson (Eli Bradley). Of course, Marvel will surely introduce canon characters in one way or another. So, sooner or later, we might see the rise of Iron Lad, Prodigy, and Noh-Varr in future MCU films.
Marvel Comics
Hilliard on becoming an MCU star and playing his "dream role"
It's not surprising that Hilliard is a complete geek regarding Marvel. After all, he mentioned that being in the MCU "was a dream for him even before he started acting." More so, playing Billy was "a dream character for him." It looks like Marvel has cast the perfect kid for this role, and we couldn't agree more. It would be fun seeing him play his dream role in the Young Avengers movie.
Building from what he said about Marvel Comics' The Children's Crusade, he admitted that he'd want to see more of Billy in future MCU films. He even mentions another pivotal event in the Marvel Universe in his statement.
"Billy is just an incredible character, Maximoff and, of course, Kaplan too. Again, I'm really down for anything. I love the Children's Crusade and think there are some really cool ways that could be done. Honestly, I would love to make all his stories. Just imagine the audience getting to grow with these characters over the years. Think about how crazy it would be if, in like two, three, or four phases from now, Empyre and Empyre: Aftermath got made. I would love that." 
The Direct reported this exclusive interview with Hilliard. 
As we wait for more details about the Young Avengers movie, catch more of Julian Hilliard's Billy Maximoff in WandaVision, streaming in Disney+. Meanwhile, Doctor Strange in the Multiverse of Madness will start streaming on June 22.
Paul is many things. He's a fan of anime, superheroes, and everything in between. He dedicates his downtime to annoying the heck out of his cats and dog.
Leave a comment