Xochitl Gomez Actress Says Advice She Received From Patrick Stewart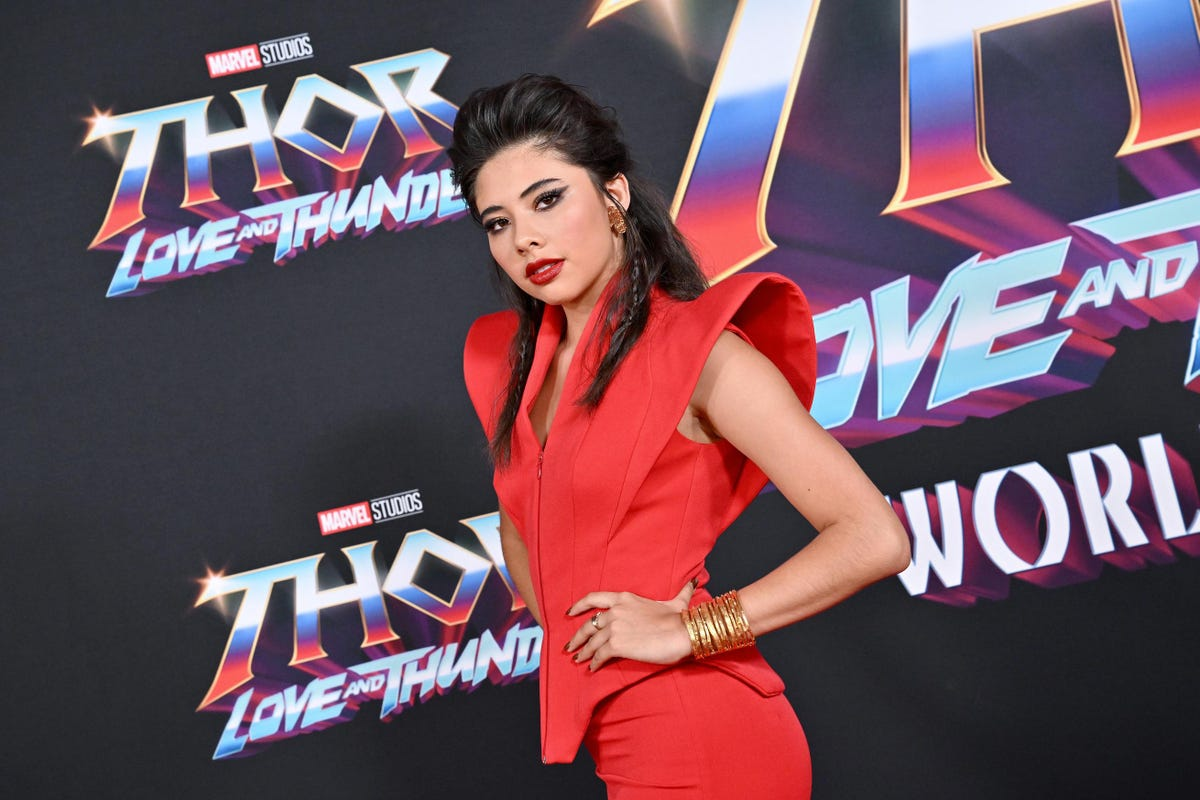 Doctor Strange in the Multiverse of Madness actor Xochitl Gomez Actress recently sat down with us for an interview with Collider's Perri Nemiroff for Colliders Ladies Night to discuss her experience working on one of 2022's biggest films. She plays America Chavez, a character who has been using her ability to leap between realities for most of her life after an occurrence that caused her to be separated from her mothers.
Source: Remezcla
What did Xochitl Gomez Actress say?
Xochitl Gomez Actress previously starred in the Netflix feel-good comedy The Baby-Sitters Club; America is her first significant acting role. Gomez commented about how humble it felt to be a part of such a big movie throughout the conversation. Megastars like Patrick Stewart (X-Men series) also received mention, and she said that he was very welcoming and gave her some excellent advise for the future:
"Patrick Stewart gave me great advice. And it's something that I will like carry on with me because it was just something that I know I needed when I first came in. He was like, you know, just make sure to pay it forward, and you know, be very welcoming to newer people. His main thing was that like, sometimes you never know, the person who's in front of you might be the hugest star, and you don't even know it. And I'm like, yeah, I mean, it's always important to just be kind to everyone and, you know, treat everyone with kindness and respect people. And it just really hit me that it was like, yeah. Whoever is coming into this and joining it. I really… I want to make sure that I reach out and let them know that I'm, you want to grab coffee? I'm, I'm available."
Part of Phase Four of the Marvel Cinematic Universe, Doctor Strange in the Multiverse of Madness sees Stephen Strange (Benedict Cumberbatch) and Wanda Maximoff (Elisabeth Olsen) attempting to accept that the gates to alternate universes have opened, which changes the entire game. The movie presently ranks second among the top 10 highest-grossing movies of the year with worldwide box office receipts of over $950 million. Sam Raimi, a seasoned Marvel filmmaker, served as the director (Spider-Man original trilogy).
We don't know much about a possible Doctor Strange 3
Source: Forbes
Doctor Strange 3 hasn't formally received announcement by Marvel Studios. This is despite the fact that the film significantly altered the outlook for the upcoming Marvel films. It also altered our perception of Stephen Strange going forward. The movie did very well in the box office. It might be some time before we see the mystical hero's next solo venture given that it took six years for us to see his second appearance in the Marvel Cinematic Universe. Actress Xochitl Gomez is Mexican-American and was born on April 29, 2006. She is well-known for playing America Chavez in the Doctor Strange in the Multiverse of Madness movie from the Marvel Cinematic Universe (2022). In the first season of the Netflix series The Baby-Sitters Club, she also played Dawn Schafer (2020).
Xochitl Gomez actress began acting at age five in local musicals. Gomez had appearances in the television programs Gentefied, Raven's Home, and You're the Worst prior to her appearance in The Baby-Sitters Club. Gomez's performance in the 2019 movie Shadow Wolves earned her a Young Artist Award for Supporting Teen Artist in 2020. Gomez, who was 14 at the time, was cast as America Chavez in Doctor Strange in the Multiverse of Madness in October of that same year. Due to schedule difficulties with Gomez's work on Doctor Strange in the Multiverse of Madness, Netflix had to replace the role of Dawn Schafer in season 2 of The Baby-Sitters Club in March 2021.
What do you think about Xochitl Gomes actress comments? Did you like Doctor Strange in the Multiverse of Madness? Share your thoughts below!
Leave a comment