Uncharted Movie Review – Tom Holland Parkours to Mediocrity
We love a good adventure flick. I probably watched National Treasure: Book of Secrets at least a dozen times in the years after its release. It wasn't that it was a great film. It was just pure fun, which is sometimes all a movie needs to be. In our Uncharted movie review, we'll take a look at whether or not the Tom Holland led movie adds to the genre or sets it back a few decades.
Uncharted Movie Review – A Long-Awaited Video Game Adaptation
Uncharted originated as a PlayStation 3 game in 2007. Developed by Naughty Dog and published by Sony, it told the tale of adventurer and treasure hunter Nathan Drake. It's a best-selling game franchise with plenty of promise, and fans have been begging for it to come to the big screen for years.
The on-screen adaptation, distributed by Sony, plucks the characters off of the game and begs us to care about them as if we've known them forever. We follow Tom Holland's Nathan Drake, the brother of the lost treasure hunter Sam. He meets up with Sully (Mark Wahlberg) who claims to have worked with Sam to track a worthy treasure. They agree to go after it, as well as try to find Sam.
As with any big treasure, Nathan and Sully aren't the only ones going after it. They find themselves up against Santiago Moncada (Antonio Banderas) and his gang, who are ruthless in their quest for victory (and treasure.)
Image via Sony Pictures Releasing.
Does It Work On The Big Screen?
Overall, Uncharted gives generic, formulaic fun. It scratches the adventure tale itch and satisfies the need for a brand new film franchise, separated (enough) from superheroes. But beyond that, this movie is one that would have done great fifteen years ago. That means that it's not all bad, and surely promises a thing or two for its target audience, but the general audience has heightened expectations. With an A-list cast and a $120 million budget, anything short of superb is a bit of a letdown.
Historically, video game adaptations have had a hard time finding critical and financial success. This one will likely be no different. Some of the film has elements that make it feel like it's lept from your PlayStation, from the cheesy action dialogue to the minion's yelps of pain. There are bright moments where the action does, too, and I'll give that credit where it is due. But a film like this can't act as a 116-minute advertisement for a game franchise that's already found enough popularity amongst its players.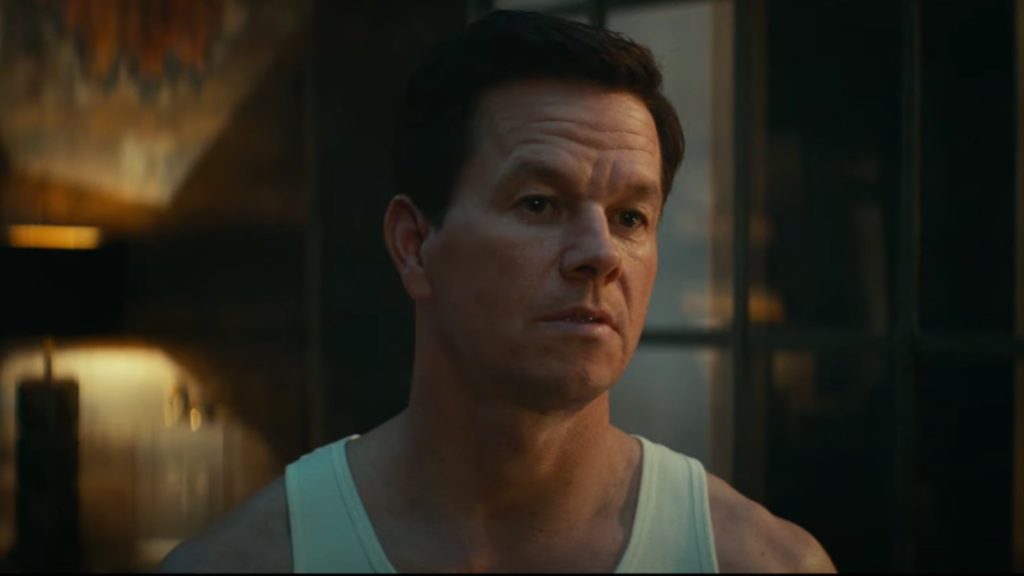 Image via Sony Pictures Releasing.
Where Uncharted Lost Itself On The Map
Tom Holland has proven himself a worthy action star. His personality and that of Peter Parker's blends together perfectly in the Marvel Cinematic Universe. And then there's Marky Mark, who, despite his real-life controversies, has made some great movies. They're fine when they aren't on screen together, but the success of Uncharted seems to rely on their chemistry, and they have none.
The film seems to try to create a pseudo-brother relationship between the two adventurers, but the 25-year age gap and completely different energies prevent this from happening. It's a shame because the right casting could have taken the film from mediocre to "fine."
In addition to the mismatched acting, Uncharted ultimately fails from its character underdevelopment. And finally, the film doesn't try to add anything beyond its "adventure" genre. Compare it to a similar type of film, Jumanji: Welcome to the Jungle. The 2017 film is filled with enough humor and character development to fuel the scenes between the action, and it easily exceeded expectations, proving how a good adventure tale is done.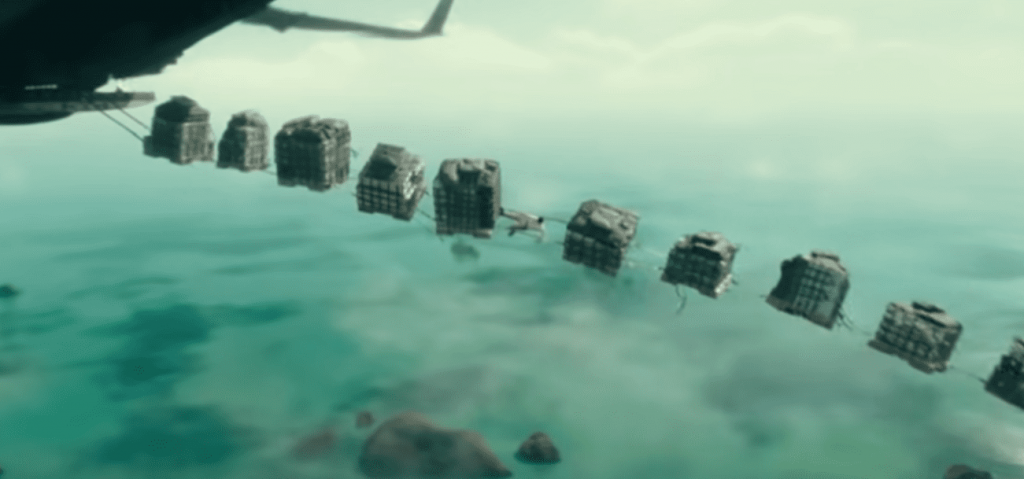 Image via Sony Pictures Releasing.
Where Does Tom Holland Go After This Uncharted Movie Review?
Uncharted doesn't bode well for Holland, who seems to suffer in most of his non-MCU roles. After last year's failure at the dramatic Cherry, and the impressively bland Chaos Walking, our hope for his future is curious at best. Still, he's shown hints at greatness, like with Antonio Campos' The Devil All the Time, and we aren't ready to give up on him yet.
This type of Uncharted movie review is similar to the rest, as it seems like fans aren't sold on the adaptation. But the Ruben Fleischer film does appear to ask fans if they want a sequel or eventual film franchise, and the answers might not be the ones they're looking for. We can see more coming if they'd stuck to a smaller budget, but even in a non-pandemic era, this one might be hard to make back.
Uncharted Is Currently In Theaters.
Have you seen the movie yet? If so, let us know if you agree with our review of the Tom Holland movie Uncharted. Did it live up to your expectations, or fall short of them? And do you hope a sequel is in our future? Whatever your feelings are, we want to hear them.
Featured image via Sony Pictures Releasing.
Meghan Hale is the kind of movie lover that has a "must watch" that is a mile long... and growing. When she isn't talking about the latest film and television news she is writing one of her many in-process novels, screaming film trivia at anybody who will listen, and working as a mental health care professional. Follow her on Twitter @meghanrhale for some fun theories and live reactions to all things entertainment.
Leave a comment