The Multiverse Is Coming to DC Films – Is HBO Max Ready?
The streaming wars have been running rampant for the past few years, distracting us from what really matters: Marvel versus DC. Just kidding – sort of. For years, comic book fans debated which pantheon of characters reigned supreme. Most casual fans accept that there are good and bad elements of both franchises. We're learning what to expect from each and what to love (and hate). But now, the streaming wars are combining with the superhero wars. With streamers like HBO Max and Disney+ putting themselves in the equation, each studio needs to up their game. For both DC Films and Marvel Studios, the answer is the storied comic book concept of the Multiverse.
DC Films Bringing in The Multiverse – What This Means for Warner Bros.
Superhero content has been everywhere over the past two decades. It all began in 1978, with Warner Bros.'s invention of big-budget, large-scale hero stories, starting with Superman. Yet, more than four decades later, the studio fell behind. Warner Bros. brought in an impressive $8 billion from hero (and villain!) properties over the past ten years. Meanwhile, Marvel (now owned by Disney) brought in an outstanding $20.6 billion. It seems like Warner Bros. lost the battle before the war even truly started.
Warner Bros. and DC Films began planning for the Multiverse at an interesting point in history. Studios have learned the potential of releasing massive superhero films in theaters. The "biggest pop culture event possible" can be the result when it's done right. And we felt this with the release of Avengers: Endgame. David A. Gross, the man behind Franchise Entertainment Research, has claimed that there is "no more profitable business model than a successful theatrical release." But in a post-coronavirus pandemic world, we're left with one option: streaming.
Image via Warner Bros.
Streaming Is The Future, and Everyone Knows It
Marvel has Disney+, and Warner Bros. has HBO Max. The success of films like Mulan and Wonder Woman 1984 suggest releasing straight to streaming can drive profits in different ways. Releasing two straight-to-streaming films annually is on the agenda for Warner Bros., alongside their regularly planned theatrical releases (which is bumping up to as many as four a year!) The streaming angle also allows them to explore riskier characters with less of a following for non-comic fans. Putting these films on a streaming service allows them to build a fanbase over time instead of being forced to deliver millions in immediate box office returns.
One of the latest ventures for big studios is the possibility of serialized storytelling at feature film budgets. Sure, The CW has had DC properties for years, and Marvel has spin-offs on cable television. But with streaming, the potential is even greater. Few shows gained as much hype as the upcoming WandaVision, Loki, and The Falcon and the Winter Soldier. DC Films and HBO Max are joining the club and intend on developing various series for the streaming platform that will connect with the ongoing film universe. We know that newly-signed J.J. Abrams' Bad Robot will look at bringing the Justice League Dark property to HBO Max as a series, and Greg Berlanti is working on a series about the Green Lanterns.
Another money-making piece to remember is the potential for merchandise. Disney and Warner Bros. can make millions just from it. Think of how many people got a Baby Yoda* for Christmas. It doesn't matter where the film or series releases, as The Mandalorian proved. So, the possibility will always be there, whether it's parents buying for their kids or mega-fans buying for their collections.
Image via Marvel Studios and Disney
What Is The Multiverse?
Clearly, a lot is going on. And I must admit that I, like many of you, can get confused at times. I don't feel the desire to watch everything that Marvel and DC Films put out, and sometimes that means that I have a few gaps to fill. Fortunately, DC Films gets it. They're creating a concept that will help storylines work together and avoid getting too jumbled. This is how they plan to use 'the multiverse.' Through different films and television shows, DC will operate within parallel worlds, each having different versions of characters that can exist at the same time without interfering with the other.
This concept isn't entirely foreign. We have known that Robert Pattinson's upcoming portrayal of Batman is different than what Ben Affleck did with the character. There have been various other spins on characters and world-building, but nothing has ever been committed to on such a large scale. Walter Hamada, the president of DC Films, recently spoke with The New York Times to share how everything is being pieced together. The CW universe of DC TV series already fully embraced this concept, and even did their own version of Crisis on Infinite Earths featuring the films' version of the Flash!
We're about to get quite the onslaught of DC content in the next few years. The Times article mentions spinoffs on almost every major character, including Batman. At least 25 live-action and animated shows are coming from WarnerMedia's "traditional television division." Creating a multiverse for DC Films means that we can continue to get big-picture DCEU films like Justice League while also getting intimate character-study films like Joker.
Image via Warner Bros.
Could DC Films Be Forgetting Something?
One thing is abundantly clear within Hamada's interview with The New York Times. The studio is planning big with the intention of beating Marvel at the pop culture game. They clearly don't underestimate the fans when it comes to being able to absorb so much content. One thing that Marvel has done excellently is giving back to their roots. Comic book readers and fans of just the movies have been pleased through most of their content because the studio has found a way to meet expectations on both ends. But has DC Films nailed this yet? We don't think so, and we think we know the reason why.
The New York Times report mentions how these films need to attract a wide audience to be profitable. And yeah, that is more than fair. Yet some still believe that the multiverse concept is too much for audiences to accept. They can buy one Batman or Superman at a time, but two or more? Reporter Brooks Barnes cautions that "too much of a comic nerd sensibility can be a turnoff." DC Films is taking a risk in that they are trying to make space for people who like the grittier, darker fare and those who like bright and hopeful films like Shazam! or Wonder Woman 1984. The sheer dominance of comic book weirdness for big tentpole films over the past decade shows that audiences can accept weirdness and seriali elements. Avengers: Endgame required audiences to see multiple films to understand the magic rocks that can destroy everything, and it's the biggest movie of all time. What DC Films needs to do, like Marvel Studios already did, is tell compelling stories with vibrant characters, and the audience–either in theaters or at home–will come to them.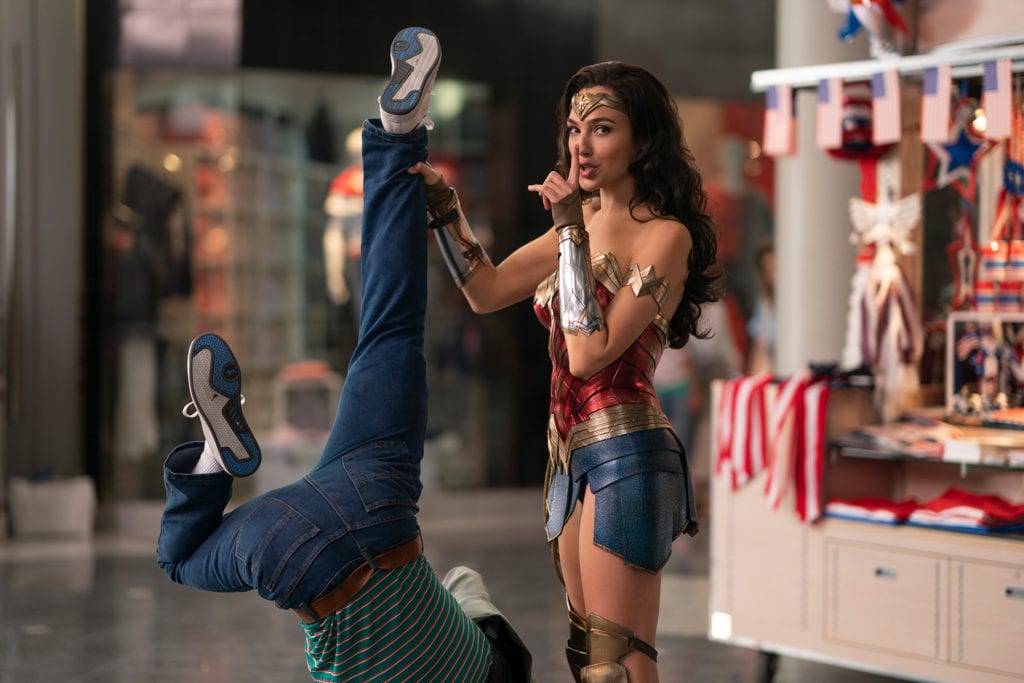 Image via Warner Bros.
Will There Ever Be Too Many Super Heroes?
Superhero fatigue has been a fear of both fans and studio executives for a while now. And it feels inevitable. Westerns and war movies once dominated movie screens only to vanish in favor of the odd outlier. When all of the biggest releases have something to do with comic books, heroes, villains, or one of their various spin-offs, it's irresponsible not to wonder if audiences have a limit. Though, the people behind these movies don't seem too worried. As Gross has explained, all that's needed is good writing and high production values. With a near-infinite amount of source material existing in the world of comic books, and the billions of dollars being poured into these film projects, we're positive that these two elements won't be hard to come by. If these projects are helmed by storytellers who have something unique to say and a love of the characters or the universes, these stories could continue forever.
Are you looking forward to seeing what DC Films does with the concept of a multiverse? Let us know your predictions for the company and their future with streaming in the comments!
Featured image via Warner Bros.
*Editor's Note: We call him 'Grogu' in this house.
Meghan Hale is the kind of movie lover that has a "must watch" that is a mile long... and growing. When she isn't talking about the latest film and television news she is writing one of her many in-process novels, screaming film trivia at anybody who will listen, and working as a mental health care professional. Follow her on Twitter @meghanrhale for some fun theories and live reactions to all things entertainment.
Leave a comment