Owen Wilson Joins 'Loki', Upcoming Disney+ Series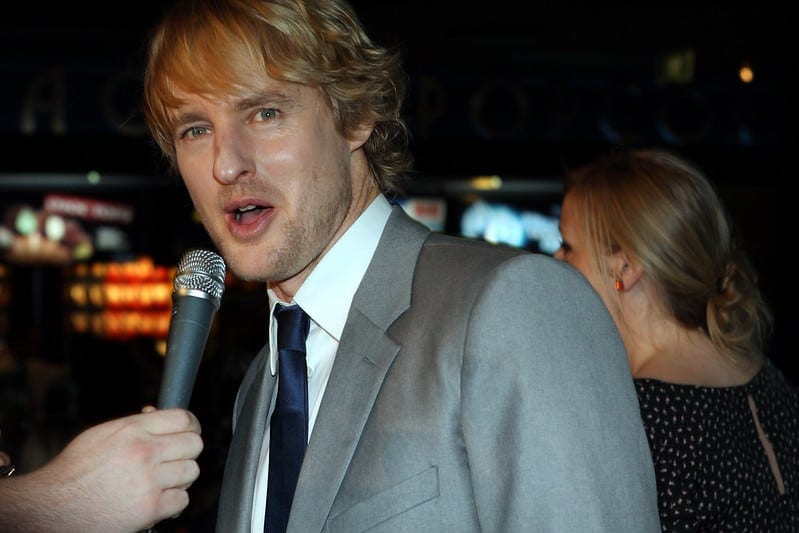 Marvel is full of massive stars. Though, plenty of them became big from their association with Marvel. With so many films in the MCU, it must have been tough to get some bigger names to sign on as they faced years of films ahead of them. Though, now that the Marvel Cinematic Universe is making its way over to TV with a batch of Disney+ Marvel Heroes, they may get a chance to explore things in a new way.  Disney+ and their upcoming series Loki has officially welcomed Owen Wilson to the Marvel team.   Let's all hear a collective "wow". (And here's hoping that you read that in Owens' voice!)
Owen Wilson Who?
You know who Owen Wilson is. He's done everything from indie films to cartoons. He's a frequent collaborator with Wes Anderson, appearing in films like The Grand Budapest Hotel and The Royal Tenenbaums. His other hit films include Cars (as Lightning McQueen), Wedding Crashers, and Night at the Museum. Though Owen has a look that may be easy to typecast, he's constantly proving fans wrong and switching things up. Joining Marvel is just his next step through genre domination.
What We Know About Wilson's Role In Loki
Disney and Marvel both like to keep things under wraps. Spoilers are hard to come by, and even minor plot details aren't released until necessary. So, we don't know too much about who Owen Wilson will be playing in Loki.  The series is set to follow Tom Hiddleston's Loki after escaping from New York City, as seen in Avengers: Endgame. It has also been revealed that Loki will connect with Doctor Strange in the Multiverse of Madness film. So, there's a chance we'll be seeing plenty of both Tom and Owen in the near future.
Image via Marvel Studios
Readers, how do you feel about this casting news? We'll be sure to let you know the second we learn more about Owen Wilson's role in Loki. The series is set to release in the spring of 2021. So, we have some time to go. The Falcon and the Winter Soldier and WandaVision are both set to hit the streaming platform later this year.
Featured image via Eva Rinaldi.
Meghan Hale is the kind of movie lover that has a "must watch" that is a mile long... and growing. When she isn't talking about the latest film and television news she is writing one of her many in-process novels, screaming film trivia at anybody who will listen, and working as a mental health care professional. Follow her on Twitter @meghanrhale for some fun theories and live reactions to all things entertainment.
Leave a comment