The Madame Web Trailer Provides A Sneak Peek Into The First Glimpse Of This Spider-Man Spinoff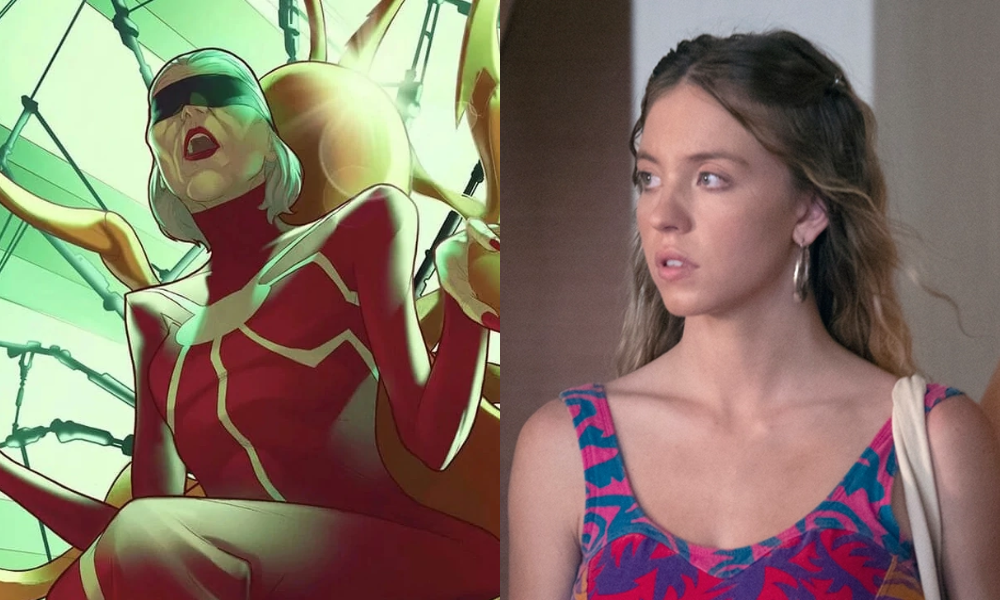 Sony has unveiled the inaugural trailer for Madame Web, featuring Dakota Johnson and Sydney Sweeney, a suspenseful thriller set within the Marvel characters universe of the studio.
S.J. Clarkson's upcoming film is integral to the Sony Pictures Universe of Marvel Characters. It is poised to grace theaters on February 14, 2024, perfectly aligning with Valentine's Day for an ideal cinematic experience. Certainly, the lead role is masterfully played by Dakota Johnson, embodying the character Cassandra Webb. This is a visionary mutant from Marvel comics who can foresee the future of heroes linked to the arachnid theme.
Trailer for Madame Web: Dakota Johnson and Sydney Sweeney Unleash Spider-Man Abilities in Marvel Movie
The cast includes Sydney Sweeney, Celeste O'Connor, Isabela Merced, Tahar Rahim, Mike Epps, Emma Roberts and Adam Scott. Thus, these actors round out a stellar cast of talent to bring this Marvel-inspired story to life.
Dakota Johnson plays the pivotal role of Cassandra Webb. In brief, the character is a Manhattan paramedic who seems to possess clairvoyant abilities. This power allows her to glimpse the arachnid world's future and intricacies. As such, she crosses paths in the trailer and allies with a trio of young women. This team includes Sydney Sweeney's Julia Carpenter. Then, she ends up adopting the Spider-Woman character in the comics. Together, they delve into Cassandra's history and navigate the troubled present.
Therefore, following the tremendous success of Sony Pictures Animation's Spider-Man: Across the Spider-Verse, it's evident that the fascination with all things web-swinging and wall-crawling is far from waning. Madame Web marks the newest installment in Sony's Marvel Characters universe. This film comes after the releases of Tom Hardy's Venom (2018), Venom: Let There Be Carnage (2021), and Jared Leto's Morbius (2022).
On the horizon for Sony is the highly anticipated third installment of the Venom franchise, scheduled for release on November 8, 2024, followed by Kraven the Hunter, starring Aaron Taylor-Johnson, hitting theaters on August 30, 2024. Madame Web is Sony's pioneering comic book adaptation with a female lead.
Finally, we must comment that S.J. Clarkson will direct the film.  This director has already worked at Marvel with Jessica Jones and The Defenders, Madame Web unfolds from a screenplay co-authored by Clarkson and Claire Parker. To conclude, this marks a significant stride for Sony as it ventures into superhero storytelling with a woman at the forefront. The film will hit theaters on February 14, 2024.
Featured Image Via Sony
I am a circus aerialist influenced by Dick Grayson and Spider-Man. Fortunate to write about the characters that inspired me. I also have a Bachelor's degree in Political Science and a Master's degree in International Trade.
Leave a comment