David Harbour To Jump Into The DCEU With Creature Commandos
The DC Comics cinematic universe is getting ready to welcome a new face. In this case, we refer to the talented actor David Harbour. The actor stood out with his performance as Sheriff Jim Hopper in the hit Netflix series Stranger Things. Now, David Harbour is ready to leap into the world of superheroes with his upcoming participation in the DC Extended Universe with Creature Commandos.
David Harbour to Jump into the DCEU with Creature Commandos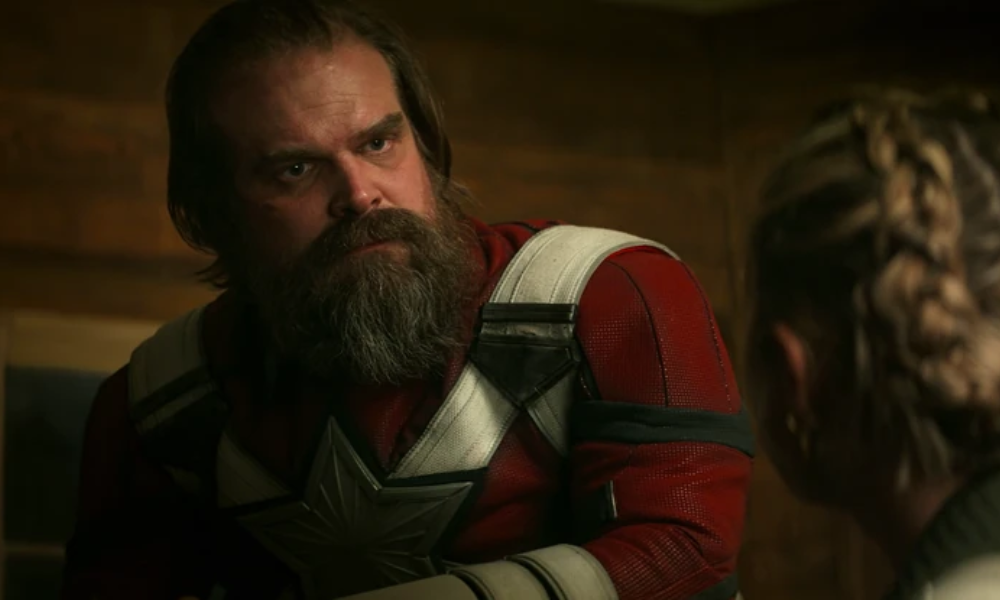 Marvel Studios
David Harbour has generated great expectations among fans since James Gunn announced his participation in Creature Commandos.
Exact details about David Harbour's role in Creature Commandos are being kept under wraps. However, the actor has shared some exciting details about what fans can expect from his debut.
Fans of the actor and the superhero genre are excited about the collaboration between Harbour and director James Gunn. Gunn, known for his work in the Marvel universe with the Guardians of the Galaxy films, has proven to be a master. The filmmaker combines humor, action and emotion exceptionally. In a recent interview, Harbour praised Gunn's genius and shared his enthusiasm for working with him on this new project.
"Working with James Gunn has been an incredible experience. He's a creative genius and has a unique vision that really elevates storytelling to a whole new level," David Harbour expressed. "From the moment I read Creature Commandos script, I knew we were about to create something special. James has the ability to balance epic action with emotional depth in a way that few directors can."
James Gunn is Surrounding Himself with Very Talented Actors for the New DCEU
The relationship between an actor and his director is crucial to the success of any film, and the connection between Harbour and Gunn is exceptional. This collaboration promises to provide fans with action-packed moments and spectacular special effects. In addition, we will also see a story rich in character and emotional nuance.
Harbour did not reveal specific details about his character or the film's plot. Yet, he hinted that fans can expect something unique and surprising. "This character is unlike anything I've played before. Plus I think fans are going to love the direction we're taking the story in," Harbour shared in the interview.
Interest in the new James Gunn-led DCEU is growing all the time. Talent additions for Creature Commandos like David Harbour make things even better in this context. The franchise is poised to thrill fans with new and exciting stories. Therefore, the combination of Harbour's acting experience and Gunn's distinctive vision could be the perfect formula. This duo can offer fans of the superhero genre an unforgettable movie experience.
We'll still have to wait for more details on the project David Harbour is working on, Creature Commandos. In the meantime, the actor's enthusiastic words and his praise for James Gunn certainly raise expectations. The DCEU is at a pivotal moment, and with actors and directors of this caliber, the future of the superhero universe on the big screen looks brighter than ever.
Featured Image Via DC Comics / Netflix
Leave a comment