Spider-Man Spinoff Movie Kicks Off Filming; Sydney Sweeney Teases Fans About Her Role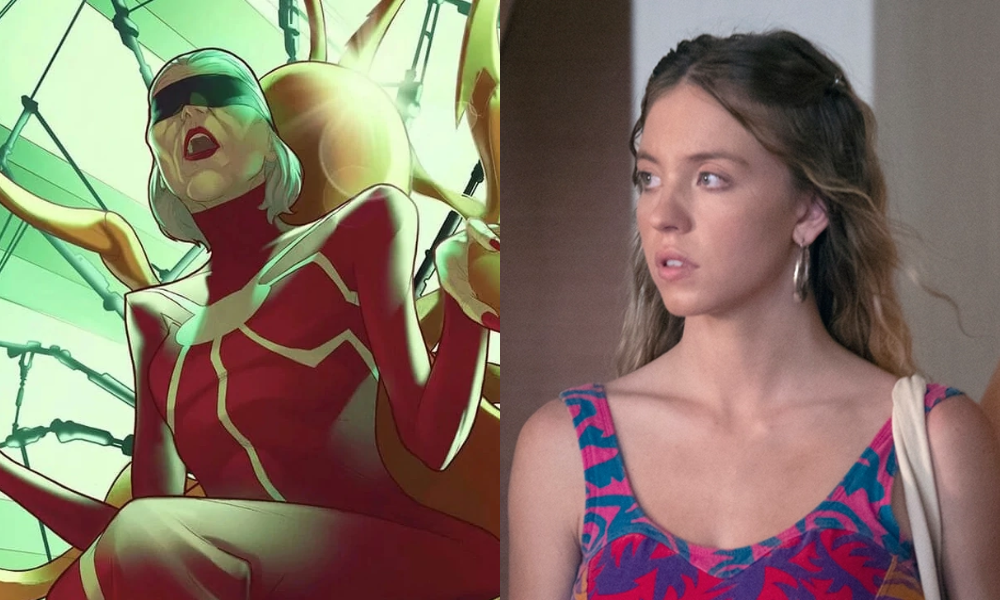 The upcoming Spider-Man spinoff movie Madame Web has begun its filming in Boston. The Sony-Marvel feature film will hit the cinemas on July 7, 2023.
Another character from the Spider-Man universe will debut on the big screen; this time, it's a blind psychic old woman. While that sounds anticlimactic, Madame Web, or Cassandra Web, is one of the most emblematic characters in the Marvel comics.
Cassandra Webb was born blind and suffered from a neurological condition called myathenia gravis. Her condition has a rather interesting side-effect, allowing her to develop psychic capabilities. She harnessed her psychic skills and would later use her clairvoyance to aid Peter Parker in his quests.
Madame Web first appeared in the comics in Amazing Spider-Man #210 in 1980. The interaction between Madame Webb and Peter Parker started when the former helped the arachnid in preventing an assassination. Since then, she has had adventures on her own, some of which involve her receiving immortality.
With Marvel's ongoing saga of expanding their cinematic universe, it seems like the Spider-Man spinoff movie would be another fundamental piece to the picture. The post-credit scene of Venom: Let There Be Carnage hints that we'll see the inevitable clashing of Tom Hardy's Venom and Tom Holland's Peter Parker. Following this, Madame Web might be the perfect movie to tie these narratives altogether.
Sony will also release a movie early next year featuring the iconic Spider-Man villain in Kraven the Hunter. That movie might also set the tone for Madame Web.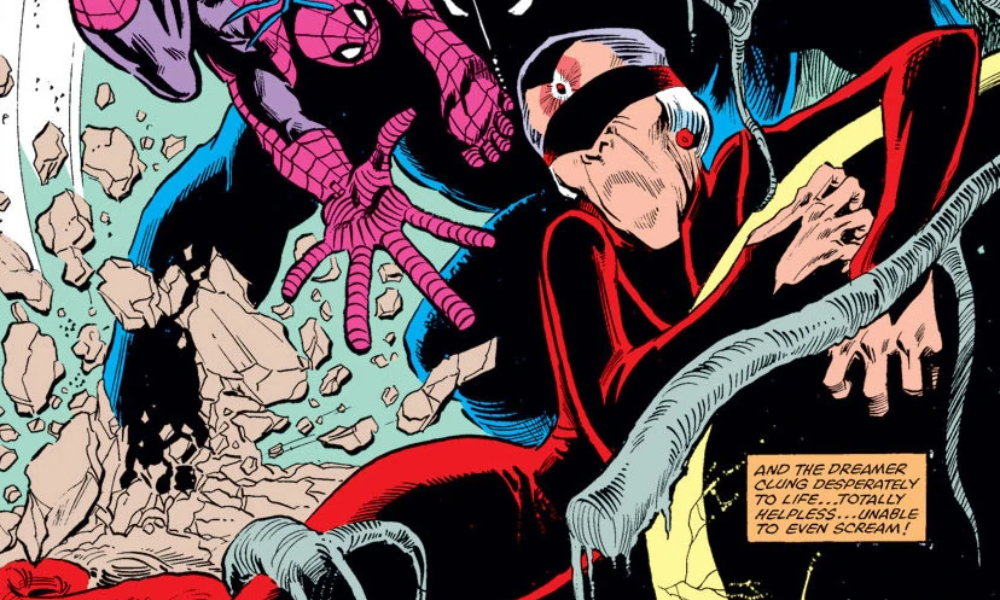 Marvel Comics
Spider-Man spinoff movie starts filming
The latest update from Production Weekly reports that the Spider-Man spinoff movie started filming on July 11 in Boston and will continue until September. Sources say that the whole film's production will start from July to October in three different locations, including New York and Mexico.
Madame Web exists in Sony's Spider-Man Universe with Venom, Morbius, and the upcoming Kraven the Hunter. Meanwhile, the Spider-Man films starring Tom Holland belong to the Marvel-Sony collaboration. The Spider-Man spinoff movie will act as the origin story for Spidey's clairvoyant ally.
As Marvel and Sony introduce more characters from the Spider-Man Universe, it'll be only a matter of time before we see them all together on the big screen. Think of it as the Endgame, but with a lot of web-slinging!
Sydney Sweeney teases about the upcoming film
The Spider-Man spinoff movie has bagged a lot of A-list celebrities to join its cast. The confirmed cast of the film includes Dakota Johnson as the title hero and the Euphoria breakout star Sydney Sweeney. Weeks ago, Sony had cast Emma Roberts in the movie in an undisclosed role. Together with them are incredible stars Celeste O'Connor, Isabela Merced, and Tahar Rahim.
Meanwhile, in a recent interview with Variety, Sydney Sweeney teased us about the work she's been doing for the Spider-Man spinoff movie. While the star's role in the film is still undisclosed, fans have speculated that she might be Black Cat or Gwen Stacy.
When asked about how she felt being in her first Marvel film, the actress said she felt like she was "part of something bigger than life itself." 
"Oh my goodness. I grew up watching Marvel movies and superheroes are just the coolest thing ever. So, I just dreamt of being able to be a part of something bigger than life itself. And that's what I feel like I'm getting to be part of with Madame Web."
Aside from this, Sweeney mentioned that her role involves "a lot of training" and "prep work." Her prep work being "ordering a bunch of comic books" for her to fully immerse in the Marvel-Sony superhero universe. 
The Spider-Man spinoff movie Madame Web will hit theatres on July 7, 2023.
Paul is many things. He's a fan of anime, superheroes, and everything in between. He dedicates his downtime to annoying the heck out of his cats and dog.
Leave a comment