Scarlet Witch Movie – Is it a Possibility?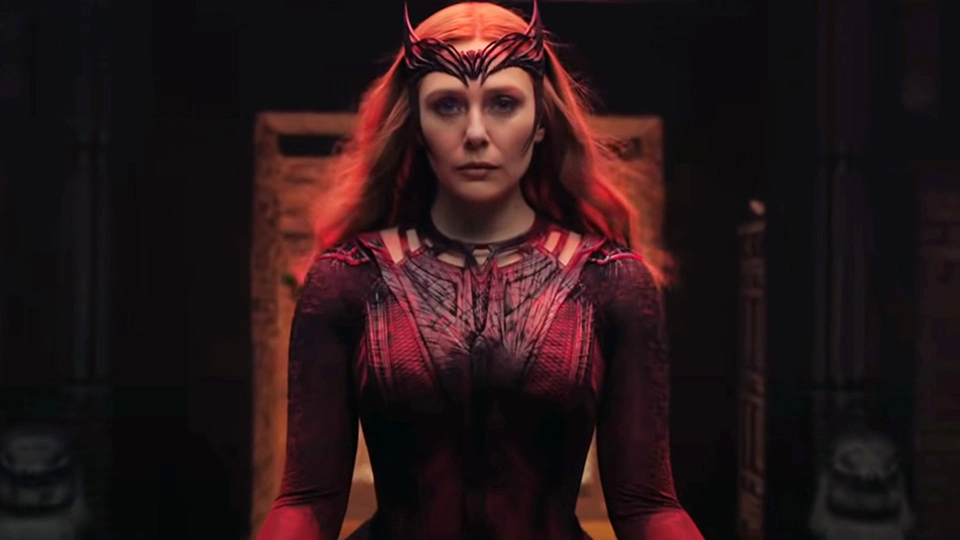 Ever since the character appeared in the Marvel Cinematic Universe, fans have been clamoring for a Scarlet Witch movie. In a recent interview, the star of the show, Elizabeth Olsen, spoke about the rumors about a potential film. Here's what she had to say.
Scarlet Witch and Doctor Strange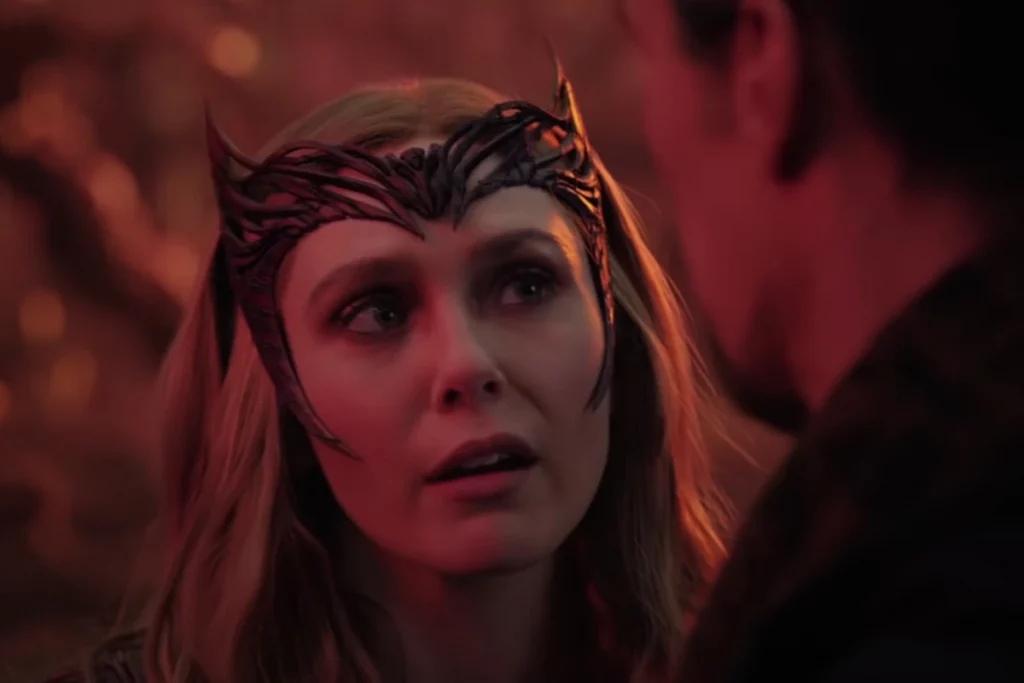 Image; Marvel/Disney
Recently, Elizabeth Olsen starred as the Scarlet Witch in Doctor Strange in the Multiverse of Madness. Sami Raimi directed this film, where Olsen played the villain of the story. The Scarlet Witch was determined to have her children back, and nothing could get in the way of this. In order to see her children, Wanda Maximoff tried to capture Xochitl Gomez's character, America Chavez.
This was one of the few times we saw the dark side of Wanda Maximoff and learned about the awful journey she has been through. So, it makes sense that fans are eager to see a Scarlet Witch movie where we learn more about this interesting character. The Scarlet Witch has been a challenging character throughout her time in the MCU. It's unclear whether she's a villain or a hero, and her gray morality makes her a truly compelling character.
Given how much she has featured in the MCU since Avengers: Age of Ultron in 2015, it figures that a solo film is on the way. After all, she has her own TV series with WandaVision and was the main villain of Doctor Strange. The second Doctor Strange film put the character in a strange position. All the signs seem to be pointing to an eventual Scarlet Witch movie!
Is there a Scarlet Witch movie?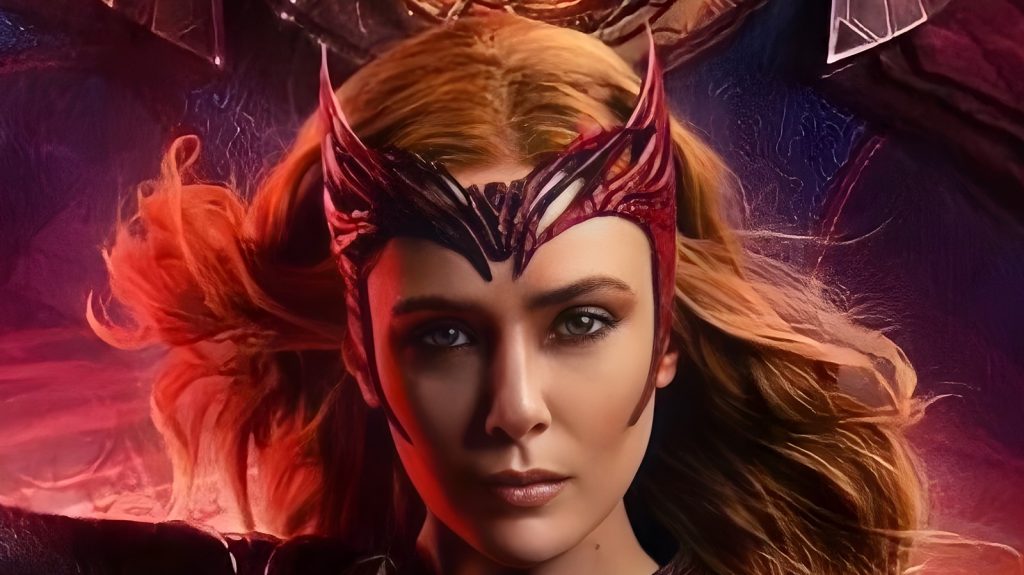 Image; Marvel/Disney
Olsen appeared on Good Morning America to help promote the Doctor Strange movie. Naturally, the interviewers got to asking about her time as Wanda Maximoff. They asked if there were any plans for a Scarlet Witch movie, as well as the rumors of her appearing in Agatha: House of Harkness. This is what she said:
"I would love to be a part of both of those. No one tells me anything, and I'm not even hiding a secret because I'm bad at that. I know nothing about my future."
Unfortunately, it's not the news fans were hoping for! However, Olsen may have been told to keep any Scarlet Witch movie news under wraps. After all, we already know how secretive Disney is with talking about future movies.
At the end of Doctor Strange, Maximoff finally gets what she wants – her children back. She manages to defeat Chavez, alongside Benedict's character Wong and Benedict Cumberbatch's Doctor Strange. Sadly, her children are terrified of who their mother has become. This forces Wanda to come to her senses and realize the damage she's caused. The movie ends with Wanda destroying herself in a flash of bright red light.
Wanda Maximoff Returns?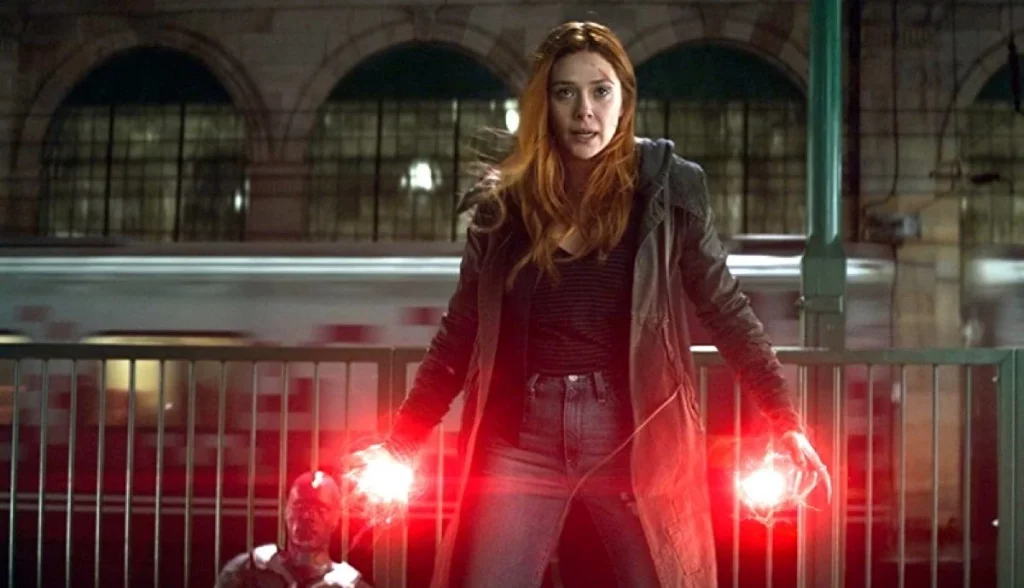 Image; Marvel/Disney
Even though she appears dead, it's important to remember that we never actually see her body. Similarly, the writer of the movie, Michael Waldron, suggested that there are more stories left for Wanda. We've already seen Disney bring back 'dead' characters like Black Widow. Scarlett Johannson's character died during Avengers: Endgame but still managed a prequel solo movie.We doubt that Disney would want to erase such an important character so quickly. After all, with all the fan desire for a Scarlet Witch movie, not making one would be pointless! Maybe she'll go the way of Black Widow and have her own prequel. Or perhaps they'll create a film showing her return to the MCU. Maybe it'll even be a multiverse version of Wanda that we get to see.Either way, it's clear that Wanda's story is not over, nor is Elizabeth Olsen ready to give up her cape just yet. It's not clear how Wanda will return, as Olsen has already said the TV series was "definitely a limited series." So, another season is unlikely – but not impossible! Either way, there's definitely more in store for Wanda. Whatever happens next to the Scarlet Witch, you can be sure that it's going to be an epic story!What are your thoughts? Are you excited to see Wanda return? Would you prefer a Scarlet Witch movie, or maybe another TV series instead? Let us know in the comments!
Hi! I'm Arvyn, and I'm an English teacher from the UK. I've been teaching English online for over 4 years to students from all across the world and all ages. Outside of work, I'm a huge fan of reading, video games, and playing with my adorable kitties. See ya!
Leave a comment