"Masters of the Air" Trailer Takes Flight: Austin Butler and Barry Keoghan Soar in Spielberg's Epic World War II Miniseries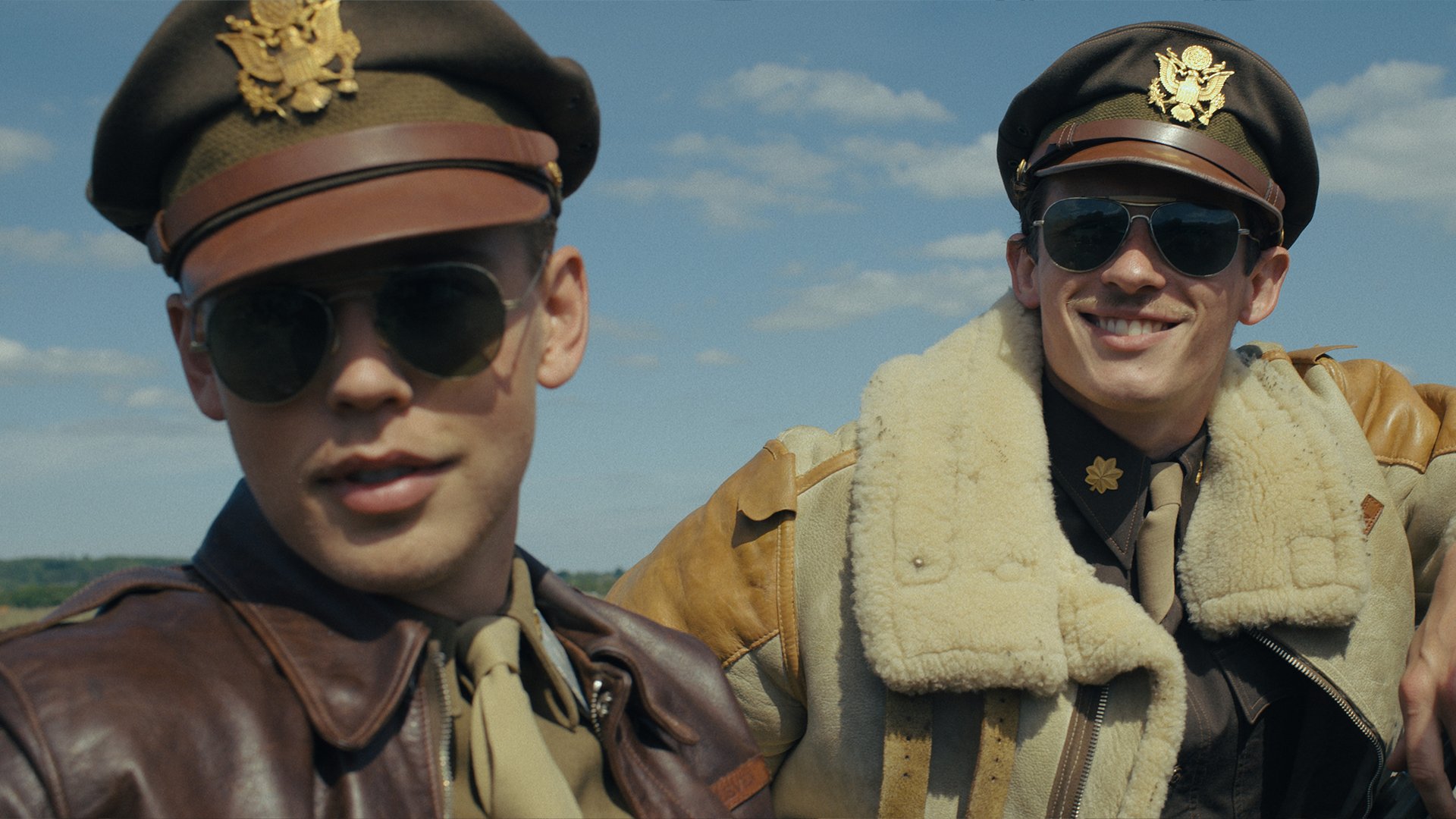 This year's highly anticipated trailer for Masters of the Air has sparked a wave of excitement among film and series enthusiasts. The footage provided a tantalizing glimpse into Steven Spielberg's latest miniseries. With Austin Butler and Barry Keoghan at the helm, the project promises a thrilling exploration of World War II aerial combat. It will also deep dive into the intricate human emotions experienced by the pilots and their crews.
Masters of the Air: Austin Butler and Barry Keoghan 

Soaring to New Heights
The trailer unfolds with breathtaking visuals, showcasing fighter planes engaged in intense flight sequences. The cinematography promises to take viewers on a gripping journey through the dangerous skies of World War II. The trailer captures the adrenaline-pumping action that defined this pivotal era.
In Masters of the Air, Austin Butler and Barry Keoghan step into the roles of wartime aviators, bringing authenticity and depth to their characters. Under Spielberg's masterful direction, the cast's performances are poised to deliver a compelling narrative beyond the typical war drama. Definitely, the movie will offer a nuanced portrayal of the individuals who risked their lives in the name of duty.
Historical Authenticity in Spielberg's Signature Touch
As one of the most celebrated directors in cinematic history, Spielberg's touch is evident in every trailer frame. Masters of the Air seamlessly blends heart-pounding aerial action with Spielberg's trademark storytelling finesse. Indeed, it promises audiences an emotional and visually stunning experience.
Besides, the meticulous attention to historical accuracy is a notable aspect highlighted in the trailer. From the uniforms worn by the characters to the detailed recreations of wartime aircraft and settings. Since the authenticity immerses the audience in the challenges faced by the brave men who took to the skies during World War II.
Across social media platforms, fans express their eager anticipation for Masters of the Air. The combination of Spielberg's directorial prowess, the stellar cast, and the promise of a riveting wartime narrative has generated significant buzz. Furthermore, the miniseries is a must-watch event for history enthusiasts and general audiences.
Definitely, Masters of the Air emerges as a promising miniseries. Moreover, a star-studded cast and Spielberg's directorial expertise will deliver for sure historical authenticity. Beyond being a visual spectacle, it appears poised to deliver a nuanced and emotionally resonant exploration of the human stories that unfolded amidst the aerial battles of World War II, leaving a lasting impact on viewers.
Featured Image Via Apple TV+
Leave a comment