Kate Movie Review – Is There Any Substance to This Style?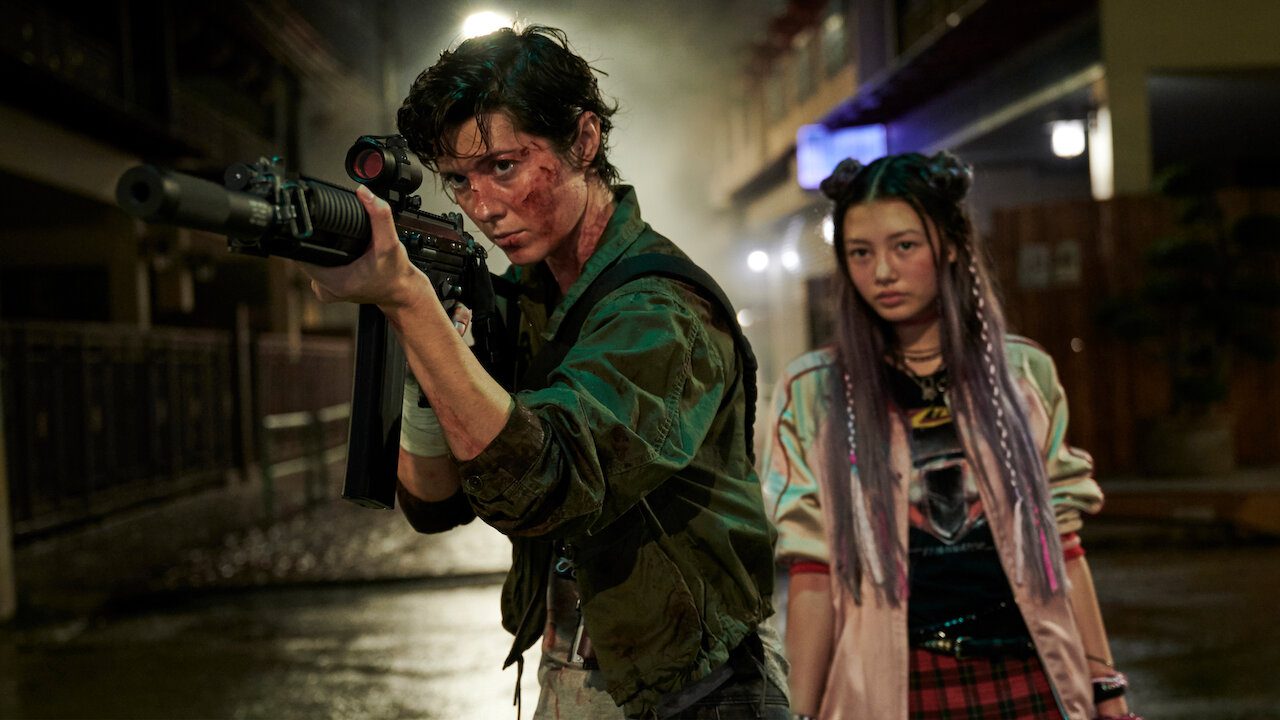 What would you do if you knew that you only had a day left to live? Most of us would probably want to spend time with our loved ones. Maybe we want to apologize for any wrongdoings or go and see our favorite place one last time. But when you're an assassin, that last day can come much sooner than anticipated. And the way that you spend it is a lot less poetic. In our spoiler-free review of the latest Netflix movie, Kate, we'll see how the titular character feels about her last day.
Kate Movie Review – Mary Elizabeth Winstead Is In Control
Sticking to their promise to release a new movie every week in 2021, Netflix's latest addition is Kate. Led by a confident Mary Elizabeth Winstead, we follow a well-trained assassin who is forever changed by a mission that doesn't go according to plan. While following a hit in Osaka, Kate must make the quick decision to kill her mark and leave behind a child for a witness. This had been her one rule when killing, and her handler (Woody Harrelson's Varrick) couldn't meet it. Months later, she's still affected by the aftermath and asks for retirement.
Retiring is hard enough as it is, but it's far more troublesome when you're an assassin. You know too much and have worked with too many people to run from. But Varrick seems like a nice enough fella and gives Kate one last job: take out the man in charge of the most important family in Tokyo, who also happens to be the brother of Kate's earlier and traumatic kill.
When Kate fails to hit her target thanks to a surprising health scare, she realizes that she has been poisoned by what was supposed to be a one-night stand. Her killer has picked something strong enough to take her out quickly, and she has, at most, 24 hours to live. What comes next is a manhunt through the city as she seeks revenge on the people responsible for her poisoning.
Does Kate Have A Successful Mission In Making A Good Movie?
It's easy for action flicks to fall into the trap of style over substance, and this film definitely has a lot of the former. Much of this is thanks to director Cedric Nicolas-Troyan. Nicolas-Troyan is best known not for his direction but his visual effects. He has worked on the effects for films including Pirates of the Caribbean: Dead Man's Chest and Snow White and the Huntsman, the latter of which earned him a nomination for Best Visual Effects at the Oscars.
For Kate, placing the story in Tokyo is its biggest win. This allows for phenomenal street visuals, including a neon pink car chase. The action is alluring, and watching Kate's flashy but competent fighting style is worth the time spent streaming the film.
But what about the substance? John Wick does revenge perfectly by giving us enough anger to hope for his success. This film tries to find a similar heart at the center of it all, pairing Kate with the child whose father she killed in front of her. And sure, we want her to finish her plan. Who would wish failure on somebody with only hours left to live? But despite its proximity to winning us over, the film only manages to walk the line between substance and style.
The minor failure by Cedric Nicolas-Troyan is not giving his audience enough faith to piece things together on our own. Kate could have thrived on its badass revenge tale alone. Or it could have fully leaned into its emotional backstories and desires for change. Instead, we're forcibly told what we should care about, rather than coming to the conclusion on our own.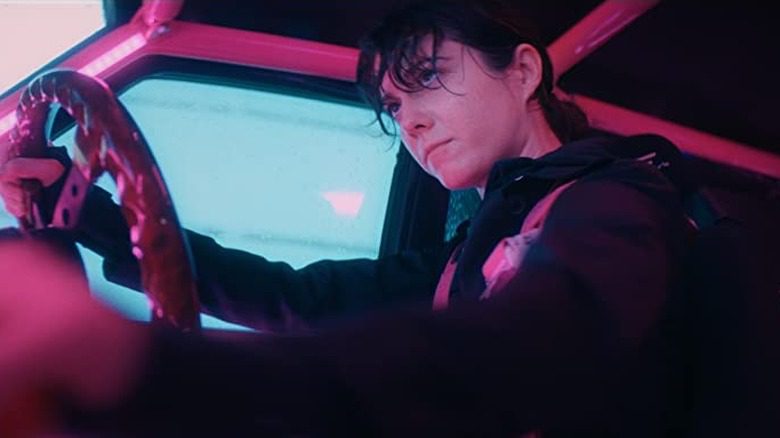 Image via Netflix.
Is Winstead Going To Be The Next Action Star?
Over here at Comic Years, we've loved Mary Elizabeth Winstead for ages. She shined in Scott Pilgrim vs. the World. Her role in 10 Cloverfield Lane was thrilling. And more recently, she pulled us in with her turn at playing The Huntress in 2020's Birds of Prey. She has shown that she's ready to shine bright in any genre, but her back-to-back roles playing deadly fighters have highlighted a niche for the actress.
It is easy to forget about the supporting roles in this film, thanks to how much focus it has on the face of the film. Woody Harrelson plays something that we've seen him do multiple times, and his acting is average, at best. Miku Patricia Martineau, a newcomer to the acting scene, delights in the role of Ani. Her naivety to action and desire to be the center of attention perfectly contrasts with Kate's wisdom and need to get things done.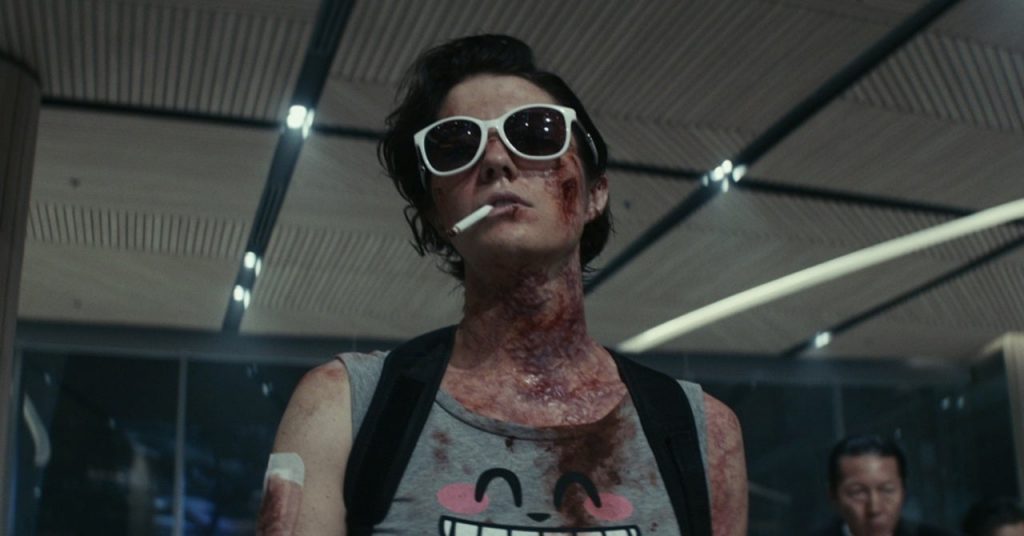 Image via Netflix.
Our Review Of Kate Is Only Slightly Above Average, But It's Enough For Netflix
There have been plenty of incredible Netflix originals in the past. From Marriage Story to Roma, the streamer has proven its feature film chops. But its 52 new movies in a year has clearly put some strain on their success ratio. Films like Beckett have failed, despite their best efforts. Others, like He's All That, have turned into memes on Tik Tok.
Compared to recent failures, Kate does more than cut it for our Netflix standards. It's fun, intriguing, and worth watching at home. It might have looked better on the big screen, but this is one that we're more than happy to stay home and stream.
Readers, do you agree with our review of Kate? You can stream it on Netflix now!
Featured image via Netflix.
Meghan Hale is the kind of movie lover that has a "must watch" that is a mile long... and growing. When she isn't talking about the latest film and television news she is writing one of her many in-process novels, screaming film trivia at anybody who will listen, and working as a mental health care professional. Follow her on Twitter @meghanrhale for some fun theories and live reactions to all things entertainment.
Leave a comment