Beckett Review – It's Not Movie Theater Big, But It's Enough for Netflix Streaming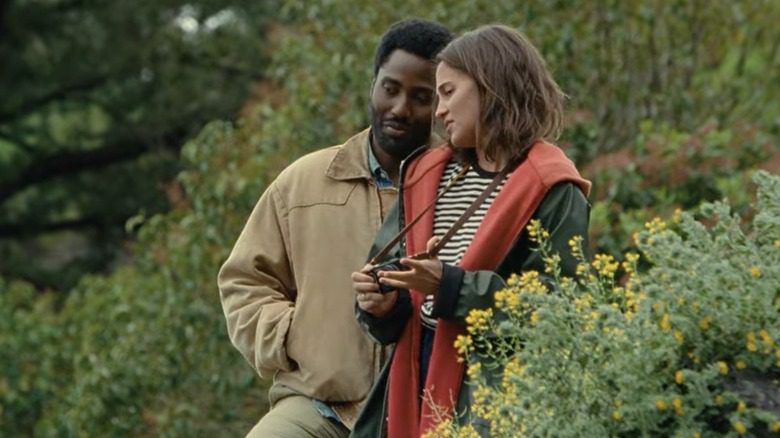 There have been a lot of big releases lately. Theaters are almost making up for our lack of new releases by giving us everything we want all at once. With franchise films like The Suicide Squad and exciting blockbusters like Free Guy, it's easy to want to spend a night out with a big bucket of popcorn. But what options do we have for those who want a smaller night in? The latest Netflix release that we'll be giving a review is Beckett. It may not be as admired or awaited for as its competitors, but it isn't the worst thing to throw on when you're having trouble deciding what to stream. This spoiler-free review is ready to tell you why.
Beckett Review – A Lot Going On In A Slow Movie On Netflix
Beckett, which marks the first English-language film by director Ferdinando Cito Filomarino, follows the titular character played by John David Washington. While on vacation with April (Alicia Vikander), the pair meet an unfortunate accident. April is killed in a car accident resulting from her lover falling asleep behind the wheel.
What would be a totally heartbreaking incident in real life ends up turning into a mess that Beckett would never have dreamed of being a part of. After seeing a child and a woman in the mess left behind by their accident, police officers inform the widow that nobody was around. Was it a figment of his imagination, or is somebody lying to him?
Our protagonist spends the rest of the film on the run from pretty much everyone, and it's tough for him to identify who is trustworthy and who isn't. Themes of political conspiracies, protests, and attempted heroism follow in what is, at its core, an elementary action movie.
The Acting Behind The Action Isn't All It Could Have Been
Don't get us wrong. We love a good action movie over here at Comic Years. But for some good ol' fighting choreography and chase scenes, there needs to be somebody either menacing or charismatic behind the punches. Beckett isn't really giving us any of that. After waking up to a dead wife and injuries of your own, you would think that there would be a little more emotion behind every decision. Unfortunately, John David Washington doesn't live up to the expectations that some of his recent films have left us with. His acting is more in line with what we saw in Malcolm & Marie than BlacKkKlansman.
In addition to the bland acting of somebody who may still have potential, Alicia Vikander feels wasted in this movie. The actress has more than blown us away in the past and has received a deserving Academy Award is given few sentences in the film that her inclusion feels like nothing other than a way to start the remaining plot. Her death doesn't hurt, and it's easy to forget that she was ever there. The script is more to blame than Vikander, but we're still wondering why she decided to take part in this at all.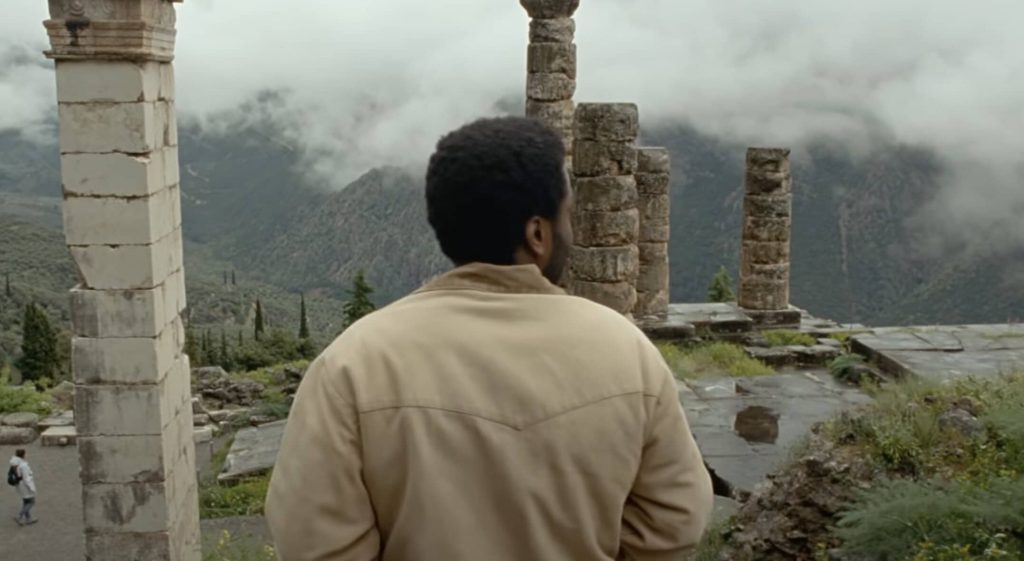 Image via Netflix.
It Still Feels Like They Tried, And Sometimes That's Enough
I watched this film on the same day as heading out to see The Suicide Squad. With my VIP ticket and movie snacks, the latter cost me nearly $50, which was worth it considering the fun of the film. But Beckett was free, and thank goodness it was. Sometimes it's nice to turn on a mindless film and hang out on the couch for a few hours without feeling the pressures of paying for something.
Another benefit of the film is that it does a wonderful job of showing the scenery of Netflix's latest filming destination. Greece is an underutilized country in filmmaking, which is silly because it's full of beautiful locations that can easily compete with the ones we've seen over and over again, like Paris, London, and Rome.
Ultimately, as discussed in our review of Beckett, it's uncertain what genre this film has decided to lean into beyond simplicity. Is it a political thriller? A desperate love story? Filled with action for action's sake? We don't know, and it's apparent that the filmmakers didn't, either. Nothing is ever held on to for long enough, and we're left forgetting what happened after watching anything else that has come out this month.
If you're looking for something easy to throw on, consider finding the film on at home, which is available for streaming now. And if you do, let us know if you agree with our review of the Netflix film Beckett!
Featured image via Netflix.
Meghan Hale is the kind of movie lover that has a "must watch" that is a mile long... and growing. When she isn't talking about the latest film and television news she is writing one of her many in-process novels, screaming film trivia at anybody who will listen, and working as a mental health care professional. Follow her on Twitter @meghanrhale for some fun theories and live reactions to all things entertainment.
Leave a comment