Glass Onion Explained – Is It Really About Elon Musk?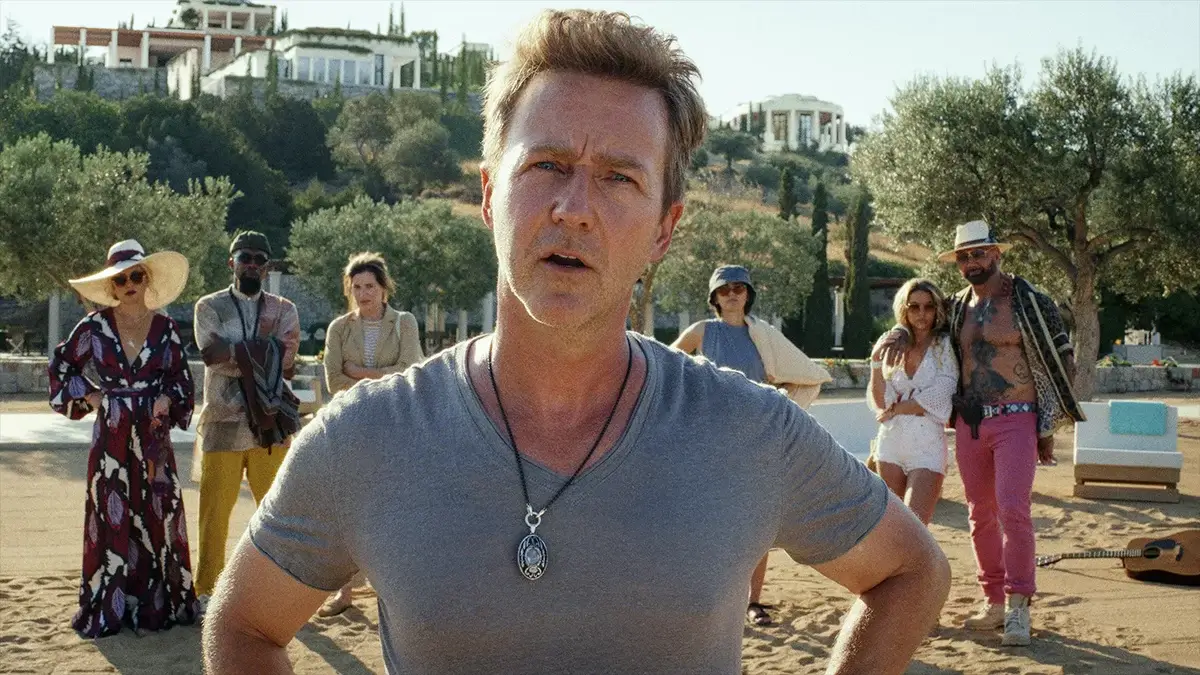 In the last few days, Netflix finally released the film Glass Onion: A Knives Out Mystery. As you might guess from the title, it's a sequel to the 2019 film Knives Out. Although writer Rian Johnson has worked on the film for several years, some fans have noticed some interesting things about the movie. Namely, that it has a lot of parallels to real-life events. In particular, some aspects of the movie seem to parallel what's happening with Elon Musk and his Twitter takeover. Plenty of social media users and famous faces have written about the similarities between the two. Most notably, Ben Shapiro, a political commentator, criticized the movie for what he saw as a critique of Elon Musk. In fact, Ben Shapiro tweeted that "Rian Johnson's politics is as lazy as his writing." Here's Glass Onion explained by Rian Johnson himself.
Although there appear to be many similarities, Rian Johnson revealed these were not intentional. He called the parallels a "horrible accident" and noted that he'd worked on the film for several years. In fact, Rian Johnson began writing the movie during the early part of the COVID pandemic. As you might remember, this was long before Elon took control of Twitter. So, with the character of Miles Bron, Rian Johnson was trying to critique big tech as a whole. If anything, you could probably read it as a criticism of people like Jeff Bezos instead.
During an interview with Wired, Rian Johnson spoke about people's interpretation of Miles. He said, "It's so weird. It's very bizarre. I hope there isn't some secret marketing department at Netflix that's funding this Twitter takeover."
Glass Onion Explained – Who is Miles Bron?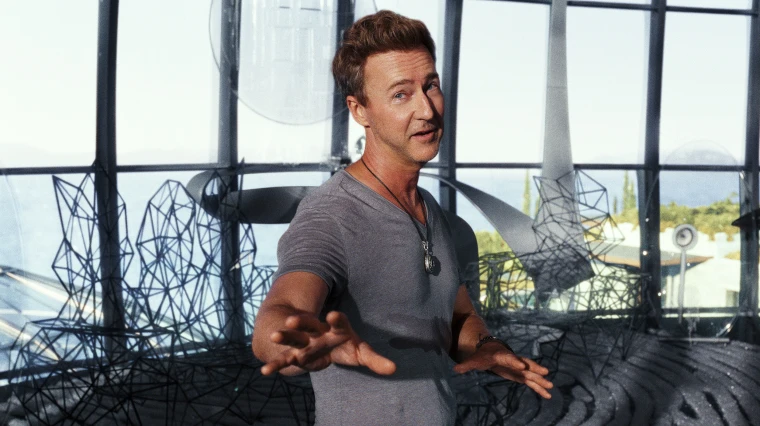 Image: Netflix
Now, there are some spoilers ahead for the movie, so don't keep reading if you haven't seen it yet. Here's the character of Miles Bron in Glass Onion explained. In the film, Miles is a technology billionaire. He's a nasty individual who has used unsavory methods to make money. In fact, he helped to create a company named Alpha based on someone else's ideas. Those ideas came from a character named Andi, and Miles Bron pretended he came up with it himself. To prevent Andi from speaking out, Miles killed her and faked Andi's suicide. 
Later, the film reveals the truth about what happened, and we see that Miles Bron is just a faker. He's nowhere near as intelligent or creative as he appears; he's just a thief. In fact, he has the Mona Lisa painting on loan from the Louvre. Eventually, his island retreat goes up in flames with his painting collection. So, everyone knows that Miles Bron is a liar and a cheat!
During the interview with Rian Johnson, the director went into detail about the tech world. In Glass Onion explained Rian Johnson, the characters are not based on a single person like Musk.
"There's a lot of general stuff about that sort of species of tech billionaire that went directly into . But obviously, it has almost a weird relevance in exactly the current moment. A friend of mine said, 'Man, that feels like it was written this afternoon.' And that's just sort of a horrible, horrible accident, you know?"
Clearly, Rian Johnson didn't intend the film to be about Elon Musk. But as they say – if the shoe fits!
Knives Out 2 Reception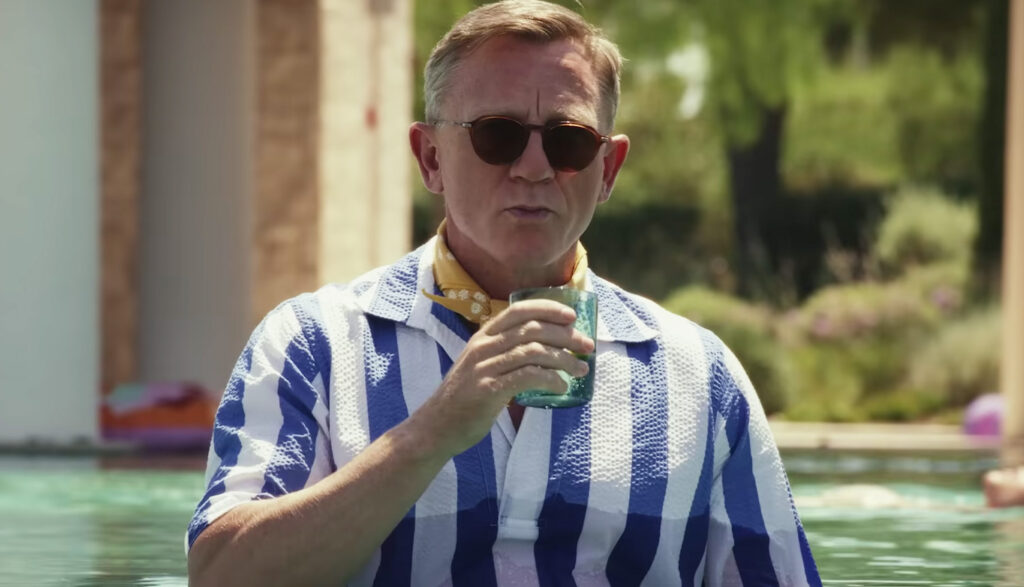 Image: Netflix
Of course, despite this, there have been many people lashing out against Rian Johnson. Individuals like Ben Shapiro claim that the film unfairly criticizes Elon Musk. Apparently, in Glass Onion explained Ben Shapiro, Rian Johnson:
" take on the universe is that Elon Musk is a bad and stupid man, and that anyone who likes him – in media, politics, or tech – is being paid off by him. This is an incredibly stupid theory, since Musk is one of the most successful entrepreneurs in human history (how many rockets has Johnson launched lately?), and it's a foolish conspiracy theory to boot."
But following Rian Johnson's comments, it's clear that Ben Shapiro is way off target! Additionally, other individuals have given a more detailed analysis of the film. They claim Glass Onion explained several things about the tech industry. 
You can catch the movie on Netflix now.
Hi! I'm Arvyn, and I'm an English teacher from the UK. I've been teaching English online for over 4 years to students from all across the world and all ages. Outside of work, I'm a huge fan of reading, video games, and playing with my adorable kitties. See ya!
Leave a comment