Female Avengers Movie – Could It Be Coming?
Any Marvel fan will tell you that the Avengers movies were probably the pinnacle comic book movies. Both Infinity War and Endgame were very tense, action-packed movies that had audiences on the edge of their seats. However, there was one scene in particular that many people enjoyed. It's the moment where we see lots of female Avengers working together to defeat Thanos. Although it was just a brief clip, Marvel may be working on an entirely female Avengers movie. Now, actor Evangeline Lilly has revealed her opinions on it.
Previously, Evangeline starred as Hope Van Dyne in Ant-Man and the Wasp. Hope is the "Wasp" in the movie's title. In an interview, the interviewer asked Evangeline Lilly about her thoughts on the possibility of a female Avengers movie. As you might've guessed, she was pretty down for it! She said, "Yes! I would like to be on it". Later, she also said that she "would like to make it happen." As part of this interview, Evangeline Lilly talked about what it was like filming the scenes for Avengers: Endgame. She said that filming it was "the most special day I've ever had. It was maybe tied with the most special day I've ever had filming a Marvel movie."
During this scene, we see Captain Marvel, played by Brie Larson, lift the Infinity Gauntlet. She leads the other female Avengers as they prepare to take down Thanos, as Tom Holland's Spider-Man watches on. Some of the other female Avengers include Elizabeth Olsen's Scarlet Witch, Tessa Thompson's Valkyrie, and Danai Gurira's Okoye. So, it would be great to see them feature in an all-female Avengers movie!
Is there a female Avengers movie?
Image: Marvel
Of course, having an entirely female Avengers movie would be pretty groundbreaking. Over the past few years, women have become increasingly important in the Marvel world. Previously, men usually led the franchise, but now, it seems women have the chance to do so. In 2017, we saw Valkyrie's history in Thor: Ragnarok. In 2019, we got the first female Avenger movie with Captain Marvel and, recently, the TV series WandaVision. Additionally, the Scarlet Witch and Xochitl Gomez's America Chavez had huge roles in Doctor Strange in the Multiverse of Madness. There's even the show Ms. Marvel!
Clearly, Marvel is trying to put women at the front and center of its franchises. An Avengers movie with all women in it would continue this trend marvelously. It's not like it would be too difficult, as there are plenty of female Marvel characters for the taking. Aside from the ones we've mentioned, there are also women like Tatiana Maslany's She-Hulk who would do great on the big screen.
Sadly, you shouldn't expect a female Avengers movie shortly. Recently, Marvel revealed their roadmap for the next few years; this movie was nowhere in sight. However, their Phase 5 roadmap only runs up to 2025 – perhaps we'll see the movie after this.
Ant-Man and the Wasp: Quantumania Cast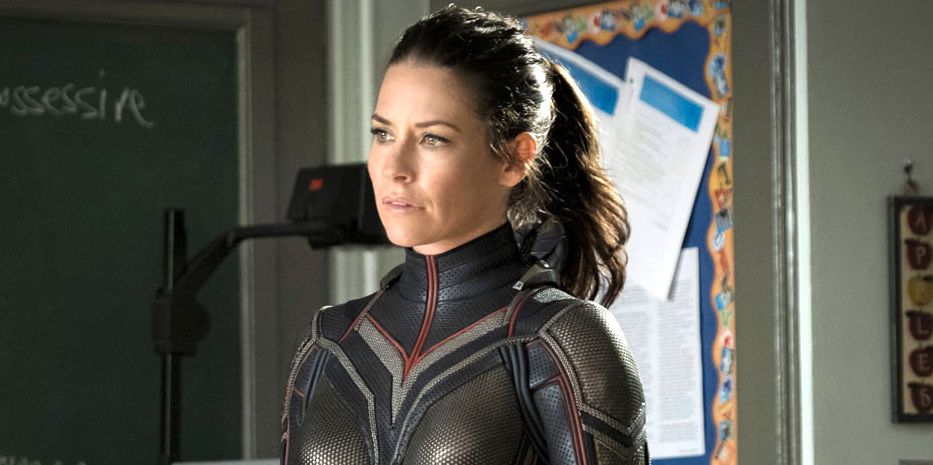 Image: Marvel
Even so, there are plenty of female characters to enjoy in recent Marvel movies. Next year, Marvel will release Ant-Man and the Wasp: Quantumania, which Evangeline Lilly stars in. Currently, we know that plenty of other iconic characters from Marvel will appear in the movie. For example, the film's villain is Kang the Conqueror, who Jonathan Majors plays. Paul Rudd returns as the titular Ant-Man, while Michael Douglas is Hank Pym. Additionally, Michelle Pfeiffer plays Janet van Dyne, Kathryn Newton is Cassie Lang, David Dastmalchian is Kurt, and Randall Park plays Jimmy Woo. Bill Murray will appear in an unknown role, along with Gregg Turkington, Ruben Rabasa, William Jackson Harper, and Katy O'Brian.
Also, the film will be the first movie in Marvel's Phase 5 plan. You can watch the film in cinemas from February 17, 2023.
Hi! I'm Arvyn, and I'm an English teacher from the UK. I've been teaching English online for over 4 years to students from all across the world and all ages. Outside of work, I'm a huge fan of reading, video games, and playing with my adorable kitties. See ya!
Leave a comment