Knives Out 3 Film – Rian Johnson Wants to Make It His Next Movie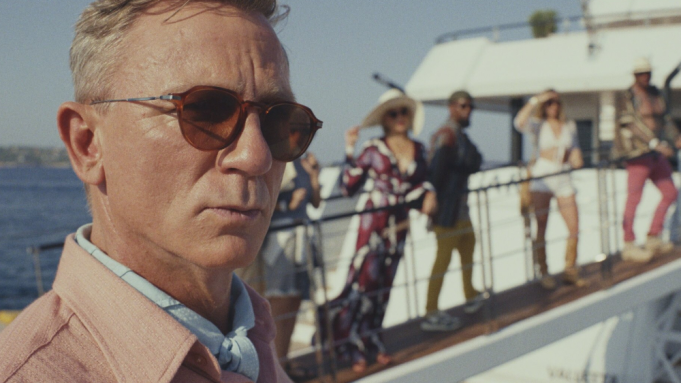 Currently, we are on the cusp of Netflix releasing the next movie in the Knives Out franchise. Titled Glass Onion: A Knives Out Mystery, Netflix will release the film in select cinemas from November 23rd. The following month, you can watch it on Netflix. In recent press interviews for the second film, director and writer Rian Johnson has spoken about the Knives Out 3 film. Additionally, he revealed that he is keen for this film to be his next movie entry. Netflix hasn't released the second film yet, but Johnson already has ideas for the third one!
Like the first film, Knives Out 2 features Daniel Craig in the role of Benoit Blanc as a private detective. In the first film, he tried to figure out who murdered Harlan Thrombey. Thrombey was a murder mystery writer with plenty of family secrets. Many famous faces, including Jamie Lee Curtis, joined Craig for the first film. However, don't expect any of them to return for Glass Onion or the Knives Out 3 film, apart from Craig. These films will deal with entirely new cases and characters, with Blanc being the common thread. In the newest film, Blanc investigates a murder mystery game with a gruesome ending. Soon after the first film, Netflix bought the rights to the franchise, commissioning Glass Onion and a third film soon after.
Knives Out 3 Film Release Date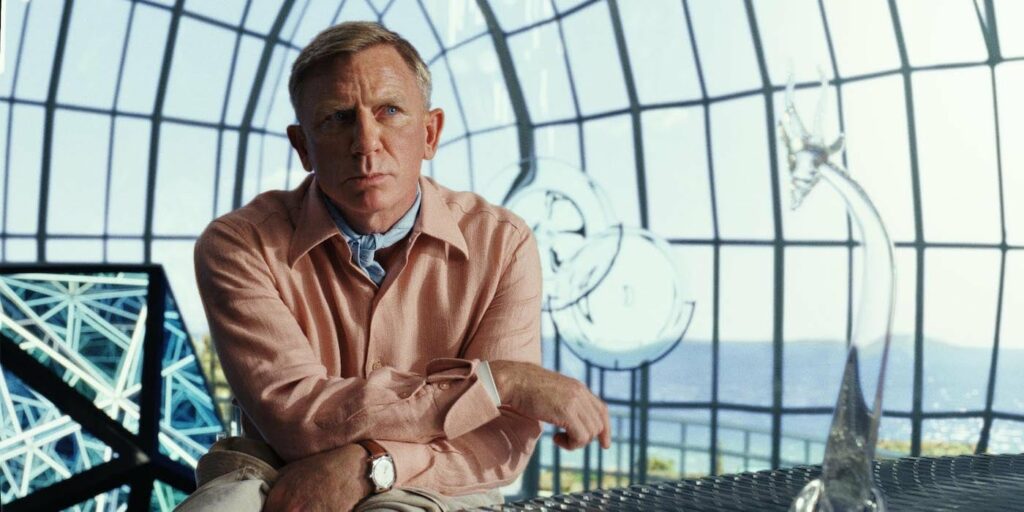 Image: Netflix
Naturally, you might think we're a while away from the Knives Out 3 film, but Johnson confirmed it's not so far. In fact, he stated that he's keen to make it his next film before any of his other works, like his Star Wars trilogy. However, Johnson also clarified that he's still working on planning the movie. Here's what he said:
I had for a while thought that maybe I should do something else first But the God's honest truth is, I had so much fun making this one, and the creative challenge of figuring out a third movie that's completely different from both this one and the first one — right now, that's the most interesting creative challenge to me. So I might just dive in and see what we come up with.
Of course, it's quite promising to know that Johnson already has ideas for the movie. Additionally, he wants to make it different from the first two entries, which suggests he's got some tricks up his sleeves! Unfortunately, Johnson also stated that his plans for the Knives Out 3 film aren't set in stone, so they'll likely change by the time Netflix releases the film.
Previously the first film came out in 2019. However, the sequel didn't come out for three more years due to the pandemic and other matters. Perhaps for the third film, Netflix could speed up the process and land a new film by 2024.
Rian Johnson Movies
Image: Netflix
Clearly, Johnson is very passionate about the Knives Out franchise, and this gives us high hopes for the next movie. The first film was a resounding critical and commercial success, with many praising it for its fresh take on the mystery genre. Johnson managed to blend intrigue with comedy to create a wonderful film. So, we're hopeful that Glass Onion and the Knives Out 3 film will be just as spectacular!
Additionally, this film is just one of many that Johnson is currently working on. He's a busy man! Recently, Kathleen Kennedy, the Lucasfilm boss, revealed that Johnson is still working on a Star Wars trilogy. This news comes after divided fan reviews about Johnson's previous entry, The Last Jedi. Naturally, it's unclear what Johnson plans for his Star Wars trilogy, but we're grateful to know he's working on it still. However, since Johnson is working so hard on the Knives Out 3 film, we shouldn't expect much more about his Star Wars films for a while.
You can catch Glass Onion: A Knives Out Mystery in select theaters from November 23rd. Exactly a month later, Netflix will release the film on their streaming platform.
Hi! I'm Arvyn, and I'm an English teacher from the UK. I've been teaching English online for over 4 years to students from all across the world and all ages. Outside of work, I'm a huge fan of reading, video games, and playing with my adorable kitties. See ya!
Leave a comment