Ghost Rider Cast in the MCU – Is Norman Reedus Taking on the Role?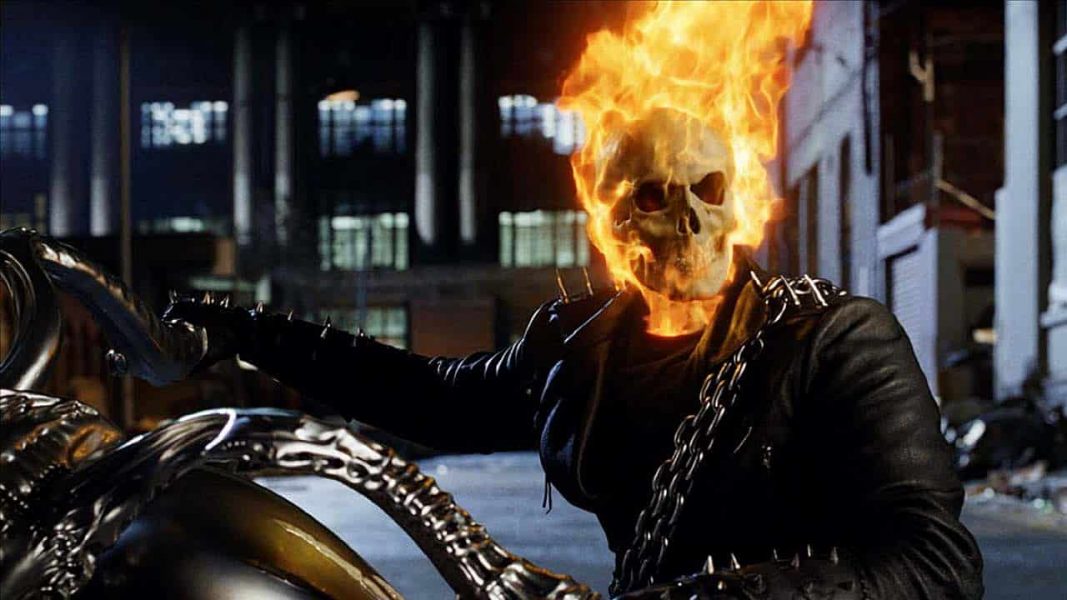 We can hardly keep up with all of the casting news within the Marvel Cinematic Universe. With all of the new live-action and animated series coming our way, there has been plenty to get excited about. But one particularly thrilling news piece is that the Ghost Rider has been cast in the MCU, and it's Norman Reedus in the Ghost Rider role. Previous rumors suggested that there was a deal on the table that hasn't been closed, but new information has just come to light that confirms it! So, let's dive into where these rumors are coming from and if we'd like to see them happen. (Spoiler alert: we would.)
Is Norman Reedus In The MCU As Ghost Rider Cast?
Image via AMC
Norman Reedus is best known for his fan-favorite role as Daryl Dixon in The Walking Dead. On top of this iconic role, he's done everything from a motion capture role in the video game Death Stranding to voicing The Punisher in a direct-to-DVD superhero anime, Iron Man: Rise of Technovore. We think that he'd be more than ready to step into the MCU.
Rumors about the actor being a part of the Ghost Rider cast in the MCU started swirling around on Twitter following a post by Charles Murphy, a known industry insider. It came up in a now-deleted tweet that Marvel is in talks with an actor to take on the role. A more recent Tweet also shares that the deal has yet to be closed but that they are talking with someone.
I have at no time said Ghost Rider was cast. I did say they were talking with someone. I said he would be great IF THEY CLOSED THE DEAL. Please quit attributing this to me. It's false.

— Charles Murphy (@_CharlesMurphy) December 27, 2021
Now, Charles Murphy is careful not to name Norman Reedus as the one that Marvel is speaking to. So why is everybody convinced that it's him? Well, the fault on that one might be Reedus himself.
Norman Reedus Keeps Liking Tweets That Confirm the MCU Rumor
Celebrities, they're just like us. And by this, I mean they scroll through miles of Twitter feeds, liking Tweets without remembering that other people can see the ones we interact with. The actor's "likes" on the social media platform are filled with happy fans sharing the Ghost Rider news and folks praising his potential. He has also shared his own tweet amidst the Ghost Rider rumors that show Daryl Dixon riding on a motorcycle. And who else rides a motorcycle? Ghost Rider, of course.
— norman reedus (@wwwbigbaldhead) December 27, 2021
Wait, Who Is Ghost Rider That Norman Reedus Might Be Playing?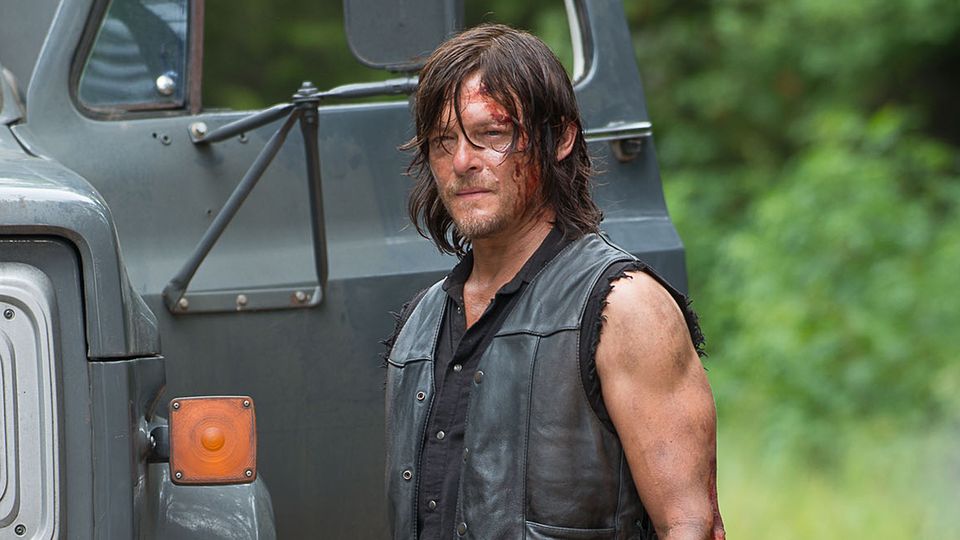 Image via AMC.
The Ghost Rider has taken the form of various personalities. The supernatural superhero is a human who can transform himself into somebody with a unique head of flames that give him powers. Additionally, he rides a faster and more powerful motorcycle than other vehicles out there. Both the rider and the bike are hard to destroy and are close to immortal.
Various names have been attached to the Ghost Rider since he made his first appearance in Marvel Spotlight #5 in 1972. The first was Johnny Blaze, a stunt rider who gave his soul to Mephisto. Danny Ketch and Robbie Reyes later took on the powers.
Ghost Rider's most well-known on-screen portrayal was in the Mark Steven Johnson-directed 2007 film with the hero's name. Nicholas Cage plays Johnny Blaze. It was a moderate box office success, more than doubling its budget and earning just over $228 million. The success led to a sequel, Ghost Rider: Spirit of Vengeance, in 2011, but it had a much worse critical reception, ending plans for the franchise.
The rights for the character of Ghost Rider spent time with Sony and Columbia, but shortly after the second film, they reverted to Marvel Studios. Ghost Rider was not in talks to join the MCU for quite some time. Though it's been a decade since he's on the big screen, and the franchise might be ready for him.
Which Ghost Rider Will Be Cast in The MCU?
Image via ABC
Cage played the first Ghost Rider, Johnny Blaze. Another iteration of the character, Robbie Reyes, was featured in Agents of S.H.I.E.L.D. for ten episodes in 2016 and 2017. This allowed for a darker town within the show, but the arc didn't last as long as some fans might have liked.
While the ABC series technically exists within the MCU, it has often featured characters that are ignored or re-cast in the films and Disney+ series, like the recent inclusion of Agent 19 in Hawkeye.
If Ghost Rider has been cast in the MCU, and Norman Reedus is behind the role, it might be Robbie Reyes. Alternatively, it seems more likely that it will be another version of the character, as not to clash with Agents of S.H.I.E.L.D. The only person who seems to know (aside from Marvel executives) is, once again, Charles Murphy. He is desperate to keep the details to himself even if he's more than willing to tease us.
Yes I have. Don't want to blow anything right now because I think I have a good source. https://t.co/aopx13OIC1

— Charles Murphy (@_CharlesMurphy) December 18, 2021
How Ghost Rider Will Show Up in The MCU
Nobody knows the entire future of the Marvel Cinematic Universe, but there have been an increasing number of leaks in the past few years. Some recent ones have suggested that Ghost Rider will make his first appearance in the MCU in Doctor Strange in the Multiverse of Madness. This remains unconfirmed, but we'll find out soon enough.
New Information Confirms The MCU Casting News!
New information came to light only days after Comic Years reported the news that Norman Reedus was rumored to have been cast in the MCU. For fans of Reedus, it's nothing but good news! Giant Freakin Robot confirmed through their sources that he has signed on to play the memorable character. If any of the trade newspapers or other reputable entertainment news outlets offer their own confirmation, it'll be as certain as if Kevin Feige announced it. (And if you know that it's true and can prove it, send us an email!)
We still aren't sure which version of the Rider he'll be playing. We've not yet seen Danny Ketch in live-action, but most folks think Marvel Studios will go back to Johnny Blaze.
Find out if the rumors are true when Doctor Strange In the Multiverse of Madness releases in theaters on May 6th, 2022.
Readers, would you approve of the Ghost Rider cast in the MCU if it's Norman Reedus? Let us know your thoughts and where you expect to see the character pop up.
Featured image via Sony Pictures Releasing.
Meghan Hale is the kind of movie lover that has a "must watch" that is a mile long... and growing. When she isn't talking about the latest film and television news she is writing one of her many in-process novels, screaming film trivia at anybody who will listen, and working as a mental health care professional. Follow her on Twitter @meghanrhale for some fun theories and live reactions to all things entertainment.
Leave a comment