Detective Pikachu 2 May Still Be Happening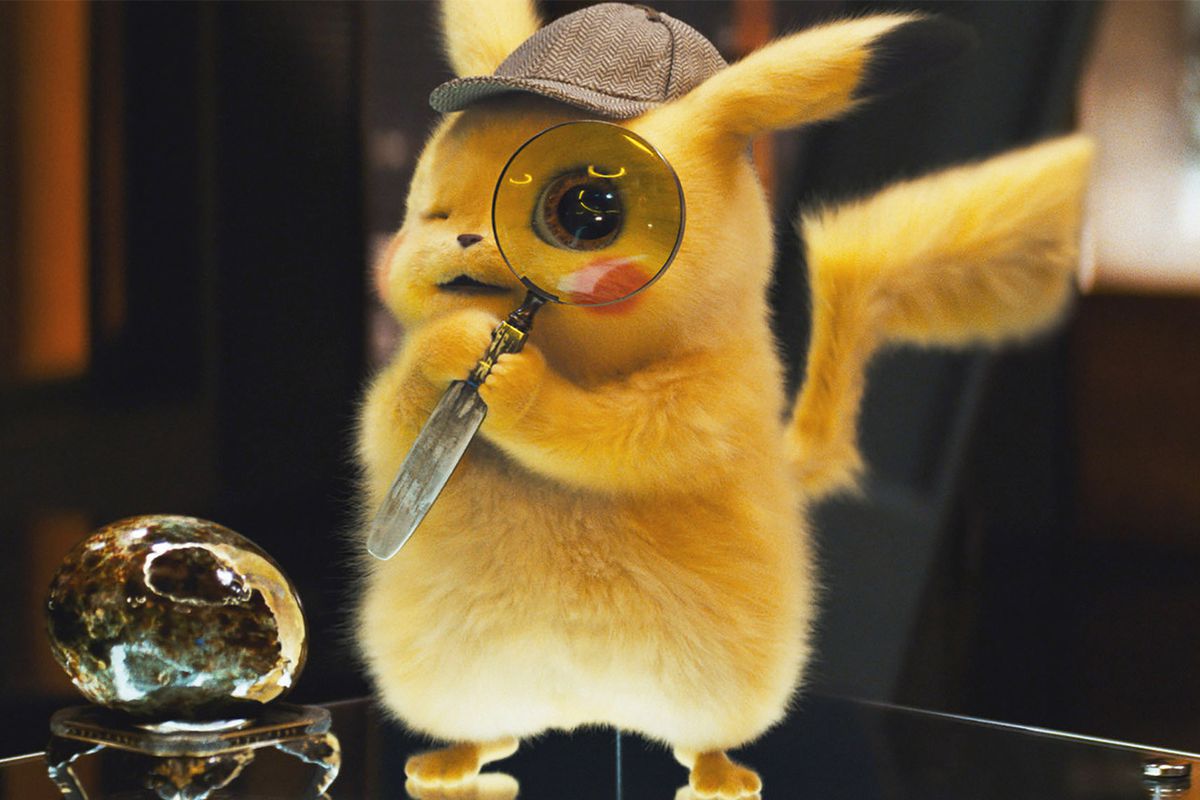 If there's one franchise that will never die, it's the Pokemon franchise. The Pokémon Company has given the franchise numerous changes and iterations, but the main format has stayed the same. Even with the news that Ash and Pikachu are leaving the Pokemon TV series, fans love the series just as much as they did in 1996. So, it was no surprise that Nintendo released a film titled Pokemon: Detective Pikachu in 2019. The film starred actor Ryan Reynolds who voiced Pikachu, and it was a loose adaptation of the 2016 video game. Shortly before releasing the film, the Pokémon Company announced Detective Pikachu 2 was coming. But since then, it's been radio silence. What's been going on?
Originally, with the announcement of a sequel, the Pokémon Company also revealed that Oren Uziel would write the script. He's worked on hit films like The Cloverfield Paradox, 22 Jump Street, and The Lost City. Everything seemed to be going smoothly for this sequel film, and the Pokémon Company had high hopes for it. However, following the release of Detective Pikachu, there was no news about a potential sequel. In fact, Justice Smith, who played the Pokémon trainer Jim Goodman in the original film, spoke about it in 2021. He said, "I think we have to just kind of bury our hopes. I don't think it's going to happen."
Naturally, this sad news about Detective Pikachu 2 disappointed many fans hoping for a franchise. However, it's time to get those hopes back up again! 
Detective Pikachu 2 News
Image: The Pokémon Company
Recently, Legendary Pictures, one of the production companies for the original film, spoke about the film. Previously, they told Polygon that the sequel was in "active development." Then, IGN contacted the company again, with a spokesperson claiming they "can only confirm that we are in active development as was reported by Polygon." Although they didn't reveal any more news about the sequel, it's great news for fans that Detective Pikachu 2 is still in the works.
The writers for the original film, Benji Samit and Dan Hernandez, spoke about the possibility of a sequel. According to them, they were not involved at all with the sequel. However, they clarified that things were "complicated." They also detailed that "a lot of big studio, corporate Pokémon rights things that we're not privy to." They also indicated that "it's an ongoing conversation that is still not over to this day," suggesting that the pair could potentially return for Detective Pikachu 2. 
If there is a sequel, it's unclear what this could involve. After all, the original video game never got a sequel, with the Pokémon Company simply promising a Nintendo Switch sequel in the future. However, since then, we've not found anything more. Perhaps they'll time a sequel film with a sequel video game. It's likely that we'll learn more about Tim Goodman and his relationship with his father. You can also expect plenty more Pokémon to appear in the film!
Pokemon News
Image: The Pokémon Company
Even so, it's not surprising that a sequel to the original film is happening. After all, the first film grossed $433.2 million at the box office against a budget of $150 million. The reviews were positive, with the film holding a 68% rating on Rotten Tomatoes. So, the chances of a Detective Pikachu 2 film happening are pretty high.
Naturally, this will be great news for any Pokémon fans who have had a pretty rough time the last few months. Last year, the Pokémon company released Pokémon Scarlet and Violet. Although it became Nintendo's biggest launch title ever, the games weren't without their problems. The games had numerous glitches and bugs at launch, leading to many people criticizing Nintendo for releasing an unfinished game. Thankfully, they later announced an update to fix some major issues. Let's hope that a Detective Pikachu 2 film or video game doesn't suffer the same issues!
Hi! I'm Arvyn, and I'm an English teacher from the UK. I've been teaching English online for over 4 years to students from all across the world and all ages. Outside of work, I'm a huge fan of reading, video games, and playing with my adorable kitties. See ya!
Leave a comment