Pokémon Scarlet And Violet Showcases Open World In New Trailer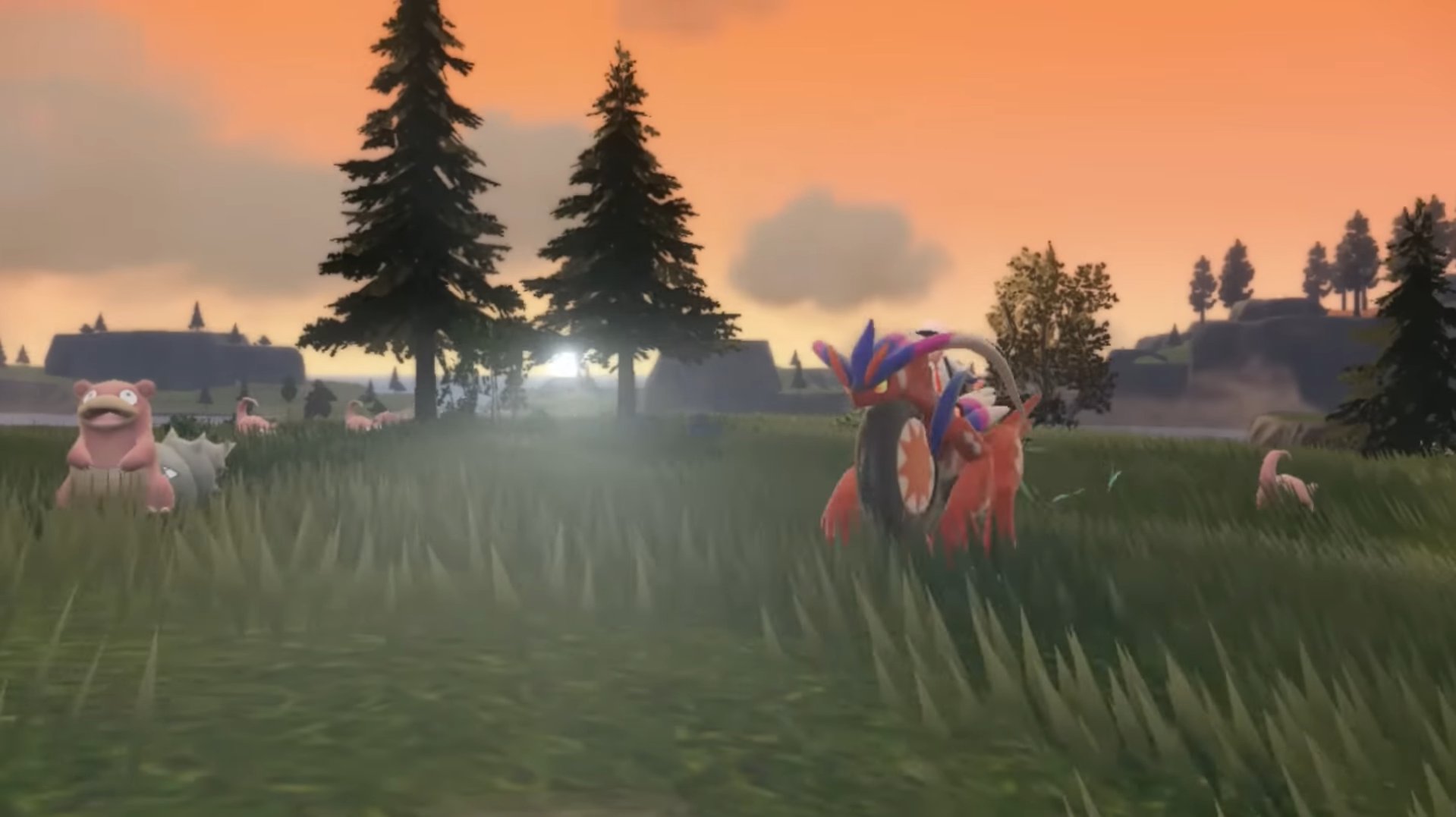 Pokémon fans are always on the lookout for new content. And, it seems like Pokémon Scarlet and Violet are treating them this time. The developers just released a brand-new trailer to tease what players can expect.
It's been quite a while since the titles' reveal. The first trailer showed Pokémon Scarlet and Violet the most recent release for the Nintendo Switch. And, the release date was for late 2022. So, we're getting very close to the possible launch.
It's exciting since the game promises to redefine how Pokémon games work. Thus, rumors were quick to surface around the game's features. But, it's about time for the rumors to be clarified. What's true so far?
In Pokémon Scarlet and Pokémon Violet, the school you've enrolled in hosts a special independent study project. The theme of this assignment is "A Treasure Hunt!"

Explore the world and seek out your very own treasure! 🗺️⛏️

❤️💜 https://t.co/fIDlJrdTMN pic.twitter.com/mRTtXjPkA0

— Pokémon (@Pokemon) September 7, 2022
Well, let's dive into the trailer, what it shows, and more with Pokémon Scarlet and Violet!
"Seek Your Treasure": The latest trailer released for Pokémon Scarlet and Violet
The new trailer is basically a showcase of the game's open world. It introduces players to new Pokémon. There's Klawf, a giant crab. And, we can also see Armarouge (Scarlet) and Ceruledge (Violet). 
However, the trailer's title also shows its main focus. Treasure Hunt will be a special study project that will vary depending on the version.
The developer also released an article today about the trailer. Essentially, you'll run into three stories while traversing Paldea.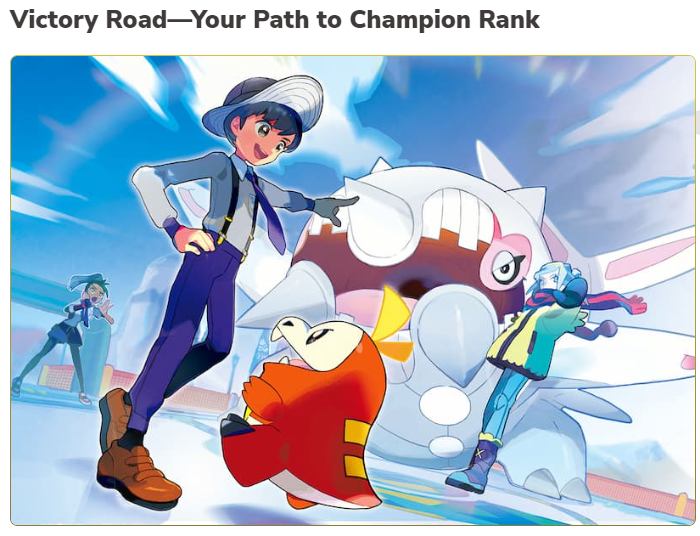 Image credit: The Pokémon Company.
You'll get to seek the Champion Rank in different gyms. Naturally, this is the standard Pokémon experience. But, it brings a few twists to the table. For instance, you need to pass Gym Tests before you challenge the leader. They'll teach you more about the world.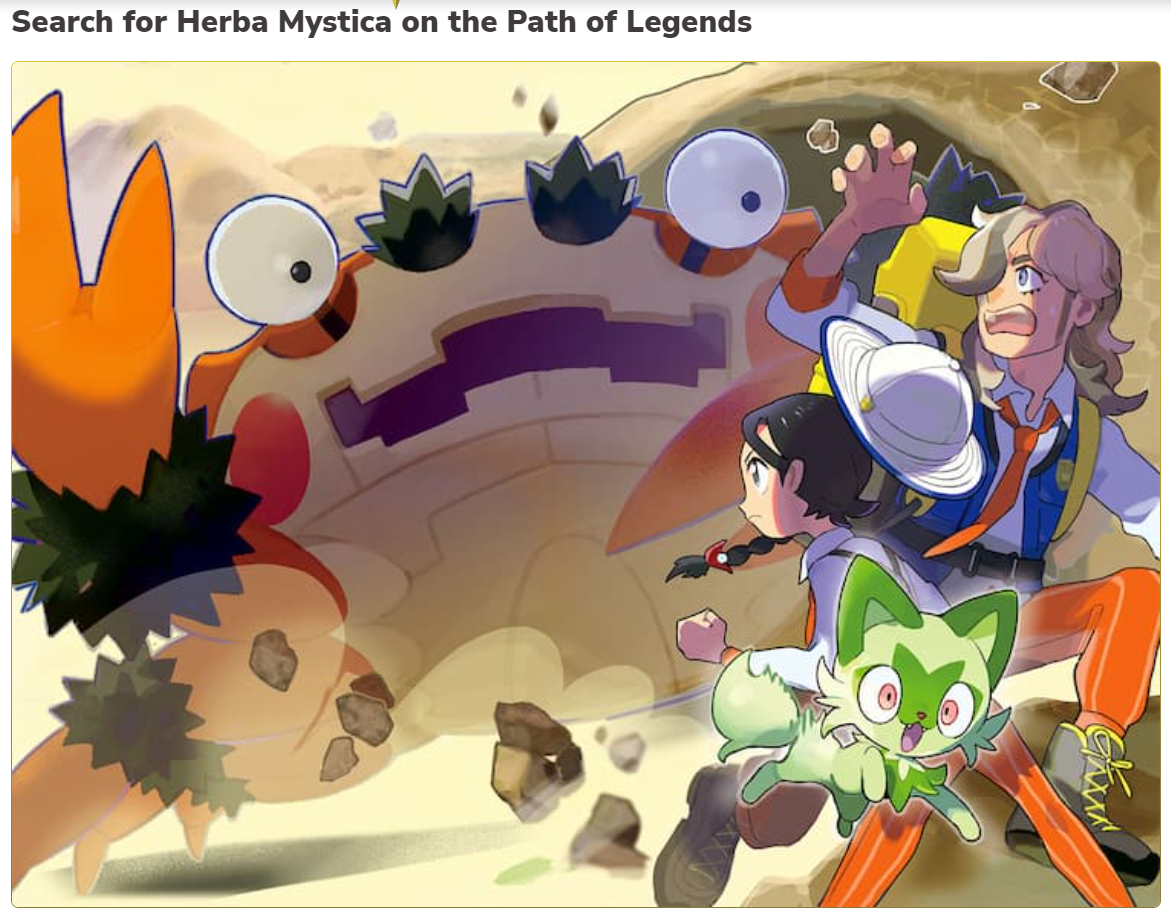 Image credit: The Pokémon Company.
You can also enjoy the Path of Legends. It'll let you join Arven to search for rare ingredients. However, it won't be a simple fetch quest. You can expect many perils and encounters while on your quest!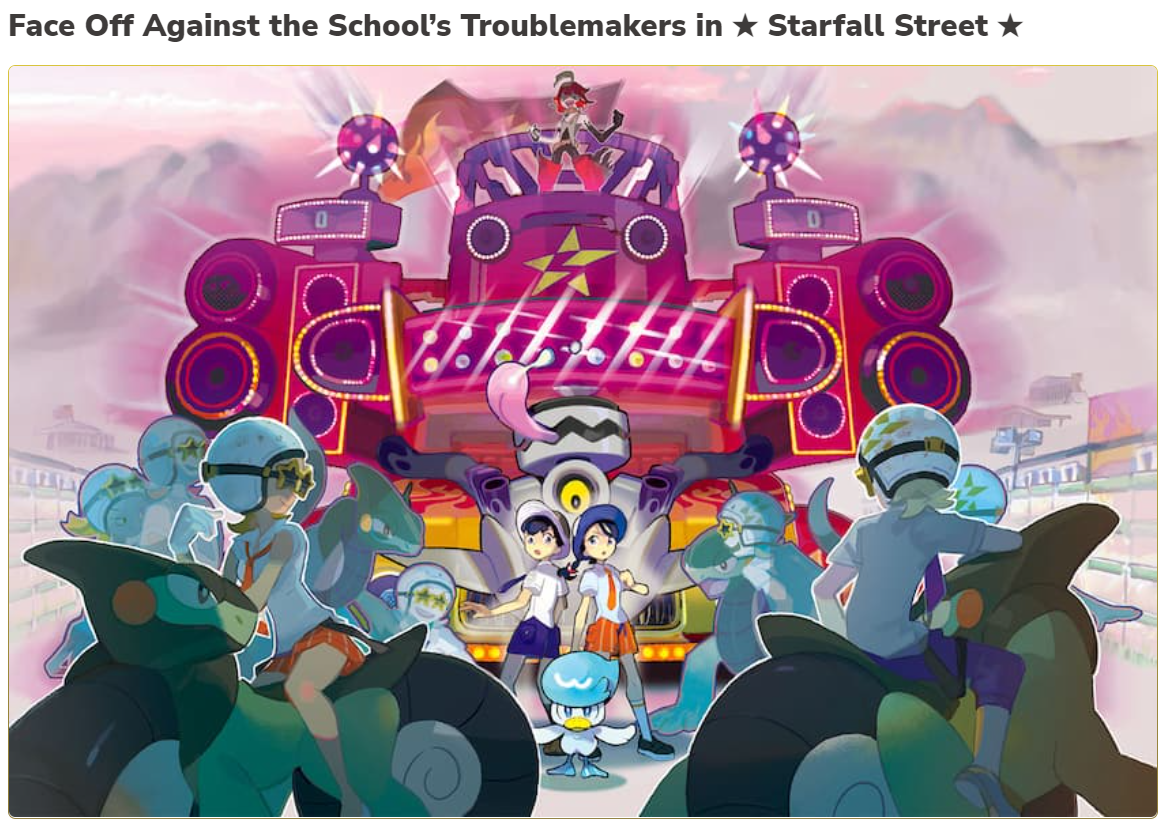 Image credit: The Pokémon Company.
Finally, Starfall Street will let you challenge Team Star. They're the team of delinquents messing with the school. Plus, the team's uniforms will change depending on the game's version.
What can we see in the Pokémon Scarlet and Violet trailer?
Essentially, the trailer summarizes everything mentioned in the released article. But, it does so purely via imagery—no words.
First, we get introduced to Team Star. We get to see their outfits, personalities, and leader. Mela is the Schedar Squad leader. And, she sports a flamey outfit that you can check out below.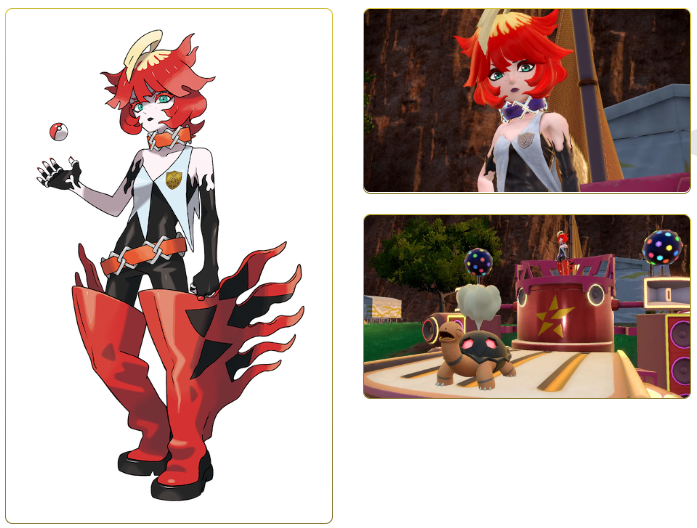 Image credit: The Pokémon Company.
Then, we see the Path of Legends. It'll take players on a journey to find Herba Mystica, a legendary herb. It'll take players to face the Stony Cliff Titan Klawf. If you don't know, he's the giant crab you can see above.
The trailer also shows the gym side of things. That includes the Pokémon League chairwoman, Geeta. It introduces us to Brassius, a grass-type gym leader. The same goes for a taste of the Gym Tests we'll have to complete.
Let's Go! The new feature that lets you explore Paldea
Finally, Pokémon Scarlet and Violet introduces a new feature: Let's Go! It'll let a Pokémon walk with you in the outdoors. As they explore with you, you can use the feature to direct your Pokémon.
It allows your Pokémon to follow your directions. And, they'll pick up any items they find in the area. Plus, they can enter Auto Battles with other Pokémon nearby.
These Auto Battles let your Pokémon fight without your assistance. They'll find adversaries on their own. Plus, you'll be able to do whatever you want. You can enjoy the fight or mind your own business.
Defeating wild Pokémon in Auto Battles grants you items and experience. So, it's a huge advantage when exploring the huge region of Paldea!
Leave a comment