Pikachu And Ash Bid Farewell To Pokémon
For a franchise as long-lasting as Pokémon, it doesn't seem like much left to surprise fans with. How many more twists and turns to a storyline can you give to a franchise that's more than a quarter of a century? Well, it seems like there are quite a few changes you can make! Any fans of this international franchise are likely to feel sad by this news. Today, the Pokémon Company announced that Pikachu and Ash would leave the show in 2023. These two characters have become inseparable from the world of Pokémon. So, it's unbelievable to think that, soon, they'll be gone forever!
Of course, it will not be a quick ending for the pair. Instead, there'll be 11 episodes next year that focus on closing their storylines. As part of this finale, many familiar faces from the Pokémon world will return to the show. This includes Brock, who was the Pewter City gym leader. If you don't remember, this was where Ash won his first gym badge! At the time, Brock had a Pokémon named Onix, but it's also unclear if it'll return for this upcoming season. However, we do know that Misty, a trainer of water-based Pokémon, is set to come back as well.
Although this might be the end of Pikachu and Ash's story, it's not the franchise's end. Instead, the Pokémon Company will continue its anime show with some new faces. Currently, we don't know what their English names are, but their Japanese counterparts are named Roy and Liko. These will likely change since Ash's Japanese name is very different from his English version – it's Satoshi. Additionally, Sprigatito, Quaxly, and Fuecoco will join them as starter Pokémon. 
Pikachu and Ash Ketchum History
Image: The Pokémon Company
As part of this teaser, we also see that the pair will meet a shiny Rayquaza. Originally, Pikachu and Ash have been a huge part of the Pokémon franchise since the beginning. Ash was the main human character when the first episode aired in 1997. Professor Oak gave him Pikachu, and the pair initially had some issues. However, they eventually began to bond as a trainer and Pokémon. Later, this special bond helped Pikachu to become more powerful than regular Pokémon, especially ones of the same type. 
Throughout the years, Pikachu and Ash, along with their friends, have solved numerous problems and issues. Namely, the ones coming from Team Rocket! However, one thing that's remained constant is Ash's love for those around him. Part of the Pokémon storyline is about moving on to new adventures, so the loss of Pikachu and Ash is no huge surprise.
Naturally, this is part of a few recent shake-ups to the anime series. Earlier this year, Ash became the most successful Pokémon trainer in the world. This title came after he won the World Coronation Series. As a result, Ash became an official Pokémon master! Following this celebration, Pikachu and Ash set off together with Lucario by their side. They've had plenty of adventures together, and we're sure they'll have many more. However, this recent news means these will take place away from the viewers as a new duo takes center stage.
Pokémon Anime Series 2023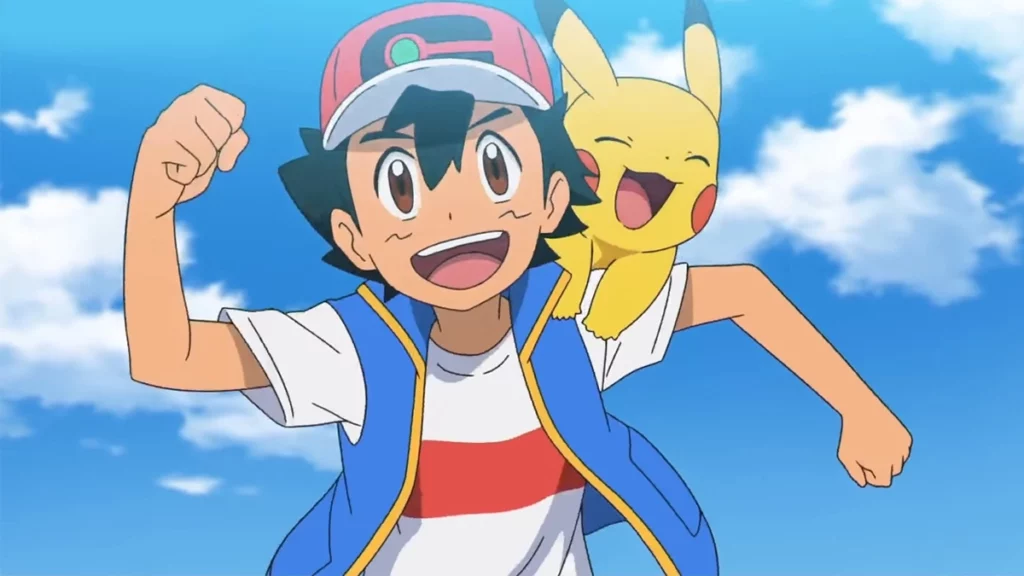 Image: The Pokémon Company
You can catch the final part of Pikachu and Ash's story in 2023, with the final 11 episodes celebrating their story. Currently, a release date is unknown, although an exact date is unknown. However, we know that Liko and Roy will be the main focus. It's likely that some other Pokémon from the recent video games, Pokémon Scarlet and Pokémon Violet, will appear in this series. Before this airs, we'll also see Pokémon Ultimate Journeys: The Series.
Clearly, 2023 will be a big year for Pokémon, and we just can't wait to see it unfold!
Hi! I'm Arvyn, and I'm an English teacher from the UK. I've been teaching English online for over 4 years to students from all across the world and all ages. Outside of work, I'm a huge fan of reading, video games, and playing with my adorable kitties. See ya!
Leave a comment