A Guide To The Best Halloween Movies To Watch This Month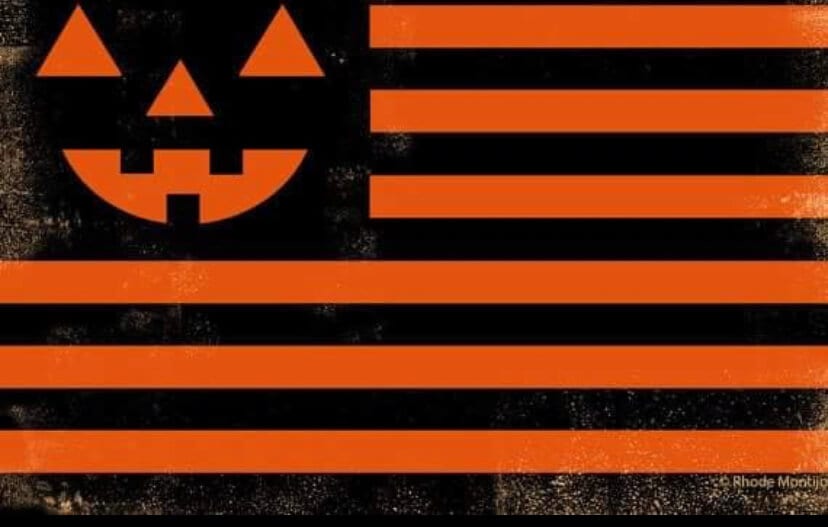 Halloween brings different plans for everybody. Whether you like to go out and trick-or-treat with your family, dress up and go to a big party, or just stay at home, it's still a fun little holiday to celebrate with your loved ones. No matter what your plans for October 31st may be, it's still the perfect time of year for festive and spooky movies. So, what scary (or fun) Halloween movies should you be watching this month?
Halloween Movies To Watch With Family
Gory, scare-filled fun can be exciting, but it's not always the best option for those who like to watch films with their family, especially if young ones are involved. And sometimes you just need a good heart-warming Halloween movie even if it's just you watching. So, these are our top picks for family-friendly, yet spooky fun!
Hocus Pocus (1993)
This classic Halloween movie is perfect no matter what time of year it is. Witches, black cats, and a long history of Halloween fun put Salem through quite the adventure in Hocus Pocus. The Disney film follows siblings Max and Dany as they deal with 3 witches who are after children. They pick up some help along the way, including a talking cat. The memorable performances by Bette Midler, Sarah Jessica Parker, and Kathy Najimy as the three witches will always put this movie at the top of our lists.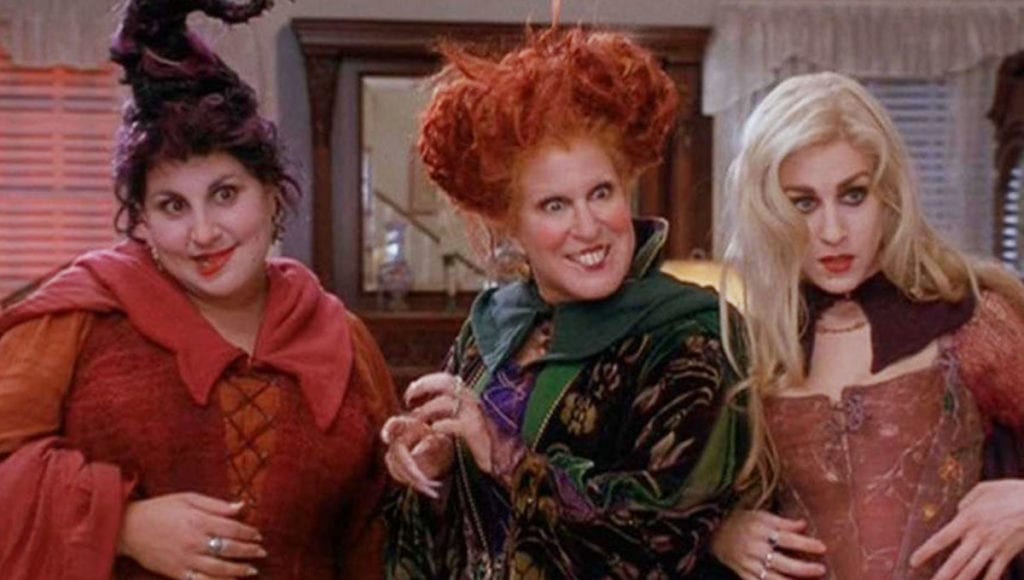 Image via Disney.
It's the Great Pumpkin, Charlie Brown (1966)
This Charlie Brown special might not be a full-length movie, but it still counts as a must-watch during the spooky season. Originally broadcast on CBS, the special tends to have yearly re-runs on TV all month. The story is simple – Linus wants to prove Charlie Brown wrong and see that the Great Pumpkin is real. It has all of the hallmarks of a great Halloween special, from trick-or-treating to silly costumes. Its cultural impact has left kids and adults alike with a nostalgic feeling for the Great Pumpkin.
Coraline (2009)
Just when it seemed like every childhood adventure movie had been made, Coraline proved everybody wrong. Based on the imaginative Neil Gaiman novel, Coraline uses beautiful stop-motion animation to tell the story of a little girl desperate to bring her family back together. She winds up in a terrifying parallel universe, and what seems perfect at first is the exact opposite of what she was looking for. Though some children may find it a bit too scary, it's still a great all-ages film that teaches the value of family, love and finding joy in the things that you already have.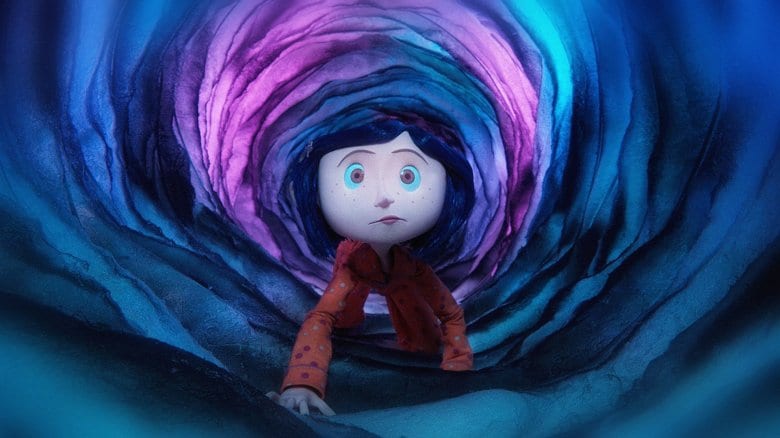 Image via Focus Features.
Halloween Movies With The Ultimate Scares
While targeted towards an older crowd, the scarier films of the Halloween genre are perfect for nights with friends. Scary movies may be great all year round, but there is something special about getting scared on a night known for creepy things. Here are some of our favorite scary movies for the season.
Halloween (1978)
This original film inspired countless others within the Halloween franchise. What makes it especially scary is that the events happen on, you guessed it, Halloween. So, curl up on your couch with your best friends and some popcorn, and hope that Michael Myers doesn't sneak in through the back door. John Carpenter's masterpiece follows the infamous psychopathic serial killer Myers, who has escaped from a sanitarium after murdering his sister on Halloween night 15 years prior. And, if you're in the mood for an entire movie night, you've got plenty of sequels to watch afterward.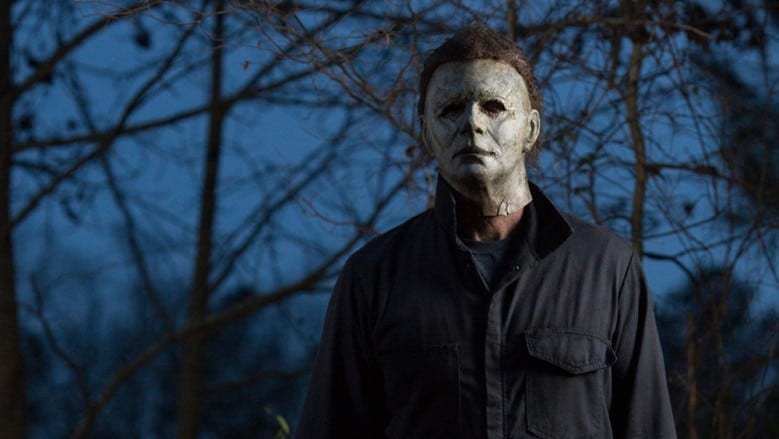 Image via Universal Pictures.
Friday the 13th (1980)
Friday the 13th is another franchise-inspiring film that has solidified itself as a go-to scary movie. The movie was made after the success of Halloween and was a major success when it released. Inspiring plenty of parodies and campfire stories alike, Friday the 13th watches as a group of camp counselors are followed and killed by a masked man at their summer campsite. Like Halloween before it, this movie will have you wanting to binge all of its sequels and spinoffs.
It (2017)it chapter two
It may seem like the 70s and 80s was the prime time for Halloween worthy movies, but great films keep coming. And we could never have a list of scary movies without featuring a Stephen King movie. It and It: Chapter Two watches as Pennywise the Clown terrorizes the small town of Derry, Maine. This film dominated the box office and was praised for the incredible acting by the (mostly) young cast, and providing some real jump-out-of-your-seat scares. Even if you managed to watch it in theatres, this Warner Bros film is worth a re-watch.
Halloween Movies For The True Horror Lovers
Kids movies are fun, but they may not get you in the mood for Halloween. And sure, maybe the traditional Halloween flicks are scary, but you don't want to be yelling "Don't go into the basement!" movie after movie. So, what should you be watching if you're a true fan of the horror genre and just want to feel scared or creeped out without the cheesy slasher motives? Here is our number one pick.
Hereditary (2018)
This Ari Aster film inspired plenty of nightmares for its disturbing content and genuinely upsetting content. It deals with issues of grief, family trauma, and supernatural disturbances. The heart-wrenching performance by Toni Collette will go down in history as the biggest Oscar snub of 2019, and her agonizing screaming ability shook us to our core. This film features images that won't leave your mind for days. Our biggest recommendation? Don't watch this one alone.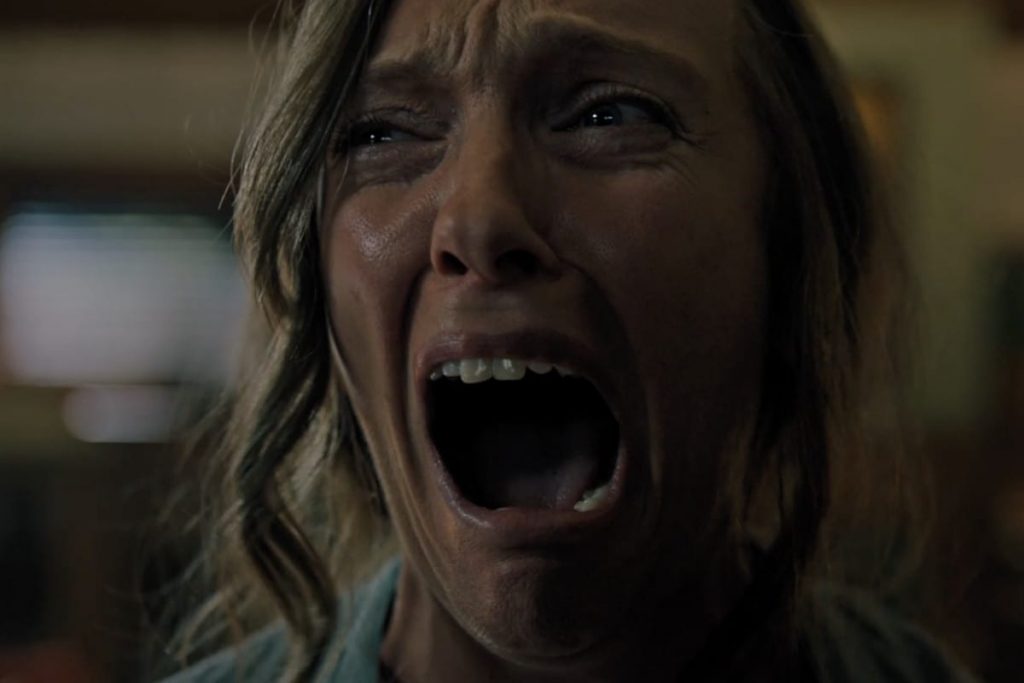 Image via A24.
The Best Night Of The Year For Halloween Movies
The best part about movies on Halloween is that you don't need anything else. So, if you've got a group of friends over, or are getting home late from work, you can always snuggle up with a bag of popcorn, your laptop, and the scariest film on your "to-watch" list.
So, what's your favorite Halloween or horror movie? Let us know what you'll be watching to celebrate the season!
Meghan Hale is the kind of movie lover that has a "must watch" that is a mile long... and growing. When she isn't talking about the latest film and television news she is writing one of her many in-process novels, screaming film trivia at anybody who will listen, and working as a mental health care professional. Follow her on Twitter @meghanrhale for some fun theories and live reactions to all things entertainment.
Leave a comment