All Of The Spooky Movies To Watch Before Halloween
For some of us (like me), admitting that summer is coming to an end is rough. While shorter days and colder nights are coming, there is one good thing on the horizon. Yes, it's that sweet spot for movie releases! While many Oscar contenders start to pop up between now and Christmas, it's also the season for spooky movies. Halloween is coming, so here are all of the spooky and scary movies you'll want to check out in preparation.
It Chapter Two
Release Date: September 6th, 2019
Many movie-goers have not read the original Stephen King novel that encompasses both It films. So, when the title card played at the end of the first movie, and an announcement that Pennywise would return to the big screen popped up, fans immediately started hyping themselves up. Many ran off to read the books. Others were too scared to think of a sequel. And finally, after two years, the wait is over.
It Chapter Two is the most anticipated spooky movie release this fall season. The film, produced by New Line Cinema and Vertigo Entertainment (with a Warner Bros. distribution) follows the first film after a major time jump. 27 years after the Losers Club "defeated" Pennywise, he's back to scare us even more. This film will deal with the group reuniting after so long, and forced to confront their biggest fears all over again.
Image via Warner Bros. Pictures
Depraved
Release Date: September 13th, 2019
This is a film that most readers likely haven't heard of yet but it is definitely worth checking out. While Frankenstein stories have been done to death, this film takes on the task of retelling it in a modern way. Now, many old stories get remakes taking on a modern twist. It's often as simple as just putting the characters in the 21st century. But when you make a modern retelling of someone who makes a creature out of body parts, you're still going to have to make a creature out of body parts, right? And Depraved is doing just that.
Image via IFC Midnight.
This film is directed and written by Larry Fessenden and produced by Glass Eye Pix and Forager Films. It follows a field surgeon, who, while suffering from PTSD, creates life in his Brooklyn loft. And yes, this new life is formed via body parts. Spooky. Not only does it re-tell a classic, but it incorporates themes of genuine human suffering to make it even more honest and unsettling. Rotten Tomatoes already loves it.
Freaks
Release Date: September 13th, 2019
This film leans towards the Sci-Fi genre, teetering on the horror. But, considering the Spooky-Season release date, this film is certain to get some audiences looking for a good scare. The film focuses on Chloe, a 7-year-old girl who is locked inside her house and forbidden from the outside world. Her father is clearly disturbed, and hiding something sinister. When Chloe is convinced to break out of her home by Mr. Snowcone, who has his own secrets, things get thrilling.
Freaks technically released over a year ag, at TIFF 2018. Shortly after its world premiere, Well Go USA Entertainment took over the distribution for the film, taking it to dozens of film festivals around the world. Finally, after winning some festival awards, it's heading to the big screen. So, grab your friends and your popcorn, and get ready for some great performances and a suspenseful few hours.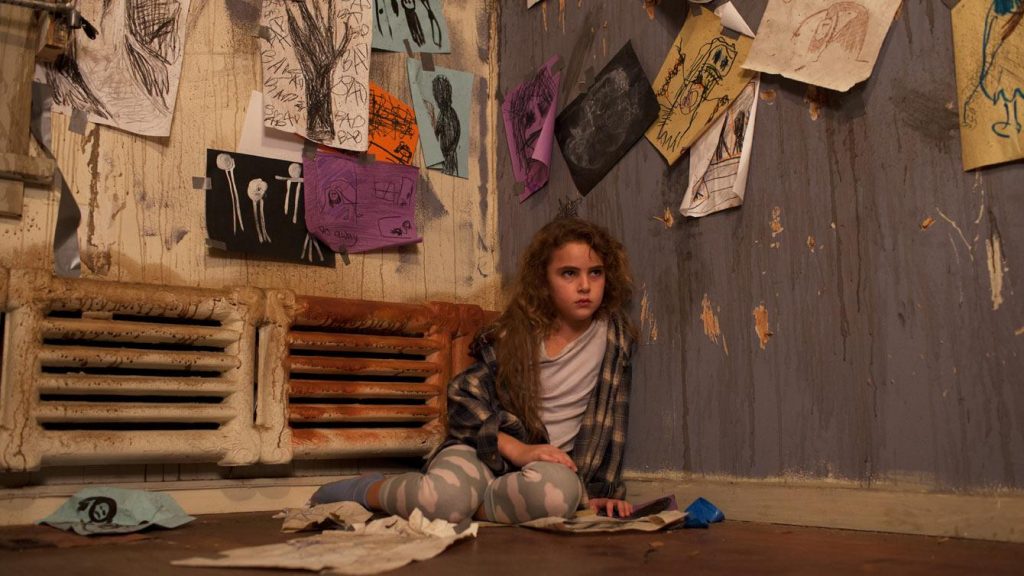 Image via Well Go USA Entertainment.
3 From Hell
Release Date: September 20th, 2019
A guy named Rob Zombie wrote and directed this movie. Seriously. A man who goes by the last name Zombie has to have something good to put out into the world of horror. 3 From Hell is a long-overdue sequel to the 2005 film The Devil's Rejects. Now technically it's a trilogy, as The Devil's Rejects followed House of 1000 Corpses. For somebody who hasn't watched any of these films, the titles should be enough to tell you what they're about. The upcoming film will follow the three main antagonists of the previous films. Based on the trailer, we can already tell that we're in for some graphic, bloody violence. It's clearly gunning to be the gory, R-Rated pick of the season.
Image via Lionsgate.
The Addams Family
Release Date: October 11th, 2019
So, what if blood, gore, and jump scares aren't your thing? Sometimes you can still appreciate the spooky season without partaking in the screams. The Addams Family is the perfect family film to get you in the mood for costumes and trick-or-treating without scarring you for life. Plus, this one comes with a killer voice cast. Oscar Isaac, Charlize Theron, Chloe Grace Moretz, Nick Kroll, The Snoop Dogg, Bette Midler, Allison Janey, and Finn Wolfhard (also starring in It Chapter Two) star.
Fans of the original Addams Family content will finally be able to see their favorite family in the modern-day. In this film, they move to New Jersey, of all places. Not only are they preparing for some extended family to visit, but they also face-off against Margaux Needler (Allison Janney) a reality TV show host.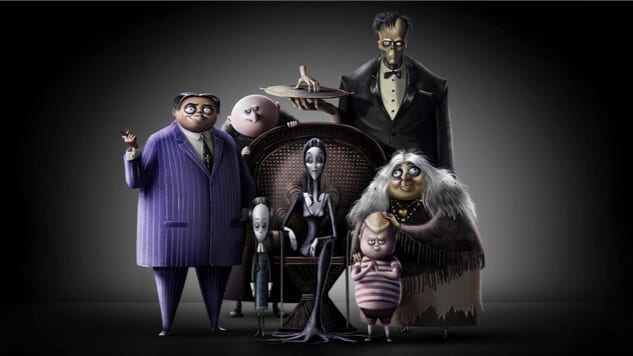 Image via Universal Pictures.
So, What Are You Going To See?
There are plenty of amazing movies coming out this fall. Despite it being peak spooky season and almost Halloween, many studios have released their scary movies throughout the year. Very few films would likely want to compete against the giant that is It Chapter Two. So, if none of the films on this list appeal to you, my 2019 recommendation for a taste of horror is Ari Aster's Midsommar. Though you may just catch me seated at the opening night of all of these Halloween releases, ready to jump out of my seat.
So, what spooky movies will you be watching in theatres in preparation for Halloween? And, readers – do you have an ultimate favorite scary movie? I know I do. Let me know!
Meghan Hale is the kind of movie lover that has a "must watch" that is a mile long... and growing. When she isn't talking about the latest film and television news she is writing one of her many in-process novels, screaming film trivia at anybody who will listen, and working as a mental health care professional. Follow her on Twitter @meghanrhale for some fun theories and live reactions to all things entertainment.
Leave a comment