Batgirl's Killer Moth: First Look At The Villain After The Movie's Shelving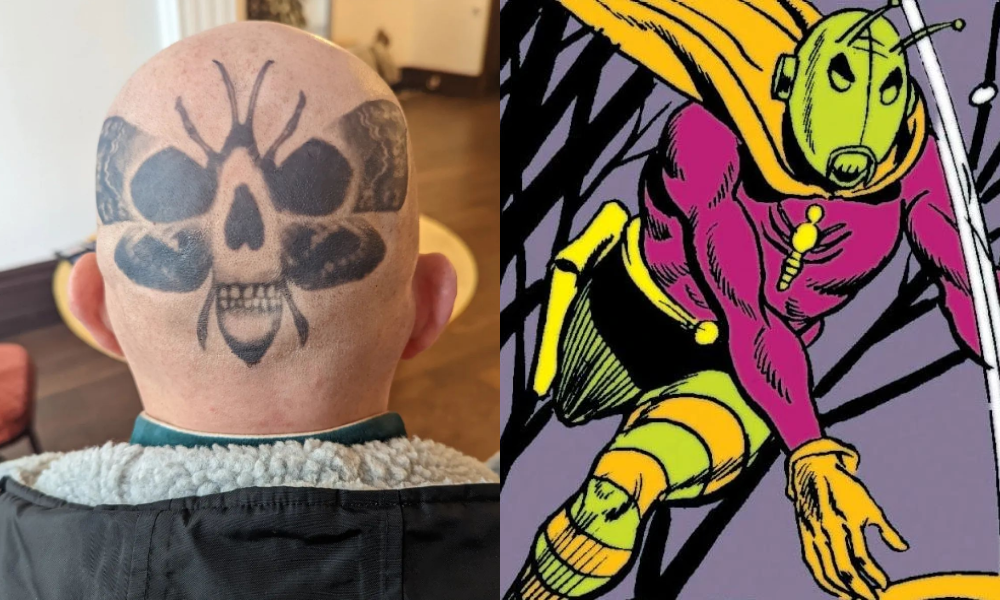 After the movie's abrupt cancellation, Jules Wallace, a stunt performer, took it to Instagram and revealed the first look at Batgirl's Killer Moth. 
Last week, Warner Bros. surprised DC fans and non-fans alike after they canceled Batgirl. Despite being in its last post-production steps, the company decided to ax the movie. Leslie Grace plays the titular character Barbara Gordon, aka Batgirl. Grace broke into stardom when she starred in Lin Manuel Miranda's In The Heights in 2021.
After the movie's cancellation, Grace posted on Instagram some behind-the-scenes photos. She added a caption, "I am proud of the love, hard work, and intention all of our incredible cast and tireless crew put into this film over 7 months in Scotland." She continued by thanking the Batgirl fans who supported her in this now-canceled movie. "To every Batgirl fan – THANK YOU for the love and belief, allowing me to take on the cape and become, ad Babd said best, "my own damn hero!"
Reports say that a tax write-down issue brought about the abrupt cancellation of the movie. Meanwhile, others say that the company's objective to prioritize producing blockbuster movies was the final nail in the coffin for the movie.
In the comics, Batgirl got her fair share of interesting villains while protecting the city of Gotham. Aside from the titular characters of Joker and The Penguin, Barbara Gordon fought Firefly. Firefly is a supervillain with a dangerous proclivity towards pyrotechnics. He dons a special suit that allows him to use flamethrowers and other incendiary devices. With these, he'd burn and wreak havoc anywhere he went. In the movie, Brendan Fraser is supposed to portray the character.
But aside from Firefly, another villain is present in this movie. Batgirl's Killer Moth is supposed to appear in the film.  The movie's stuntman, Jules Wallace, gives us a first look at the villain.
First look at Batgirl's Killer Moth
In a recent post, James Wallace, a stunt performer for DC's Batgirl, shared photos of what was supposed to be the movie's villain. Wallace's post shows us the first look at Batgirl's Killer Moth.
The stunt actor shared a few pictures of himself wearing a green mafia-looking velvet jacket. Anothe photo shows a picture of his head with a moth tattoo on it. He added the caption: "Doesn't seem much point keeping quiet about this now and sucks we won't get to see it on screen, but here you go. Doubled 'Killer Moth' in Batgirl, along with my pal Stevie who doubled Commissioner Gordon. Quite a long chaotic shoot but we had a great time and glad to see many of the US and European cast and crew left with a love of Glasgow and Scotland."
Instagram
In the comics, Dury Walker, aka Killer Moth, is a criminal who wants to emulate Batman's fight for justice in Gotham. But instead of actually helping the oppressed people, he helps the misfits with the condition that he'll have a share of their ill-gotten wealth. Killer Moth wears a self-made costume that enables him to fly and carries a set of guns that can incapacitate his enemies.
Batgirl's Killer Month played a vital role in Barbara Gordon's identity as the first Batgirl. Following what happened in the comics, Killer Moth was the first supervillain that Barbara Gordon defeated all by herself. The people of Gotham celebrated Gordon's victory, cementing her identity as the city's Batgirl. Meanwhile, Killer Moth's defeat against Batgirl was the start of the end of his villain career.
It is unclear whether Batgirl's Killer Month has the same storyline or not. But based on Warner Bros. decision to cancel the movie, I guess we'll never know.
What do you think about Batgirl's Killer Moth? Was canceling the movie the right move for DCEU? Share your thoughts below!
Paul is many things. He's a fan of anime, superheroes, and everything in between. He dedicates his downtime to annoying the heck out of his cats and dog.
Leave a comment