Tony Hawk 1+2 Remastered Switch Release Date Announced
It's a mixed bag seeing AAA games ported to the Nintendo Switch. On the one hand, the capabilities of other consoles are far greater. That said, the portability of the Switch and its expansive, diverse library make it my preferred place to buy games like Tony Hawk 1+2 Remastered. I loved my time with the game on Xbox, but I'm considering double-dipping. That's because the Switch is the perfect console for this arcade-style gameplay in my eyes. Plus, I can take Tony Hawk on the go? Sign me up. Luckily, we now know the Tony Hawk 1+2 Remastered Switch release date and it's coming up soon! Let's talk about the upcoming port for Nintendo's console.
Tony Hawk 1+2 Remastered Switch Release Date to Kick Off a Killer Summer of Gaming
Image Credit: Activision
June 25 is the official release date for Tony Hawk 1+2 Remastered for Nintendo Switch. In a tweet from Nintendo of America, the game's release date was announced and people are hyped. There's a lot of love for this series from longtime fans who played the original games in the late-90s and early 2000s. For someone like me who grew up with these games, revisiting them was an absolute treat. Putting them on the Switch, however, is genius. If the game runs well, then you'll have Tony Hawk action on the go.
The old portable Game Boy games for Tony Hawk offered a much less impressive version of the game for handheld fans. The Switch, however, is often simply home console gaming in your hands. It's a huge reason the console gets so much of my gaming attention. There is some worry among fans that the Switch's performance for the game won't be as strong as the console versions. I don't have that same concern for now because Activision is handling their Switch games quite well. In my Crash Bandicoot 4 review for Nintendo Switch, I mentioned how great the game runs on Switch. Plus, the Spyro and original Crash trilogy games run very well on the Switch too.
A Perfect Fit for the Switch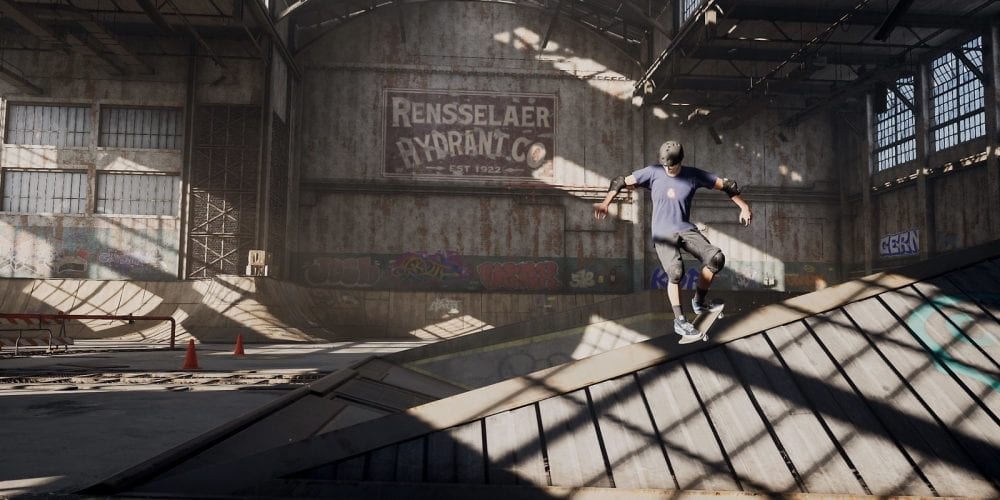 Image Credit: Activision
I think the Tony Hawk port is going to work well on the Switch. It's not only going to be possible to run well technically, but this sort of game fits what I want from my Switch library. When I play my Switch, I'm not setting out for some insane gaming experience. In short, I don't expect Ratchet & Clank: Rift Apart level graphics or immersion. I just want to have a good time. Tony Hawk's early games in its series are all about having a good time. The music is fun and upbeat and you don't really have a story. Simply put, just shut up and skate is a successful way to build a game.
It's a fun time to be a skating game fan. We know Skate 4 got a reveal at last year's EA Play Live which was awesome. I'd love to see Tony Hawk 3+4 get moved over to new consoles in the similar way we saw in this game. If you haven't checked out my Tony Hawk 1+2 Remastered review for Xbox yet, then be sure to do so. I love these games, the remaster was wonderful, and I can't wait to play it again on the Switch. While the Switch might not have the power of the PS5 and Xbox Series X, its versatility keeps me playing daily. Add in some Nintendo exclusives with great AAA ports like this and it's no wonder the console is now #6 on the best-selling console ranking of all-time.
Let us know if you're picking up the game for Nintendo Switch on June 25th in the comments! Thanks for reading Comic Years for all things gaming, comics, and pop culture!
Featured Image Credit: Activision
Taylor is the Gaming Editor of Comic Years and a lifelong fan of video games. He holds two degrees in Political Communication and wrote a Master's Thesis on resistance movements, race, and the exploitation of college athletes. His wife and two Toy Australian Sheppards keep him sane.
Leave a comment