Crash Bandicoot 4 Review For Nintendo Switch
I was a PlayStation kid through and through. One of my all-time favorite series on the OG console was Crash Bandicoot. After revisiting the series in the N.Sane Trilogy from 2017, I'm happy to see another game in the series. 23 years removed from Crash Bandicoot 3, the latest entry in this series is far from a nostalgia grab. While it's not reinventing the wheel in terms of platforming or level design, the Crash Bandicoot 4 offers many joyful moments and great environments. PS4 and Xbox One owners got the game a while ago, but PS5, Xbox Series X, and Switch owners are just now getting the game. In this Crash Bandicoot 4 review, I'll be discussing the Switch port specifically and why it's a strong showing for an even stronger game. Let's start with gameplay and performance on the Nintendo Switch.
Gameplay and Switch Performance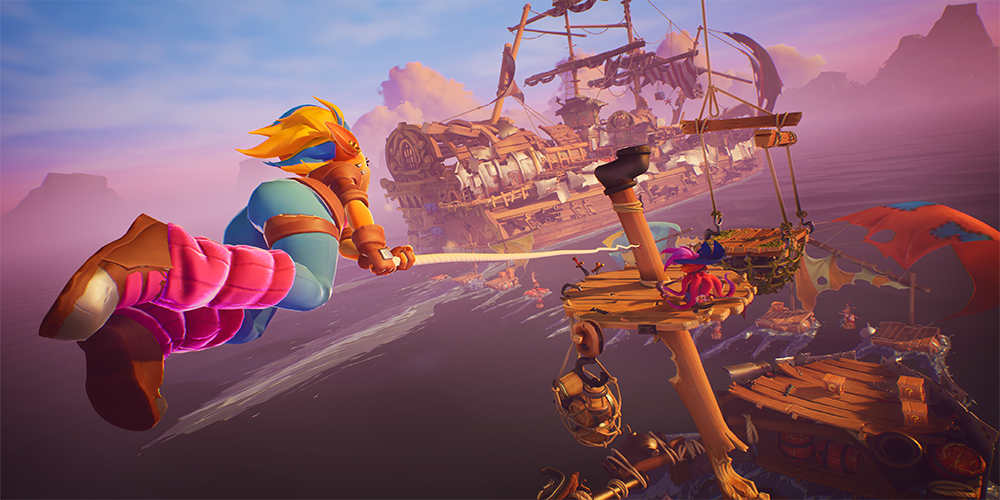 Image Credit: Activision
Overall, the gameplay in Crash Bandicoot 4 is what you'd expect for a game in the series. The level design feels particularly strong compared to replaying the original games in the N.Sane Trilogy. The game has the benefit of releasing on stronger consoles than the original PlayStation, but this feels like the best Crash game yet. That said, grabbing 100% of the in-level collectibles is wildly difficult. I'm not someone who shies away from a challenge but after about 20 levels I started saying "screw it" to continue through the game. If I find the patience and drive, then I'll return to 100% everything. Completionists: you have your hands full with this one.
New in-game abilities allow Crash and his friends to change dimensions for complex, layered platforming. Like past games, there are plenty of secret mini-levels inside the dozens of main levels. All of these look good on the Switch in both handheld and docked mode. I played most of the game docked and really enjoyed the visuals. It's never going to look like the PS5 or Xbox Series X, but this is a great port. The art style alone is enough to make this game worth picking up if you only own a Switch. If you have more than one console, then the portability is a huge plus. Toys For Bob really did great work here. The team also worked on Tony Hawk 1+2 Remastered (review here) and is bringing that game to the Switch soon.
If you're a longtime Crash fan, then this feels like a natural progression for the series. Even 23 years since Crash Bandicoot 3, the game's unique perspective for platforming hasn't quite been reciprocated to this level of quality.
Crash Bandicoot 4 Review Score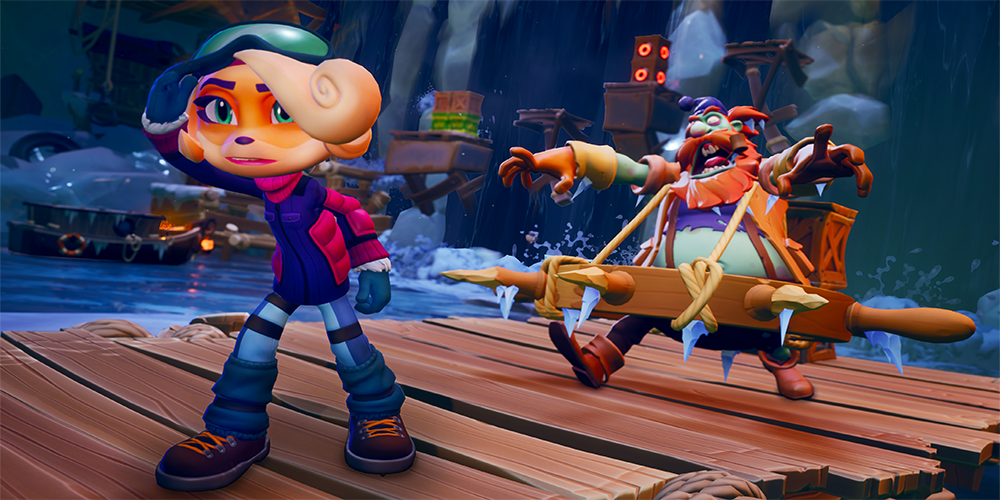 Image Credit: Activision
I review games on a scale of 1-10; Crash Bandicoot 4 for the Nintendo Switch specifically is an 8. There's a lot to love here for platforming fans. The difficulty makes the game feel tedious at times, but completing the game without grabbing 100% of the collectibles is doable for intermediate players. The only noticeable slowdowns for the Switch version of the game come in the opening credit animations and load screens. Otherwise, the game runs at a smooth 30 FPS and looks great docked and in handheld mode.
Image Credit: Activision
Despite its cartoonish art style, I can see younger gamers getting very frustrated with this game. The modern game mode option offers the ability to respawn at checkpoints. If you choose the classic option, then you'll have a set amount of lives and be forced to start levels over if you expend them. Whereas games like Yoshi's Crafted World or Kirby entries are calm, relaxing platformers made for the fun of it all, Crash says to hell with that and tries to make you work for your progress. By no means are we talking Cuphead levels of rage, but a few levels had me walking a lap around my coffee table while I collected myself.
If you're even casually interested in the game and series, then I'd say picking this one up is a good choice. I'm looking forward to revisiting this one and finding some of those pesky gems. If you've played Crash Bandicoot 4, then give us your three-sentence review in the comments!
A digital review copy of the game was provided by Activision for the purposes of this review
Featured Image Credit: Activision
Taylor is the Gaming Editor of Comic Years and a lifelong fan of video games. He holds two degrees in Political Communication and wrote a Master's Thesis on resistance movements, race, and the exploitation of college athletes. His wife and two Toy Australian Sheppards keep him sane.
Leave a comment