Star Wars Squadrons Customization Options Overview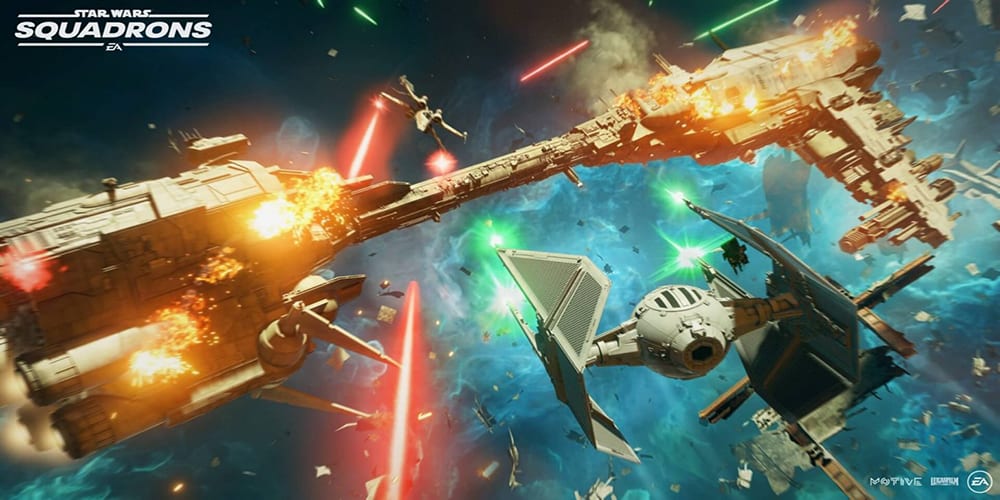 The upcoming Star Wars: Squadrons game should be a huge win for EA in the last bit of 2020 we have left. The Star Wars deal with EA is something that truly went awry from the get-go. Still, the publisher managed to put out some incredible games in a galaxy far, far away. I don't think Squadrons saves EA from a rough period of publishing rights, but it does help make the case that things are heading in the right direction. Overall, the new Star Wars: Squadrons customization options show a willingness to address what players want from this world. Jedi: Fallen Order gave us the Jedi experience. Battlefront II gave us the ability to fight in large-scale battles. Now, Squadrons seems to appeal to those who love space flight combat from the films and TV shows. Let's overview some options players will have come October.
These Star Wars: Squadrons Customization Options are Spot-On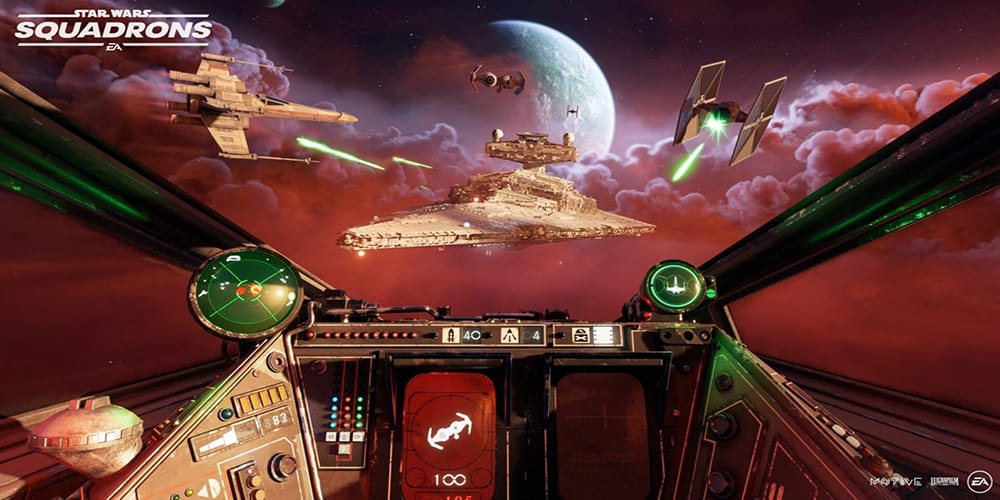 Image Credit: EA
Star Wars: Squadrons' customization options are seriously in-depth and full of variation. Via the Squadrons website's blog, we'll be getting up to seven component slots, though ships without shield generators only have six. We'll be able to customize the following components:
      Primary Weapons
       Auxiliary (x2)
       Countermeasures
       Hull
       Shields
       Engines
The components are going to play a similar role to loadouts in first-person shooter games. Once you get a feel for what gameplay style you enjoy most, you can save your preferences into a loadout for multiplayer. EA is starting to reveal the components of Star Wars: Squadrons battle vehicles in two categories: active and passive. Let's dive into what each one looks like in-game.
Active Components in Squadrons
The three types of active components are primary weapons, auxiliary components (of which there are two slots), and countermeasures. Primary weapons are self-explanatory: this is how you take down enemies. Cannons attached to your ship vary in rate of fire, damage, and other characteristics. You'll need to choose which option works best for your fight style. Aux components, according to the blog, "range from adding a repair astromech or tractor beams to a variety of torpedoes, bombs, and mines." These play a vital role in your attack and defense but seem a bit more wide-spread in terms of their effect on your fights. You get two of these on your ship at all times.
Lastly, countermeasures impact how you disengage from fights so that you can survive longer. "Some examples are seeker warheads that your ship fires behind you to take out incoming missiles or a sensor jammer to prevent missile lock-ons," the blog reads. The right loadout of active components could really give you the upper hand if you know how to combine each facet together effectively.
Passive Components in Squadrons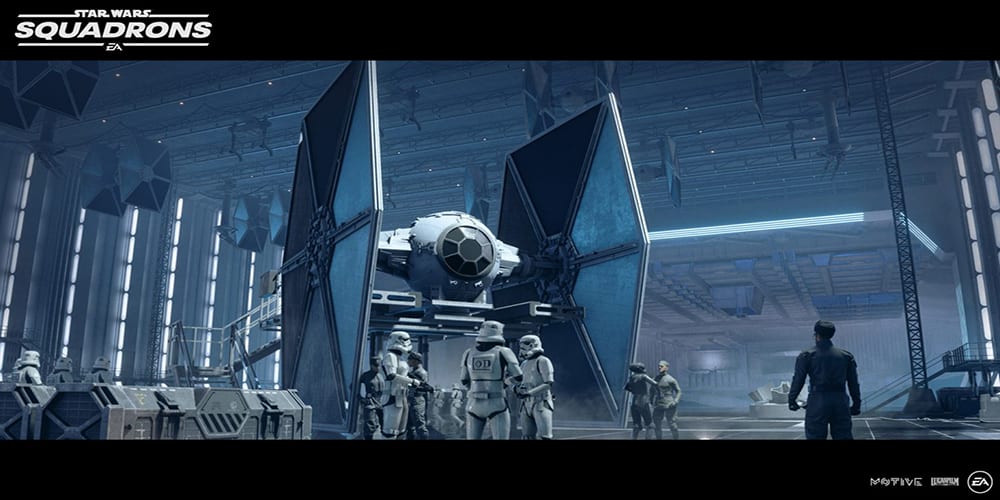 Image Credit: EA
Overall, passive components handle the background performance of your ship. Your engines, hull, and shields are going to help you stay in the fight longer depending on how you fly. For example, some engines might hit a higher speed, but a weaker hull will make them harder to control. This balance is going to leave a lot of room to get creative with loadouts. As mentioned, some ships do not have shields, although its unclear to me which ones won't include this seemingly vital element.
On top of these components, Star Wars: Squadrons customization options carry over into character cosmetics. The blog states, "The team has sourced a ton of references from across the Star Wars canon to ensure they're as authentic as possible while also introducing some new things." This includes your ship and your character themselves.
Overall, the excitement around this game is enhanced by the fact that we're getting it so soon. The game launches on Xbox One, PS4, and PC on October 2 for the consumer-friendly price of $40.
Featured Image Credit: EA
Taylor is the Gaming Editor of Comic Years and a lifelong fan of video games. He holds two degrees in Political Communication and wrote a Master's Thesis on resistance movements, race, and the exploitation of college athletes. His wife and two Toy Australian Sheppards keep him sane.
Leave a comment