Pathfinder: Kingmaker Definitive Edition Review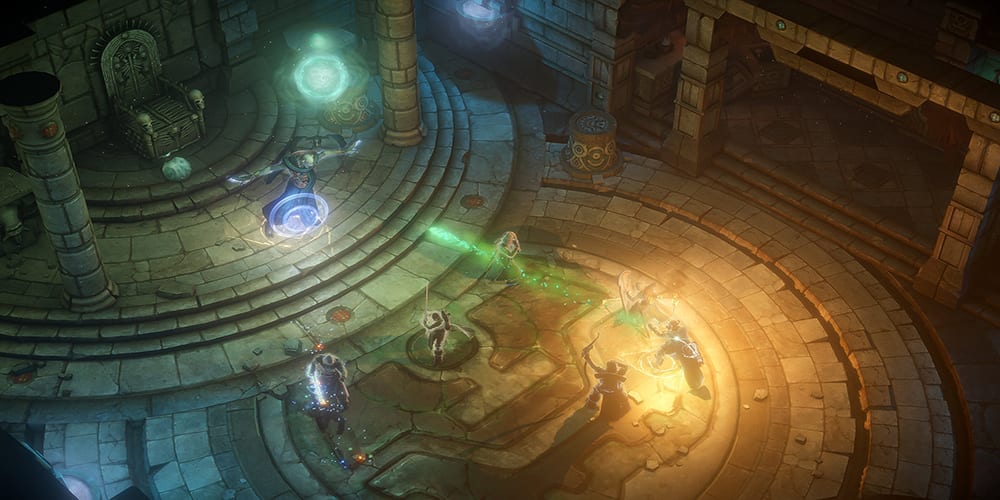 It's hard to beat an immersive RPG. My early gaming memories involve a ton of birds-eye view RPG adventures. The customization and exploration elements of an RPG truly make or break a title. When it comes to gameplay, it's crucial to also include enough action to keep the player's attention. Pathfinder: Kingmaker nailed every element of the RPG wonderfully, and in this Pathfinder: Kingmaker Definitive Edition review, we'll explore why this new release adds even more to experience.
The Golden Era of RPGs is Alive – Pathfinder: Kingmaker Definitive Edition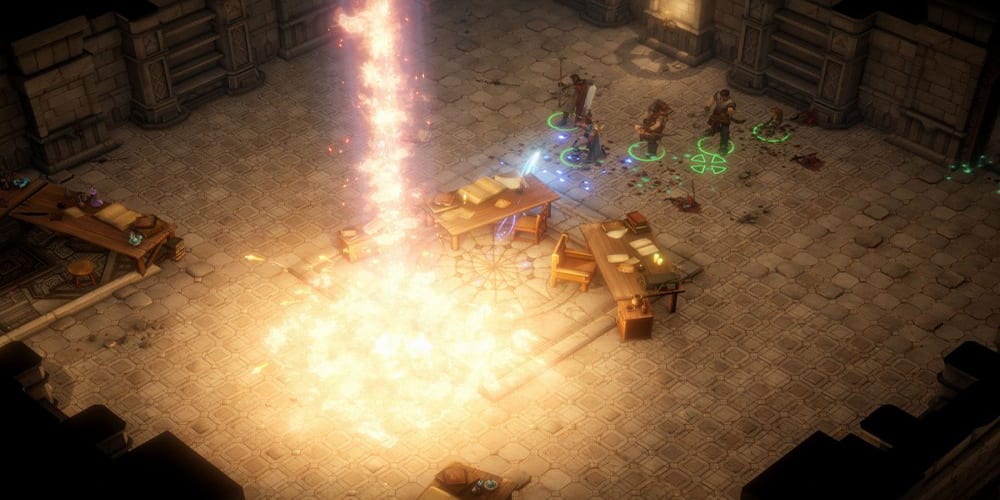 Image Credit: Deep Silver
The original Kingmaker game released in 2018. The new Definitive Edition brings a ton more content to the table that is well worth another look or a first play. A few key elements make Pathfinder: Kingmaker Definitive Edition worth a review for me, starting with the characters. In this game like many RPGs, character progression and decision making provide a unique experience to every individual. Players choose between 9 core races and 16 different classes, each with up to 3 different archetypes, which is a ton of room to get creative. Not to mention, you work with up to 12 companions over the course of the game, all with unique personalities. A ton of characters I came across actually evoked real emotion from me as the player. I had a few I loved, and I had a few I couldn't stand. Both made the world feel so vibrant and alive.
Another important element to touch on is the addition of turn-based combat for the console edition of the game. I'm a huge fan of RPGs that play like a tabletop game, and Pathfinder: Kingmaker Definitive Edition nails this element precisely. The gorgeous graphics of the game, along with the fun DLC add-ons included, work very well in a turn-based format. You can still play the game in an action-RPG style, but once I tried the turn-based option, I couldn't go back. It's too rewarding to plan your attack on pause and then watch your work unfold.
What's Included in the Definitive Edition?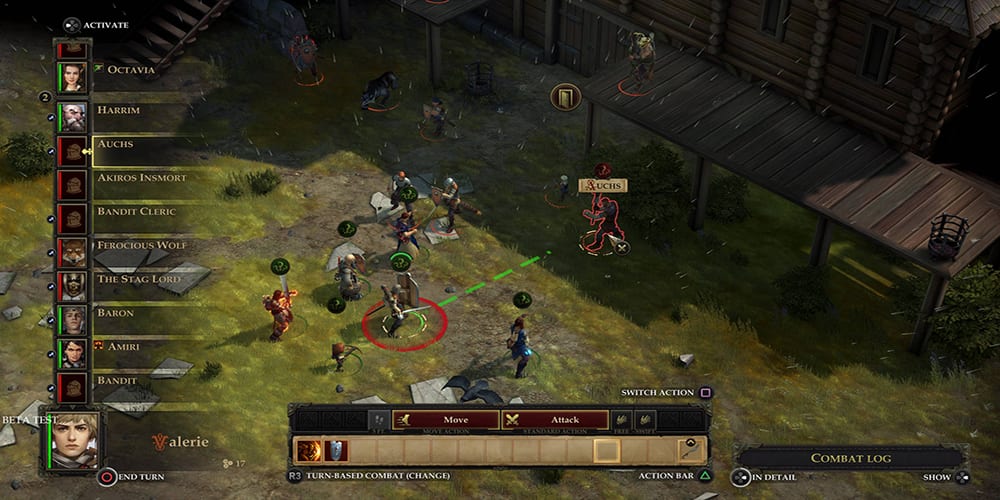 Image Credit: Deep Silver
Much like another Deep Silver release this year, Saints Row: The Third Remastered, the publisher and developer Owlcat Games packaged a great collection of content for newcomers. If you played the original on PC, then it's likely the console edition's best pull for you is the included DLC. The game includes Varnhold's Lot, Beneath The Stolen Lands, Bloody Mess, and Arcane Unleashed. These add additional hours of content, but the real benefit is the stories that come along with these adventures. From incredible dungeons to new spells and companions, the Definitive Edition brings you the most complete version of this game. With all included DLC and the turn-based elements included, a good game is truly great for console players.
Pathfinder: Kingmaker Definitive Edition Review Score
Image Credit: Deep Silver
I review games on a scale of 1-10; Pathfinder: Kingmaker Definitive Edition is a 9 in my books. The classic Baulder's Gate-style gameplay is coupled with incredible dialogue trees and characters fit to fulfill any player. I love this style of game, but Pathfinder: Kingmaker stands out among others that try to tackle the intricacies of a deep RPG. The characters mean something to you as you progress through the game. You feel for the people around you, whether it's love or hatred. Not to mention, the turn-based element is a ton of fun and really a great way to experience this world. Even if you're curious about this genre without much experience in birds-eye RPGs, this is a perfect game to introduce you to this style. I couldn't recommend the game enough and loved its performance on Xbox One.
Grab this game for Playstation 4 or Xbox One today. Thanks to Deep Silver for a digital advanced copy for the purposes of this review.
Featured Image Credit: Deep Silver
Taylor is the Gaming Editor of Comic Years and a lifelong fan of video games. He holds two degrees in Political Communication and wrote a Master's Thesis on resistance movements, race, and the exploitation of college athletes. His wife and two Toy Australian Sheppards keep him sane.
Leave a comment