Resident Evil Village Review For Xbox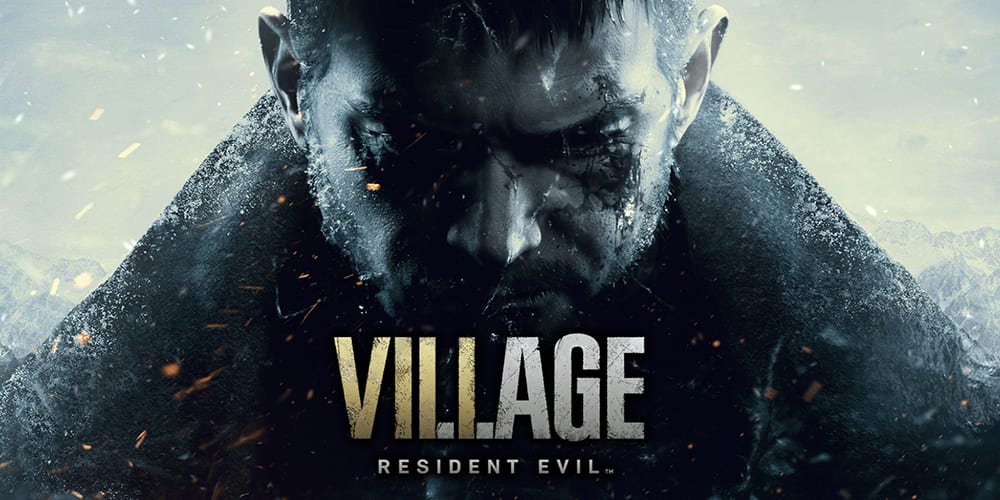 Whether strategic or not, Capcom nailed the build-up for Resident Evil Village. At the heart of this game's marketing stands a 9-foot tall vampire woman the internet thirsted over at first sight. I won't be doing much fawning over Lady Dimitrescu's appearance in this review; you can head to Twitter for that. Instead, I will have no problem celebrating how great of a villain she is in an all-together great showing for the Resident Evil series. While Resident Evil Village doesn't feel as horrifying as its predecessor, Resident Evil VII: Biohazard, it offers a much more compelling world and story. Here's my review for Resident Evil Village for Xbox. The game is also out now for PS4|PS5, and PC.
Is Resident Evil Village Good For Newcomers?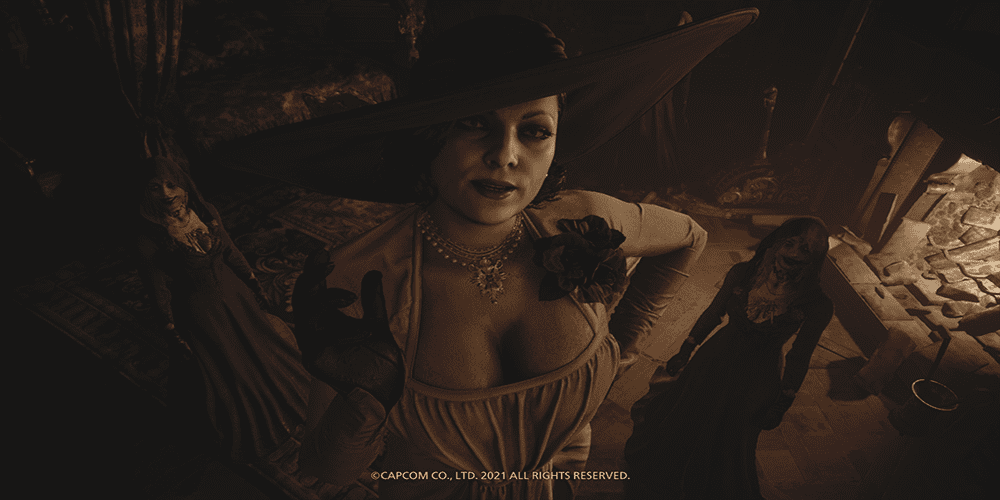 Image Credit: Capcom
First thing's first, I won't dive into the plot points or puzzles that make up Resident Evil Village in this review. So, if you're on the fence about playing it or simply don't want spoilers, you're safe! There's also a big chunk of people who might be intrigued by the game for the terrifying temptress above. The internet panicked over Lady Dimitrescu in the Resident Evil Village Demo 'Maiden' back in January. Jokes and memes aside, there's a good chance some people are trying the series out for the first time because, well, Dimitrescu has been everywhere online and in marketing campaigns for the game.
So, if you're new to Resident Evil, then is this a good place to start? Yes and no. Firstly, one must understand that coming into the series in its eighth entry is going to be an imperfect way to enter this world. While there is a great intro recap of the events in Resident Evil 7: Biohazard, you will miss out on some of the finer details of the series. Story aside, Village harkens back to one of the most celebrated titles in the series, Resident Evil IV, in aesthetics and ambiance throughout your playthrough. If you're okay missing out on those great Easter Eggs and finer details, then this is a perfectly fine place to hop in.
In short, Resident Evil Village looks spectacular and features standard gameplay elements that will be familiar to anyone with experience playing first-person survival games. The series has a unique way of handling storage and also relies heavily on unique moments of horror to drive the game's suspense and the player's adrenaline. If you're not huge into horror games, then you're in luck this time around. While the game isn't not scary, it's much more of a thriller than it is traditional horror. Lastly, if you're getting into this series for the first time, then this is a great place to start, as it's hands-down among the series' best.
Is This Among the Best Resident Evil Games?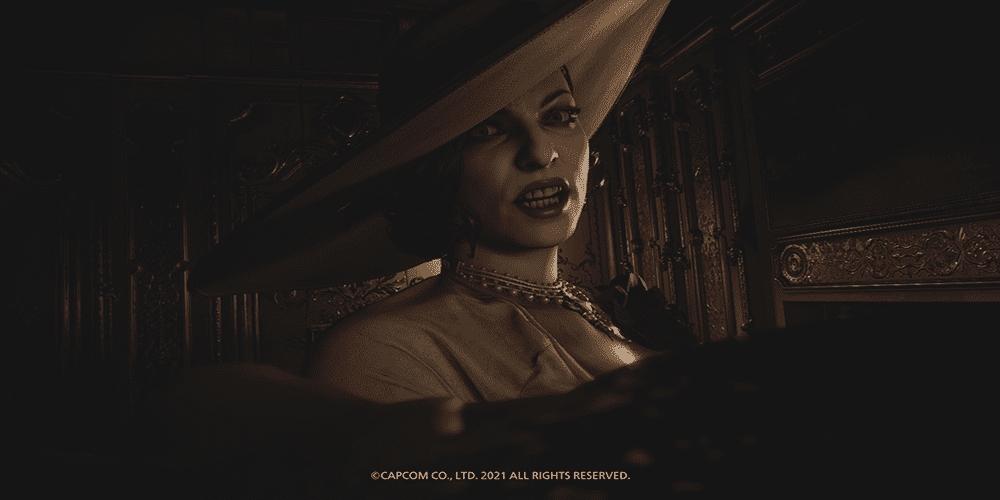 Image Credit: Capcom
Resident Evil Village is an elite force of AAA storytelling and gameplay. I love linear single-player games because you just get to play and follow along. It's not a knock against open-world games, particularly because those have their own merits. Instead, I find linear campaigns to be an occasional burden off my mind. There are a lot of longtime Resident Evil fans who have hard opinions on Village. Hell, they had hard opinions on the game before it even released. I'm not the most fervent fan of the series but I love what it does well. Village takes the best elements of the series and moves them forward in big ways.
The core to any Resident Evil game in my eyes is threefold: survival, resource management, and scary-ass moments that are fun and terrifying. Village does feel a bit fairer to the player in terms of resource management but it's by no means a breeze. The game also doesn't feel as horrifying as some of its past entries, particularly VII: Biohazard, but it's down-right scary in many key moments. Lastly, the game's survival mechanisms are top-notch in this game and feature less of the "die and try again" lessons of past games. Overall, all of these adaptations make it a better game for the series' expanding audience.
The criticisms I see online from critics and fans alike are valid. You have every right as a player or writer to want the series to stay true to its roots. I don't see Village as a deviation as much as an evolution. There's room for the series beyond Village to expand in ways the past entries couldn't have achieved. Most notably, the game's storytelling takes center stage here. Village offers the most streamlined Resident Evil experience ever that sacrifices no core gameplay or story elements. That feat is hard to accomplish. Luckily for us, Capcom does so with a memorable lineup of characters and moments that rank among the series' most fun and freaky.
Resident Evil Village Review Score for Xbox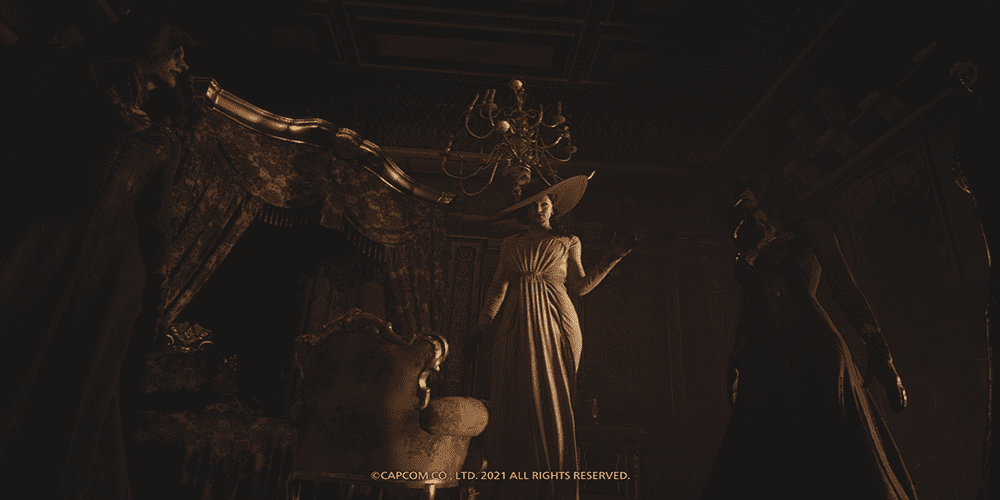 Image Credit: Capcom
I review games on a scale of 1-10; Resident Evil Village for Xbox is a 10 for me. I don't give 10s often, but here's why I think Resident Evil Village deserves it. Firstly, the game's eerie setting from the unsettling intro at the Winters' Home to the Village itself grabbed me from the get-go. Every moment spent playing through the game is an absolute joy. I'm fully aware of the criticisms players have about this entry in the series. Some will say it's not true to the Resident Evil series, or maybe that it's too easy. I don't feel either of those claims fit the bill here.
The game is formidable on Hardcore and feels like the true Resident Evil experience. After completing the story here, I hopped into Casual, the lowest difficulty option, and was pleasantly surprised. You do still need to manage resources in this mode, but you get to enjoy your surroundings a bit more. It's the perfect entry point for those just wanting to experience the story. The story, while we're talking about it, is a great and precise tale that takes about 10 hours to complete. Some will say that's too short, but I feel like it perfectly tells the story it sets out to tell and does it without filler or narrative dragging.
Image Credit: Capcom
For anyone hopping into this game without cynicism plaguing their mind, Resident Evil Village offers one of the best AAA single-player experiences in recent memory. If you liked this review, then you can grab Resident Evil Village for Xbox One and Series X|S, as well as PS4|PS5, and PC.
A digital review copy of this game was provided by the publisher for the purposes of this review.
Featured Image Credit: Capcom
Taylor is the Gaming Editor of Comic Years and a lifelong fan of video games. He holds two degrees in Political Communication and wrote a Master's Thesis on resistance movements, race, and the exploitation of college athletes. His wife and two Toy Australian Sheppards keep him sane.
Leave a comment