Kirby and the Forgotten Land Blueprints – Locations for First Three Worlds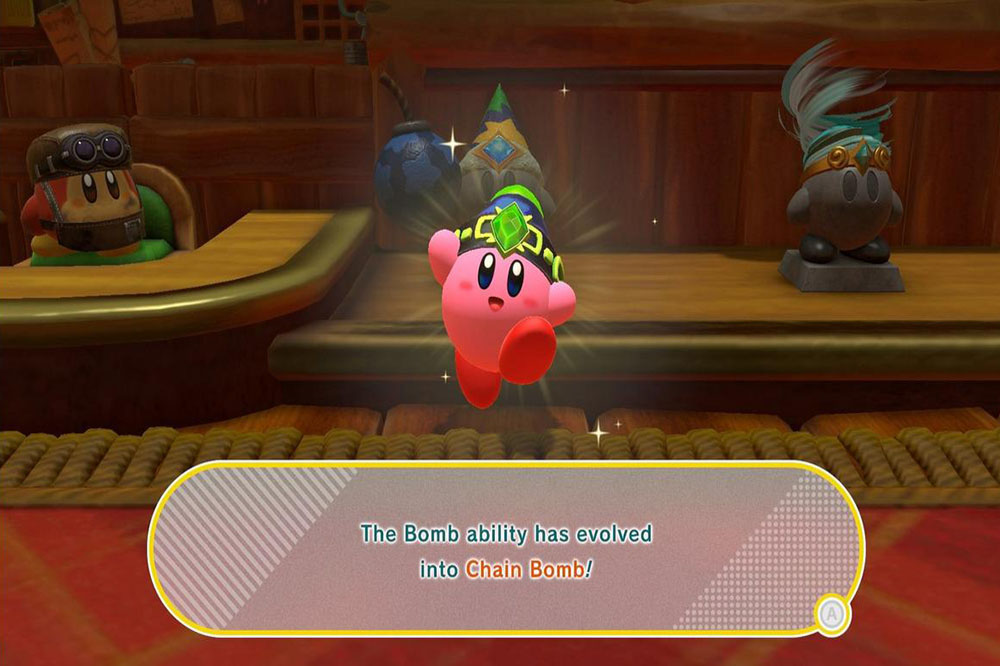 I'm not quite finished with Kirby and the Forgotten Land but I'm loving it. There's a lot to play and cover right now, but hopefully, I'll wrap up my first run this week. That said, I am far enough to help you out if you're hunting down blueprints. Blueprints are the tool that help you upgrade your abilities. Doing so really expands the game's fun factor – and Kirby's powers. That said, blueprints also happen to be one of the hidden items in certain worlds you might pass by if you're not careful. Don't worry – that's why we're here! We're going to walk through the initial Kirby and the Forgotten Land blueprints in the first three words, including Everbay Coast and Wondaria Remains. Let's start talking about hiding spots!
Kirby and the Forgotten Land Blueprints – Intro and Everbay Coast Locations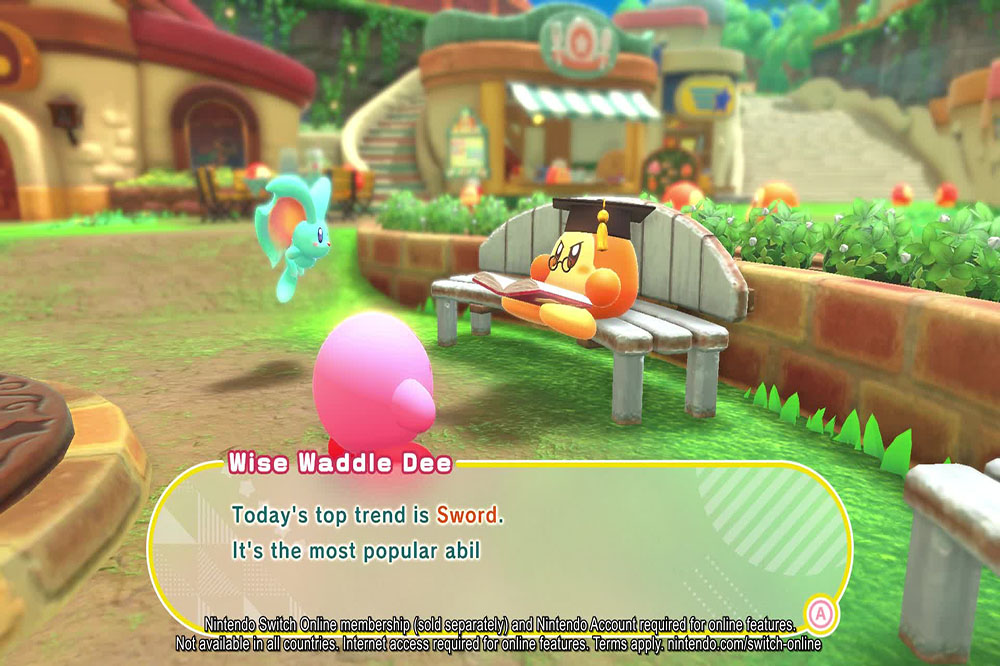 Image Credit: Nintendo
Waddle Dee Town is the hub where a lot of things in Kirby and the Forgotten World happen. For example, this is where you can input present codes to redeem rewards. You can also power up your abilities by heading over to Waddle Dee's Weapons Shop. You won't actually unlock the Weapons Shop right away. This building in Waddle Dee Town unlocks after you complete The Brawl at the Mall. From there, you'll be able to spend Rare Stones earned from Treasure Road stages in each world as well as coins to unlock major power-ups.
Two blueprints – Chakram Cutter and Volcano Fire – aren't actually in a level to find. They're given to you when you first visit the Weapons Shop. The rest, however, sit hidden in various levels around the game. Kirby and the Forgotten Land blueprints aren't impossible to find, but we're here to help. In Everbay Coast, there are three blueprints to discover. Firstly, you'll find the Clutter Needle upgrade in "Scale the Cement Summit." Keep an eye out for a cement block floor that might reveal something underneath near a ladder about halfway through the level.
To upgrade the Chain Bomb ability, you'll need to complete "Fast-Flowing Waterworks." This one isn't too hard to find, actually. As you run through the main path of the level, you'll come to a bridge above the water with a chest at the end of it. Complete the combat with enemies here and you'll find the blueprint in the chest. Lastly, the Noble Ranger blueprint, one of my favorite in Kirby and the Forgotten Land, is unlocked by beating the boss in "The Tropical Terror."
Wondaria Remains Blueprints – Find All Five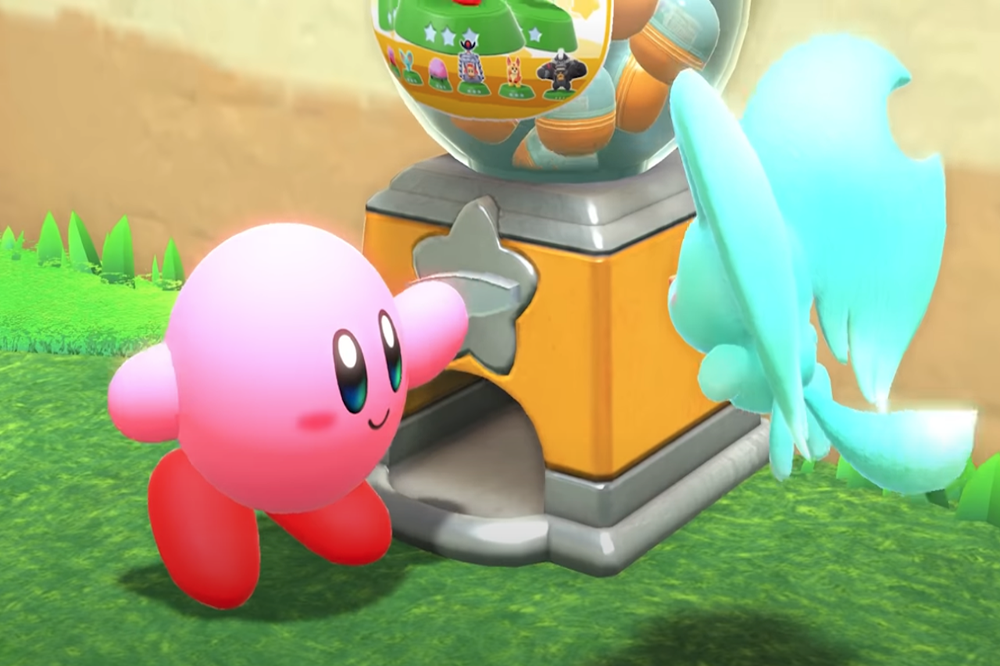 Image Credit: Nintendo
Moving on to World 3 – Wondaria Remains – in our hunt to find all blueprints in Kirby and the Forgotten Land. The first you'll come across is in the first level of the world, "Welcome to Wondaria." Once you go into Mouthful Mode and suck up all that water, you'll come across wilted flowers around the level. Water them all – there are eight of them – to unlock the Toy Hammer blueprint. Towards the end of the map, you'll likely only have 7. Clear all the mud near the last 3 flowers to find a platform that takes you down to the eighth wilted flower.
Upgrading the Gigant Sword awaits in "Circuit Speedway." Simply beating the boss here unlocks a chest that reveals the blueprint. Easy, right? The Time Crash blueprint in "Invasion at the House of Horrors" is a bit trickier than that. After an ambush by a lot of ghosts, you'll see a secret path to the left. Look for a reflected green star and float towards it – that's where the path to the blueprint waits. Next, Fluer Tornado's blueprint is a fun upgrade that you'll find in "The Wondaria Dream Parade." Fill up your mouth again with water in this level and push a giant robot near a cracked wall to reveal the hidden blueprint.
Lastly for Kirby blueprints in Wondaria Remains, the Pencil Drill blueprint is as easy to find as defeating "Danger under the Big Top." That's done in a fun boss battle, and other than victory, you'll also feel the satisfaction of another blueprint to add to your collection. Don't forget to keep an eye out for Treasure Road stages in each world to earn Rare Stones. You'll need them to turn these blueprints into upgrades, especially if you're a completionist!
As we work through the rest of Kirby and the Forgotten Land, we'll be sure to update you on other fun things we discover! Thanks for reading Comic Years for all things gaming, comics, and pop culture.
Featured Image Credit: Nintendo
Taylor is the Gaming Editor of Comic Years and a lifelong fan of video games. He holds two degrees in Political Communication and wrote a Master's Thesis on resistance movements, race, and the exploitation of college athletes. His wife and two Toy Australian Sheppards keep him sane.
Leave a comment