Kirby and the Forgotten Land Present Codes – Redeem These Rewards
In Kirby and the Forgotten Land, there's a really great in-game hub world. Waddle Dee Town is your resting place in between exploring the incredible and mysterious levels of the game. Here, you can participate in mini games, collect in-game figures, and even get free items. Achieving free items in the game is literally as easy as entering a code! Kirby and the Forgotten Land present codes help ensure you have all the resources you need for items and rewards in the game. If you're going to use them, then you'll need to know the codes. While some come from finishing parts of the game or the demo, we have them here for you. Plus, we'll tell you how to unlock the ability to use present codes. Let's talk about what you'll want to know!
Here are Present Codes You Can Redeem in Waddle Dee Town in
Kirby and the Forgotten Land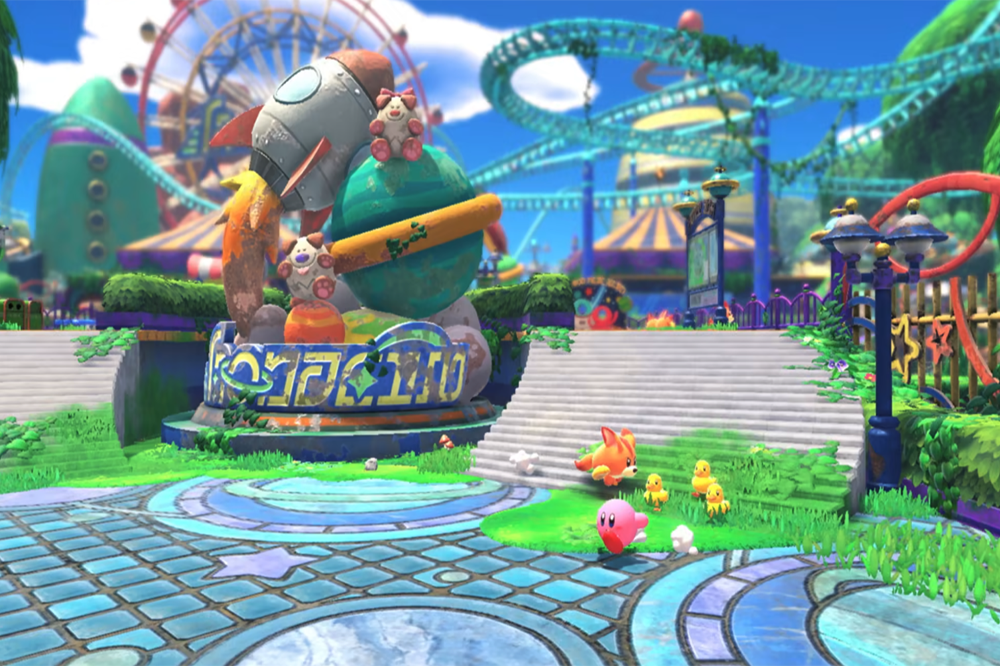 Image Credit: Nintendo
While I knew a few of the present codes from completing the demo, Screen Rant posted a nice list of codes you can use for free items in Kirby and the Forgotten World. Here's the list we know of as of now:
CLEARDEMO

– 300 Star Coins

FIRSTPASSWORD – 100 Star Coins

KIRBYSTORY – 300 Star Coins

MOUTHFULMODE – 100 Star Coins

NEWADVENTURE – 300 Star Coins, 1 Rare Stone

THANKYOUKIRBY – 1,000 Star Coins, 1 Rare Stone

THANKYOUMETAKNIGHT – 3 Rare Stones
There are a lot of items and rewards up for grabs when you use these Kirby and the Forgotten Land present codes. These star coins and rare stones can help you power up abilities in-game. I plan on writing a full guide to these abilities and some of the best ones to upgrade in the future. For now, I'd just say keep an eye out for blueprints when you're working your way through the map. These blueprints allow you to upgrade abilities to higher powers. That comes in handy as the later game of Kirby gets a bit trickier. When you use a present code, you'll be asked to collect your reward outside your home. Do that each time before you redeem a new code, and you'll be stocked up and ready to roll.
Knowing Nintendo, we'll likely see some new present codes come out in the coming months. Hopefully, you're enjoying Kirby and the Forgotten Land as much as I am. That said, all of this might seem a bit confusing if you've not yet unlocked the ability to use present codes. Present codes come into use at Waddle Dee-liveries. To unlock this building, here's what you'll need to do first.
How To Unlock Waddle Dee-liveries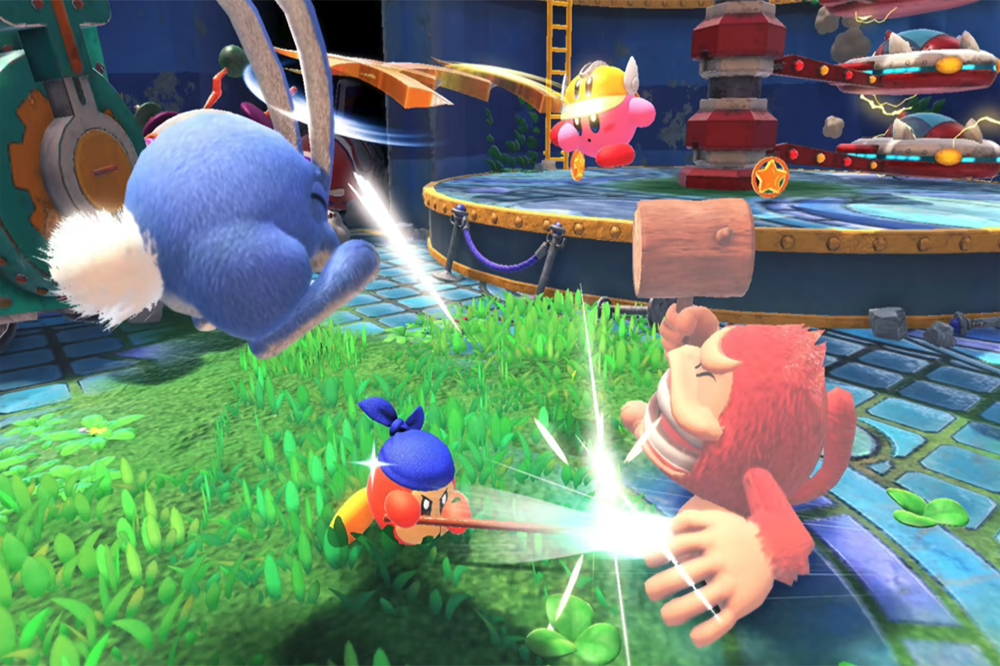 Image Credit: Nintendo
Waddle Dee-liveries does not open until you rescue 50 Waddle Dees in the game. Once you do, however, you can enter the codes above to receive free items. If you're wondering how long this might take, then here's where I hit the number. I ended up rescuing over 50 Waddle Dees by the time you enter the second section of the map. While capturing every Waddle Dee in World 1 might get you there, I didn't unlock it until World 2. Not too long after arriving in Everbay Coast. 
There's a lot to really love about the Waddle Dee rescue bonuses in this game. As I mentioned in my Kirby and the Forgotten Land preview, this isn't the super-difficult journey some fans hoped for in the 3D Kirby game. In fact, it's not all that harder than past games. That said, the many side missions in each level keeps you busy and does take some serious thinking. Not to mention, some of the bosses aren't exactly a walk in the park. Overall, rescuing Waddle Dees and taking on some of the fun minigames in each world are plenty to keep platforming fans busy.
If you liked this article about Kirby and the Forgotten Land present codes, then let us know what else you'd like us to cover! I'm not quite through the whole game yet, but I'm happy to help your journey through this mysterious world however I can! Thanks for reading Comic Years for all things gaming, comics, and pop culture!
Thanks to Nintendo for the review code for the purposes of our coverage
Featured Image Credit: Nintendo 
Taylor is the Gaming Editor of Comic Years and a lifelong fan of video games. He holds two degrees in Political Communication and wrote a Master's Thesis on resistance movements, race, and the exploitation of college athletes. His wife and two Toy Australian Sheppards keep him sane.
Leave a comment