What Is Metaverse Gaming And Its Future?
The Metaverse as a concept is not new. Some approaches in the past helped make this virtual world a reality. But what is Metaverse gaming? This idea of going beyond the physical world to perform daily activities embraces virtual spaces where you can play your favorite games with your virtual avatar. We can see progress in connecting the real world with the virtual world and in a perfect mix.
The experience promised by the Metaverse to the virtual reality consumer is a significant step forward. Thus, the hardware-software-users interaction is becoming more palpable, being able to access real-world experiences in a virtual environment.
This virtual domain is highly scalable and considered by experts as the next giant leap after significant advances such as the Internet or smartphones. The video gaming industry seems to be the predominant one today. However, it is a market with so many possibilities that it is difficult to predict how far it can go.
Indeed, video games are par excellence in the scenarios where the Metaverse philosophy is best understood. The connection of different devices makes the user think that they are inside the game, interacting with avatars and other elements of this virtual reality.
The Metaverse uses tools in video games such as Virtual Reality (VR), Augmented Reality (AR), and Artificial Intelligence (AI), thus providing a very realistic experience to users.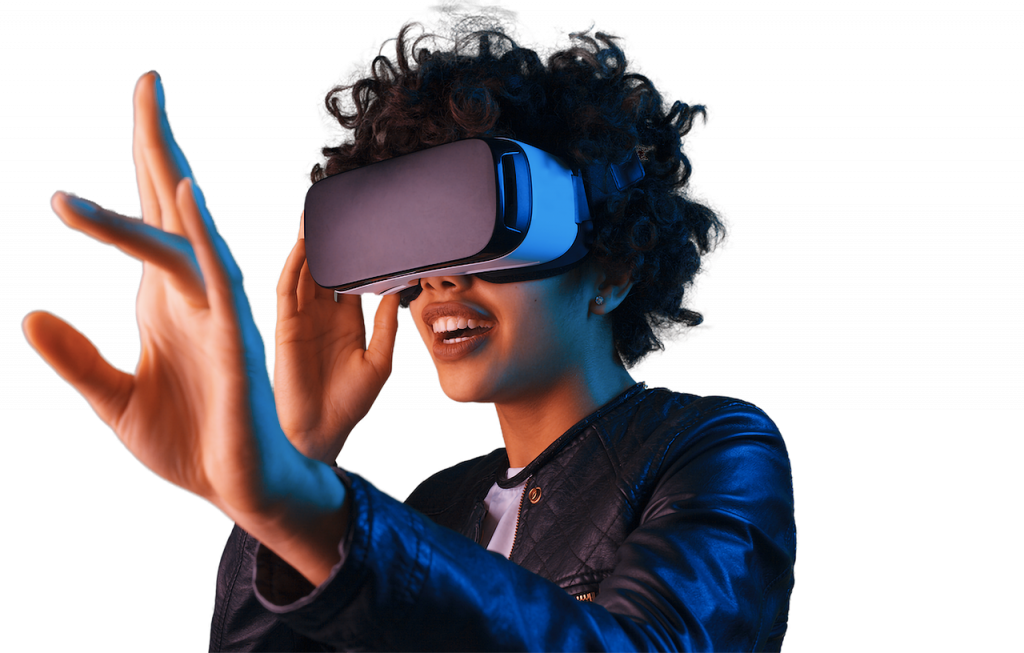 Image via Pixabay
This virtual reality can be accessed through VR equipment, desktop computers, and phones through games, providing a 360-degree sensory perception.
All this has dramatically changed the one-sided relationship between game developers and owners, whose purpose was to win while others played. The Metaverse, together with blockchain technology, has given way to a new economic model, play-to-earn, which increased the players' interest during the COVID – 19 global pandemic.
The play-to-earn games are based on the idea of an open economy, financially rewarding players, which gives an additional added value when playing and longer in the gaming ecosystem.
In short, the alternate reality of the Metaverse is about us being able to do the same things we do day to day without moving from where we are, and models are being developed to make money while we do it. This post shows what it means to participate in the Metaverse, how you profit from playing in it, and what the future holds for you.
What is Metaverse gaming?
The Metaverse, in a whole way, does not exist. Only some platforms contain similar elements, with video games offering users one of the closest experiences.
3D virtual reality is the one that prevails in video games. For that reason, users have a much closer experience in the Metaverse. Metaverse gaming offers a series of features and services that have a lot to do with the everyday life we lead.
Gamers no longer play traditionally. They can integrate games with other activities, such as virtually attending events, meetings, and concerts. Video games like Roblox or Fortnite provide such entertainment, where millions of players can participate simultaneously.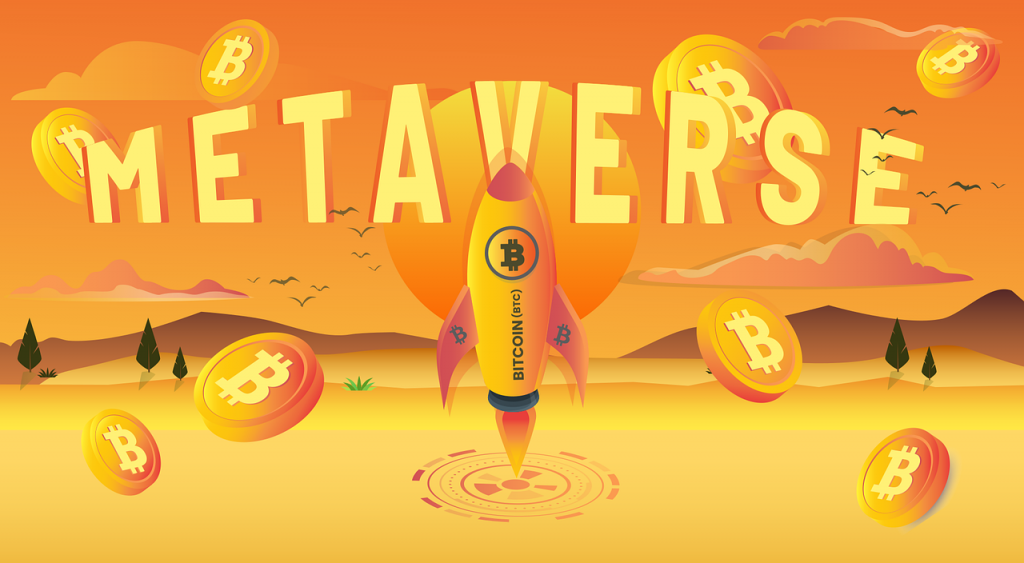 Image via Pixabay
Playing in the Metaverse allows you to:
Participate in social gaming where players can interact with new people and thus widen their social circle.

Have portable game assets, i.e., investments associated with players with value in virtual environments, such as avatars and weapons. In this case, NFTs drive the economy of this world.

You can also sell assets to other users, accept cryptocurrencies and earn profit within games. 

In the virtual world, everything is possible, so creating content within the games is part of what metaverse gaming is all about. They manage to develop their content and integrate it as part of the game.

Have an enhanced reality experience, where the workflow mimics the real world.
In this way, it is clear that games in the Metaverse can be a way to see alternative realities while new technological dimensions emerge. Still, there's so much work to do in innovations, discoveries, technology, and protocols that need to be developed.
How playing in the Metaverse benefits you
You can generate profits by playing in the Metaverse. Cryptocurrencies are the best tokens to use, allowing you to create a digital economy with different virtual collectibles, such as NFTs and utility tokens.
Similarly, cryptographic wallets such as Coinbase Wallet, MetaMask and Trust Wallet are entering this industry. In addition, everything is governed by blockchain technology, which will make it possible to provide reliable and transparent government systems.
Other blockchain-like applications similar to Metaverse generate rewarding revenues for users. Notable among them are:
These environments show a successful combination of virtual reality applications and the blockchain world, allowing gamers to play, have fun, socialize occupationally, and earn money.
But this goes much further. Blockchain developers are influenced by the world of video games, creating GameFi or DeFi gamification.
Therefore, the impact of blockchain technology in the gaming industry is undoubted. Thanks to the principle that governs this environment, there is open communication between players and developers for a fair community's consensus.
How can this be explained? If a player has a viable idea to improve a game, the community evaluates it, and in consensus, they decide to approve it or not. But, this is not the only benefit obtained through Metaverse gaming. Players can also:
Enjoy in a safe environment for entrepreneurs and video game developers. Players can bring their equipment and characters to the decentralized server.

Make secure purchases, sales, and storage of in-game assets. Thus, gamers are the owners of the in-game purchases. Blockchain technology allows the cryptographic wallet of each player to be stored on decentralized servers, allowing them to have control over their earnings.

Create interoperable player profiles.

Avoid fraud, which has been detrimental to the gaming industry. Blockchain technology makes fraud almost impossible due to the decentralized and transparent nature of its operation, avoiding attacks by known methods such as Phishing, Sybil, and remote access Trojans.

Achieve permanent collaboration between players and developers. The Metaverse's open technology allows rewarding players with cryptographic tokens to make transactions in the environment.

There is an optimization of payments, charging fewer commissions, and freeing itself from certain restrictions imposed by the app stores. Nano payments, i.e., instant payments, can be made. These payments are secure, so fraudsters cannot trick players into making fake transactions.
Can the Metaverse be the future of gaming?
The way we used to play is not the same as envisioned with the Metaverse. One of the companies betting the most on creating a unified Metaverse is Facebook, which integrates cryptographic technology, highlighting the now canceled Diem stable coin project. Other technology companies aim to make the Metaverse in games and other functionalities, with Apple, Microsoft, and Google standing out.
Now, what happened before the Metaverse? Since the appearance of the blockchain, the conception of games has changed. Since the first computerized version game appeared in the 50s, a lot has happened, which allowed playing man against machine. Sometime later, we with the creation of the first two-player game that allowed using vector graphics on computers.
It was only in the '80s when famous games like Pacman and Super Mario Bros appeared. This last game, developed by Nintendo, was a burst of creativity that marked a milestone at the time, leaving behind games containing a few screens repeated in a loop. The goal was the same for all video games, to make a high score, but the way to play it was way more fun.
In the decade of the '90s, the 3D revolution took place, and the way to play video games was through consoles. This change represented a critical technical leap. The 16-bits generation using new devices already saw a considerable increase in the number of players in the games and then incorporated CD-ROM technology.
At the end of that decade, one of the most popular consoles was PlayStation with games such as Resident Evil, Gran Turismo, and Final Fantasy VII. And it was from 2000 when PlayStation 2, Xbox, and Nintendo 64 appeared, incorporating greater flexibility and integrating devices that began to lay the foundations of virtual reality.
Image by Francescowriter88, CC BY-SA 4.0, via Wikimedia Commons
With the creation of the blockchain, everything has changed significantly, giving way to the NFTs, which have become popular in video games, from 2017 with Crypto Kitties. That is how NFTs and cryptocurrencies are unique features that captivate players in this environment. The tokenization of game items and the ease of exchanging them to earn cryptos is definitely a plus.
The rules of the games dictate how players sell their assets or otherwise collect rewards from the platform. That is how the popularity of NFT games has been driven by people with a penchant for games involving real money or cryptocurrencies.
The evolution experienced in the gaming industry has given way to Metaverse games, which is entering another level for players. We should clarify that the Metaverse can be centralized or decentralized. Below we explain how these games work.
When you enter the Metaverse games, the unique avatars regulate them. We can understand that avatars are a virtual representation of real identities and live precisely as people live in the real world.

The predominant concept in Metaverse gaming is to play to win. The rewards can be in the form of crypto coins or virtual items sold to earn money in the real world.

Players have a high interaction through social networks, which allows them to communicate with other gamers in the Metaverse ecosystem, contributing to enjoying these games together.

The experience that players feel through Metaverse gaming is quite realistic, thanks to VR and AR technologies, which makes the experience more organic.
We explain some of the Metaverse games in operation and operating as projects:
Yield Guild Games
YGG is a decentralized autonomous organization (DAO) that allows players to invest in NFTs for use in games and virtual realities. The combination of NFTs and DeFi is what gives this platform its value. YGG's ultimate goal is to build the most prominent global play-to-earn gaming community in the Metaverse, where players and creators can participate and add value to the virtual world.
Axie Infinity 
It is a game inspired by Pokémon style and is a Play-to-Earn game on the Ethereum blockchain. With this game, players from developing countries are provided to earn income steadily. To farm the native token Smooth Love Potion (SLP), you need to receive or purchase three creatures known as Axis.
Decentraland
It is much more than a game. Decentraland brings a digital world that nicely combines social elements with NFT, cryptocurrencies, and virtual real estate. In fact, gamers play an active role in the platform's governance. NFTs here, as in the other blockchain games, are used to represent collectibles that can be exchanged and earned in return. Similarly, they are used for LAND, 16×16 meter plots of land, which anyone can purchase in the MANA game.
Gala Games
It is a free Play-To-Earn game platform built on the Ethereum network. In this hub, players are the sole owners of the items they obtain in each video game. This is possible thanks to the NFTs that players can trade on the marketplace created by the platform's developers. Currently, more than 25,000 NFTs have been sold on the platform.
We think that the Metaverse is the future of gaming. However, we are not there yet, but perhaps, when the mass adoption of video game logic is 100% scalable, fast and secure mobile application, we will be in front of the holy grail.
Therefore, there are still doubts to be resolved, but we are sure that we are working as a community to achieve it. Thus, the maturation of the Metaverse conception in games will depend on securing qualified talent, pushing the boundaries of innovative experiences, and making decisive investment moves.
Explore Gaming in the Metaverse
The 3D universe presented by the Metaverse is persistent and combines different virtual spaces in multiple ways. It can be thought of as a future interaction of the Internet. The Metaverse projects diverse options to its users. Through Metaverse gaming, they can play, work, meet, and socialize in these 3D spaces.
Thus, the Metaverse in games brings several benefits that promise to generate new jobs related to this industry. It seems that living in a virtual world, free from the daily problems of everyday life, is a tempting idea.
In short, the Metaverse is the future of the gaming world, and it is getting closer and closer. Technology giants and game companies such as Sandbox, Meta, Gala Games, Yield Guide Games,  Epic Games, and Decentraland are pioneers in this field, making considerable investments in the sector.
In addition, this connection between the virtual, physical, and financial worlds has allowed the consolidation of the crypto ecosystem, where the NFT and tokens have significant value in games. Since these games are developed on the blockchain, players can obtain payments in cryptocurrencies. This phenomenon paves the way for crypto and NFTs to reach the general public, not only cryptocurrency geeks.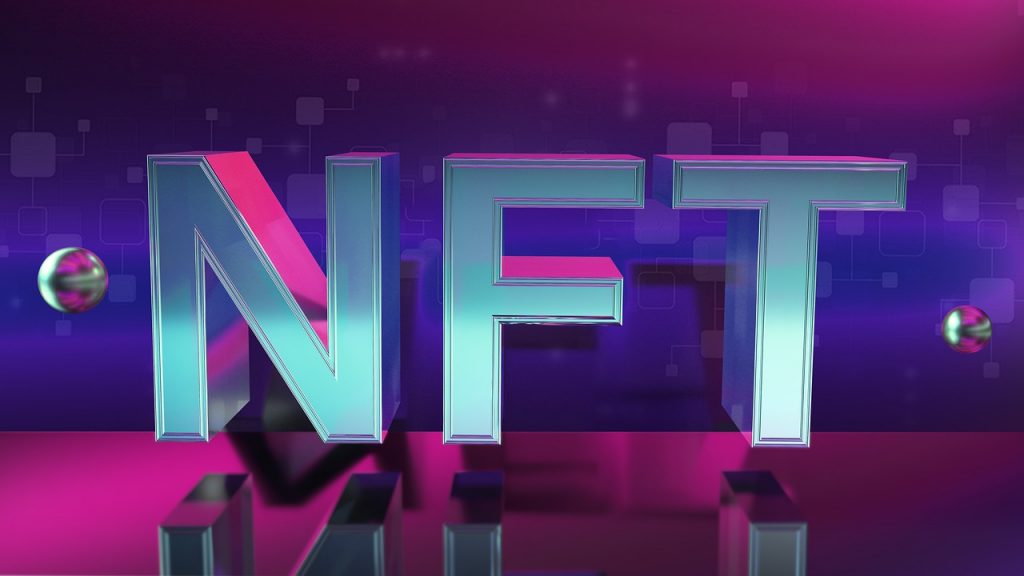 Image via Pixabay
We can say that the Metaverse is just in full swing, and the benefits will continue to multiply. So virtually, with an Oculus VR viewer, you can be in a virtual office, work, and relax at the same time. You will also be able to generate money and manage your finances in parallel by managing your crypto wallet and all in one place, the Metaverse.
As presented in this post, pioneering companies are supporting the consolidation of a unified Metaverse, highlighting Facebook as one of them, which even went so far as to change the company's name to Meta. With this change, Meta not only ventures into the gaming area but also supports remote work, improving financial opportunities for people in developing countries.
The marriage between the worlds of communication and crypto platforms gives the Metaverse a good start in gaming. Adding crypto integration into the mix, they amazingly boost the NFT markets, and of course, 3D virtual universes are the next step.
If you check a little further, you will see how NFT incumbents sell products from multiple marketplace sources such as OpenSea and Rarible , but per se, a popular 3D platform for this purpose does not yet exist.
It is expected that blockchain developers will manage to realize applications similar to Metaverse, where more organic users will be incorporated into the teams, operating to make a great technological giant.
Have you already tried Metaverse gaming? How about NFTs? What do you think has been the most significant improvement the Metaverse has brought to the gaming world? Tell us in the comments.
Leave a comment