Metaverse Gaming Ecosystems: The Metaverse Economy Is Taking Over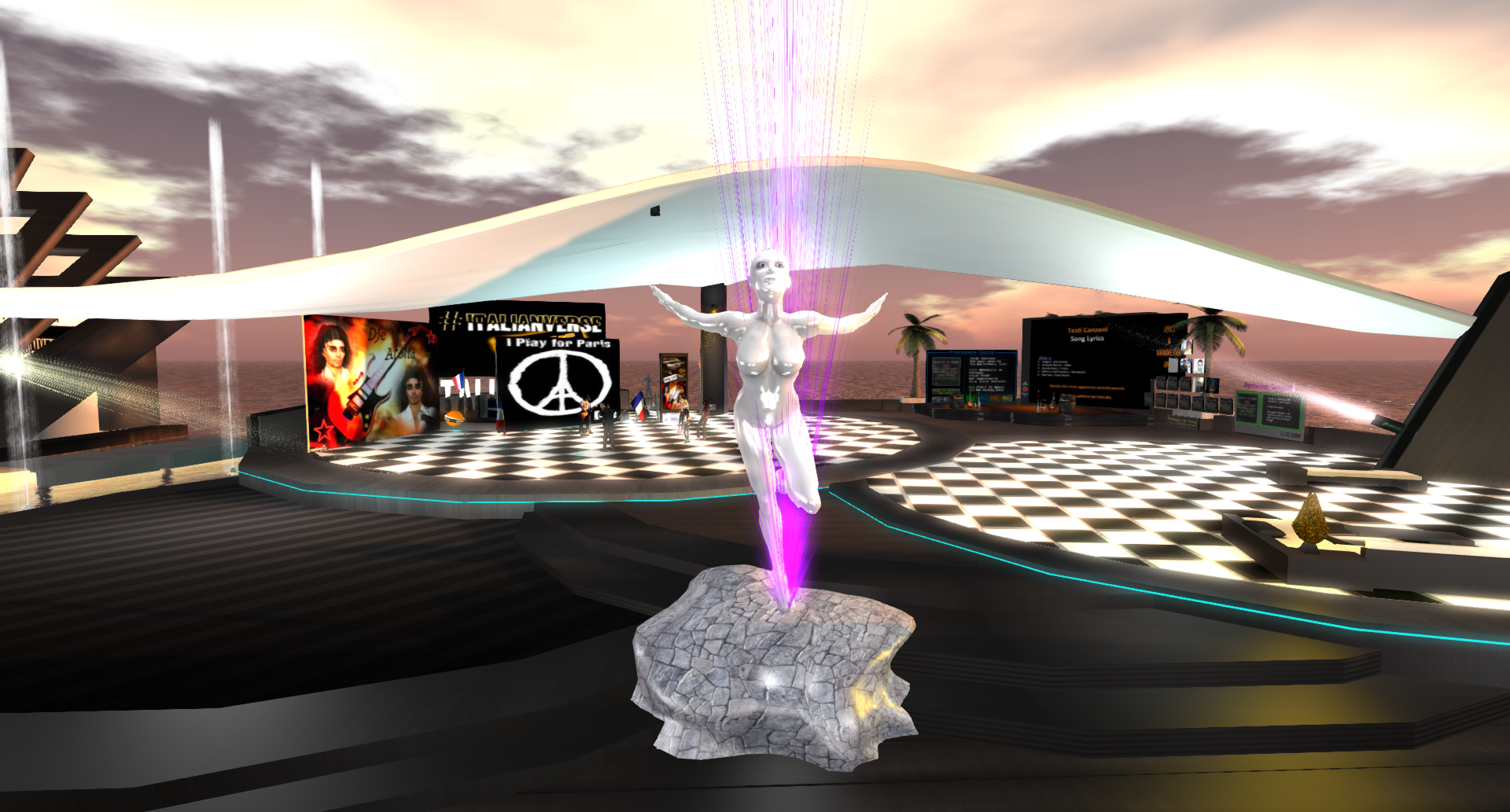 The Metaverse has gotten more and more attention in recent years. Originally associated with the cryptocurrency sphere, it's now been popularized by Facebook – now Meta – among others. With the advent of Metaverse gaming systems, however, it looks as though the Metaverse economy is taking over.
Over the past several years, the technology and field have aimed to change how people interact with each other. While that's seen primarily online and with digital assets, it could also be seen offline when implemented alongside augmented reality. When gaming, in general, is tossed in, it gets taken to a whole new level.
Players can now earn rewards for playing games while taking advantage of more immersive experiences. With the pandemic still having lasting consequences, those can be attractive aspects. Not only could players enjoy social company without leaving the house, but making money through this could also be a possibility.
Known as Metaverse gaming ecosystems, these have drawn in more and more people in recent months. The popularity continues to rise, especially with how the underlying technology is expanding. Since the Metaverse economy is taking over, it's worth looking into what it is and how it can affect players.
Focusing on the core characteristics and how they can be utilized could be a priority.
What Are Metaverse Gaming Ecosystems?
Many players may be new to the concept of Metaverse gaming ecosystems. They'd be unsure of what they are. In short, they're a self-contained environment that allows gamers to play games, interact with each other, and perform other actions within that environment.
While they typically use a combination of augmented reality, virtual reality, and blockchain technology, they can also be interfaced with like a typical video game. Roblox may be one of the better-known Metaverse gaming systems currently on offer. There are multiple other up-and-comers, however, with each pushing the sphere even further.
Alongside implementing the above technology, they can also bring in social media and multiple other resources. These are typically included in-house. Roblox users can only interact with other Roblox users while in the ecosystem, for example.
Alongside gaming, Metaverse ecosystems can be found in multiple other areas, such as real estate. Cryptocurrency is a notable example of how it can be used in the finance world.
How The Metaverse Economy Is Taking Over
Image via Mirabella/Wikimedia Commons.
While Metaverse gaming ecosystems can offer many benefits, many gamers may not associate that with how the Metaverse is taking over. There are more than a few ways that this can be seen. The fact that the overall market looks set to hit close to $600 billion in value by 2027 proves that.
That's partly driven by how appealing the ecosystems and their related economies are. The major characteristics of Metaverse gaming economies appeal to a broad range of gamers. The possibility of earning rewards through gaming – often in financial means – is attractive.
There are four main characteristics of these ecosystems that players should be aware of. Though there could be others at play, most share some generalities, while the specifics may vary.
An Immersive Ecosystem
Immersion has long been a facet of the gaming industry. Up until relatively recently, however, complete immersion has been difficult to achieve. While plots, characters, and dialogue all help, there's always been something lacking. The ability to feel as though players are there has been one of the more notable aspects of this.
Players being able to get lost in a gameworld has become increasingly easier. The implementation of messaging systems and similar traits within Metaverse gaming systems was the first step in this. Coupled with online multiplayer, that's been relatively effective.
Then there's augmented and virtual reality. Metaverse gaming ecosystems combine all of these to create a more immersive ecosystem than previously seen. The top Metaverse gaming platforms all aim to replicate and implement this as much as possible.
If gamers think of Ready Player One, they're not far off from what this could become.
Use Of NFTs
NFTs, or non-fungible tokens, have exploded in popularity over the past few years. Gamers may already be familiar with the Ape character often associated with the area. NFTs refer to digital assets that can't be reproduced. While these are typically seen as images, they can be used quite dramatically in Metaverse gaming ecosystems.
Digital assets are simple to implement across video games, at least compared to other aspects of the industry. Think of how these can be used; players can purchase a specific weapon or armor NFT that can't be replicated in-game. These could be one-offs or released as part of a limited collection.
That's been seen in multiple other areas already; note the Ape character referenced above. While that means that there'll be a primary market for them – publisher to gamer – there could also be a secondary one. A player could spend $10 on a specific NFT, for example, and try to sell it on for a profit.
Naturally, that could either go well or negatively, depending on how the market responds. There's also the possibility that some of these NFTs could be game-breaking, depending on balancing issues.
Implementation Of Tokenomics
Image via Glyphus Scintillon/Wikimedia Commons.
Tokens can be seen as what people earn and exchange while within Metaverse gaming ecosystems. Tokenomics refers to the value of these tokens, alongside how they're used within the overall market. If the Metaverse economy is taking over, then these will become increasingly familiar.
Many players will already be familiar with the concept. They're what characters earn through performing specific actions. While these were often used to purchase specific things in-game – such as weapons, etc. – they're now used for much more. Loot crates, among similar things, may come to mind with this.
The main difference with these, however, is that instead of buying and having a small chance of getting a specific product, you can earn it. Coupled with that is the impact that these tokens can have. They won't simply affect in-game activities; they can also affect your use of the ecosystem itself.
Accessing certain areas, getting specific features, and more could all hinge on these features.
Development Of Community
Community has always been a part of gaming. From arcades to MMORPGs, gamers have always found a way to interact with each other while playing. Now that the Metaverse economy is taking over, this is being taken to a new level. To make Metaverse gaming ecosystems succeed, that needs to happen.
Players will need to engage with others in the community. The likes of Meta and other companies are trying to push this as far as it will go. Players can not only engage with the people around them, but also the ecosystem itself. NFTs and other digital assets are proof of this.
Metaverse Gaming Ecosystems: Wrapping Up
The Metaverse continues to grow, with more and more companies jumping on the bandwagon. With the potential benefits that it can offer, it's easy to see why many people – especially investors and early adopters – are interested. Then there are Metaverse gaming ecosystems.
Though still in its infancy – like many other aspects related to blockchain technology – it's proven to be popular. It looks to keep expanding in the coming years, with firms investing millions in the technology and related areas. Whether gamers want it or not, the Metaverse economy is taking over.
That doesn't have to be a positive or a negative. Instead, it simply seems as though it'll simply keep coming.
What do you think of Metaverse gaming ecosystems? Do you think the Metaverse economy is taking over? While some people believe that it's a good thing, others see it as a negative. What do you think? Let us know in the comments!
Featured image via ZZ Bottom/Wikimedia Commons.
A passionate gamer and dedicated writer, Luke Luby has been covering video games and pop culture for multiple years.
Leave a comment