How to Set up Your Dream Game Room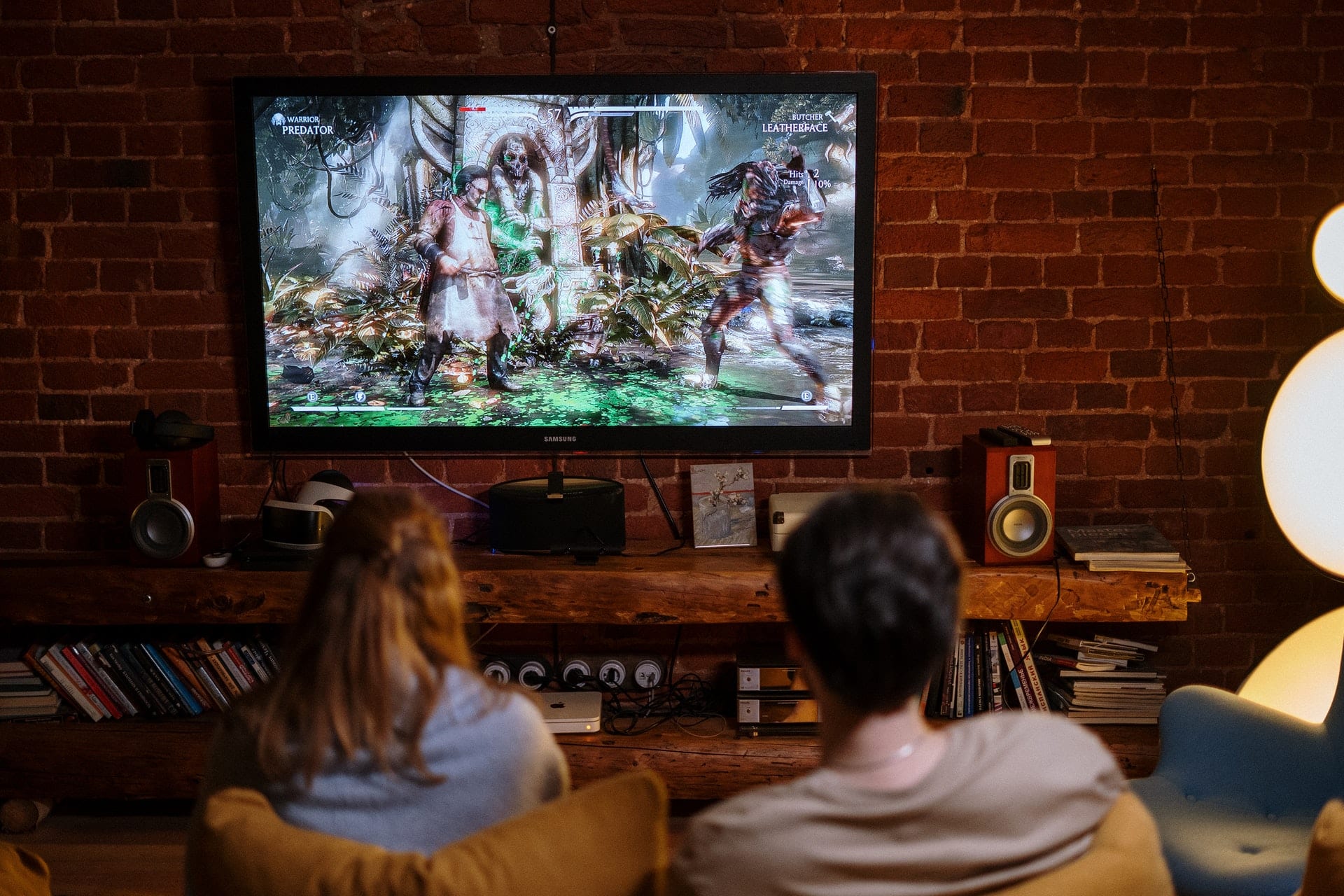 Sure, it's great to have a personal gaming set up in your bedroom, but have you ever dreamed of dedicating a whole room to a gaming space? If this sounds like something you've considered, then this guide is made for you. We've assembled six top tips for designing the ultimate gaming room for you, your friends and family to enjoy together. 
Tip 1: Optimise space 
Of course, a larger room would seem more ideal in creating your dream gaming space, however it's just as easy to achieve while working with limited square footage. To do this, you'll need to optimise your space as much as possible – throw out any clutter and use smart spacing when placing any furniture like sofas or bean bags. This way, you'll hopefully have enough elbow room to enjoy spatially demanding games like those including VR. 
Tip 2: Decorate!
While you may be considering taking a more minimalist approach, you can easily add a burst of personality into a gaming room with decorative pieces from your favourite games, such as figures, collectibles, and other merchandise that you really love. Try installing cool shelving units to add more depth to the room and keep everything organised. Depending on your theme, you can try hanging vintage or LED lighting around shelves to create an impressive illuminated display with sharp detail. Gaming rooms can be cosy too! Add throw pillows and blankets with your favourite prints or consider buying gaming chairs that recline – talk about the ultimate gaming night in. 
Tip 3: Go Retro
Who doesn't love a gaming throwback? Decorate walls with art from your favourite retro games or, if the room is big enough, invest in arcade machines like Pinball FX3 to challenge others in old school style. If you're inviting friends and family in, this'll mean there will be something to play for everyone and it will help to make the space more intriguing. Retro features can also create a striking contrast with any high tech gaming that you have in the room. 
Tip 4: Invest in A High Quality Sound System 
When it comes to bringing your games to life, it's often recommended to invest in a great sound system. While not a necessity, rich audio quality is ideal for gamers who don't want to use headsets but still love to immerse themselves in the experience. 
Tip 5: Keep Beverages and Snacks on Demand!
For the ultimate gaming experience with friends and family, keep beverages and snacks on demand with a mini fridge to stock all of your favourite treats. You can even go a step further with a home mini-bar that has customised drink dispensers! 
Tip 6: Add A Feature Wall 
Feature walls like brick, stone, or even murals can make great additions to any gaming room and can help you fully escape to another world. They can also easily create the illusion of a bigger room – result! Depending on your choice, feature walls can be super futuristic, making them perfect for any sci-fi fan.
Image Credit
Leave a comment