Defending Jacob Review – We've Seen It Before, But Not Like This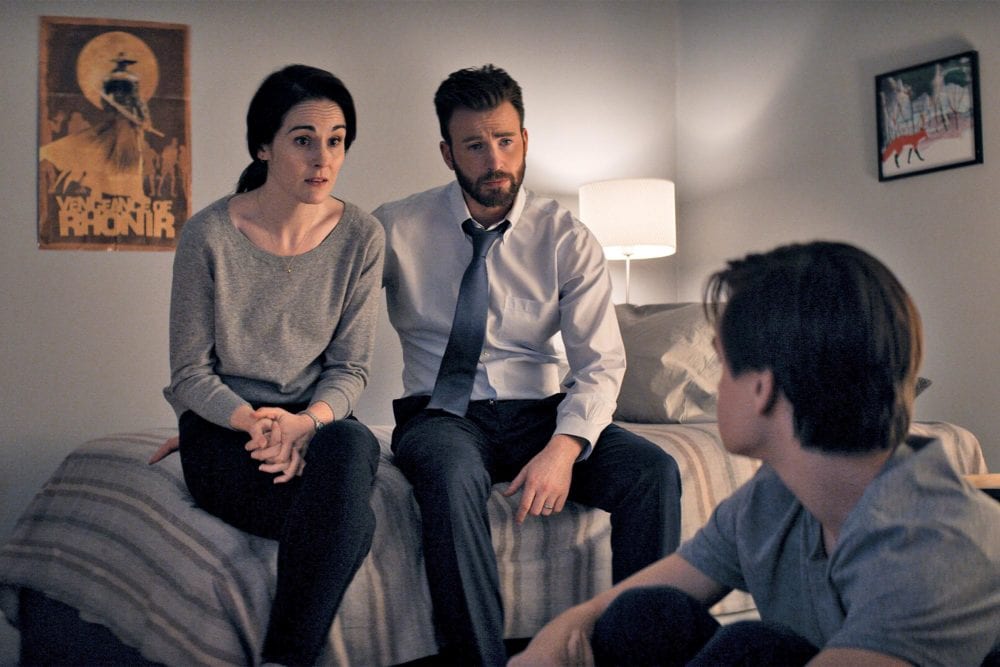 I had heard plenty about Defending Jacob before it hit Apple TV+. My attention was caught, and my constant desire to see the success of all the child actors from It made it even more intriguing. Plus, who doesn't want to watch more Chris Evans? Yet, for some reason, I kept putting it off. If it weren't for the overwhelming number of promoted tweets and the recommendation by a friend, I may have never bothered to start it. Surprisingly, I'm glad that I waited as long as I did. By the time I got around to watching it, all the episodes were already out, allowing me to watch all eight in one sitting. Defending Jacob is, and as you'll see in this review, a slow burn that only ends in clouds of smoke rather than starting a fire.
We'll save our spoilers until the end of this post. If you haven't given the series a chance, feel free to read on anyway. I'll warn you before I say too much.
Defending Jacob Review – Mediocre For Some, Perfect For Others
There are shows that you see and forget about it the next day. Defending Jacob is not one of them. This is the type of show where you want to read about and get insight from your friends. So, while doing my post-series internet sweep, I quickly realized that not everybody adored this show as much as I did. Reviews have been showing differing opinions. Some say that the series is nothing more than a cable TV courtroom drama, while others praise every second of the time that we spend with the Barber family. But, before we get into our real review of Defending Jacob, let's give a quick rundown on what it's about.
Andy Barber (Captain America – I mean, Chris Evans) is an assistant district attorney and the father in a seemingly ideal family. When Andy is called to lead an investigation on the murder of 14-year-old Ben Rifkin, he's pulled in to some upsetting leads that point toward his own son, Jacob. He's forced off the case and is thrown onto the other side of the court system. The miniseries follows Andy and his wife, Laurie, as they try to keep their son out of jail, desperately trying to prove that he's innocent. But is he?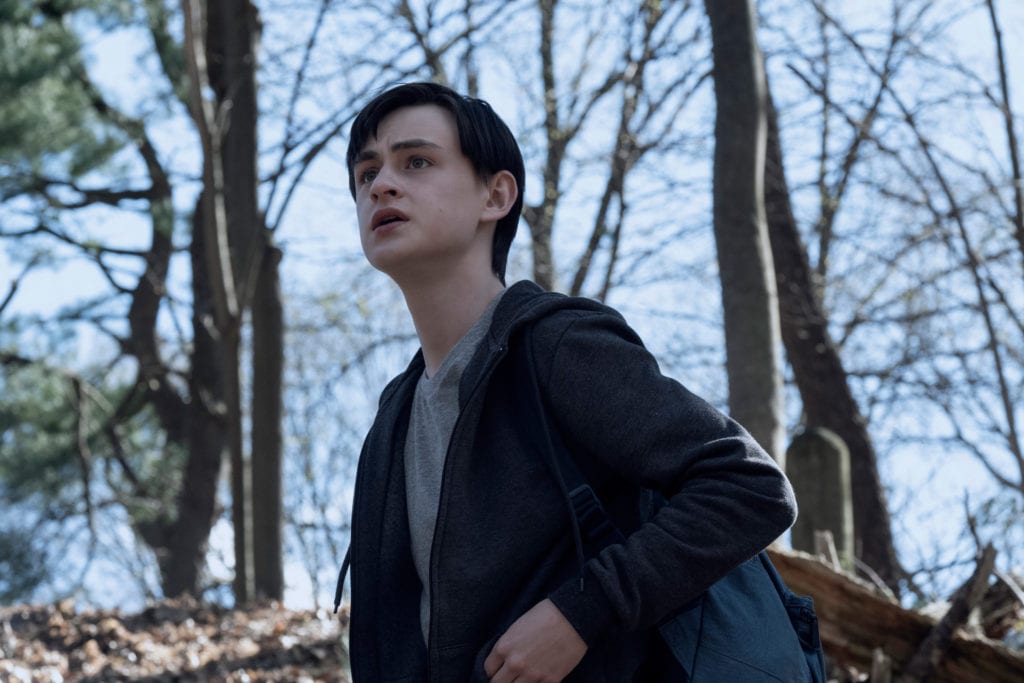 Image via Apple TV+.
More Than A Cable TV Drama
Murder mysteries, whodunit stories, and deeply upsetting crime dramas seem to be everywhere lately. Some viewers eat these stories up with a near morbid curiosity in anything killer. Though, the rest of us can tire of these tales pretty easily. I was pretty worried that this show would be a mere repetition of all the others. There are just enough intricacies threaded throughout the series that simultaneously makes you want to figure it all out, while also wishing that it wasn't about to end.
We've all seen Chris Evans as the heroic and moral superhero in everything Marvel and as the witty asshole in Knives Out (read our review here). This darker opportunity for Evans lets us see the power in his subtleties, as his every move tells us more than any of his words do. Michelle Dockery as Laurie and Jaeden Martell (It and It Chapter Two) also pull off awards-worthy performances, though in slightly more theatric ways. They're the perfect family, while also unknowingly being inches away from self-destruction.
Here is where I warn you. Spoilers are up next. That ending begs to be talked about.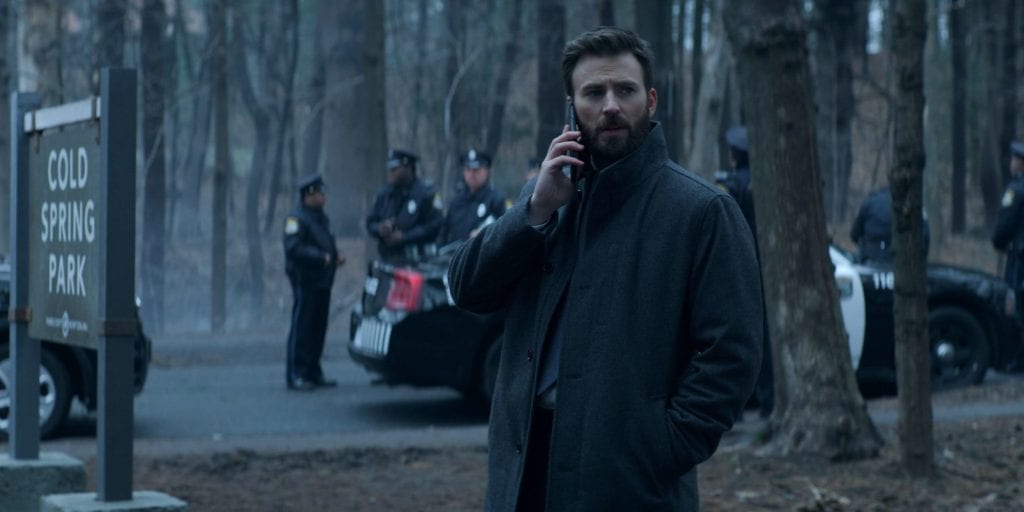 Image via Apple TV+.
Let's Talk About Defending Jacob's Final Moments
Again, spoiler warning. I spent the entire series making predictions about what would happen next, or who the killer was. My mind jumped from thinking that it was Laurie, to Leonard Patz, to Ben and then back to the beginning again. But all of my predictions didn't matter, because we never really find out. This infuriated many. I can understand that the uncertainty is frustrating. And I would usually be right along with the masses, shouting that we deserve to know after dedicating so much time. But the fact that we don't find out perfectly mirrors the realities of Laurie and Andy. We're going nuts wanting to know, and doesn't that make us understand Laurie's final decision even more?
Those who have read William Landay's book of the same name (disclaimer: I have not) may have noticed some key differences. The ones that stand out include Hope's lifeless body washing up on the beach, as well as Jacob's death from the car crash. While the uncertainty of Jacob's innocence remains, Hope's death points even more fingers at his guilt. The series seems to be keener on keeping us in the dark.
I'm going to go out on an unpopular limb. My speculations led to thinking Matt could have done it. That doesn't appear to be a popular choice, though the other options seem too easy. But, like the rest of you, I'll never find out. And I've made peace with that.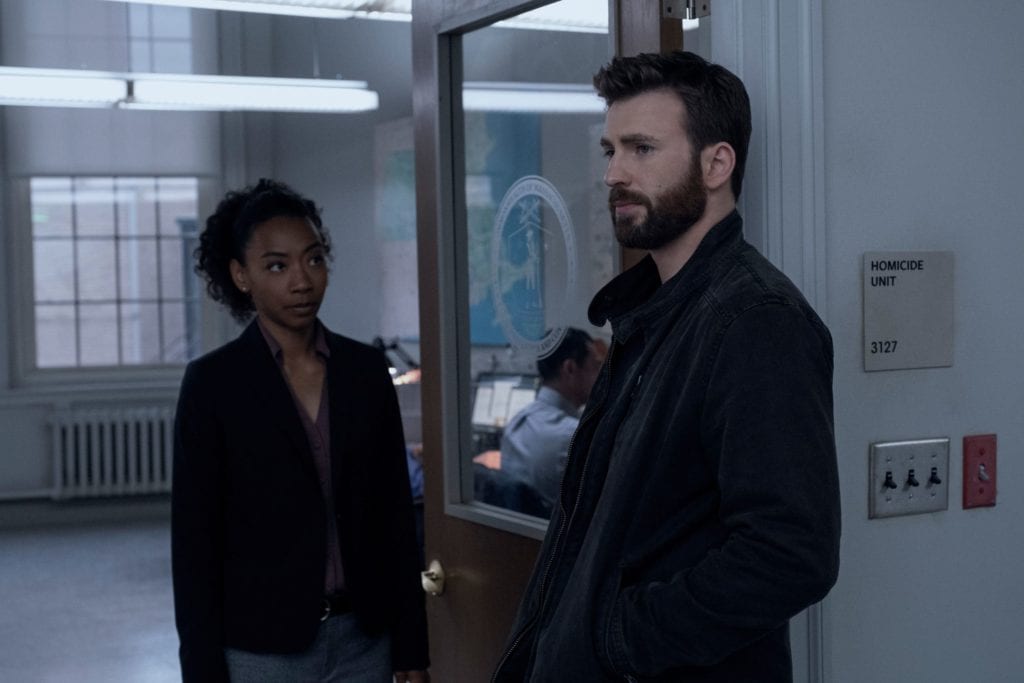 Image via Apple TV+.
Defending Jacob Is Worth The Watch
I think that the decision to keep us from the truth is an incredibly brave decision from the writers. And, quite frankly, the entire series would be ruined for me if they decided to make a second season that tells us who did it. The power in Defending Jacob is all found within its confidence in keeping the story interesting by giving us as little information as we need. Sometimes we never find out the answers to questions, but that doesn't mean that the story shouldn't be told.
So, as you can tell from this review of Defending Jacob, we're singing its praises. Though, as mentioned, some aren't too fond of the end or the slow burn of the story. For those who have watched it, we want to hear what you think! Do you have any predictions, or are you fine to sit with not knowing? Let us know in the comments!
Featured image via Apple TV+.
Meghan Hale is the kind of movie lover that has a "must watch" that is a mile long... and growing. When she isn't talking about the latest film and television news she is writing one of her many in-process novels, screaming film trivia at anybody who will listen, and working as a mental health care professional. Follow her on Twitter @meghanrhale for some fun theories and live reactions to all things entertainment.
Leave a comment