Grand Theft Auto 6 Leak Rockstar Takes Action
It seems that the whole video game industry is excited about Grand Theft Auto 6 – but some people are a little too excited! Over the last few days, the video game developer Rockstar Games was the victim of a serious hack. Many people dub the hack "the biggest video game leak ever," and it's not hard to see why. As part of the Grand Theft Auto 6 leak, fans saw unfinished footage of the game in early production, as well as some elements of the source code. Currently, it's unclear who exactly the hacker is, but they've certainly thrown a spanner in the works for Rockstar.It is no surprise that people are hotly anticipating the newest entry to the Grand Theft Auto series. After all, the last entry in the franchise, Grand Theft Auto 5, came out almost a decade ago. That's right – it's been almost ten years since we got an entirely new, single-player title! We've known for a while that Rockstar is working on GTA 6, even without the leaks. Recently, they publicly stated they'd started work on the game, although a release date was nowhere near consideration yet. According to other Grand Theft Auto 6 leaks, the game will "include a playable female protagonist" and is set in Vice City. If you didn't know, this is a fictional version of Miami. However, these were just rumours – until now.
Grand Theft Auto 6 Leak
Image: Rockstar
The recent Grand Theft Auto 6 leak confirms that many of these rumors were true. Namely, the main characters would be a brother and sister duo. This marks the first time players can play as a woman in the GTA series, aside from in GTA Online. Moreover, this leak confirmed other game details, including the setting. Naturally, Rockstar has been forced to take action in the only way it can.
In order to stop fans from discussing the leaks, Rockstar decided to disable comments across their social media platforms. For example, on Instagram, fans cannot reply to their posts, meaning nobody can talk about the latest Grand Theft Auto 6 leak. In addition to this, the parent company for Rockstar, Take-Two Interactive, began to send copyright requests to anyone posting videos of the leak on YouTube. Those who posted footage of the leak received a takedown notice, with some even being issued a copyright strike.
However, these efforts were in vain, as the Internet has continued discussing the leak. As such, Rockstar put out a statement about the leak, commenting on how it has affected the game's production. You can read it in full below:
We recently suffered a network intrusion in which an unauthorized third party illegally accessed and downloaded confidential information from our systems, including early development footage for the next Grand Theft Auto. At this time, we do not anticipate any disruption to our live game services nor any long-term effect on the development of our ongoing projects.

We are extremely disappointed to have any details of our next game shared with you all in this way.
Is the GTA leak real?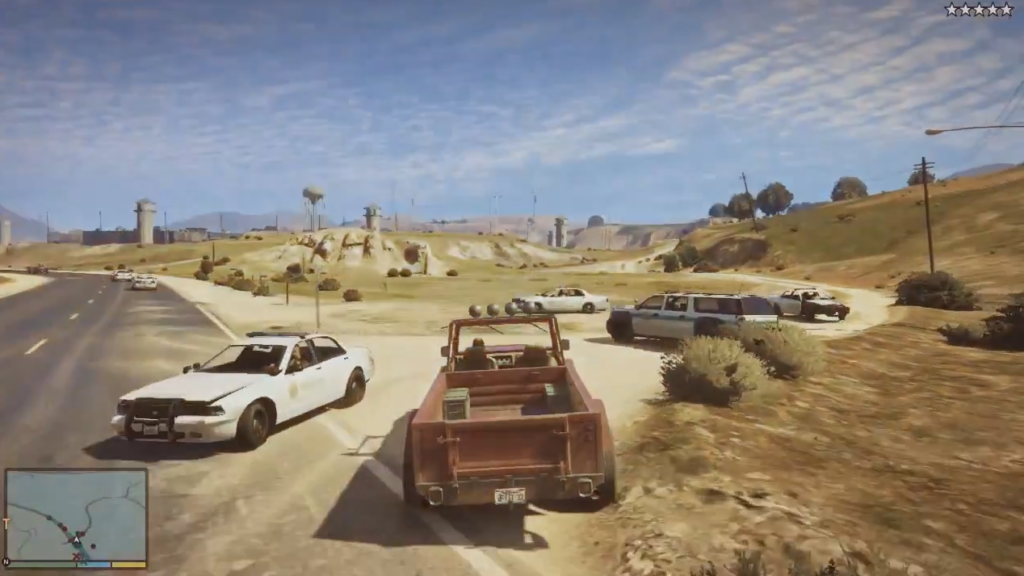 Image: Rockstar
Clearly, this statement indicates that the Grand Theft Auto 6 leak is very much real! According to Jason Schreier from Bloomberg, the leak is from an "early and unfinished" version, indicating that it could drastically change when Rockstar releases the game.
Currently, it's unclear what effect this leak might have on the game itself. In their statement, Rockstar also said:
We are extremely disappointed to have any details of our next game shared with you all in this way. Our work on the next Grand Theft Auto game will continue as planned and we remain as committed as ever to delivering an experience to you, our players, that truly exceeds your expectation.

We will update everyone again soon and, of course, will properly introduce you to this next game when it is ready. We want to thank everyone for their ongoing support through this situation.
We hope this Grand Theft Auto 6 leak doesn't cause too much trouble for Rockstar!
Hi! I'm Arvyn, and I'm an English teacher from the UK. I've been teaching English online for over 4 years to students from all across the world and all ages. Outside of work, I'm a huge fan of reading, video games, and playing with my adorable kitties. See ya!
Leave a comment