Dark Alliance Gameplay Preview And Release Date
Wizards of the Coast is finally entering a new era for Dungeons & Dragons video games. In short, the company allowed other developers and publishers to create cames within the D&D world for decades now. Wizards of the Coast is finally launching their own game publishing studio. The plan is to now expand the video game adventures within the universe like never before. That said, the new ventures don't mean a farewell to some of the most iconic D&D video games of the past. A great example is Dark Alliance launching later this year. A spiritual successor and continuation of the Dark Alliance games released at the turn of the millennium, the new adventure feels like a great first project for WotC. In this Dark Alliance gameplay preview, we're going to go over recent news on the game and the newly announced release date.
What is Dark Alliance (2021)?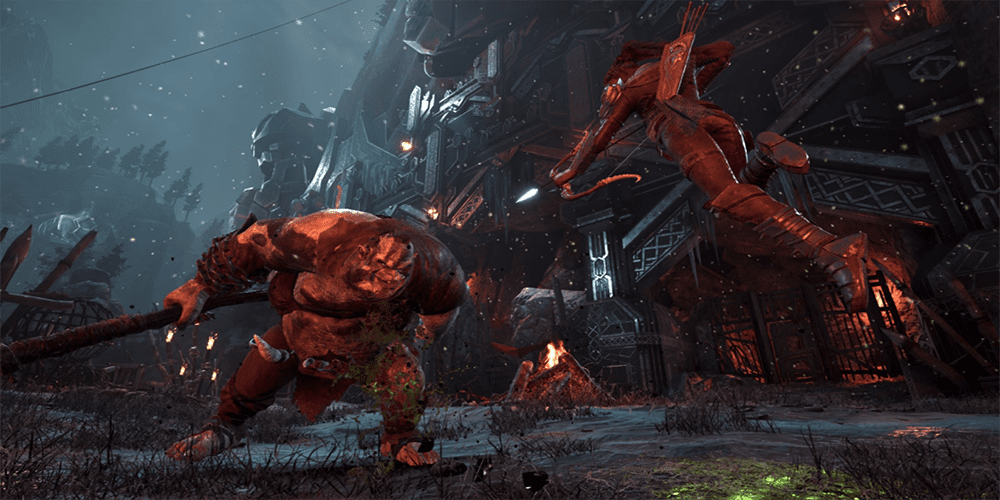 Image Credit: Wizards of the Coast/Tuque Games
Drawing from the Baldur's Gate Dark Alliance console games released in the early 2000s, the new Dark Alliance is an action RPG for basically any fan of fantasy games. If you're not deep into Dungeons & Dragons lore, then you're not left out of this adventure. Drawing from the world of D&D but keeping things accessible for all gamers, the Dark Alliance experience is one that basically anyone can enjoy. If you're a long-time fan of the franchise, then you definitely get some insight and knowledge that comes in handy.
In the most basic terms, knowing more about D&D isn't a bad thing for Dark Alliance, nor will you feel like you're experiencing something watered down for a more general audience. Right from the start, diehard fans will recognize the four characters you can play as in Dark Alliance. Some of R.A. Salvatore's most iconic characters play a central role in this game; Drizzt, Cattie-brie, Bruenor, and Wulfgar. Your goal: fight off enemies invading Icewind Dale and find the Crystal Shard. It's a simple premise but one filled to the brim with details and environments that bring the Forbidden Realm to life in a way D&D fans wanted for a long time.
In a recent Dark Alliance gameplay preview posted by developer Tuque Games via Xbox Wire, the studio promises over 30 monster types that pose threats to you along your journey. One type that has fans excited is the Verbeeg,  first introduced in Salvatore's The Crystal Shard. These horrific creatures have just about every attack possible at their disposal and will prove to be quite the feat to conquer.
Dark Alliance Gameplay Preview: Meet the Verbeeg
Image Credit: Wizards of the Coast/Tuque Games
The verbeeg are a cult favorite in D&D. It's exciting to see them taking a bigger role in Dark Alliance. The Tuque Games gameplay preview for the creatures looks especially exciting. Simply put, the Verbeeg don't necessarily seem all that horrific if you overhear them talking to one another. Catch a glimpse at them, and the blubber-insulated ogre-giants are a lot more terrifying. They have a taste for dwarves, but hell, they'll eat about anything. Even more menacing is their multi-faceted attack style.
Verbeeg will skewer and slam their way to a good meal. They also have quite the arm, so they'll work to throw harpoons at you to slow you down. A few special archetypes of verbeeg are even more menacing. The Butchter archetype for example carries around rotten flesh on their spears. If they slam the rotten spear to the ground, then the smell can reduce your stamina. The Trapper on the other hand will use traps in unsuspecting places to keep you in place so they can move in and plan their feast.
A Bright Future Awaits for Dungeons & Dragons Games
The recent news that even more games are coming from Wizards of the Coast is wildly exciting. Whereas an open-world Dungeons & Dragons game in the works offers a Skyrim-style experience, Dark Alliance focuses more on a traditional tabletop look. The original games in the series utilized a three-quarter top-down view, much like a literal tabletop game. Trailers for the upcoming Dark Alliance game like the one seen below point to a more traditional action RPG third-person view. It's a modern concession that might disappoint some, but it offers an easier entry point for non-D&D fans.
Of course, a trailer has the luxury of utilizing CGI mixed in with in-game footage to look cool. That said, the gameplay shown in the trailer above looks outstanding. I'm really excited to return to a series that I loved a lot back in the 2000s.
When the original Dark Alliance games launched, I was in elementary school and had no idea what Dungeons & Dragons was. That didn't stop me from loving every minute of the games. I'm guessing that part of the goal here, from the flashy trailer and the camera-perspective change, is to invite newcomers like I once was into the fold of D&D. If you're one of those people who aren't well-versed in D&D, then there's literally never been a better time to check it out. With an upcoming Dungeons & Dragons movie, more games, and a revitalized tabletop scene thanks to podcasts and live streams, the franchise is poised for a huge decade ahead.
Dark Alliance is set to release on June 22 for PC, PlayStation 4, PlayStation 5, Xbox One Consoles, and Xbox Series X|S.
Featured Image Credit: Wizards of the Coast/Tuque Games
Taylor is the Gaming Editor of Comic Years and a lifelong fan of video games. He holds two degrees in Political Communication and wrote a Master's Thesis on resistance movements, race, and the exploitation of college athletes. His wife and two Toy Australian Sheppards keep him sane.
Leave a comment