Cyberpunk 2077 DLC Confirmed, Next-Gen Version Taking More Time
The hype behind Cyberpunk 2077 seems insane to those unfamiliar with CD Projekt Red. For starters, how can a single game receive so much positive attention before it even releases? That's because there's a climate to the developer that the gaming industry celebrates. I don't think there's any inflation of the great work CD Projekt Red does. In fact, people undersell how tough it is to stay consistent in the industry. A little part of me assumed that any additional content for their upcoming title would be less than what they offered for The Witcher 3. I was wrong, because not only is Cyberpunk 2077 DLC confirmed but the developers are saying it will be no less content than The Witcher 3. The dev also spilled that the next-gen version is not going to be a launch title on PS5 or Xbox Series X.
Cyberpunk 2077
DLC Will Be "No Less" Than
Witcher 3
DLC
Image Credit: CD Projekt Red
Considering the massive amounts of content delivered post launch for The Witcher 3, the latest news from CD Projekt Red is significant. For those who haven't played The Witcher 3, first off, go do that. Well, finish this article, and then go play Witcher 3. The title is available on Xbox Game Pass for those who subscribe, so it might not even cost you anything. The game's DLC included two full story expansions and 16 DLC packs across hundreds of hours of new content. I don't mean to read into recent comments from CD Projekt Red president Adam Kiciński, but "no less" DLC means we might get more. It's impossible to describe the quality of the DLC content for Witcher 3, but it elevated an already great game to new heights.
Does the move to offer DLC news before a game launches rub you the wrong way? It's one thing for developers to make you pay for additional content they choose to leave out of a base game. The history of CD Projekt Red tells us that's not the case here.
How CD Projekt Red Views DLC
For The Witcher 3, DLC offered both the developer and gamers a chance to expand on the game together. Firstly, the DLC for this game also came before the game hit shelves. A calendar laid out two DLC packs which would drop every week for two months after the game's release. Each DLC pack included the following:
Four to five new quests

New weapons and armor

Cosmetics (no in-game benefits except for visuals)

Eventually, a new Game+ mode with additional difficulties and considerations to gameplay
The story expansions added around 30 hours of gameplay alone, releasing around 9 months apart. Level designer Max Pears believes this approach to DLC allows "the game better with quality of life updates for the community as well, like how we improved the UI and things like that." 
When Will
Cyberpunk 2077
DLC Release?
For now, the plan is likely going to mirror The Witcher 3. Announcements of the DLC packs come three months before the game's release, which is now set for September after a delay. The rollout comes once the game hits shelves, which could change given the recent implications of COVID-19. 
Next-Gen Versions of
Cyberpunk 2077
Not Going to Be Ready by Console Launches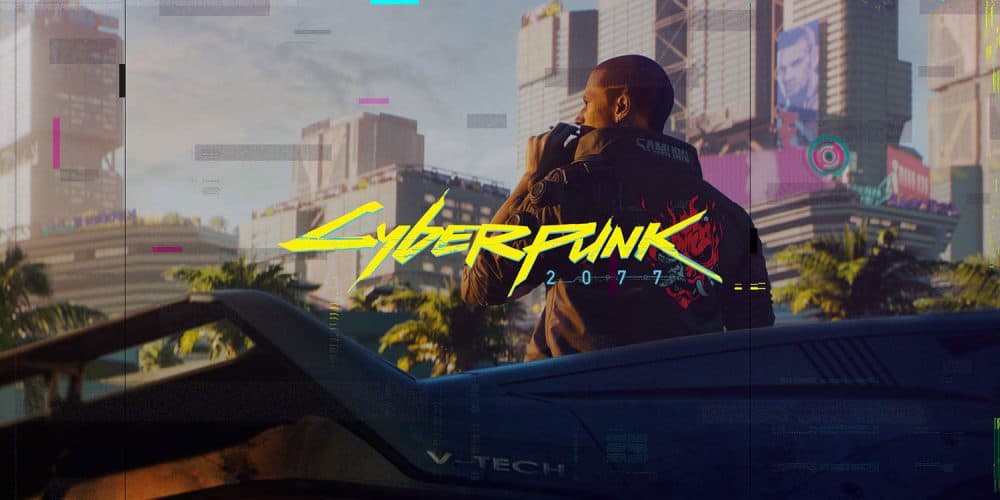 Image Credit: CD Projekt Red
One final tidbit we learned this week is details on the release of the next-gen versions of Cyberpunk 2077. Don't fret: if you purchase the game on PS4 or Xbox One, you will get a free copy on PS5 or Xbox Series X. Unfortunately, it won't be ready to go by the time the consoles release in Holiday 2020. CD Projekt SVP of business development Michal Nowakowski confirmed in the same interview referenced above that the next-gen versions aren't ready. The current game for PS4 and Xbox One wasn't ready for the April release date originally set by the developer. That's why we won't see Cyberpunk 2077 until September. It's no surprise the next-gen versions are taking longer. 
With any new console generation, the technology inside the new machines changes the way you can optimize your game. It's not shocking to know that the Xbox Series X and PS5 are going to be more powerful. That means the games could take additional work to make the most of the new technology. If you hold out for the next-gen versions, then you might be waiting months after the consoles release. My gut (which in no way is based on information and should not be considered factual) says the next-gen versions will release November 2021. 
With Cyberpunk 2077 DLC confirmed for an already massive game, are you getting excited for September? Let us know in the comments what you think of this upcoming, potential Game of the Year, release! Thanks for reading Comic Years for all things gaming, comics, and pop culture.
Featured Image Credit: CD Projekt Red
Taylor is the Gaming Editor of Comic Years and a lifelong fan of video games. He holds two degrees in Political Communication and wrote a Master's Thesis on resistance movements, race, and the exploitation of college athletes. His wife and two Toy Australian Sheppards keep him sane.
Leave a comment