The History of CD Projekt Red – Games and More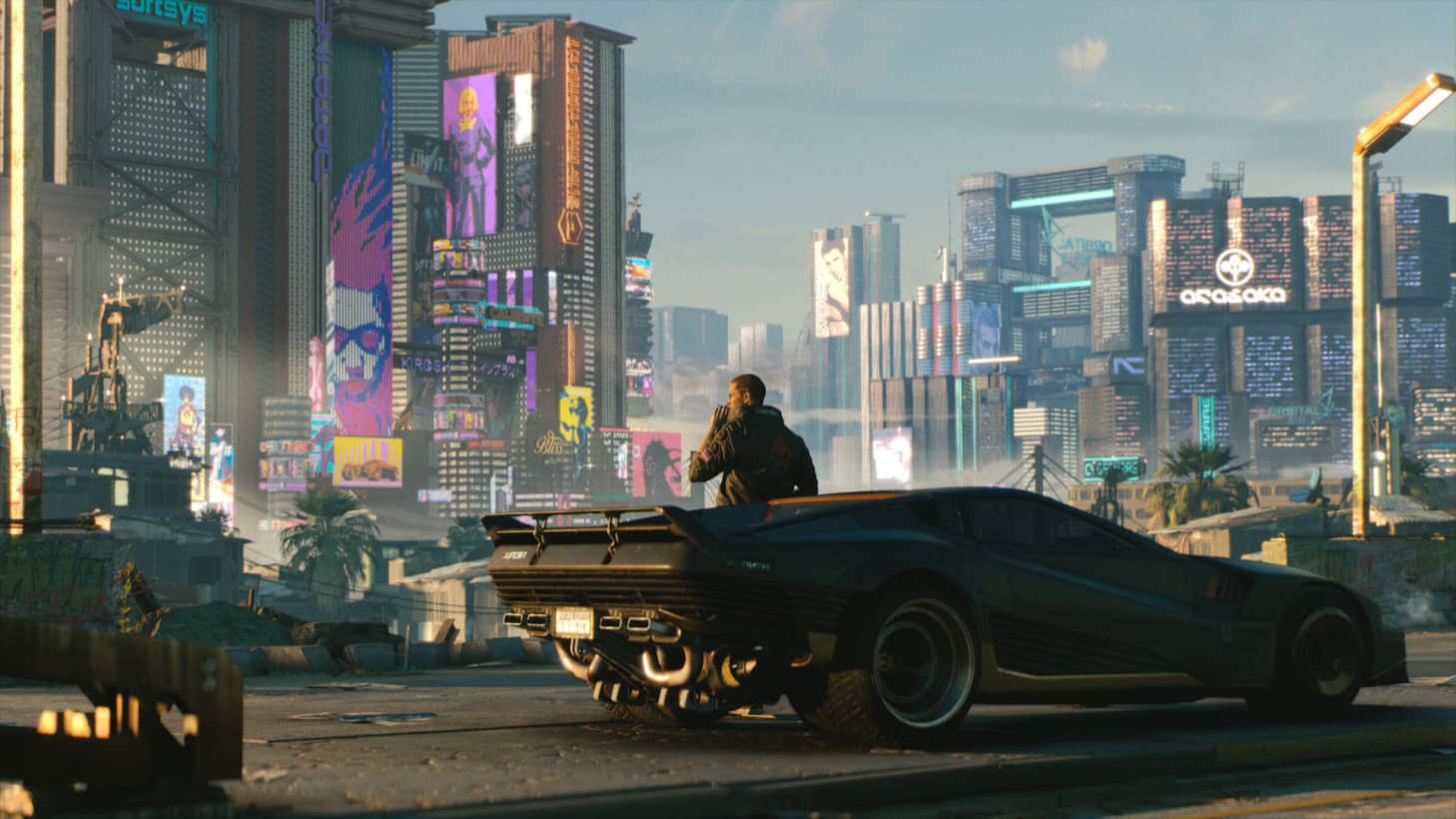 Ask any gaming critic or fan and they'll tell you they can already foresee next year's biggest release. Cyberpunk 2077 is going to be the biggest game of 2020. It's no surprise the company behind The Witcher 3: The Wild Hunt is garnishing so much attention and anticipation. In fact, when the company announced an upcoming RPG release way back in 2016, many wondered why the expected time frame was 2018-2021. The Witcher series features massive environments, amazing characters, and great combat. A lot of detail goes into the making of those games, and it's central to the history of CD Projekt Red and their development philosophy.
It's crazy to think that less than 20 years ago, the founders of CD Projekt Red tried to find a way to work in video games. Their beginnings were very much in the realm of bootlegging, and as they found their way to legitimate their craft, they grew to be titan of industry. With Cyberpunk 2077 on the horizon, let's take a look at the history of CD Projekt Red and how they got to where they are today. To start, we have to talk about piracy, scrapped projects, and a huge learning curve.
The History of CD Projekt Red – The Early Years
In 1994, Marcin Iwiński and Michał Kiciński lived in Soviet controlled Poland. Thanks to a crackdown on Western culture and imports, video games were scarce. In a lot of ways, Poland was stuck in the 80s in terms of video games being played. Polish copyright laws were not a factor in national life, so Iwiński began selling cracked copies of Western games at local shops and marketplaces. When meeting Kiciński in high school, they worked together to create a business out of the practice. 
As you can imagine, the practice was very sketchy. In order to get a bit more legitimate, Iwiński and Kiciński started importing games from the United States. They were the very first to import US games to Poland, and mirrored a larger trend. The early 90s found Poland transitioning to a market-based approach, making it perfect timing for CD Projekt. In a lot of ways, international news helped allow the history of CD Projekt Red to develop, let alone start at all. 
Founding and First Projects
Thanks to a rent free office from a friend, CD Projekt started with $2,000 and a big problem. Piracy is not something either were comfortable with, especially as an established business. Localization would bring Western games to the country for the first time, but it started as a very local, mom-and-pop type trade. Some of the early games localized by the team were Seven Stars and Leryx-LongSoft. They sold adequately, but a localized copy of Ace Ventura sold past the hundreds and into the thousands. This led them to their biggest break yet: work with BioWare. 
BioWare was a hot company following Baulder's Gate. Without a localized version in Poland, CD Projekt reached out to do the work for them. In order to boost its chance of becoming a hit in Poland, CD Projekt included bonuses with the packaging, and even hired popular Polish voice actors for the characters in-game. When the game released in Poland, it sold 18,000 copies on day one. This was the highest sales of any game in Poland at the time ever.
The History of CD Projekt Red after Baulder's Gate Success
When the company knocked it out of the park on Baulder's Gate, Bioware reached out immediately for Baulder's Gate: Dark Alliance. For this project, CD Projekt Red was able to hire more employees to make the final product even stronger. Unfortunately, Bioware's development team lost financial resources 6 months into the project, and the game was scrapped. With a coded game all set, but no rights to Baulder's Gate: Dark Alliance, the team at CD Projekt decided to start their first original game. The idea behind the title was to develop a series of games based on novels by Andrzej Sapkowski's Wiedźmin, a popular Polish author. They reached out for the rights, and soon realized they didn't know what to do next. 
The team worked for a year on the new game, and felt very disappointed by the product. After failing to earn a publisher, they decided to regroup and publish the game themselves. CD Projekt's publishing company, CD Projekt Red, started in 2002. The first project was a demo of their first original game. By 2003, they returned to the drawing board, spending two years regrouping. When the 2004 E3 Expo came around, their friends at Bioware had an offer. They were given a booth at E3, licensed their Aurora engine, and gave them a place to sell the concept of their game.
Early Budget Concerns
Despite success porting games, CD Projekt didn't have a ton of money. The budget for their first original game was way over their financial ability. The original 100 person team on the game cost 20 million złoty, or just over $5 million USD. Things only got more expensive as they ported the game into English. The goal after five more years of development ended up being a Western audience, so they finally settled on a name: The Witcher.
The History of CD Projekt Red – Witcher 1 and 2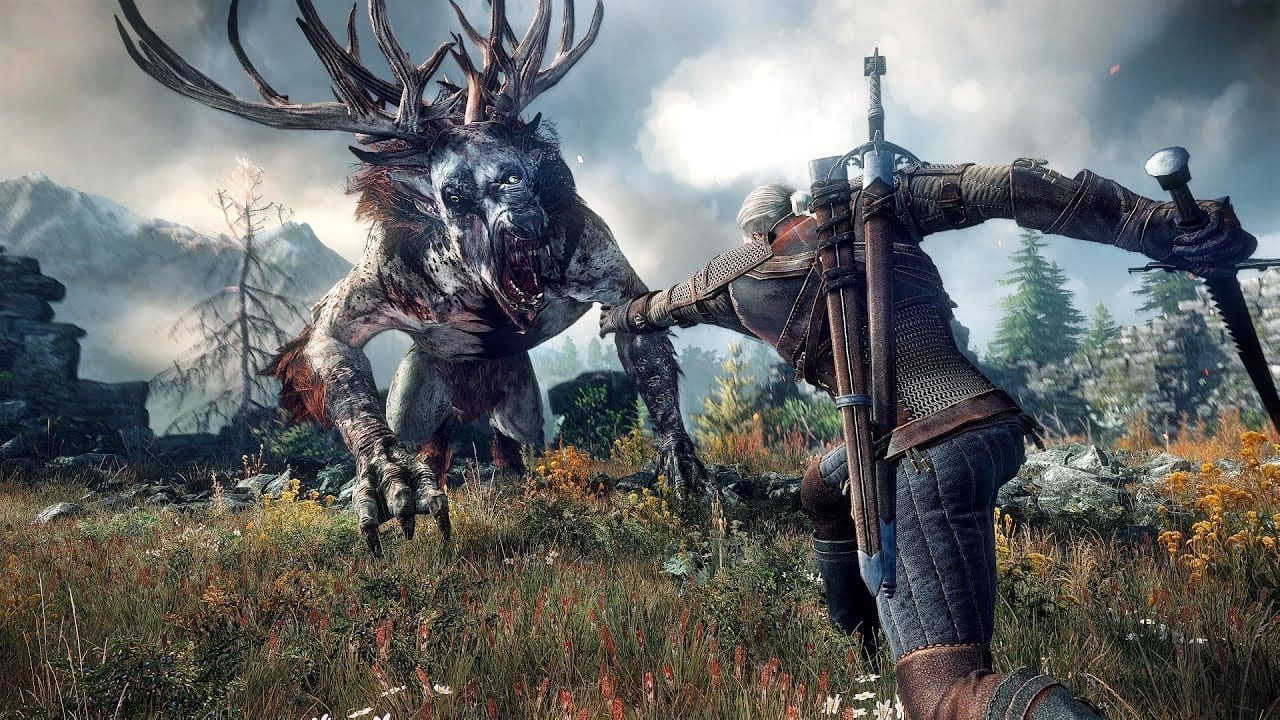 Image Credit: CD Projekt Red
Atari agreed to publish the Witcher after years of uncertainty. Sales were solid, making enough money to allow the team to start work on the The Witcher 2: Assassins of Kings. While working on Witcher 2, another team inside CD Projekt started building a new engine for The Witcher 3. This engine got put on the back-burner when a console port of the first Witcher game got green-lit. Unfortunately, the project never got finished, and ended up in game development limbo as funding stayed inconsistent. Atari demanded repayment for lost funds on the console port, but agreed to publish The Witcher 2. 
The Witcher 2's Response
The Witcher 2 earned the company a European Games Award, but they were far from stable. The scrapping of the Witcher's console port cost them dearly, and they faced bankruptcy. Luckily, the 2011 release of the Witcher 2 helped push over 1.7 million copies of the game and some much needed income to the company. The next plan was to top themselves again. 
The Witcher 3: Wild Hunt
Moving to a more open world experience, CD Projekt decided focus on Witcher 3 being a massive experience. The game took 3 and a half years to develop, with multiple delays. The largest delay stemmed from an internal debate on what to release the game to. The top execs wanted to focus on current generation consoles, whereas some of the programmers wanted to release the game to Xbox 360 and PS3 to maximize profits. After spending more money than ever, the game released in 2015.
Critics and fans praised the title, totally amazed at the experience. The game sold six million copies in the first six weeks, and made $62.5 million in the first half of 2015. The team released 16 DLC packs, all for free. This earned them a great reputation with fans. Two paid expansions were also available, and added more than enough content to warrant the price tag. Two spin off titles, a board game style title called The Witcher Adventure, and The Witcher: Battle Arena, a multiplayer battle game for mobile. If you loved Witcher 3, then there were other places to enjoy the world of the Witcher.
The History of CD Projekt Red – Post Witcher Plans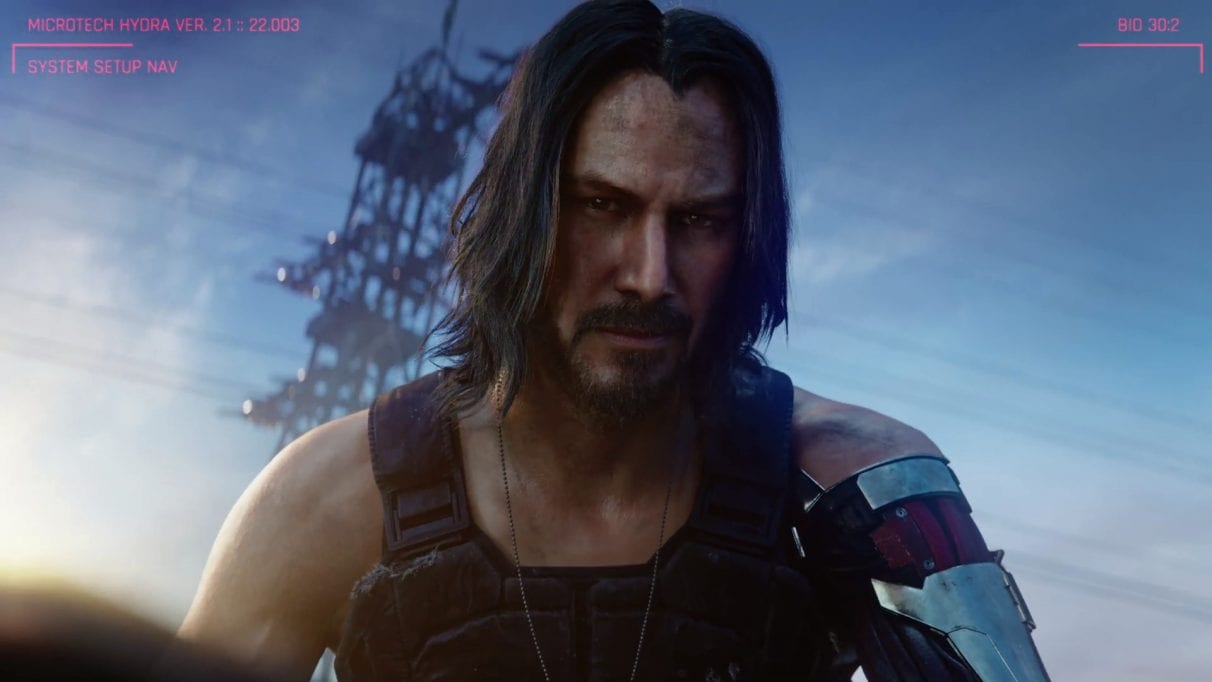 Image Credit: CD Projekt Red
The team said Witcher 3 would be the last game in the series. They earned Developer of the Year in 2015, and announced at their acceptance of the award that they started work on a new game. Serving as an open world title like The Witcher 3, the team would move to a futuristic, cyberpunk environment. Full of guns, crime, and interesting characters, Cyberpunk 2077 thrilled fans as every announcement came out. The game releases on April 16th, 2020. 
The History of CD Projekt Red – GOG
Let us travel back to 2008 shortly to discuss the company's distribution service, Good Old Games. With a passion for digital rights management free content, the service helps players find games that might be older and harder to find. This means they needed to take on games that did not have current licenses, calling back to their piracy days, but in a legal way. The team partners with major game makers to put older games on the service to keep their work alive.
At first, the project seemed like a failure, but now, the service is almost as popular as other distribution sites like Steam and U-Play. Nearly one third of Cyberpunk 2077 pre-orders are from GOG, which gives income to CD Projekt Red.
Excited for Cyberpunk 2077?
Like nearly everyone else, we're dying to play Cyberpunk 2077. We'll continue to follow the news on the game, and keep you updated right here on Comic Years. For anything gaming, comic books, or pop culture, make sure to keep reading Comic Years. We'll bring you news, reviews, and everything in between!
Taylor is the Gaming Editor of Comic Years and a lifelong fan of video games. He holds two degrees in Political Communication and wrote a Master's Thesis on resistance movements, race, and the exploitation of college athletes. His wife and two Toy Australian Sheppards keep him sane.
Leave a comment