Assassin's Creed: Jade Leak – Gameplay Recently Revealed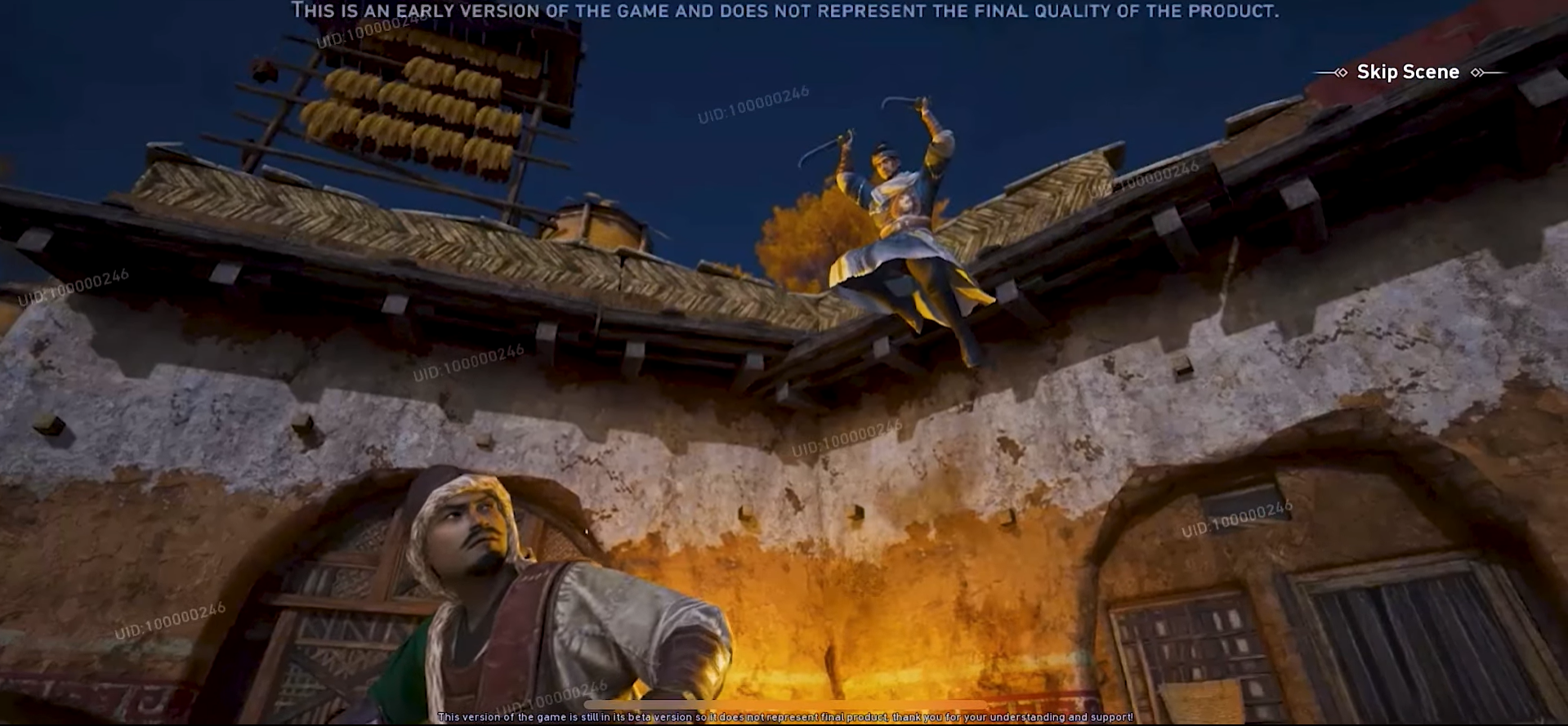 It's been a while since Assassin's Creed's last release. But, that doesn't mean the series has stalled. A recent Assassin's Creed: Jade leak shows that the series is making progress. The new mobile title looks quite polished. So, we might expect an early 2023 release.
I previously mentioned Project Jade in my article about Assassin's Creed in Japan. By then, we only knew that it was a mobile game set in China. Still, that wasn't the only announcement. Assassin's Creed: Mirage has already revealed a trailer. Plus, there's even a VR title for the series.
But, we might know more about Project Jade now than other titles. A recent Twitter post by @raqamitv leaked a minute of footage from the game.
تسريب أول فيديو للعبة الهواتف Assassin's Creed Codename Jade
يستعرض رسوم وأسلوب لعب مثيـــر.
دون توفر معلومات عن موعد إصدار اللعبة.#اسسنس #assassinscreed pic.twitter.com/BPkUZ0mKHE

— TV قناة رقمي (@raqamitv) December 17, 2022
The gameplay footage appears to be from the first stages of the game. Mainly, we get to see button prompts—akin to a tutorial. But, it comes from a YouTube video that showcases a lot more about the game.
So, let's see what we've got here.
What exactly is Assassin's Creed: Jade about?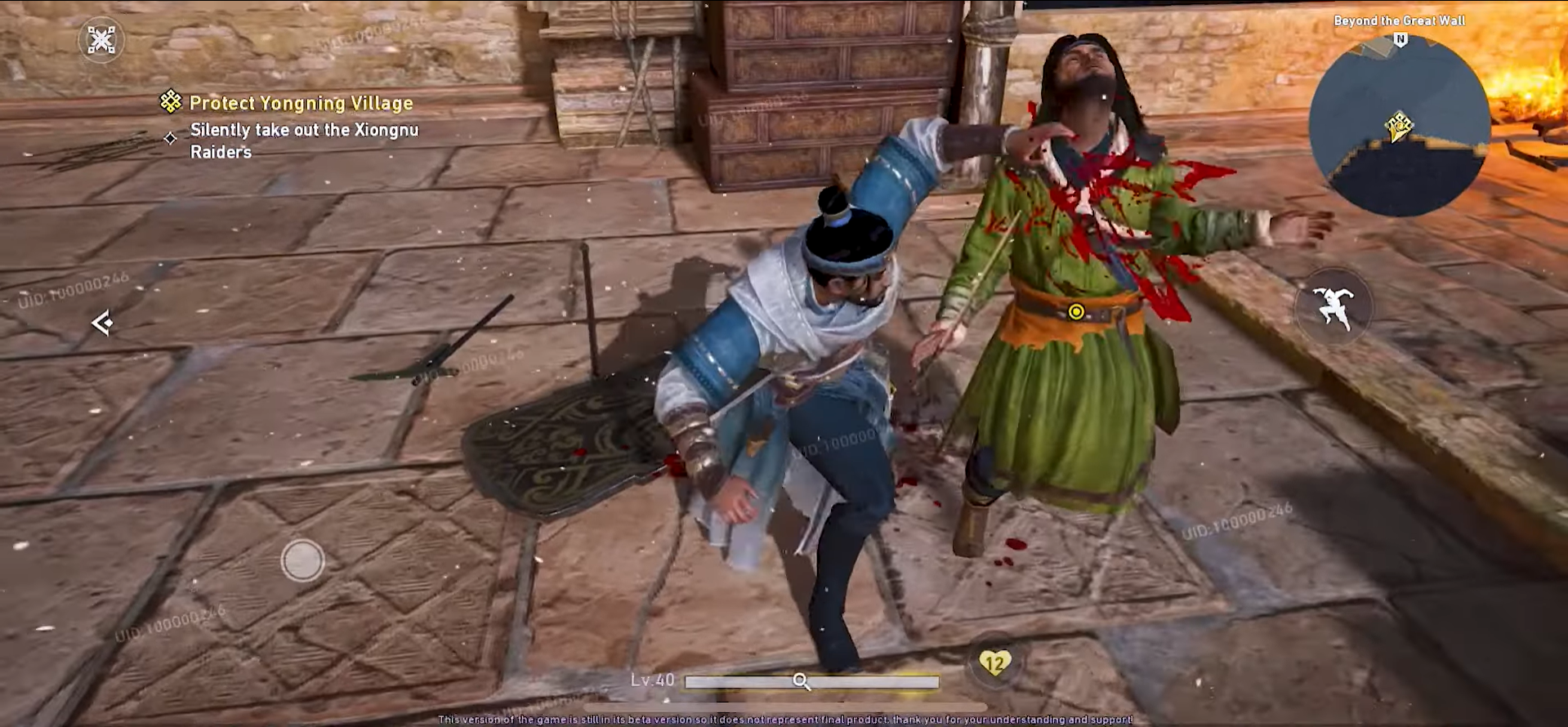 Players will take their own characters to the Qin dynasty. (Image credit: Ersin Çakı)
We know little about the new game's plot, though. We can infer some of it from the leaked footage. Yet, we'll have to dig a bit deeper if we want to find out more.
From the video, we know we'll be in China. We can see the main character leaping across the Great Wall of China. Moreover, we can see a village under attack beyond it. The Xiongnu army appears to be behind the raid.
We can see the main character and a companion named Xiang Zhen. Their objective is to hold out to aid the villagers' rescue. During the battle, they engage several troops while waiting for reinforcements. They appear to be part of an assassin brotherhood in China. That's because we can see their allies wearing assassin-like robes and weapons.
After a boss battle, we get to meet Meng Tian. He was a real-life inventor and general during the Qin dynasty. He shows up to aid the villagers and talk about an alliance with the assassins. So, we might see the brotherhood ally itself with the Qin army against the Xiongnu.
The Qin dynasty will make its first appearance in Assassin's Creed: Jade. However, it's been mentioned already in Assassin's Creed II and Dynasty. Jade will probably expand their history and lore.
Finally, we have to note one thing. Shao Jun was the first playable Chinese assassin. However, he won't be coming back for Jade. Instead, players will create characters before diving into the story.
What's revealed in the Assassin's Creed: Jade leak
YouTuber Ersin Çakı uploaded an iOS test of Project Jade yesterday. You can check out the full, 20-minute video above. But, I'll briefly summarize it below.
The first thing we see in the Assassin's Creed: Jade leak is character creation. Players can create a male or female character. Additionally, each one has four presets. You're free to customize these presents to your liking.
Then, we're thrown directly into the opening. It's an action-packed tutorial section. The player traverses along the Great Wall of China, as his allies fend off attackers. This works as an introduction to several mechanics: parkour, stealth assassinations, and more.
The players eventually leave the wall to dive into the village. There, we see the game's melee combat mechanics. There seem to be touch controls for attacking, special attacks, and dodging. These are apparent as the player advances through the battle.
Finally, the battle climaxes with a boss battle against Uluyjoti. The player faces him in a burning circle. The boss battle is typical: attack him until his health bar depletes.
After the boss fight, the game treats us to the aforementioned cutscene, where we see Meng. The rest of the video showcases some of the open-world gameplay and missions.
Fans appeared to be fairly excited about Assassin's Creed: Jade.
The Twitter post quickly appeared on the r/assassinscreed Reddit. That's where I found the original post and YouTube video. As you can see above, most comments were positive about the gameplay.
Lastly, we can see some hints about the game's mechanics. Level indicators appear on the enemies' health bars. So, it'll probably be an open-world RPG, like the latest releases.
Not the only game currently under development
As I already mentioned, this Assassin's Creed: Jade leak isn't the only news we have. Several more games are coming to the series.
Assassin's Creed: Mirage, former Project Rift, will arrive next year. It'll likely be the first game of the roadmap to arrive. But, two Assassin's Creed: Infinity releases are also on their way. There's Project Red, set in Japan and coming after Mirage. According to Ubisoft, it's the next step for its open-world RPG titles.
On the other hand, we have Project Hexe. We know a lot less about it. All I can say is it'll likely be set during the Holy Roman Empire. That said, the Valhalla team is behind Hexe. So, we can expect similar gameplay.
And, we also have something coming on the VR front. Project Nexus suffered leaks earlier this year. We know it'll be a VR title with 16 missions. We'll play with Ezio, Kassandra, Connor, and Haytham.
Finally, there's another Assassin's Creed mobile title, according to other media. But, we know virtually nothing about it. All I've seen is that it's a partnership between Ubisoft and Netflix. It'll launch exclusively on the latter.
Featured Image Credit: Ersin Çakı.
Leave a comment