New Black Panther Writer Is "12 Years A Slave" And "Next Batman" Scribe John Ridley
One of the best characters that came out of DC Future State was Jace Fox, AKA the Next Batman. John Ridley, the Academy Award-winning screenwriter of 12 Years a Slave, did more than create a Batman of a different race. Just as Bruce Wayne's Batman debuted in Gotham just when they needed him, Jace did the same. With Bruce presumed dead, the Magistrate ruling the city with an iron grip, all while hunting down capes, and the citizens living in fear, they needed a Batman to match the challenge. Ridley made Jace that Batman. So, it makes sense that Ridley is in high demand, and he just got one of the dream jobs any writer could hope for. Starting this August, John Ridley is the new Black Panther writer!
When John Ridley Takes Over as the New Black Panther Writer, What Will the Story be?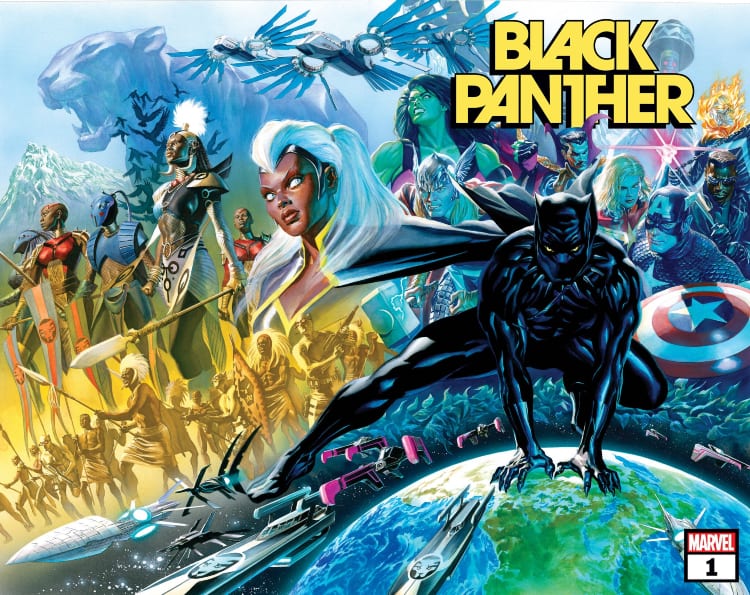 (Image: Marvel Comics)
As Ridley describes his vision for Black Panther in the New York Times interview, we'll see a "hybrid espionage-superhero thriller" and yet also "a love story." But Black Panther has always been more than just a superhero story, and Ridley certainly understands. "First of all, Black Panther is just a great character in and of himself," Ridley continued. "But being a young Black kid growing up, every time you saw a hero that looked like you, even if their background didn't reflect my lived experience, it was just something that made you feel closer to the wish-fulfillment that is intrinsic in graphic novel writing."
However, this is also a time of a great social shift. As Ridley says:
"We're coming out of a summer where we saw Black people fighting for our rights, standing up, fighting in ways that we haven't had to do in years. And it was really important to me after the year we had where we can have these conversations with Black people and we can use words like love and caring and hope and regret and all these really fundamental emotions that everybody has."
That's the kind of writer Black Panther needs, but even if Ridley is the new guy, he's not the first.
Ridley Will Follow One of the Most Impressive Comic Runs in Modern History – Ta-Nehisi Coates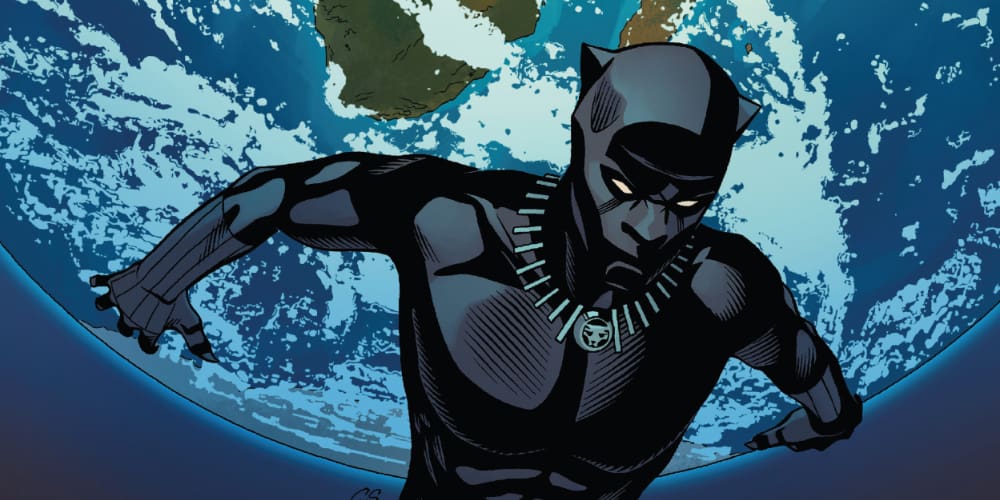 (Image: Black Panther (2018) #18, by Ta-Nehisi Coates, Marvel Comics)
When writers reach enough issues to make a thousand-page Omnibus, they already achieved something not many writers have. When they've reached multiple volumes of Omnibuses, that's legendary status. With sixty-eight Black Panther issues, Ta-Nehisi Coates is wrapping up the political – space – espionage – sci-fi – fantasy – social commentary – epic. Though his first few issues of Black Panther were, as one of my students said, "like a really cool SAY vocab prep book," Coates eventually found his footing. After all, Black Panther was the first comic he ever wrote. But Coates' work eventually landed him Captain America (which he is also wrapping). However, Warner Brothers recently announced something even bigger: a JJ Abrams and Ta-Nehisi Coates Superman movie. Not bad for someone who was once the answer to "wait, the new Black Panther writer is who?"
Ridley needs to follow up a legacy run. That's not easy. Sure, Ed Brubaker, Andy Diggle, Mark Waid, Charles Soule, and Chip Zdarsky have all had great Daredevil runs, but Brian Michael Bendis's run is the one comic readers bring up the most. Likewise, it really didn't seem like any writer could follow Peter David's X-Factor run. That includes Peter David. When he wrapped his X-Factor "Investigations" run, he returned soon after for All-New X-Factor. It was good, but not as good. It would be years before Leah Williams relaunched the title for Dawn of X. Sadly, its future is unclear as the series will go on hiatus when Williams starts The Trial of Magneto. What does this mean for the new Black Panther writer?
For a while, readers will constantly compare him to Coates…and Christopher Priest, but let's not make him too nervous.
(Featured Images: Marvel Comics)
Roman Colombo finished his MFA in 2010 and now teaches writing and graphic novel literature at various Philadelphia colleges. His first novel, Trading Saints for Sinners, was published in 2014. He's currently working on his next novel and hoping to find an agent soon.
Leave a comment