Star Wars: The High Republic Adventures #4 Review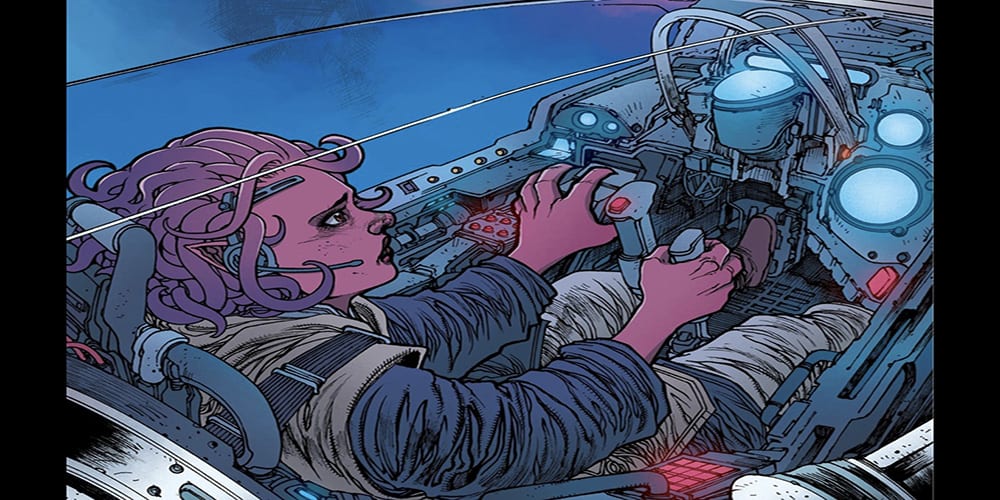 After a great three-week start, we get a bit of filler and set-up in Star Wars: The High Republic Adventures #4. With Krix and Zeen split from one another, the two feel lonelier than ever. Even worse, both the Nihil and the Jedi are using the young characters to gain an edge. It's exciting seeing these two relatively uninfluential figures in the galaxy gain such a role to play. While this issue wasn't all that exciting, we do see the potential build for a less predictable storyline overall. Here's our review of Star Wars: The High Republic Adventures #4.
The Junk Moon – Star Wars: The High Republic Adventures #4 Review
Image Credit: IDW
We open the latest issue of this IDW series with Zeen feeling broken. Her friend Krix, aboard the Nihil fleet, is mad at her for keeping her Force-sensitivity a secret. Lula, her new Padawan companion among the Jedi, knows something is up. It's a sweet sign of a budding friendship that Lula can pick out when Zeen is upset. She points out that her head tendrils tipped her off to Zeen's woes, not the Force. While the two talk things out, commotion erupts from the Jedi hanger as pilots take off for a skirmish. A routine passover revealed a possible Nihil outpost on Quantxi, a junk moon with no real resources. A perfect hiding spot.
The relationship between Marchion Ro and Krix in Star Wars: The High Republic Adventures #3 looked to be developing into a mentorship of sorts. The leader of the Nihil might be able to turn the angry young boy into an asset as well as a tool. Ro tasks Krix with tracking and taking down a junk pirate on Quantxi and it almost looks like he's fitting in well to his new role. That is until we see him stop to send one final request to Zeen: a plea to get away from all of this. He just wants to protect her and he's willing to forgive her for the secrecy. Unfortunately, the excursion distracts him from the mission at hand and the pirate gets away.
A Slight Bump in the Journey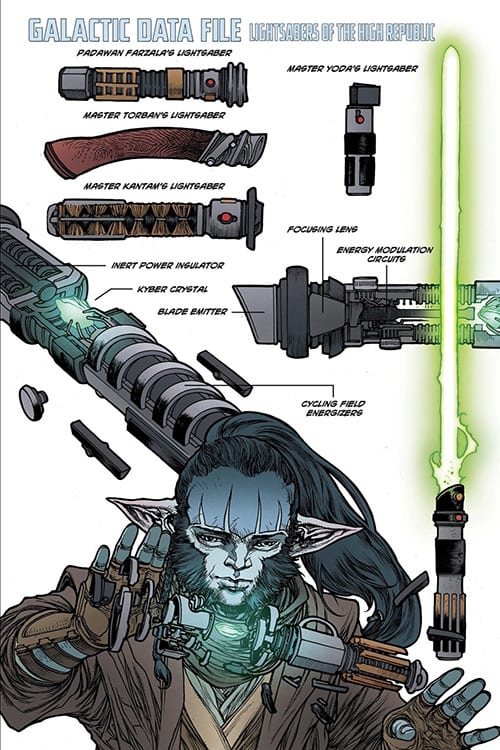 Image Credit: IDW
Lula loses track of Zeen in the hanger hubbub and finds that she's gone off to get Krix herself. Zeen even says that Krix is "her problem" and that she's grateful for what the Jedi taught her up to this point. Lula hops in a Vector with a few fellow padawans to go off to find Zeen. As Yoda and the other Jedi fight off attackers around Quantxi, Lula catches a distress call to the moon that surely indicates that this is the outpost the Jedi are trying to take out. If the Nihil are there, then Krix and Zeen will be in the fray too.
It's clear that the next confrontation for the Jedi and Nihil will take place on this junk moon. It's also likely to be where we see Zeen and Krix reunite. Both characters grew in the short time they got separated. It's likely that their interpersonal issues aren't over by any means. While Star Wars: The High Republic Adventures #4 wasn't a particularly interesting week, the series is still strong in its core story. I think a few well-written weeks on Quantxi can contextualize this uneventful week a bit better.
If you liked our review, then check out Star Wars: The High Republic Adventures #4, available online and in print at your local comics shop. If you're keeping up with The High Republic Adventures, then be sure to share your thoughts in the comments! Be sure to check out the cool guide to High Republic lightsabers above as well!
Featured Image Credit: IDW
Taylor is the Gaming Editor of Comic Years and a lifelong fan of video games. He holds two degrees in Political Communication and wrote a Master's Thesis on resistance movements, race, and the exploitation of college athletes. His wife and two Toy Australian Sheppards keep him sane.
Leave a comment