DC's Blue Beetle Wraps Film Production, Cast Shares New Photos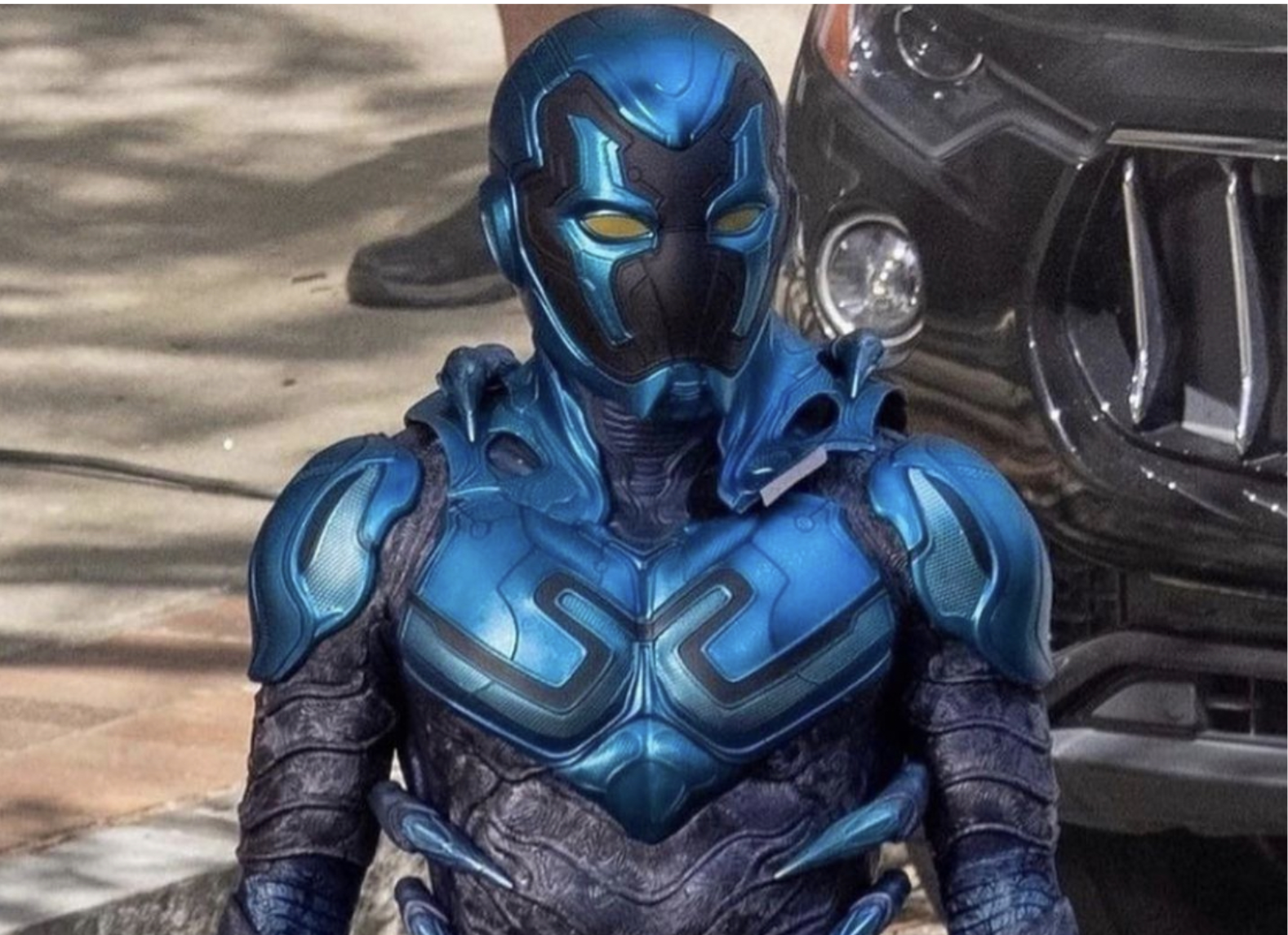 The most awaited DC's Blue Beetle movie has wrapped its film production. Cast and crew members share BTS photos in celebration of the film production's end.
DC's Blue Beetle movie is perhaps one of the most awaited DC superhero films of the moment. Aside from the comic book accurate suit of Blue Beetle, the movie will also introduce DC's first Latinx superhero. Cobra Kai star Xolo Maridueña will play the role of Jaime Reyes, a Mexican-American living in El Paso.
Aside from leading actor Xolo Maridueño, the movie will feature a Latin-led cast that includes George Lopez, Harvey Guillén, Belissa Escobedo, and Bruna Marquezine. Meanwhile, A-list actress Susan Sarandon will play the role of Victoria Kord, the movie's primary villain. Raoul Trujillo will act as the film's secondary villain in the guise of Carapax. 
Puerto Rican director Angel Manuel Soto (Menudo: Forever Young) led DC's Blue Beetle production. This movie is Soto's first dive into mainstream superhero movies. Originally, Blue Beetle was supposed to be released through HBO Max alongside Batgirl. However, Warner Bros. has decided to push for a theatrical premiere for the show instead of the original plan to premiere it on HBO Max.  
DC's Blue Beetle wraps filming
After months of filming, the production has finally ended. The cast and crew took it to social media to celebrate the success of Blue Beetle's filming production. One of these comes from the director of the film Angel Manuel Soto. In his photo, we can see Soto sitting on the front porch of a house with the caption that reads, "It's a wrap."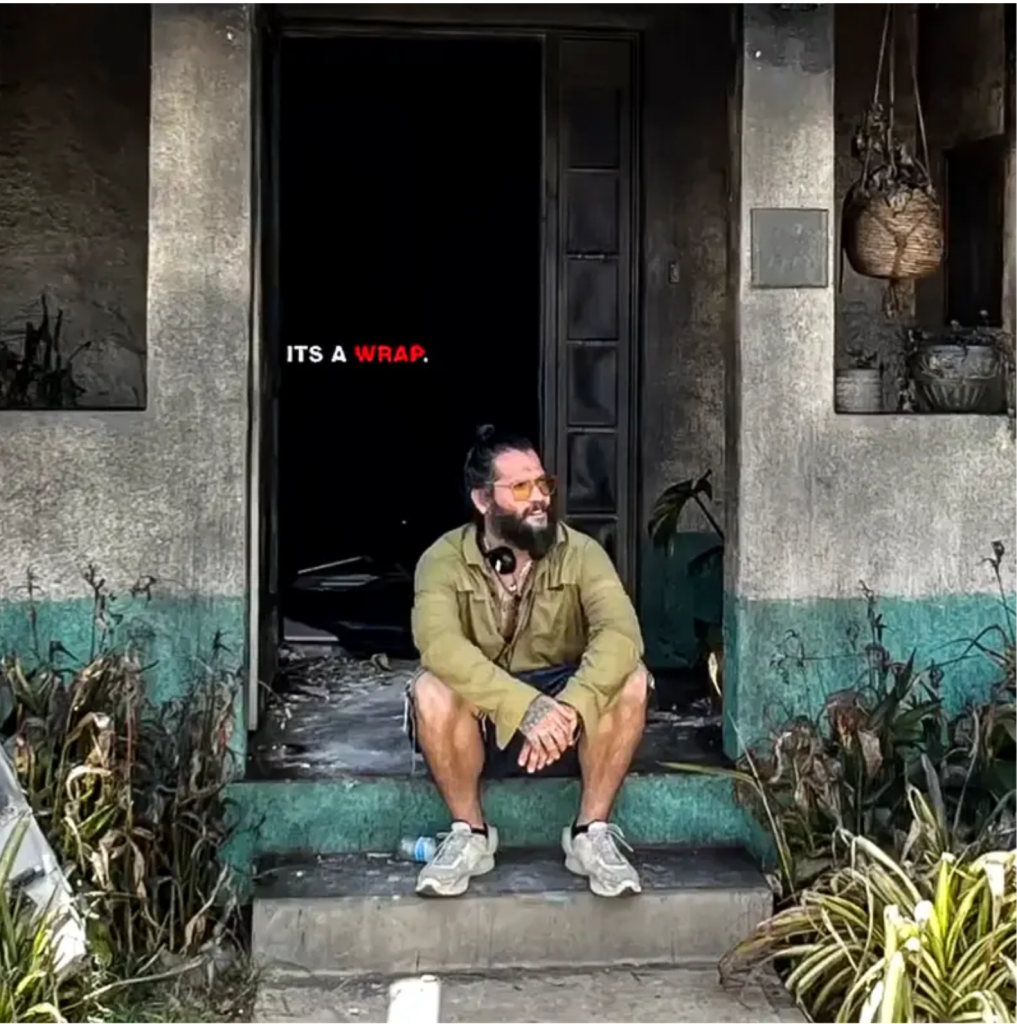 Instagram
Another star of the film, Bruna Marquezine, shared a snap of her and Maridueña cheekily talking to a crew member. Marquezine plays the role of Penny, who is the love interest of Jaime Reyes in the film.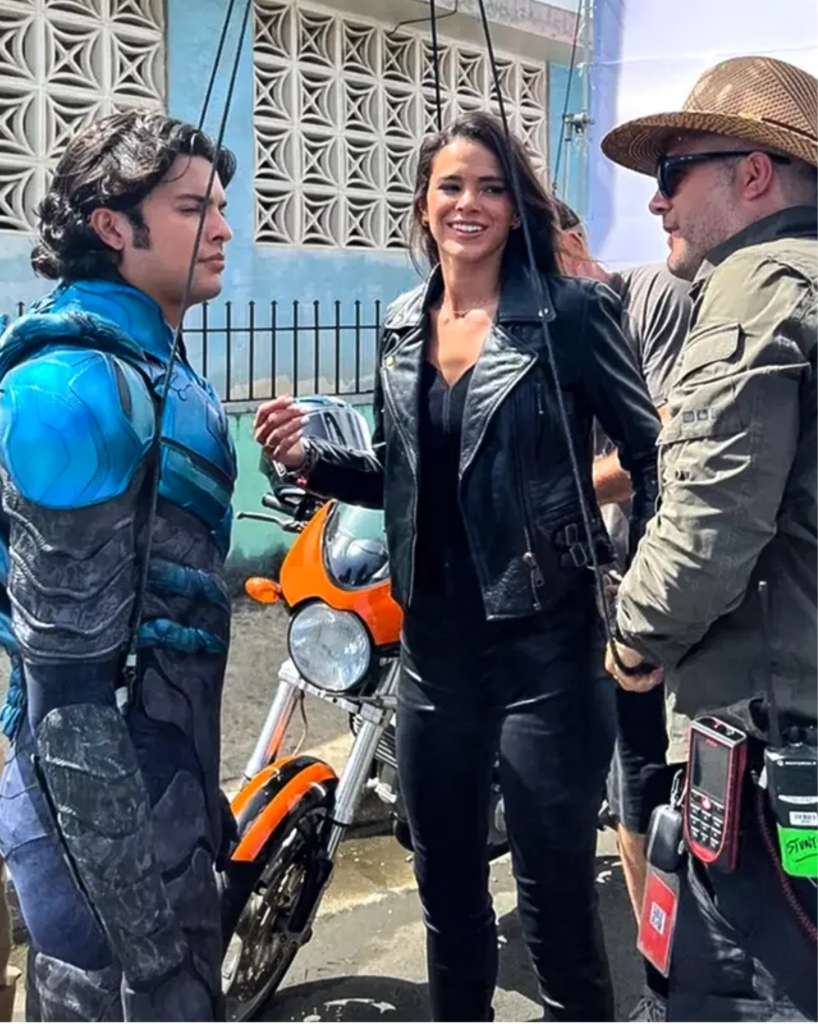 Instagram
In the shared photo, we can see Blue Beetles' blue suit. Since the set leaked photos last May, fans were pleased with how the film gave the nod to the comic book origins of the suit. Maridueña also shared words of gratitude to the fans who showed love for Blue Beetle's iconic suit. 
In an interview with Variety last year, Maridueña mentioned that he was excited to be part of a project with Angel Manuel Soto and the importance of representing a Latino character in mainstream media.
"The only thing that is on my mind right now is just the fact that he's Latino. I have so much pride in getting to be a part of this project with Angel, someone like him," he said. "I think it's so important, and I don't want to stand on the soapbox for too long but representation is so important."
Since Maridueña already has some background with fighting scenes, thanks to Cobra Kai, we'd expect nothing less from his performance in this film. In an interview with Variety, he mentioned that the flair of CGI and suits "will add a whole new crazy level" to the film.
What do we know so far?
Warner Bros. has yet to release an official plot for the film. However, given that this would be the first film about DC's Blue Beetle, it will most likely be an origin story for the Latinx hero. In the comics, Jaime Reyes is the third individual who was able to harness the power of the Blue Beetle. Reyes was a typical high school kid until he discovered the alien artifact. The Blue Beetle scarab attaches to his spine, which then allows him to summon a superpowered suit. With the suit, Reyes could create all sorts of weapons and shields that he'd use to defend his hometown and fight off any human and superhuman criminals.
DC's Blue Beetle starring Xolo Maridueña, will hit the cinemas on August 18. 
Paul is many things. He's a fan of anime, superheroes, and everything in between. He dedicates his downtime to annoying the heck out of his cats and dog.
Leave a comment