Who Is Clayface? Batman's Terrifying Most-Faced Enemy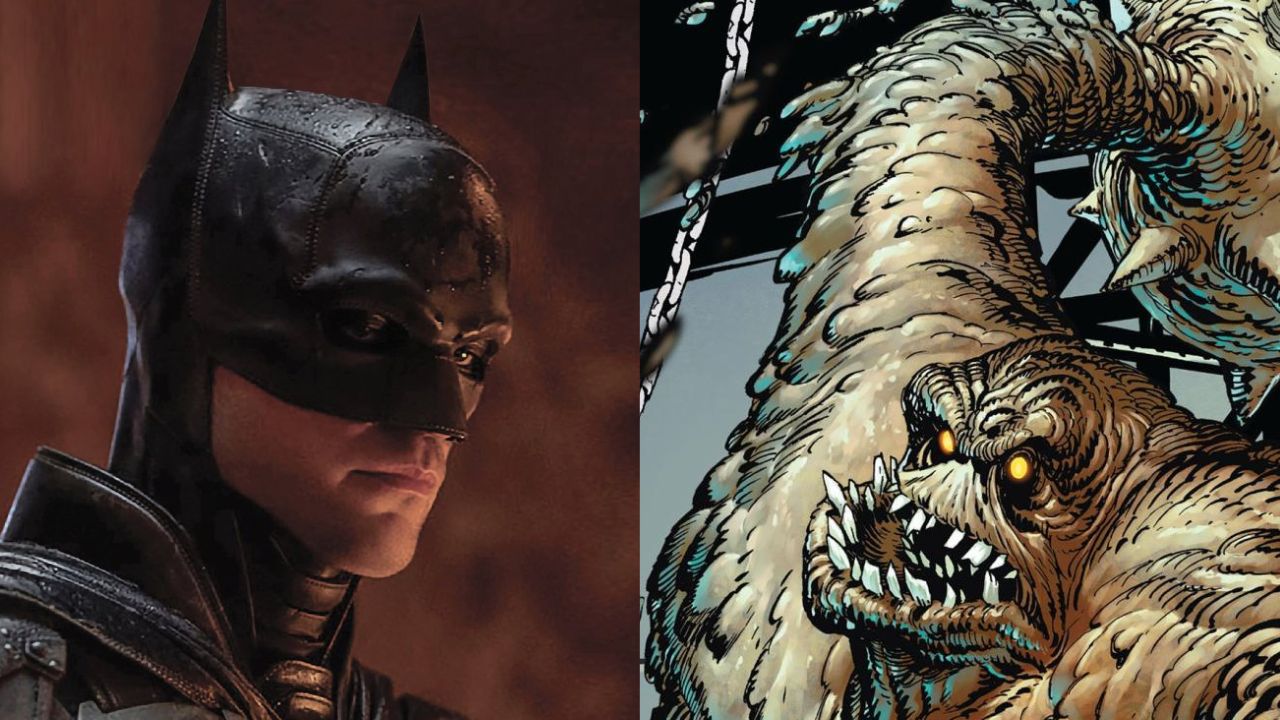 Today we will explore the character of Clayface, one of the most important villains in the Batman universe. This character has seven versions, making him one of the Dark Knight's adversaries with the most incarnations in the comics.
Almost all versions of the character have clay bodies and shape-shifting abilities. This feature makes him a very versatile being whose powers have varied dramatically over the years. 
As of 2009, Clayface was ranked by IGN as the 73rd greatest comic book villain of all time.
Clayface is one of the characters sounding as the possible main villain for the sequel to The Batman, directed by Matt Reeves. If this happens, it will probably be Basil Karlo's version, but let's get to know the character first.
Clayface DC Comics History

Image: DC Comics
Batman's fathers, Bill Finger and Bob Kane created the villain Clayface. The first Clayface was Basil Karlo in 1940. His first appearance was in Detective Comics #40, where he served as a second-rate actor.
It shows how this character began a life of crime using the identity of a villain he had played in a horror movie. In the Golden Age of comics, this Clayface appeared only twice.
During the Silver Age, DC Comics changed Clayface. Thus was born the second of these characters, inspired by Matt Hagen, treasure hunter, who has several powers of resistance and shape-shifting when exposed to a group of protoplasm.
By 1970, the third Clayface, Preston Payne, appeared. This time, he was a scientist suffering from hyperpituitarism. This character used the blood of the second Clayface to create a cure for his condition.
The fourth Clayface was Sondra Fuller of Strike Force Kobra. She used the technology of the terrorist group to become Lady Clay. From there, there have been several Clayfaces present in the comics.
Clayface Different Versions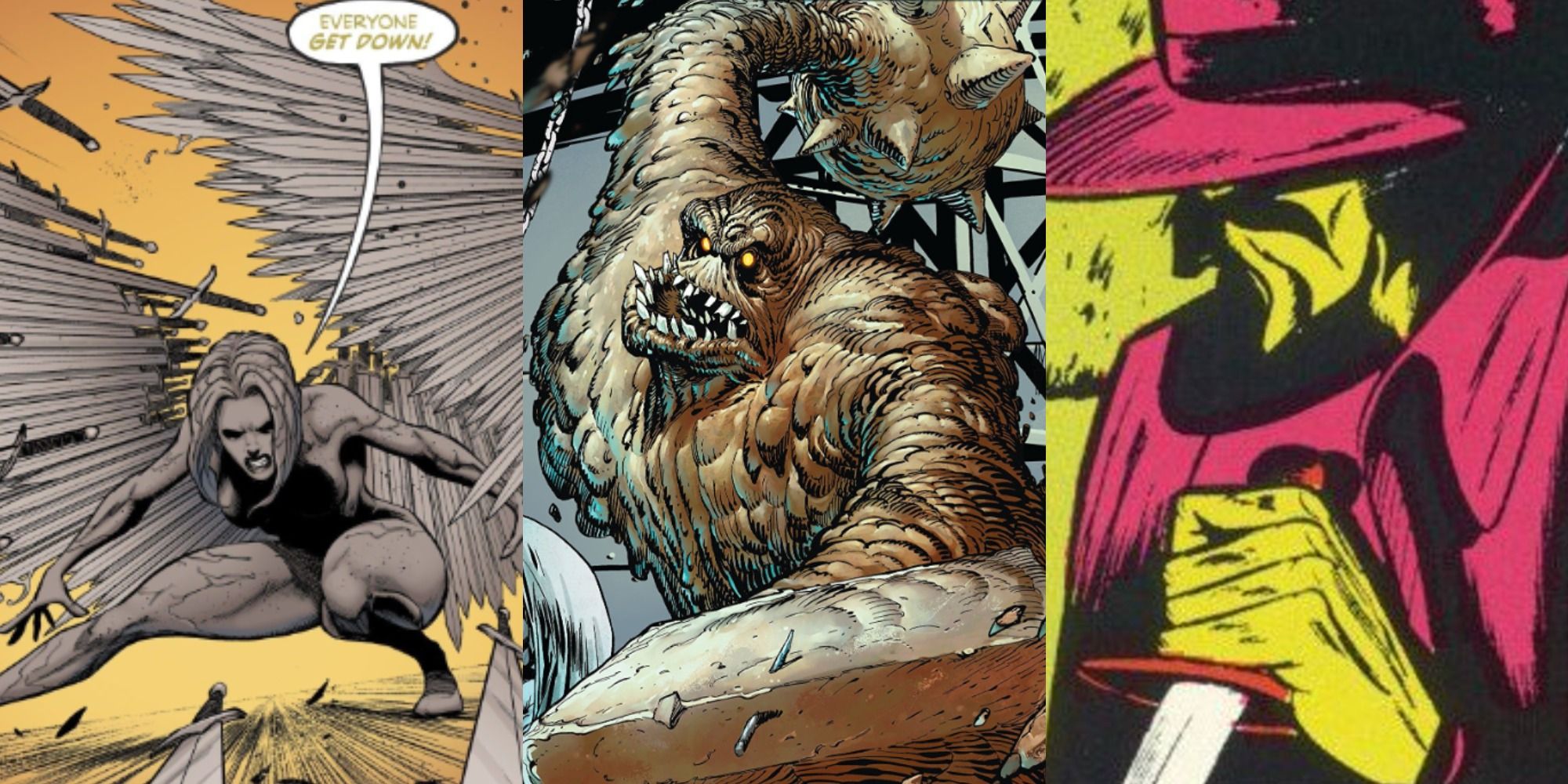 Image: DC Comics
The history of the Clayface has several versions and, of course, stages; we outline these below:
Basil Karlo
Basil Karlo was the first Clayface that existed, he was born almost at the same time as Batman, and his evolution was like this:
Clayface in the Golden Age
By 1940 the original version of Clayface appears, in his version Basil Karlo. The story presented in Detective Comics #40 is that of an actor. In this case, he is a second-rate actor who loses his mind when he hears that a new classic horror movie, Dread Castle, will be filmed.
In it, he had starred and would never act again. So, wearing a disguise of an actor, who was a villain, he begins to murder the actors. I represent the same thing that happened in the horror movie. I try to assassinate Batman and Robin without success.
Silver Age
A similar story marked the Silver Age for this one actor as that of Earth-One. But, he only appeared as a flashback where Alice Chilton recalls the growth of Bruce Wayne. That, since her son Joe Chill shot Thomas Wayne and Martha Wayne when he was on his way to becoming Batman.
Post-Crisis
The plot develops in the Post-Crisis stage; the character appears in a penitentiary hospital. At that time, another Clayface, Sondra Fuller, visited him out of curiosity.
Thus, Karlo devises a macabre plan; all existing Clayface would unite to assassinate Batman. He is trying in turn to resurrect Matt Hagen. But all this fails; Batman manages to defeat them.
DC Comics created several stories during this period, such as "No Man's Land" and "Infinite Crisis". There, he appeared in several plots, like when Clayface was a Secret Society of Super-Villains member, all to put an end to his nemesis, Batman.
Clayface in The New 52
The new stage of DC comics, The New 52, renewed Clayface as it happened with other characters, either superheroes or villains, focusing on the "Death of the Family" storyline. Ivy is seen using Basil Karlo for a bigger plan, which ultimately fails.
DC: Rebirth
As part of DC's strategies to surf the crisis of the moment, DC: Rebirth is born. This occurred in 2016, restoring continuity similar to the previous "The New 52".
DC Comics introduced Basil again as a handsome young man who suffered a car accident with serious sequels. He becomes Clayface by discriminately using a clay and putty-based chemical called "Re – Nu", which leads him to steal this product by requiring discriminate quantities. Batman tries to stop him, and Glory suffers serious injuries.
Infinite Frontier
In Infinite Frontier, Basil Karlo brings Killer Croc, the New Knockout Goddess, Firefly, and Cheshire as potential allies looking for a second chance. A whole plot unfolds that ends with Clayface and Killer Croc attacking Valley. Thus Selina escapes from the water.
Matt Hagen
Matt Hagen is the second version of Clayface. He first appeared in Detective Comics #298. DC Comics introduced him as a treasure hunter who finds a radioactive pool of protoplasm in a cave.
He accidentally dives into it, eventually transforming it into malleable clay, molding himself into almost anything he desires. But its effect is temporary, so he must frequently return to the pool to continue to have the same effect.
His criminal activities led Batman and Robin to put him in their focus. Batman then discovers his weakness and defeats him. Looking for Clayface at all costs to find a way to make his powers last, different stories unfold.
Clayface Preston Payne
Image: DC Comics
Preston Payne is the third version of Clayface. His first appearance was in Detective Comics #477. But, it is not until Detective Comics #478 – 479 that he makes his first full appearance.
This version of the character suffers from a disease called hyperpituitarism. And in his quest to find a cure, Clayface works at the S.T.A.R. Labs – Gotham Division. To do so, he uses a sample of Matt Hagen's blood, isolating the enzyme. 
Although successful, the effect is temporary. To achieve his goal, he discovers that he needs to transmit the contagion to dissolve to others, so he manages to survive. But, his mental health begins to fail. He, like the other Clayfaces, has his own adventures.
Sondra Fuller
Sondra Fuller is the fourth version of Clayface, also known as Lady Clay. She first appears in Outsiders (vol. 1) #21. The character is an active member of the criminal organization Strike Force Kobra.
She manages to transform into a shape-shifter by her employer Kobra's technology. She continues in the process because of her hatred of his face. This Clayface has powers and abilities identical to Matt Hagen's, except they are permanent.
The Mud Pack
The Mud Pack, as such, is not a Clayface but a trio of them. Before the fifth and sixth Clayfaces debut, Clayface III and IV join forces and break Clayface I out of prison.
They formed the trio The Mud Pack, where Clayface I gains the powers of the others by injecting himself with blood samples from Clayface III and IV. In this way, he becomes the "Ultimate Clayface". But he is also defeated by Batman and Looker. Clayface III and IV manage to escape.
Cassius "Clay" Payne
After the Mud Pack incident, Fuller and Payne escape and fall in love. Together they start a family with a son named Cassius "Clay" Payne. This is the fifth version of Clayface, who debuted in Batman #550.
At an early age, he was separated from his parents and held in a government laboratory. Among the most remarkable abilities that differentiate him from other Clayfaces is that he can separate parts of his body and develop his own mind. Also, if he can bond with another human being, he becomes Claything.
Dr. Peter "Claything" Malley
The character Claything results from the fusion between Dr Peter Malley and part of Cassius Payne's skin sample. This character is the sixth version of Clayface, and he can melt objects. To do this, he uses his eyes fixedly.
But Claything is destroyed when Cameron Chase psychokinetically turns his powers against him. His remains are stored at D.E.O. headquarters.
Todd Russell
Todd Russell is the seventh version of Clayface, who debuted in 2002 in Catwoman (vol. 3) #1. But, it is in Catwoman (vol. 3) #4 where the full version of this character is shown.
This Clayface has the power to change to practically any shape and size. He manages to prey on prostitutes in Gotham's East End. He manages to deter Catwoman by containing her severed head inside a freezer.
Johnny Williams
Johnny Williams is, so far, the eighth version of Clayface. He made his debut in 2005's Batman: Gotham Knights #60. He is presented as a former firefighter in Gotham City who manages to transform into a creature based on clays after an explosion in a physical plant.
This character discovers his transformation after he accidentally murders a prostitute. Horrified, he tries to take his own life by committing suicide, but to no avail. He discovers that he is a Clayface.
Clayface Powers and Weaknesses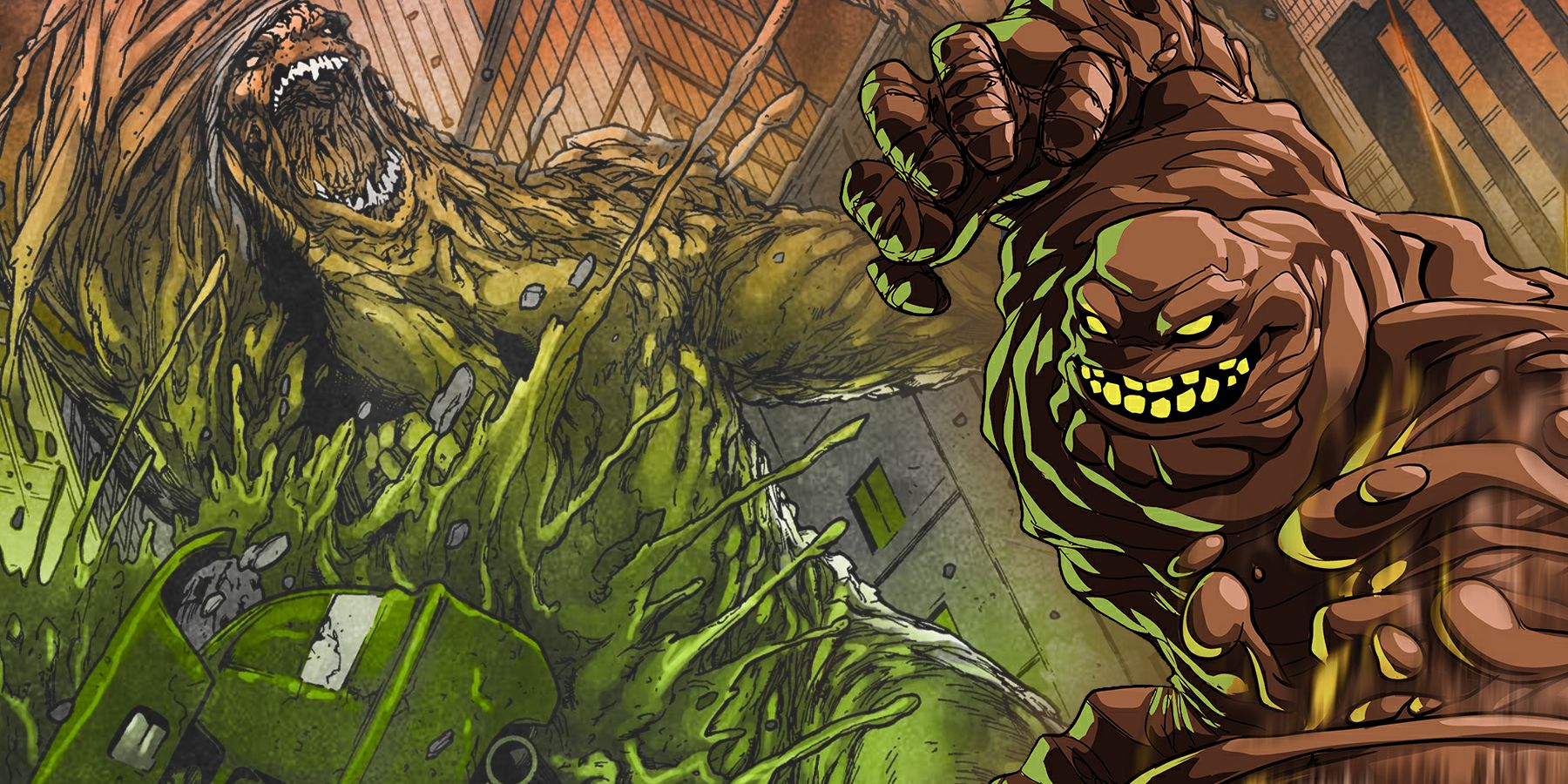 Image: DC Comics
The powers of the Clayface vary with each one, but they have in common the ability to change their shape, including their voice. They possess superhuman strength and can make weapons out of clay.
Powers
Among Clayface's powers, we have:
He can assume quite threatening appearances.

They have psychic powers due to their electrical impulses.

Clayface possesses superhuman strength.

Some of them can change voice and shape.

He also possesses superhuman strength.

They can make weapons out of clay.
Weaknesses
As not everything is rosy, all Clayfaces have certain weaknesses in common; here are some of them:
They are vulnerable to attacks and electric shocks, managing to lose control of their disguises. All this is because their clay bodies move by employing electrical impulses ordered by the mind.

They are susceptible to frostbite. For example, if they are exposed to a freezing ray, frozen at the cellular level by other means, or put in a cold room with no escape, they remain as living statues. They are saved only when they manage to thaw. Hence their enemies use freezing capsules against them.

Substances that tend to harden quickly, such as quick-drying cement, liquid wax or similar substances, immobilize them. It does not kill them, but they can no longer move.

If they are dehydrated, they turn to dust. They do not die and can change to their normal form by adding water.

Just as they can be dehydrated, their body is diluted if they are exposed to a lot of water, such as rivers, oceans or seas. They do not die, managing to rejoin if they find their residues.
Clayface Appearances in Other Media
Clayface's appearances include:
Cinema (live-action and Animation)
In the cinema, Clayface appears in:
Justice League: The Flashpoint Paradox, Clayface's version of Flashface appears.

Batman Unlimited Monster Mayhem, Clayface's version of Basil Karlo, appears, voiced by Dave B. Michell.

Batman Unlimited: Mech vs Mutants features Basil Karlo's Clayface, voiced by Dave B. Mitchell.

In the Lego Batman Movie, Basil Karlo's version of Clayface is voiced by Kate Micucci.

Scooby-Doo! & Batman: The Brave and the Bold, featuring Basil Karlo's version of Clayface, voiced by Kevin Michael Richardson.

Batman: Hush, featuring Basil Karlo's incarnation of Clayface, voiced by Adam Gifford.
Television
Clayface is present on television:
Batman (1960), Matt Hagen's Clayface, played by Malachi Throne.

Birds of Prey television series Clayface appears in episode 12, played by Kirk Baltz.

Gotham featured the appearance of Basil Karlo's Clayface. He appears in the episodes "A Legion of Horribles", "Ghost", and "Transference". Brian McManamon plays him.

Batman; The Animated Series, a Clayface counterpart appears.

The Batman (2004) also featured a Mudface.

Justice League, Clayface appears in Secret Society parts one and two.

Batman: The Brave and the Bold, Preston Payne's Clayface appears in the episode "Joker: The Vile and the Villainous!".

Young Justice, Matt Hagen's version of Clayface, is featured, voiced by Nolan North.
Video Games
In video games, Clayface is a favorite; you'll see him in:
The Adventures of Batman and Robin.

Lego Batman: The Video Game.

Lego Batman 2: DC Super Heoes.

Batman: Arkham Asylum.

Batman: Arkham City.
Clayface, Batman's Terrifying Most-Faced Enemy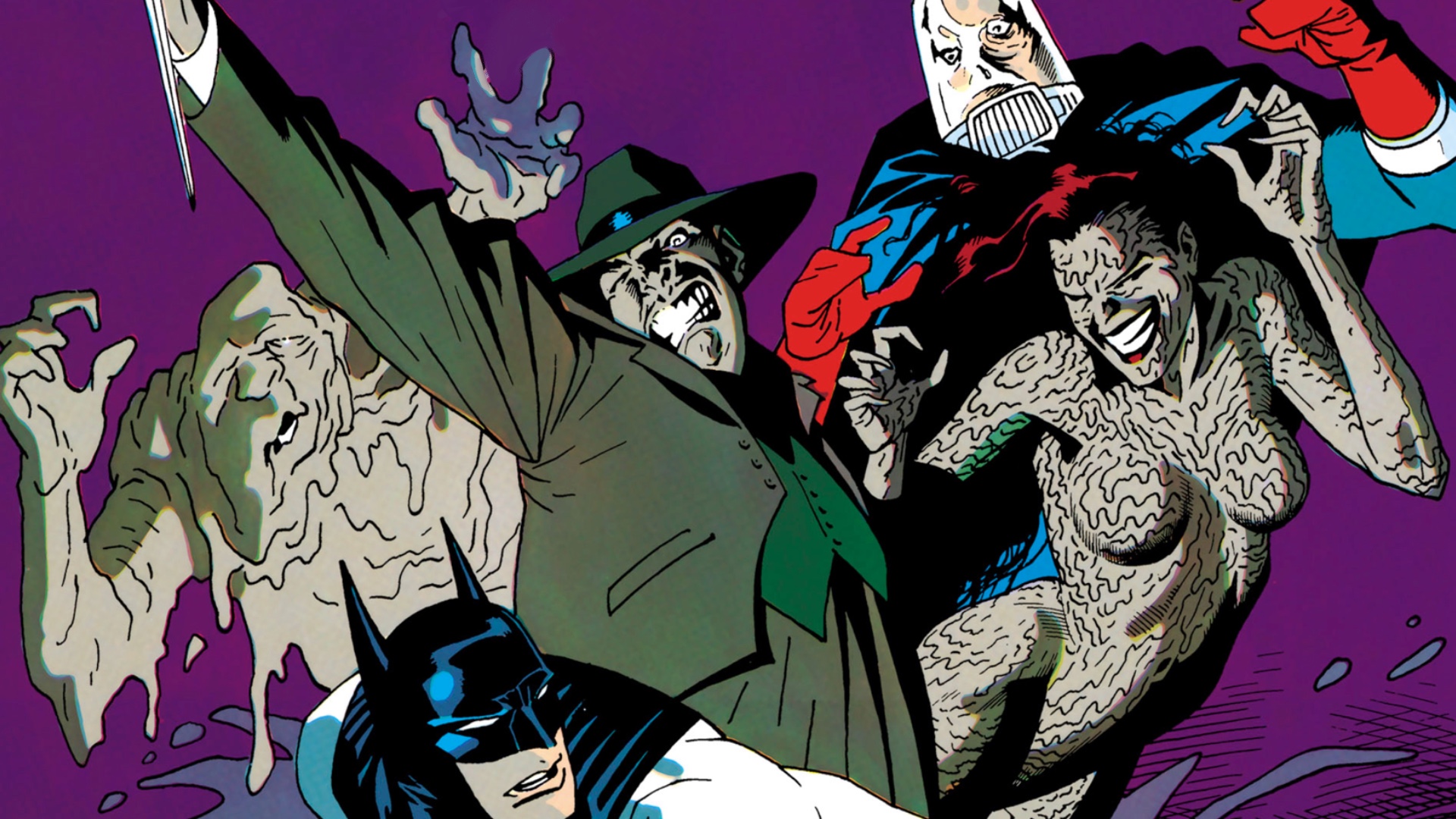 Image: DC Comics
Clayface is one of Batman's most prominent enemies. He may not be well known to the general public, as he has not appeared in live-action films. However, in the comics, this character has a great trajectory. Proof of this fame is his numerous forms, which have gone from the most realistic to the most fictitious. 
He has appeared in different media. Likewise, prominent actors have lent their voices to play the character in animated movies. Some of these names are Steve Harris, Ron Perlman and Alan Tudyk.
Many rumors point to this being the next villain in The Batman sequel. Matt Reeves movie starring Robert Pattinson was very successful, and this character could fit well in its universe.
One of its greatest versatility is that each version has its own abilities, powers and weaknesses. This feature can give them advantages over their most prominent opponents, including the Dark Knight.
Featured Image Via Warner Bros. Pictures / DC Comics 
I am a circus aerialist influenced by Dick Grayson and Spider-Man. Fortunate to write about the characters that inspired me. I also have a Bachelor's degree in Political Science and a Master's degree in International Trade.
Leave a comment