The God Of High School Episode Five Review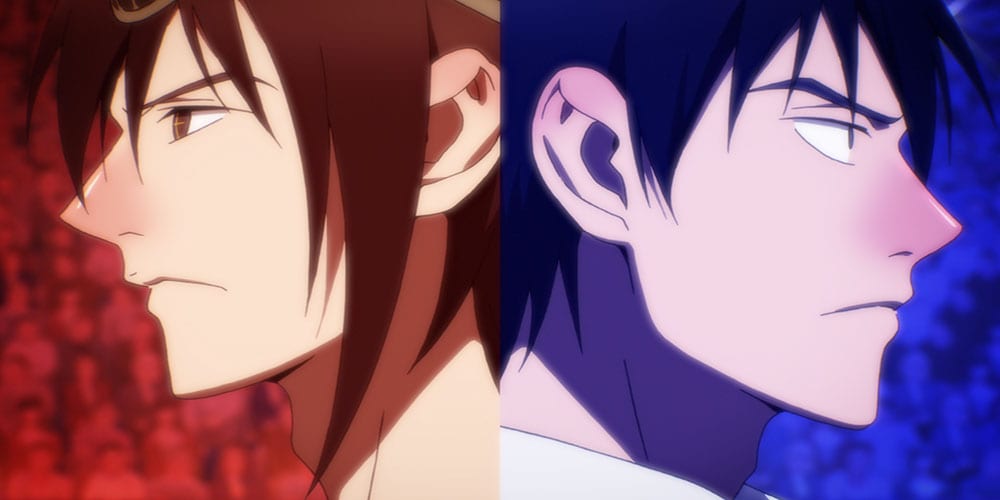 Last week, Daewi really manhandled Mira in their semifinal fight. We'll get to see if Mori can defeat his semifinals opponent to exact revenge. Plus, what comes next after this wild Seoul tournament? There's clearly some big powers at play that we don't understand yet. Ideally, we'd know a little more, but that's no fun for mystery and suspense, is it? Let's get into a review of God of High School episode five!
God of High School Episode Five Review – ronde/hound
Image Credit: Crunchyroll Originals
The episode opens with Daewi and a flashback to two years ago. He and Seungtae are fighting in what seems to be a schoolyard scrap. Even Daewi says he can't remember what started the fight. When he returns to the present day, he seems to regret hurting Mira in their last fight from episode four (which we wrote about in a review of God of High School). Either way, he's dealing with a ton of stress and trauma from his friend. There's a nice layer of character depth developing with Daewi that I can't really decipher. Do we like him still, or is he developing into something we'll root for Jin Mori to stop?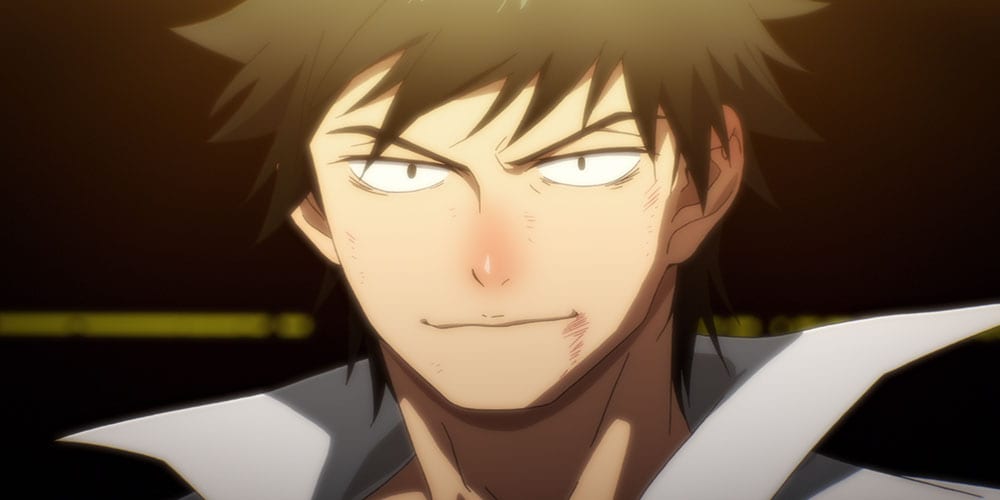 Image Credit: Crunchyroll Originals
Moving on, however, we're back to the Seoul preliminaries and Mori's fight against Byeon Jaehee. One thing that keeps surprising me is the pacing of some fights against others. Jin Mori is our main character, but we breeze through his fight with Jaehee. Overall, the important part is the fact that Mori and Daewi will face off in the finals. We also get a glimpse at Mira in the hospital. Mori clearly wants to beat Daewi down hard for his mistreatment of Mori. That said, she's more disappointed in her weaknesses than his brutal beating of her in the semifinals.
In the same hospital, seemingly, Daewi visits Seungtae who is still sick as ever. All of these emotions and frustrations with the world, whether it be friends or betrayal, will come to a head.
Daewi Vs. Jin Mori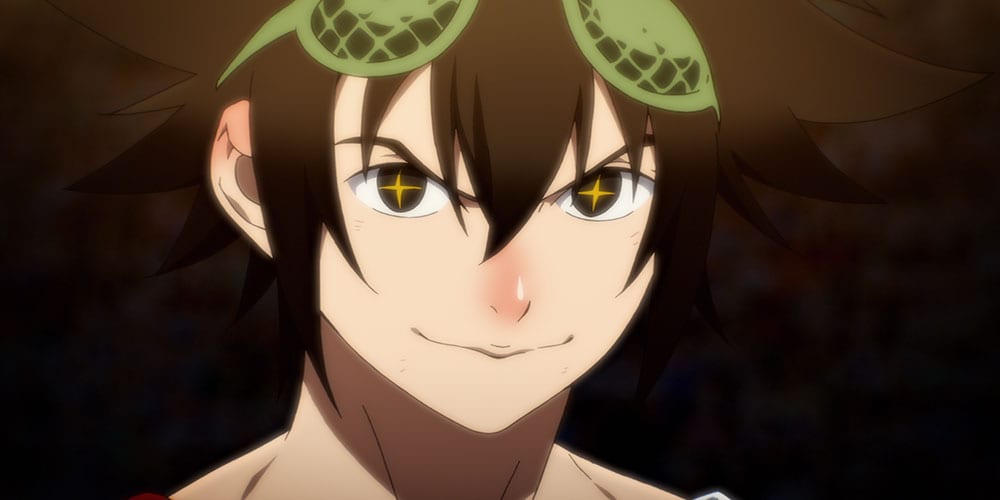 Image Credit: Crunchyroll Originals
When the two finally face-off, there's clearly no love lost. Jin Mori gets a head start on Daewi handily and offers him a hand up. Mori calls Daewi a friend, who quickly says he never thought of Mori or Mira as friends. He gets a great cheap shot in on Jin Mori, and after a sequence of strikes, Jin Mori barely gets back up before the countdown. Daewi does the same after a counter-attack, and the two seem evenly matched.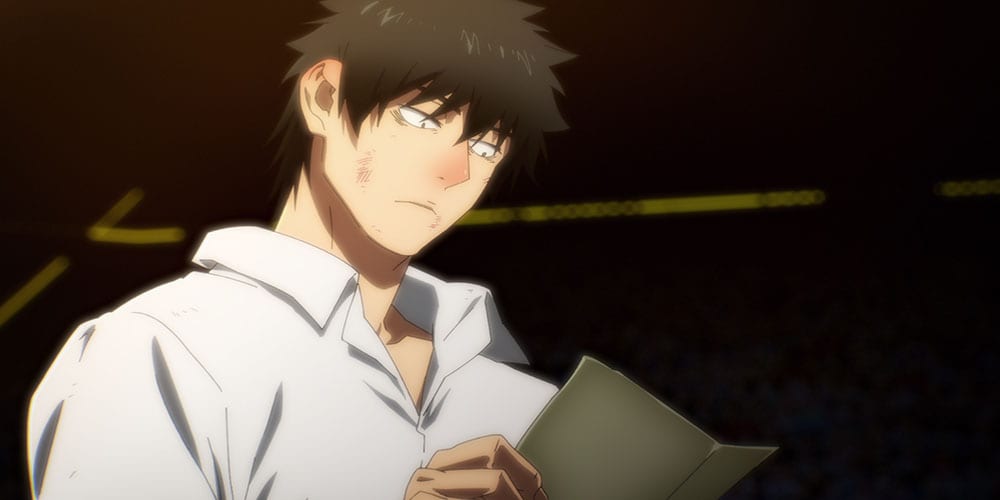 Image Credit: Crunchyroll Originals
Then, out of nowhere, Mira shows up with a megaphone to grab Daewi's attention. She brings with her a note from Seungtae in the hospital. It essentially lays out that he's ready to die but he wants Daewi to fight for his own sake. Both Mori and Daewi show signs of that godly power we keep seeing pop up time and time again. Despite this, Mori still finishes Daewi off. As the declared winner of the local tournament, Jin Mori now goes on to fight in the national ring.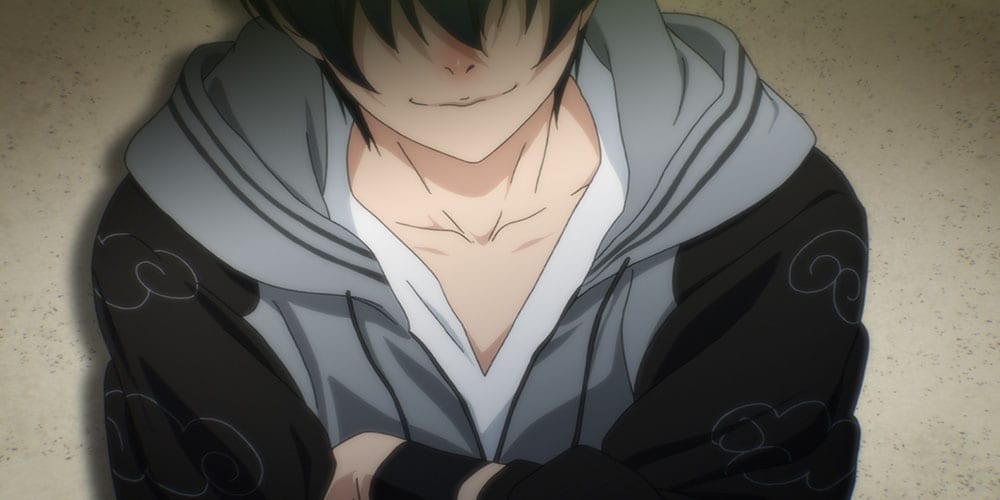 Image Credit: Crunchyroll Originals
At the end of the fight, Daewi once again flashes back to his fights with Seungtae and a clear parallel is drawn with Mori. They're both loving friends who just like beating the crap out of Daewi. It's a nice comparison moving forward knowing that Seungtae will die. As Mori helps Daewi out of the right, Mira joins them and they begin bickering yet again about who is stronger. In the final shots of the episode, a shadowy figure seems displeased with the final battle and believes Seoul is weak. We then see someone watching from home who likely will show up in the next arch.
God of High School Episode Five Review Score
God of High School episode five gets a strong review score of 8 out of 10. We moved through the Seoul prelims so quickly that I'm curious about what comes next. Nevertheless, we'll likely see more from this trio moving forward. I'm interested in seeing how Daewi and Mira are used given that they're out of the tournament. Either way, here's moving on to episode six!
The God of High School simulcast is out every Monday at 10:30 EST/9:30 CST on Crunchyroll.
Featured Image Credit: Crunchyroll
Taylor is the Gaming Editor of Comic Years and a lifelong fan of video games. He holds two degrees in Political Communication and wrote a Master's Thesis on resistance movements, race, and the exploitation of college athletes. His wife and two Toy Australian Sheppards keep him sane.
Leave a comment