God of High School Episode Four Review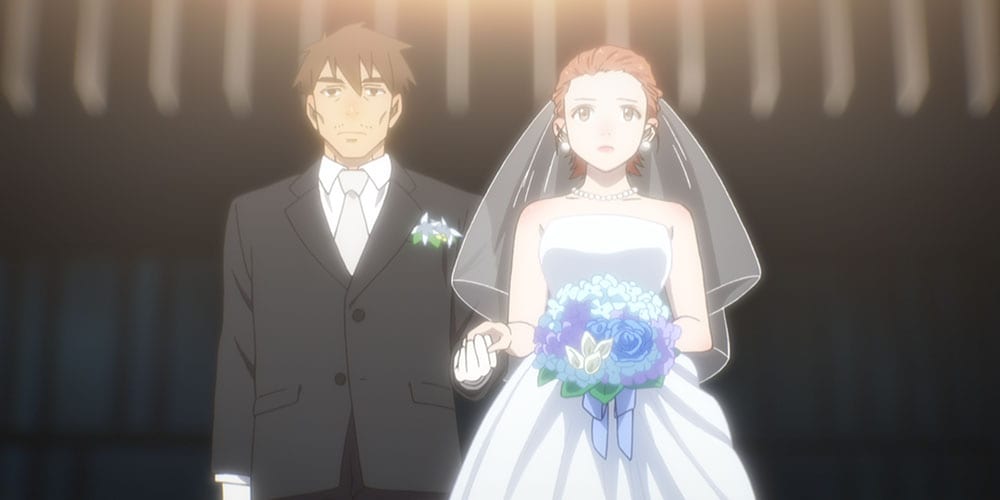 The fourth episode of The God of High School immediately tries to set a different one from the first three. Instead of an ominous act of God-like powers from a mysterious character, we jump ahead to the semifinals of the tournament. Our three main characters are all in the final four. One other competitor is set to face off against Mori, while Mira and Daewi are going to face off. Then, on the way to their normal day, a strange businessman has a proposal…literally! Here's the God of High School episode four review for this week's entry in the series.
God of High School Episode Four – Marriage/Bonds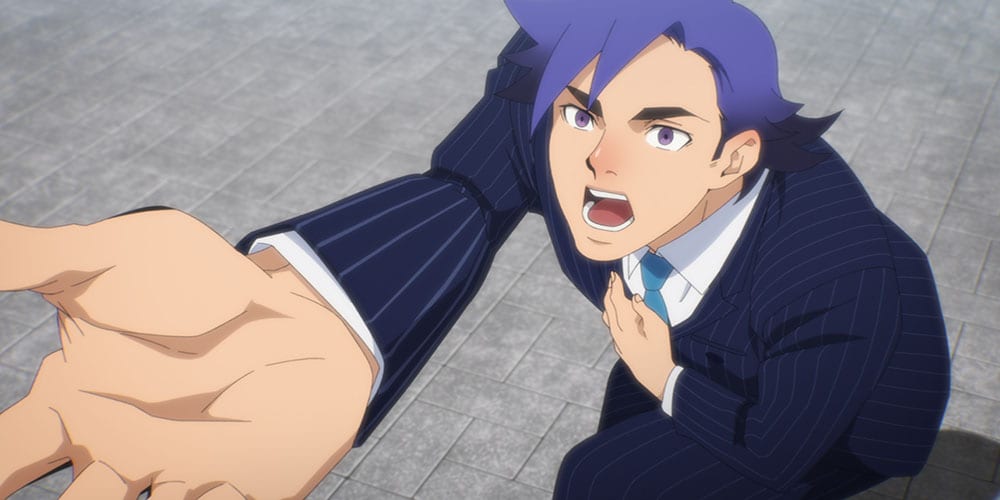 Image Credit: Crunchyroll
Heads up: this review includes spoilers for The God of High School episode four.
In the beginning of the episode, our three main characters set off about their day. Suddenly, this expensive and flashy car pulls in front of them. Oh Seongjin steps out, a rich and important businessman. He's looking to propose to Mira. He mentions feeling like fate tied him to her, and they all look shocked. However, we jump to Mira picking out dresses. Seongjin is the face of martial arts entertainment, but he seems more interested in the Moon Light sword style Mira practices than her. After a rude encounter with her uncle, he seems up to something.
When Mori hears the news that Mira is dropping out of the tournament, he finds her address and confronts her. It's clear that Mori, despite only wanting to fight, also cares for his new friends. She mentions getting married to save her sword style, but not for love. Mori calls up Daewi to get help, but Daewi has the same response Mira had: it's her life. Still, the day of the wedding comes, and everyone seems concerned that this is some sort of trap.
Wedding Bells and Bruises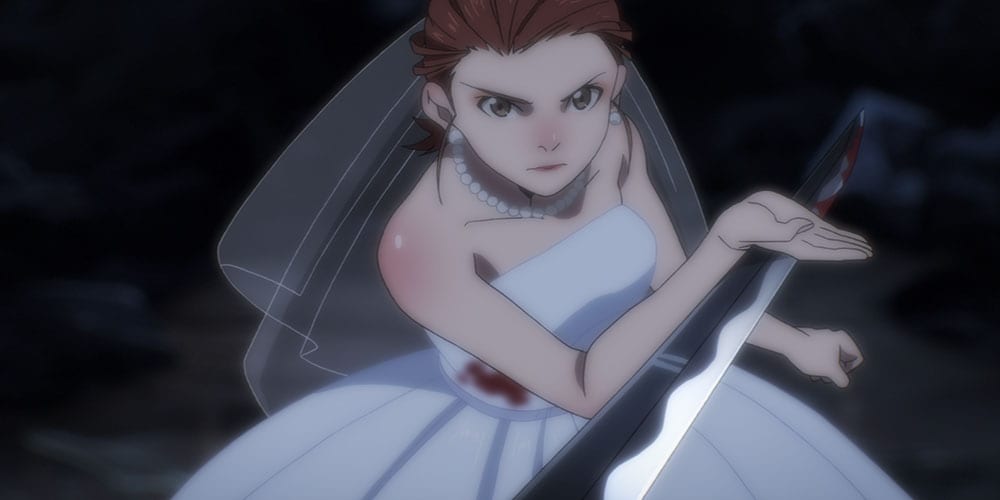 Image Credit: Crunchyroll            The God of High School Episode Three Review
In an attempt to confront Mira on her wedding day, Mori and Mira's little sister attempt to get into the ceremony. Guards refuse their entry, and meanwhile, Seongjin is reflecting on a past memory. In this vision, we see that a secret order that we mentioned in our review of God of High School episode three asks him to obtain a holy sword to defeat God and someone to wield it. Clearly, this is why he seeks out Mira.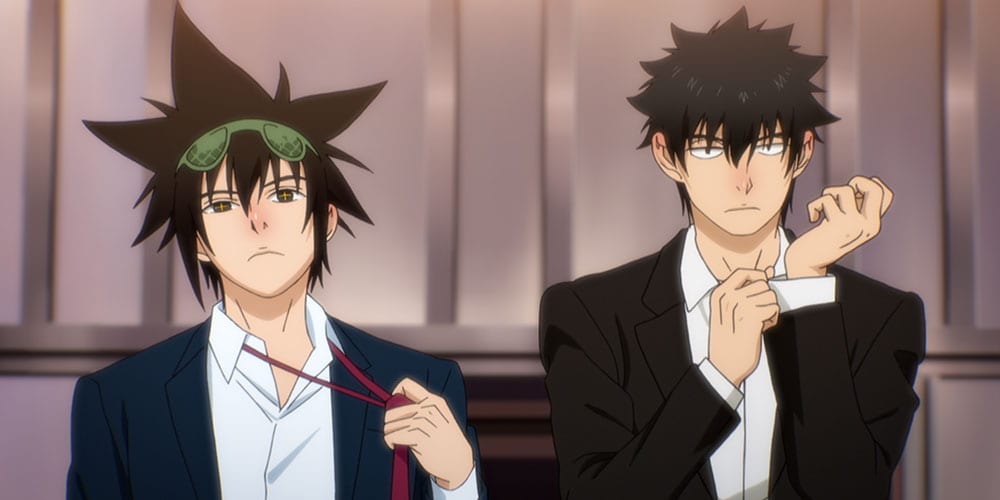 Image Credit: Crunchyroll
Daewi arrives just in time to help Mori take out the guards to stop the wedding. After appeals from her friends and family, Mira admits she does not want this. Unfortunatley, Seongjin takes the news terribly and shows that he also has this God-like power we saw from the tournament administrators. The power gives the fighter an odd, shadow image that depicts God-like figures. Luckily, the Moon Light sword style prevails and Mira herself stops him in his tracks.
God of High School Episode Four Review Score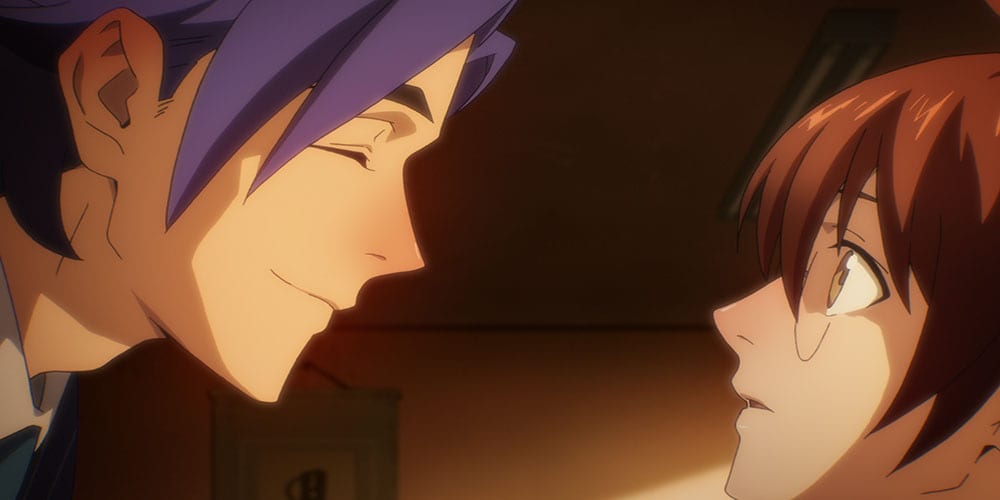 Image Credit: Crunchyroll
I'd give God of High School episode four a review score of 8/10. I like the change of pace for the show from straight-up fighting tournament anime to a bit more of a convoluted story. We could see Seongjin's true intentions a mile away, but it didn't make the teaming up of the three main characters any less satisfying. In the final moments of the show, however, we see a rift. Daewi and Mira do get to their fight, but not after Daewi seeing his friend crawl closer to death. This sparks an anger in Daewi who beats Mira to a pulp in their battle. Mori is angry at his aggression, and Daewi tells him to prepare for the finals. It's a good reminder that these three are all up for the same thing: the God of High School championship.
The God of High School simulcast is out every Monday at 10:30 EST/9:30 CST on Crunchyroll.
Featured Image Credit: Crunchyroll
Taylor is the Gaming Editor of Comic Years and a lifelong fan of video games. He holds two degrees in Political Communication and wrote a Master's Thesis on resistance movements, race, and the exploitation of college athletes. His wife and two Toy Australian Sheppards keep him sane.
Leave a comment