MLBB Skin Collaboration with Jujutsu Kaisen Coming Soon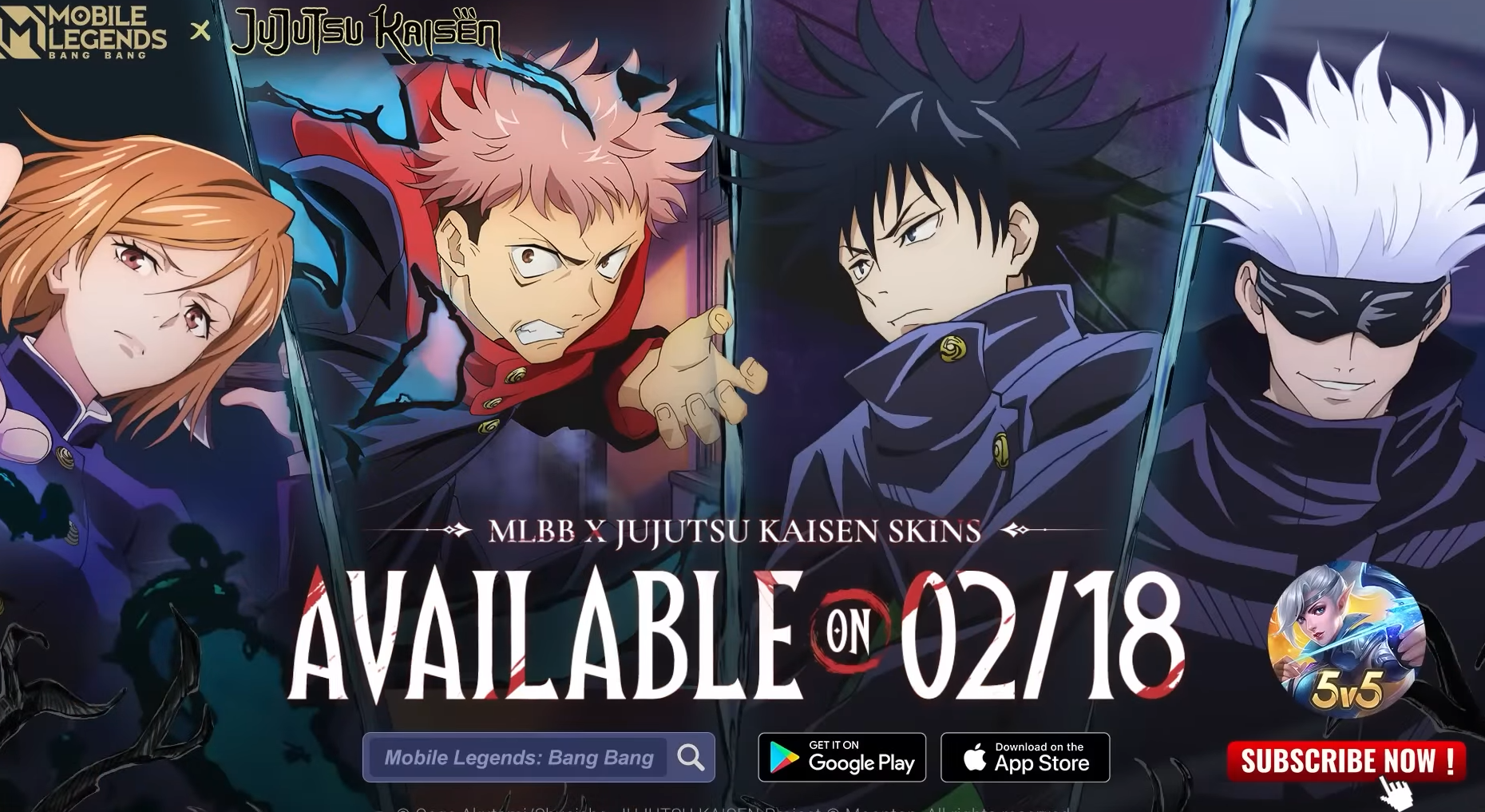 After several amazing MLBB skin collaboration events, the mobile version of the popular PC game League of Legends is now adding Jujutsu Kaisen skins for several characters. Read on to find out when you can get your hands on your favorite anime characters!
Jujutsu Kaisen x MLBB Skin Collaboration Coming Soon
MLBB skin collaboration with the popular anime shonen Jujutsu Kaisen is heading our way! On February 18th, you'll be able to get your hands on several JJK skins.
Firstly, here is information about the skins. MLBB mage character Xavier is turning into Gojo Satoru. In addition, Yin fans will be able to get the Yuji Itadori skin, Melissa will get a Nobara Kugisaki skin, and Julian will turn into Megumi.
This is amazing timing when it comes to the future success of this MLBB skin collaboration with Jujutsu Kaisen. Season 2 of the MAPPA anime is coming in July 2023, just after the end of the Mobile Legends' season. This is not the first anime collaboration from Moonton, so read on to find out which skins are already out there.
MLBB Skin Collaboration Events 
MLBB has already had several successful collaborations with many anime and manga creators. For example, one particular collab included the Saint Seiya skin for Badang, and it looks amazing! This was such an awesome throwback for the '80s and '90s kids.
Moreover, some of the successful MLBB skin collaboration events include partnerships with K.O.F. 1 & 2, Kung Fu Panda, and even Neymar. On the other hand, some non-anime collaborations brought us skins such as Master Yoda and Darth Vader from Star Wars. In addition, there was recently a Transformers MLBB skin collaboration event, in which you could recieve or buy Optimus Prime and Bumblebee skins!
Unfortunately, as they come and go with events, these skins go away pretty quickly. Don't waste your time and go grab a Jujutsu Kaisen skin before they're gone!
Magic Chess Expansion: More Synergies and New Heroes 
Apart from new MLBB skin collaboration with the popular anime Jujutsu Kaisen, players are in for a big Magic Chess update. For those who stay away from Magic Chess, it's an arcade MLBB game roughly based on chess.
Firstly, the game will now include a brand new feature, which is 'elements'. When combined correctly, these elements will bring the players Synergy+1. Those who always struggle to complete a synergy know how valuable this feature will be!
Moreover, six new synergies are coming! In addition, some new MLBB characters to join Magic Chess are Melissa, Luo Yi, Bane, Sun, Kagura, and Rafaela. We previously received tiny (Dawn) commanders Ling and Layla, and the new commander is now Fanny.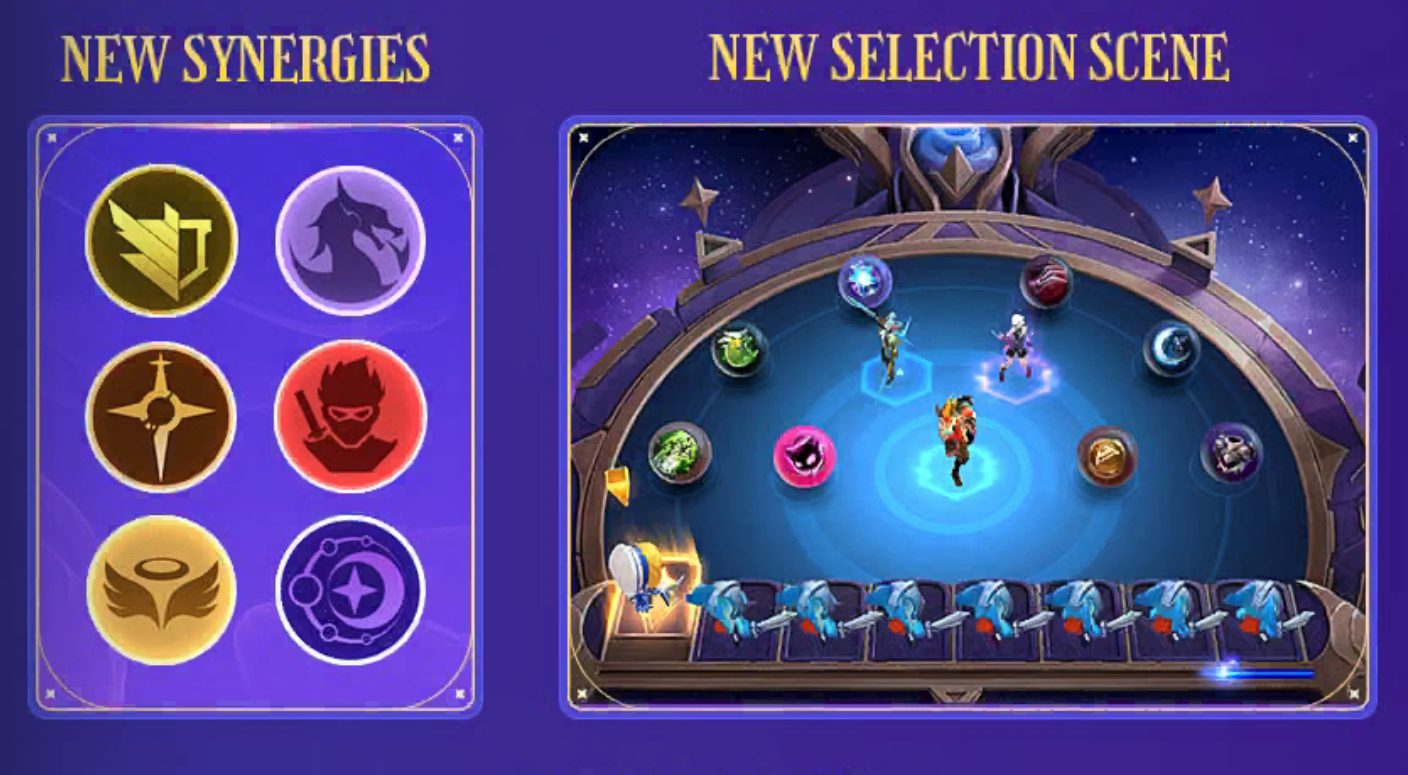 Magic Chess game
Obsessed with anime, all-things magical, collecting rare editions and funko pops, Natalija is a young writer who strives to read every comic and manga out there!
Leave a comment