The Sandman Will Feature Delirium In New Season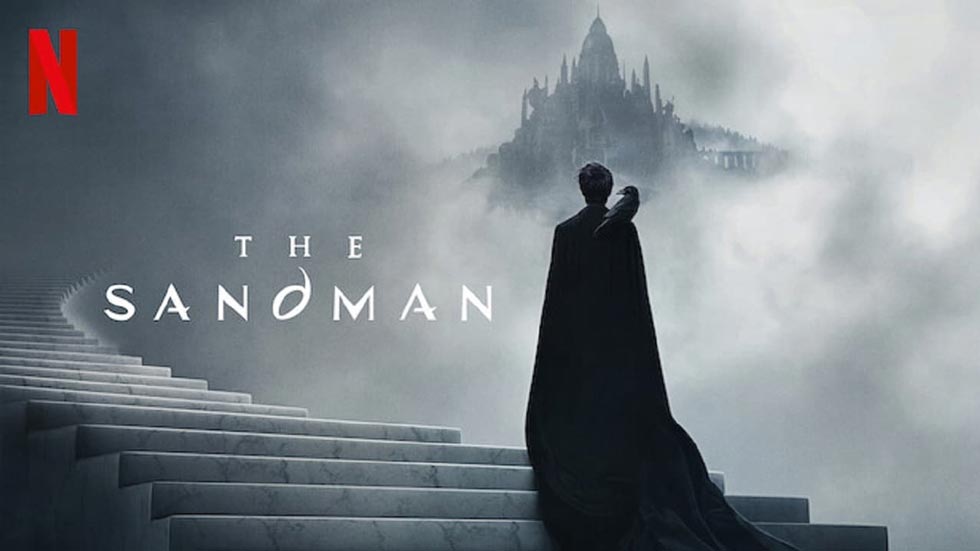 The Sandman was officially renewed for a new season on Netflix! The show, based on a comic book series, was on Netflix's top 10 TV show list for over 5 weeks straight. The complex characters, beautiful cinematography, and dreamy music absolutely took the world by surprise. After watching just one episode, you could tell this wasn't like anything you'd seen before. Fans have been nervous that it would not return for the second season. The masses are very happy to hear about the renewal, but now we have more good news.
Neil Gaiman, the creator of The Sandman comic book series, revealed that the new episodes could potentially feature a new character: Delirium. After the renewal announcement was made public, fans began flocking to various social media outlets to get more information. On Tumblr, a fan asked Gaiman directly if the casting was underway for the new season.
Gaiman responded – "Not yet. We only got properly confirmed this week. I am looking forward to casting Delirium, though."
Who Is Delirium In The Sandman?
Delirium is an extremely popular and well-liked character in The Sandman comics. She is the younger sister of Dream and the youngest member of The Endless. She was also once Delight but soon became Delirium for reasons beyond her control. In the comics, Delirium appears as a short, skinny girl who has an untamed look about her. Her ability to change her appearance allows her to shapeshift often. The only part of her appearance that remains the same is her eyes, one green, and one blue. Interestingly – it is said that she smells like sweat, old leather, sour wine, and late nights. Fans have already gone crazy with discussing who would be the perfect person to cast for her role.
With the announcement of the casting swirling across the internet, Gaiman also cautions fans to not bombard him with audition tapes. He claims that he has been "deluged" by people wanting to play the role of Delirium. With that, he explains that he is not the casting director and cannot make decisions alone. Gaiman also explains that just because you act like Delirium in real life, does not mean you can professionally act the part.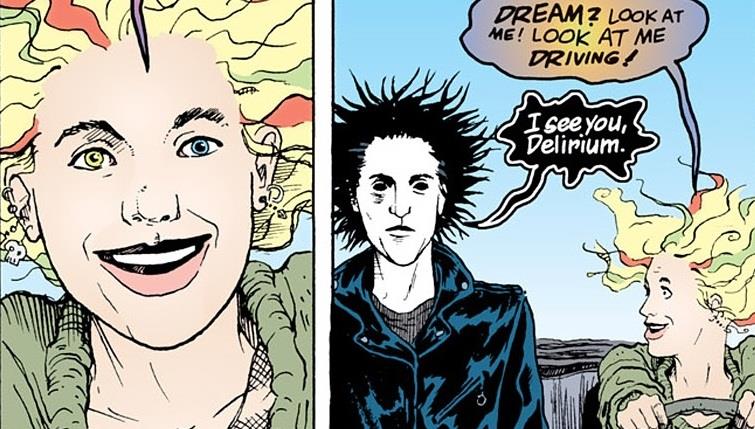 Dream and Delirium in The Sandman comic
Resist Your Desire To Reach Out On Twitter
These requests are mainly because Mason Alexander-Peak, the actor who plays Desire in The Sandman, landed the role because they contacted Gaiman directly on Twitter. The actor did recently come forward to say this was true, but their agents still set them up for an audition like everyone else. I can only imagine the number of messages The Sandman team must be getting if they have to directly ask people to stop. But, at the end of the day, it's just people chasing their wildest dream.
We do not know any information about what we can expect plot-wise for season two of The Sandman. Nor do we know of an exact release date. With the amount of design and production work that goes into this show, I can't imagine it will make an appearance anytime soon.
If anything else changes, we will be the first to post updates! Until then, if you haven't watched The Sandman yet – do yourself a favor and start it. It will change your perspective on dreams forever.
Nicole enjoys escaping reality and immersing herself in any world possible - that includes anime, gaming, and superheroes.
Leave a comment