Netflix's Newest Greek Mythology Series Kaos Casts Hugh Grant As Zeus; More Stars Join The Cast
Zeus, the God of the Sky, has found its actor as Netflix's newest Greek mythology series casts Hugh Grant to play the part.
Kaos, Netflix's newest Greek mythology series, is another addition to pop culture's ever-growing anthologies of the Greek gods. What started with Rick Riordan's Percy Jackson became a huge phenomenon. And recently, another powerhouse has dabbled in the subject as Marvel has shown Zeus in a Thor: Love and Thunder trailer. Russel Crowe joins the MCU in his role as Zeus in the fourth Thor movie.
Now, another A-list celebrity will play the role of Zeus in Netflix's newest Greek mythology series. Hugh Grant will portray the chief god of Greek mythology. But expect Kaos to be an entirely different retelling of the life of the Greek gods.
Deadline reports that "the series is billed as a bold, darkly comic, contemporary take on Greek mythology, exploring love, power, and life in the underworld." 
Netflix's newest Greek mythology series, KAOS
Kaos comes from the genius of Charlie Covell. Covell is best known for her on-screen adaptation of the graphic comic series The End of the F***ing World. The show was a massive hit and garnered positive reviews from its audience. It appears that Covell will take us for a spin with Kaos as she'll try to reintroduce us to the Greek gods in a more contemporary fashion.
For one, Zeus in this upcoming series is nothing like what our history books have taught us. Grant will portray the "seemingly all-powerful, yet desperately insecure and vengeful Zeus, who has long enjoyed his status as King of The Gods. That is, until he wakes up one morning and discovers a wrinkle on his forehead." All hell broke loose when Zeus became paranoid and convinced that the zit was a foreshadowing of his fall.
Covell is thrilled that Grant has agreed to participate in Netflix's newest Greek mythology series. She says she's looking forward to working with Grant and the fantastic directors of the show.
"I'm absolutely thrilled to be making KAOS, and I can't think of a more exciting or dynamic team of people to bring everything to life. Georgi and Runyararo are both visionary directors with pleasingly dark senses of humour — I'm delighted to be working with them both. I believe I'm still in shock at the news that Hugh Grant has agreed to play Zeus — this was my dream. He's leading a stupendous cast of actors and we're extremely honoured to have them all on board. I can't wait for filming to begin." 
Sister's Jane Featherstone only has positive remarks about Grant's inclusion in the cast and the incredible story of the upcoming show.
"With Hugh Grant as Zeus, King of the Gods, and the hugely talented Georgi Banks-Davies and Runyararo Mapfumo on directorial duties, the mythological world he and his fellow gods inhabit are set to come to life in the most epic of ways and we're thrilled and privileged to work alongside them and Netflix as they create some Kaos in the world."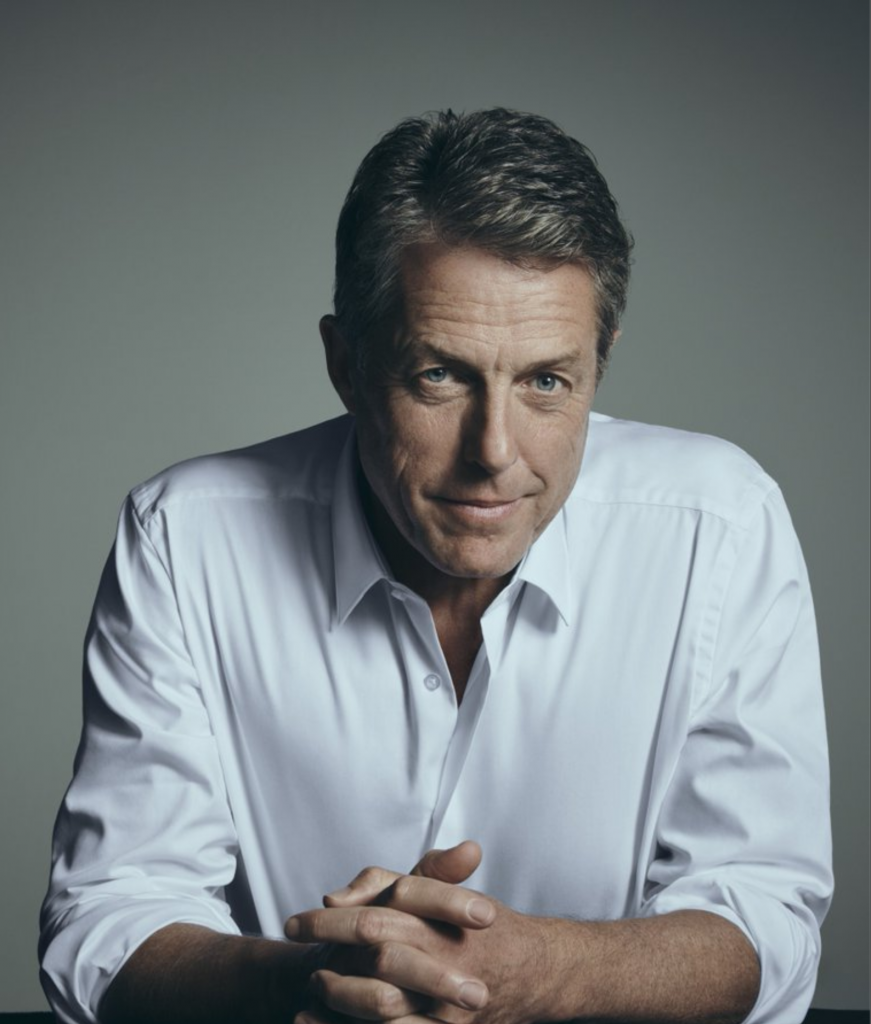 Twitter | Netflix UK & Ireland
Kaos: More actors join the cast
Aside from Grant, incredible actors will also portray various Greek gods in the series. 
Janet McTeer (Ozark) will portray Hera, the Queen of the Gods. Due to Zeus' growing paranoia, her clockwork life is now in shambles. To make matters worse, Zeus' son, Dionysus, has become out of control, and the father and son duo will inevitably collide with each other. Nabhaan Rizwan (Station Eleven) will portray Dionysus.
In the Underworld, Hades is also in a sticky situation. English actor, David Thewlis will take the role of The God of the Underworld, Hades. Thewlis previously starred in The Theory of Everything and Landscape. Meanwhile, in the middle of the emerging chaos, Poseidon is more troubled by the size of his yacht. Cliff Curtis (Avatar: The Way of Water) will portray The God of the Sea. 
Georgi Bank-Davies (I Hate Suzie) and Runyararo Mapfumo (Sex Education) will work together as the show's directors. Sister and Anthem will produce Netflix's newest Greek mythology series.
Kaos has no official release date as of writing.
Paul is many things. He's a fan of anime, superheroes, and everything in between. He dedicates his downtime to annoying the heck out of his cats and dog.
Leave a comment